Receiving a monogrammed gift always makes it feel like the giver went an extra mile to think of giving you something that's you and only you.
It's a gift you won't shove to the corner because it has your initials on it and it's one you won't want to re-gift because it becomes something you want to hold on for a good long while.
Contrary what most people think, monogrammed gifts don't need to cost a whole lot.
At least not when you shop through Lands End.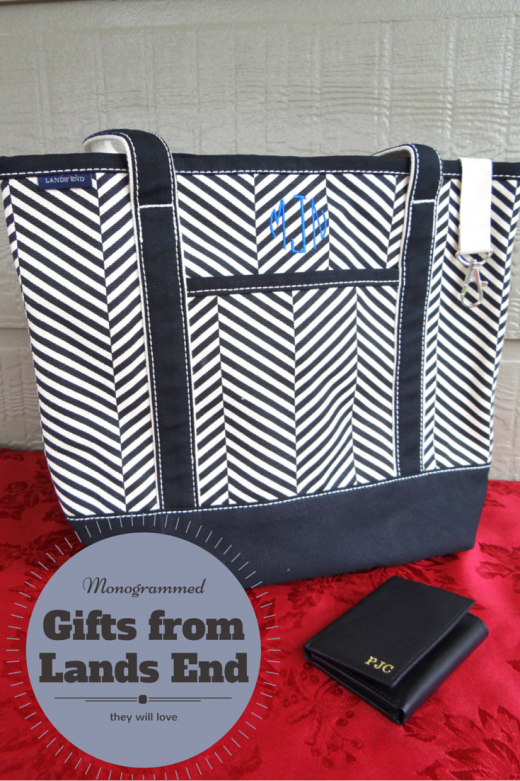 Monogrammed gifts from Lands End they will love
Lands End has a lion's share worth of monogrammed gift options that you can choose from. Ask any Mom and she will tell you that there's always an occasion to use a tote. Be it for a trip to the library, the beach or even to the grocery store.
This black and white medium sized tote looks elegant but boy can it hold a ton of stuff. (Lands End promises it can hold upto 500 lbs in weight. Wow!)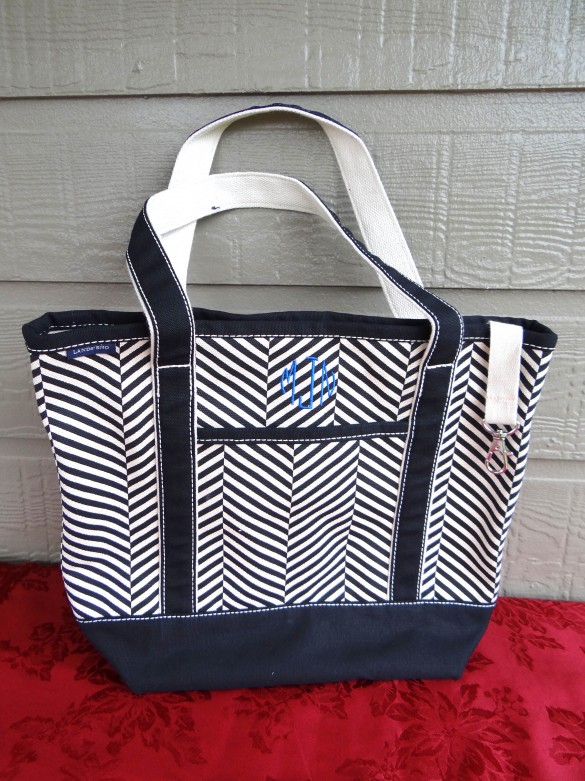 You can tell they had Mom in mind while designing all the many compartments inside. And yes, that key ring attachment is such a big help…
no more hunting for car keys through a pile of gazillion things being carried, to get baby in to change a diaper while out on the run!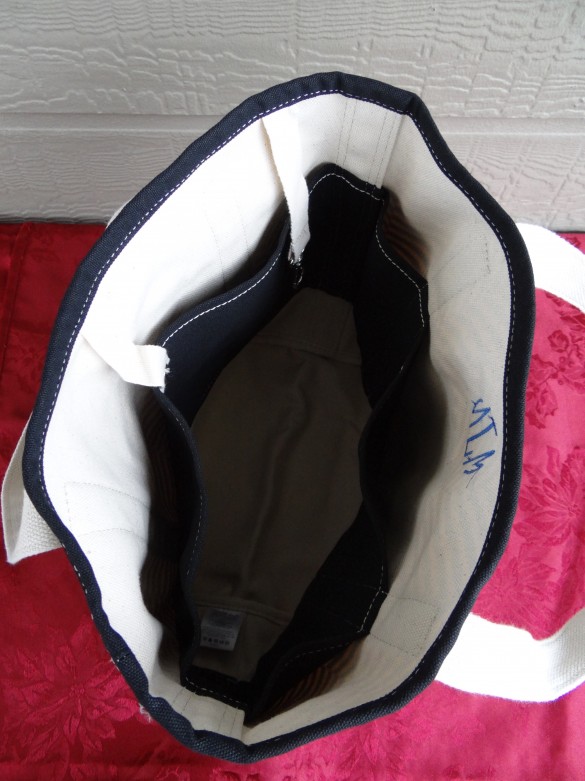 Overall this water resistant, canvas tote is a great choice in terms of quality, durability (thanks to the rip-resistant bottom and handles), size and style. And when monogrammed, for an additional $6 in cost, adds an extra touch of "special" to this tote!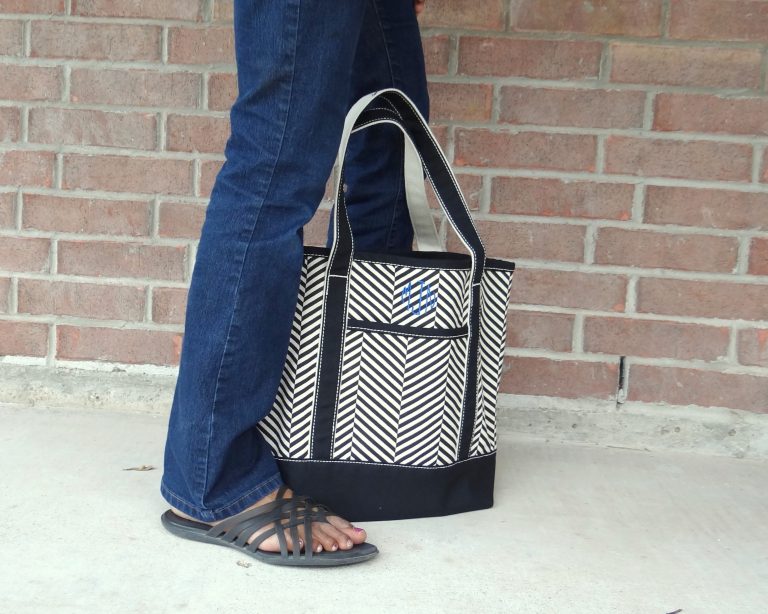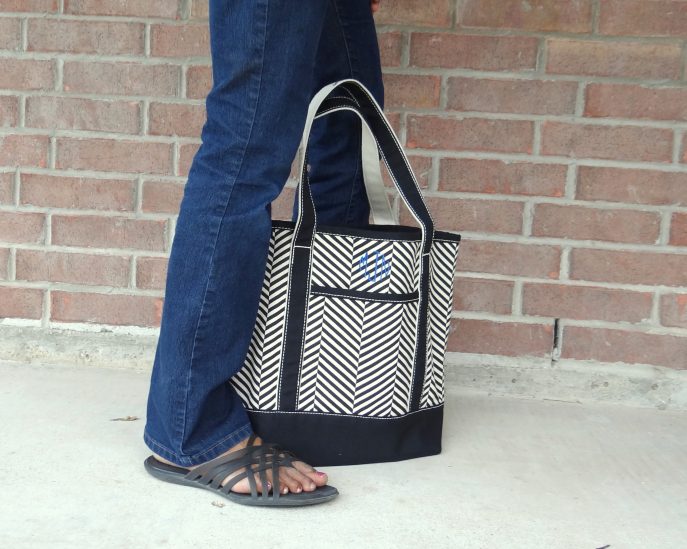 Pssst! This makes a great teacher gift too!!
If you're looking for a practical gift idea for a male family member, I my husband highly recommends taking a look at the Men's Landmark Dover Trifold.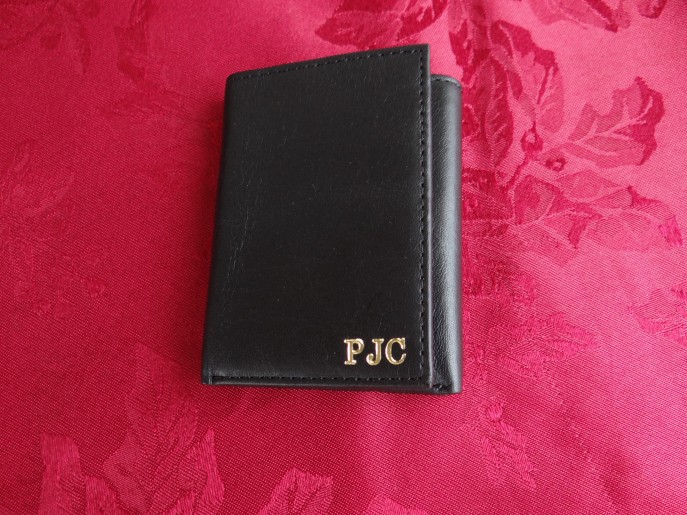 This black, leather throughout, trifold includes 6 multi-function compartments, an ID window and a full length billfold compartment.
I love that this can be monogrammed as well, to make for easy identification,  especially if left lying around. (Hint, Hubs!)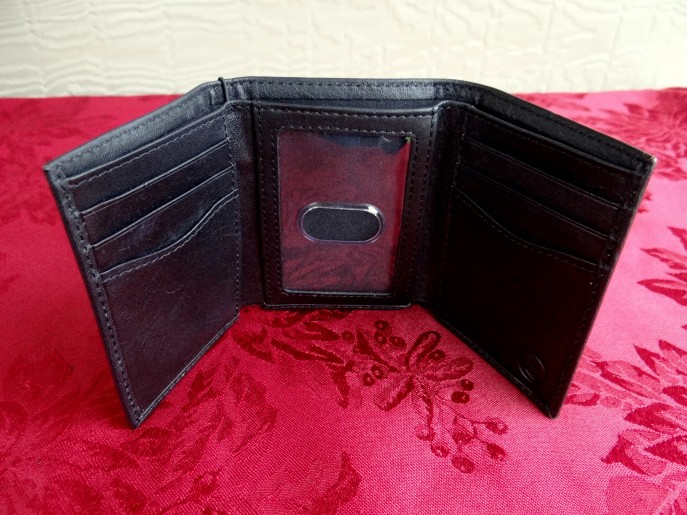 This would be that stocking stuffer that would be appreciated and hard to match up to in the years to follow!
If you're looking for a unique gift for a new family, I would suggest getting them monogrammed Christmas stockings. 
We bought ours 3 years ago but thankfully the designs have stayed the same so we were able to get Baby a matching stocking.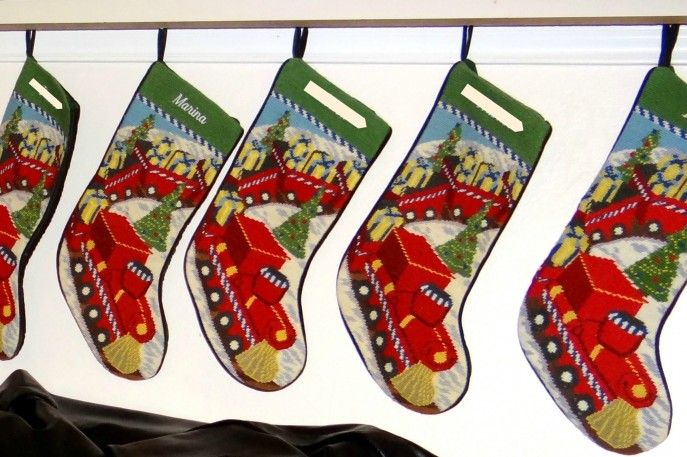 Aren't these cute?
Are you a fan of monogrammed gifts? What would monogrammed gift would you love to receive?