Lunchbox Notes…another way to introduce Bible verses to your child.
This post contains editorial samples and/or affiliate links to products I recommend. While this adds no additional cost to you, I will earn a small commission on any sales made.
I love finding new ways to introduce Bible verses to my 6 year old. Thankfully she has always had a yearning to learn more…and I do believe  the fun ways we've introduced  the Word of God to her, have helped.
Now that she's quite an accomplished reader, I decided to add my own lunch box notes in her lunch kit everyday, with the start of this new school year.
She loves the little love notes she gets but finds the jokes and amazing Did You Know facts that alternate each day, most interesting.
I've also made it a point to start each note with a Bible Verse for the Day. I didn't know how well this would be accepted but I gave it a shot anyway…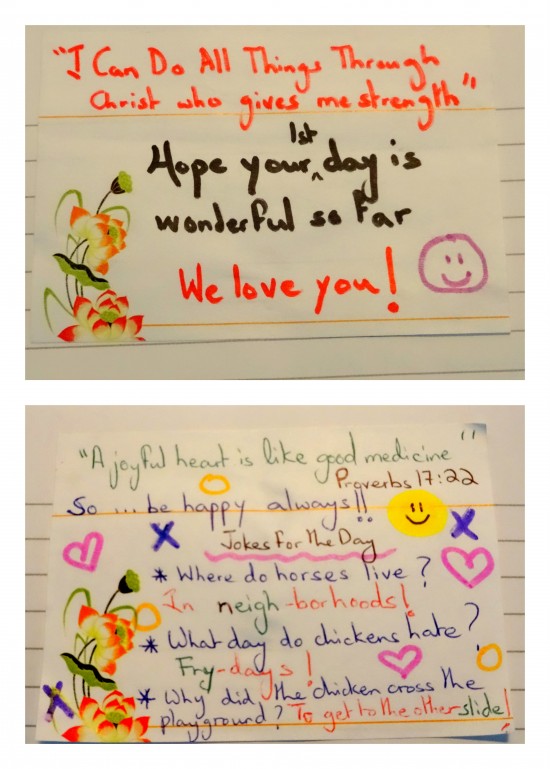 The outcome?…
Fantastic!
Each afternoon when I pick Bunny girl up I ask what her verse for the day was. And without a hesitation, I  hear the verse that was read at 11.15 am that morning, recited back !
I'm thrilled because this gets me to search out the Word each morning for a simple but apt verse for my darling 1st grader…
and the verse holds her through the day.