It's designed to look sleek, colorful, classy and very much like a USB.
Most adults are oblivious that the teen next to them isn't carrying a tech accessory but a pod filled with 20 cigarettes/about 200 puffs worth of nicotine! (The equivalent of 2 packs of cigarettes.)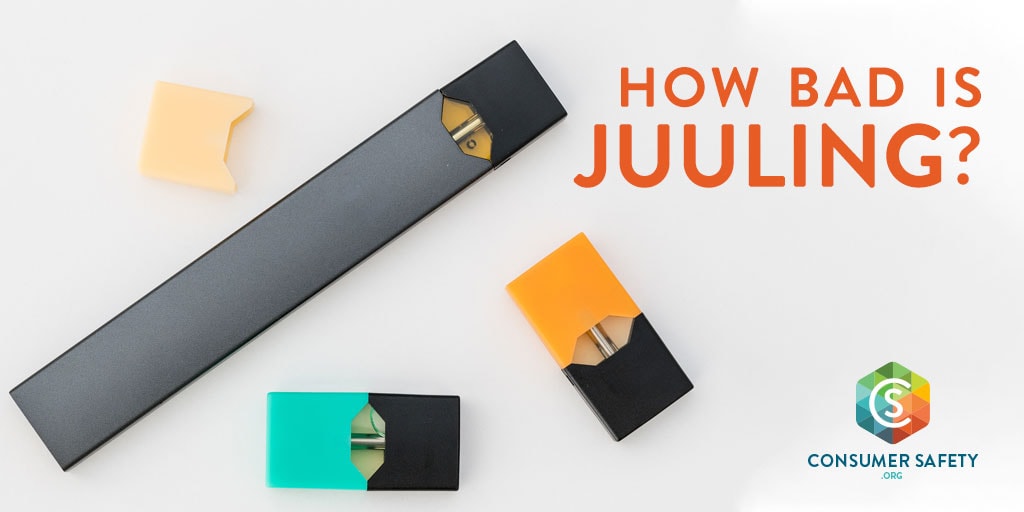 But here's where it all gets crazier.
Juuling is advertised by manufacturers as the cheaper and safer alternative to smoking a traditional cigarette but ConsumerSafety.org stresses that juuling, in reality, is just as addictive and unsafe with its own share of highly addictive chemicals and the danger of device malfunctions with an exploding battery. (Read these lawsuits filed against Juul)
According to the American Academy of Pediatrics, one Juul pod contains 40 mg of nicotine, that's "double the concentration of nicotine found in other e-cigarettes."
Just look at this infographic to learn the adverse effects juuling has on a person who uses these e-cigarettes on a frequent basis:

What's worse is manufacturers aren't targeting their ads to the legal market of adults alone, but to minors between the ages of 12 to 17 years too. What should be terrifying research for parents with older children is that the National Youth Tobacco Society has recorded 1.5 million more students are now smoking e-cigarettes in 2018 than the previous year.
1.5 million!!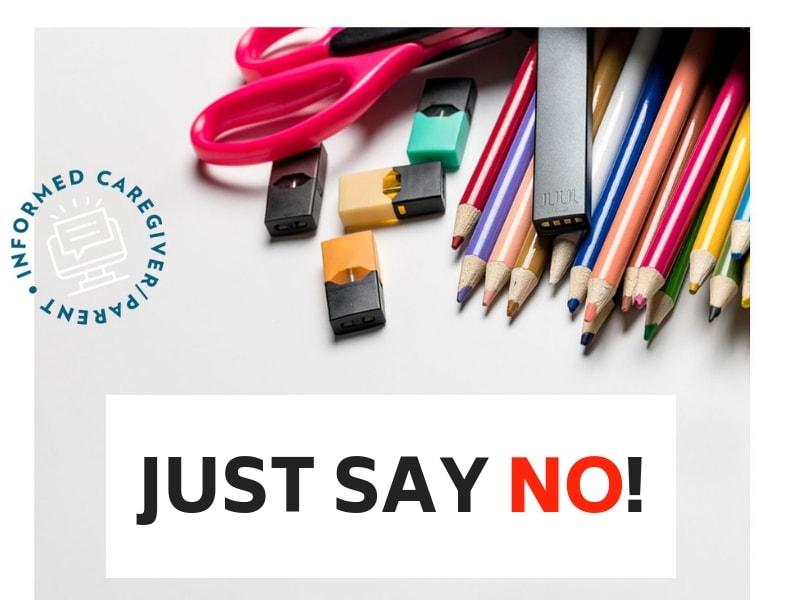 Juul has even likened their vape devices to "the iPhone of e-cigarettes," making them seem like a trendy, fashionable, must-get for teens. Also, because of their sleek design, older youth are now sneaking their Juul devices onto school/college campuses and puffing on the same, in bathrooms, between classes.
Originally Juul was started by two smokers as a product to help them to quit their traditional cigarette addiction, sadly young adults and youth have jumped onto vaping as a recreational e-cigarette habit that over time becomes incredibly addictive and detrimental to health.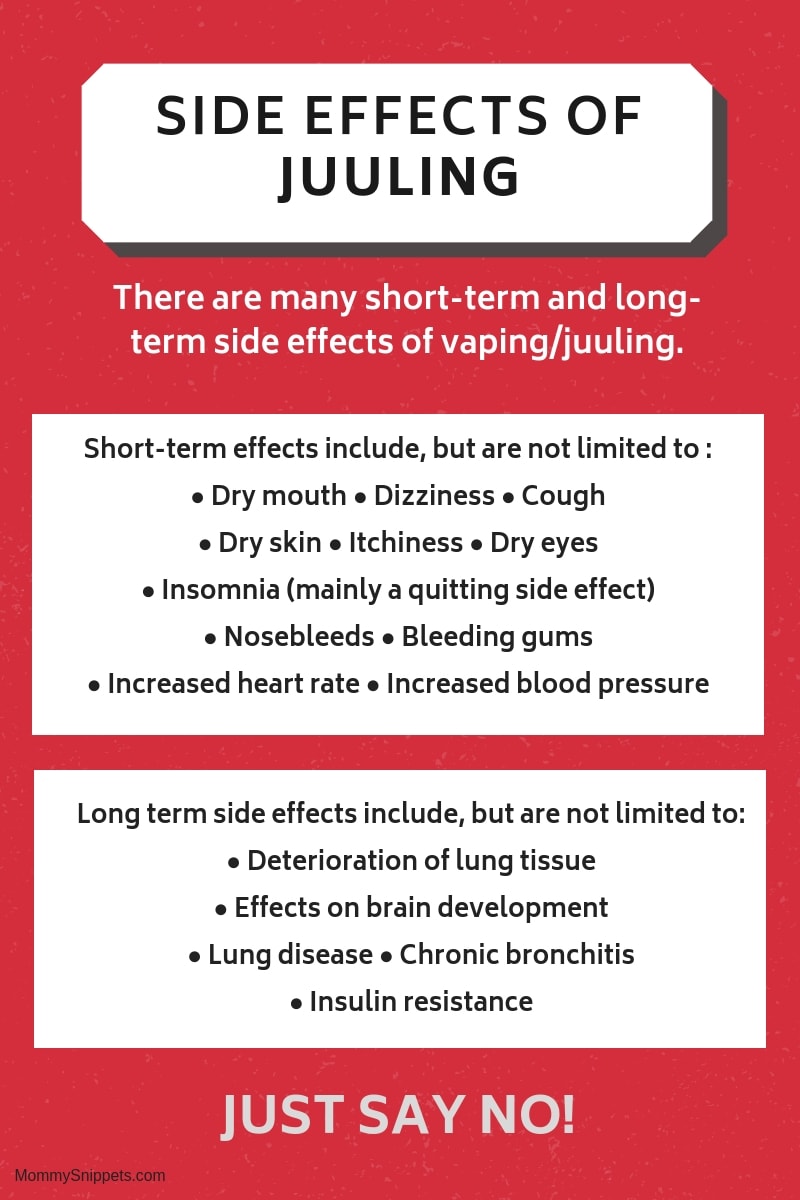 As a parent, if you have older children or know friends/family who do, or even if you know middle school/high school/college teachers/administration, would you share this article with them?
Many don't realize e-cigarettes are regularly used by students even while on campus. A 2017 report from the CDC found that 3 out of every 100 middle school students and 12 out of every 100 high school students reported using electronic cigarettes. Those figures aren't even an exaggeration, but the plain truth.
Make this a big deal!
Pin the infographic to your boards, share it on social media and lets rally up an awareness on just how unsafe juuling is.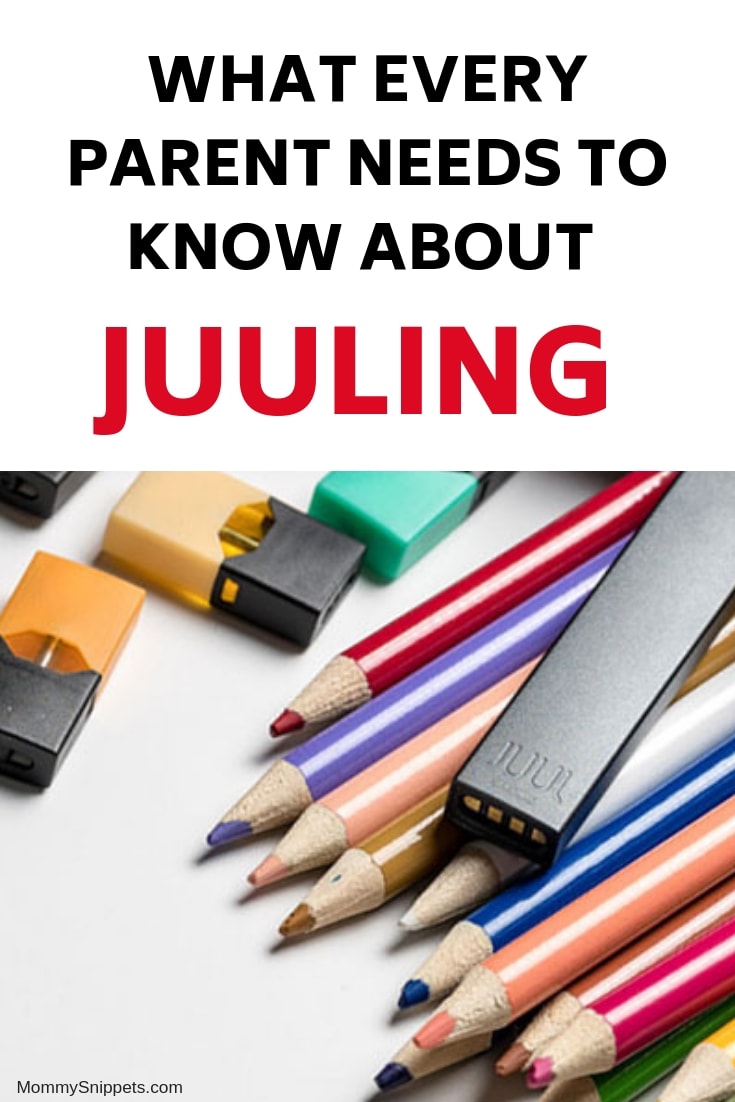 I'd love to hear from you. Hop over to chat with me on Facebook and/or Twitter