Mealtime Magic Maya-The Adorable Interactive Baby Doll
This post contains editorial samples and/or affiliate links to products I recommend. While this adds no additional cost to you, I will earn a small commission on any sales made.
This post was sponsored by Spin Master as part of an Influencer Activation for Influence Central and all opinions expressed in my post are my own.
When Ana was younger, she had a baby doll that she loved. Sadly, Jingle, during her teething phase, chewed her doll up and Ana was heartbroken. So when we surprised her with Mealtime Magic Maya, her face lit up, and she instantly said she looked exactly like the doll she once owned, except this one had a few surprises for her.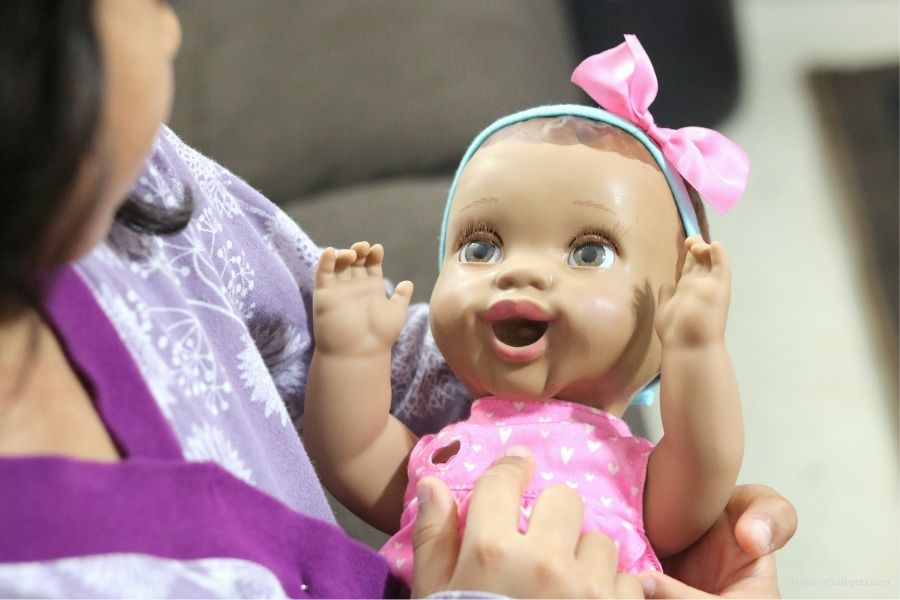 Mealtime Magic Maya-The Adorable Interactive Baby Doll
Mealtime Magic Maya is a lifelike, interactive baby doll, complete with over 70 sounds and phrases. Her gurgles, giggles, baby babble and raspberries had Ana in splits.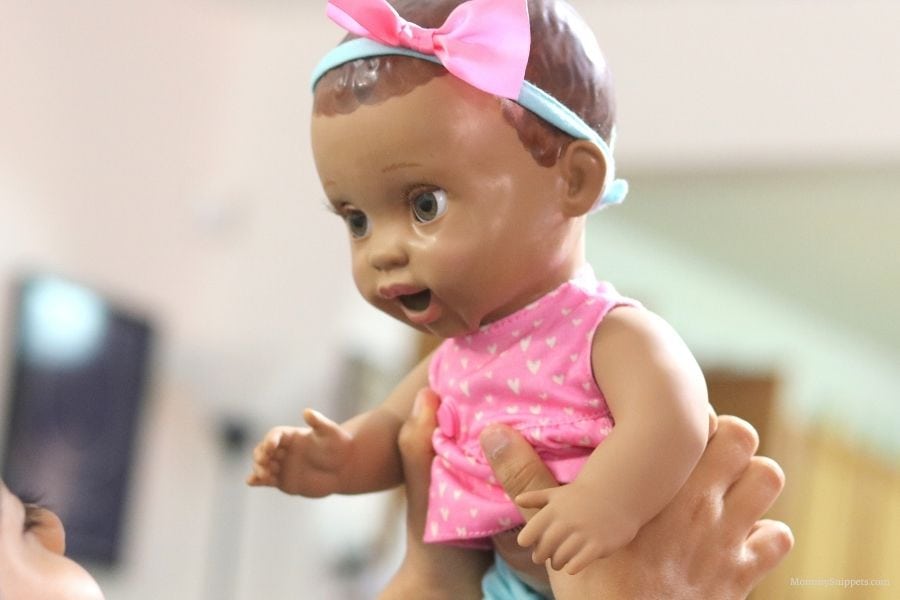 Feeding time is Mealtime Magic Maya's Favorite Time of the Day
She had the most fun feeding her fruit and veggies from the double-sided food tray. The light-up smart spoon comes with a built-in sensor that recognizes the "food" being scooped into the spoon, and lights up with that color.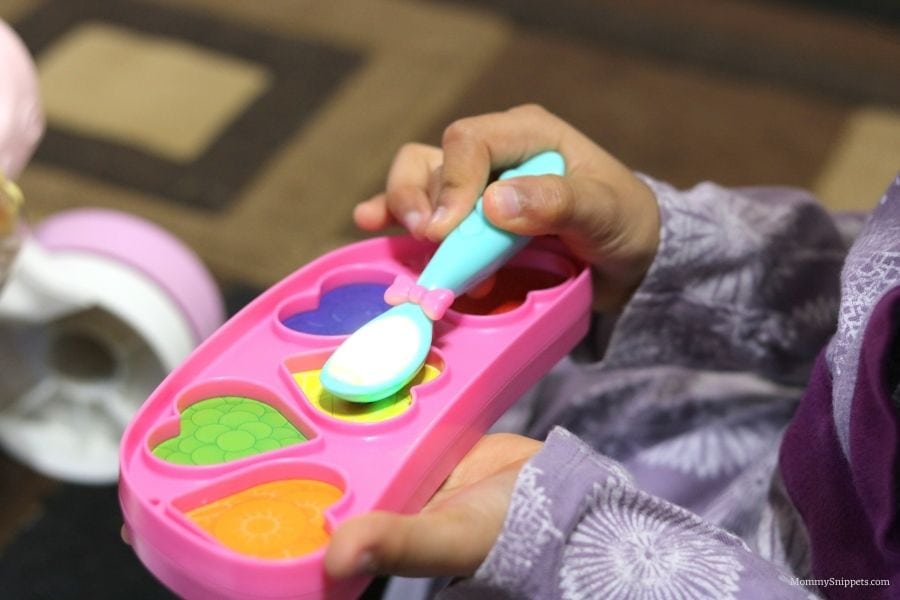 The sensor on the baby doll, recognizes this and after "eating" a few mouthfuls, reacts by declaring if she thinks the strawberries are yummy or the lemon is yucky.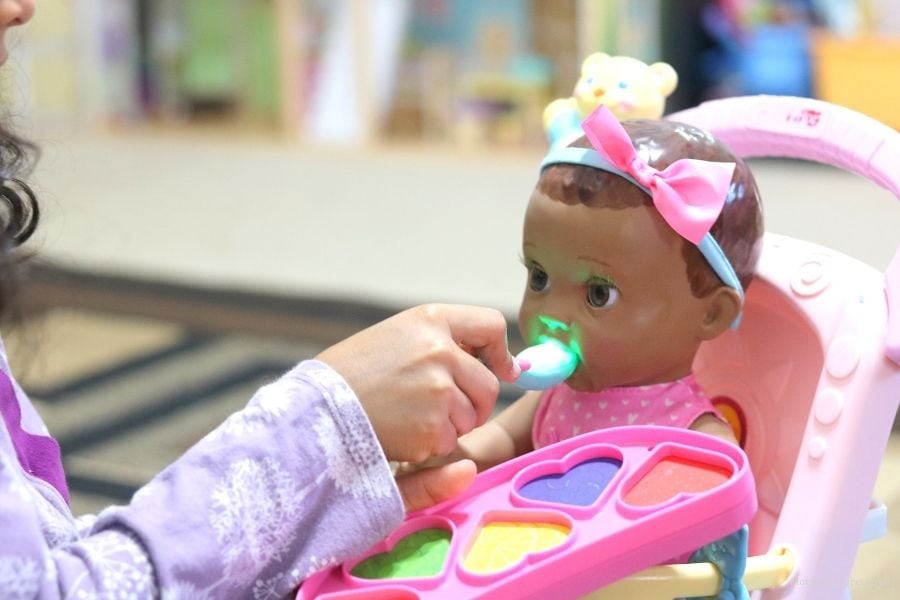 She also has an interactive 2-in-1 accessory that doubles as a bottle and pacifier.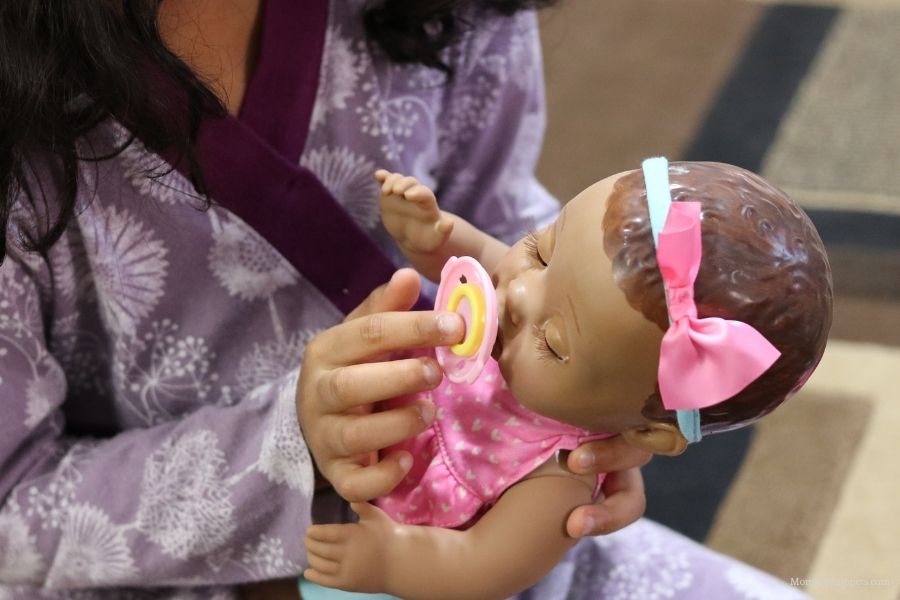 When hungry, "baby" let Mama know she wanted to eat and when she was full, said she was done.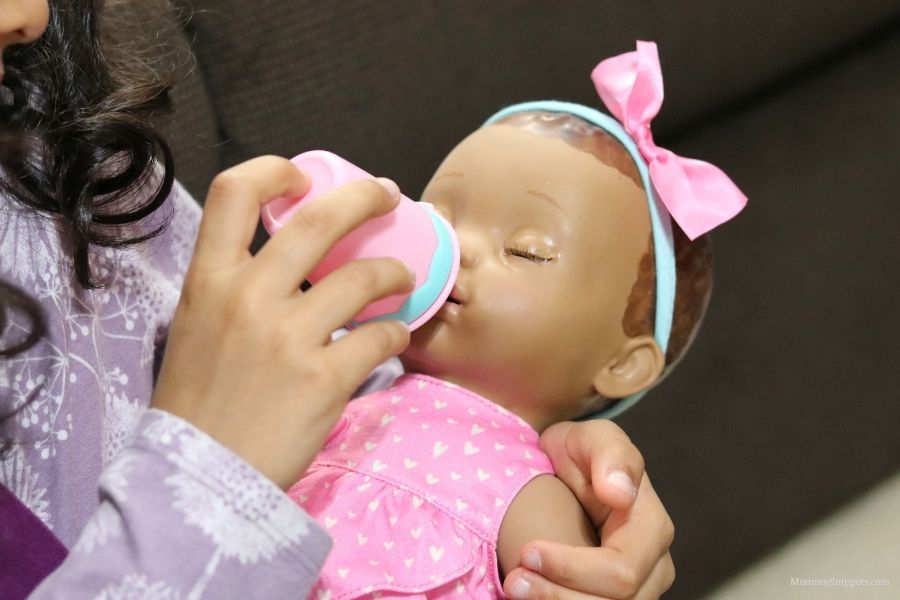 As a good mama, Ana carefully carried her baby out of her seat and patted her back gently.
And get this, Mealtime Magic Maya let out an elegant burp!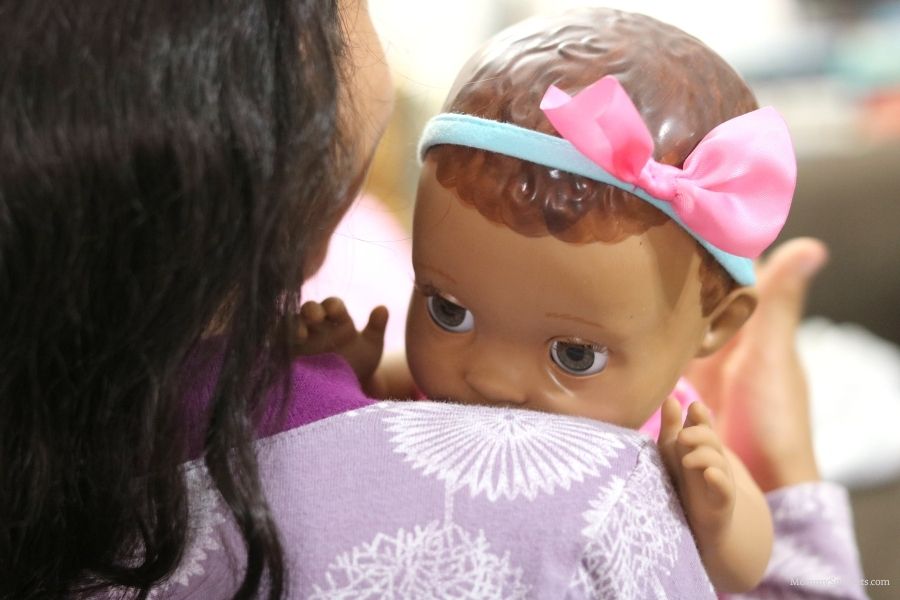 The interactive baby doll your child will love
Ana spent the day playing with and feeding her doll, roleplaying the loving mama beautifully.
She did airplanes, read to her, played peek-a-boo.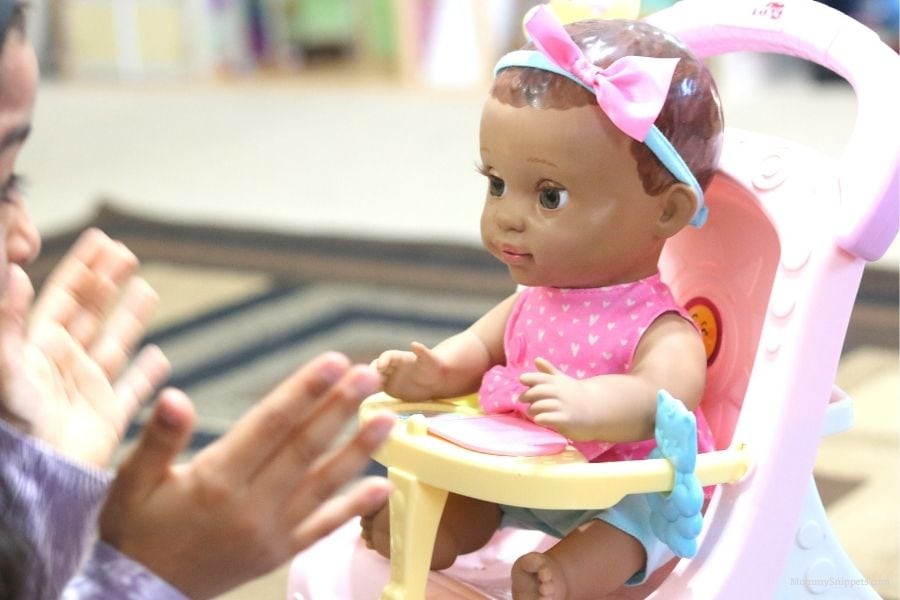 The most precious moment was when her baby doll said, "I love you, Mama". Ana melted.
After a fun afternoon, while cradling her baby doll in her arms, Mealtime Magic Maya sweetly drifted off to sleep.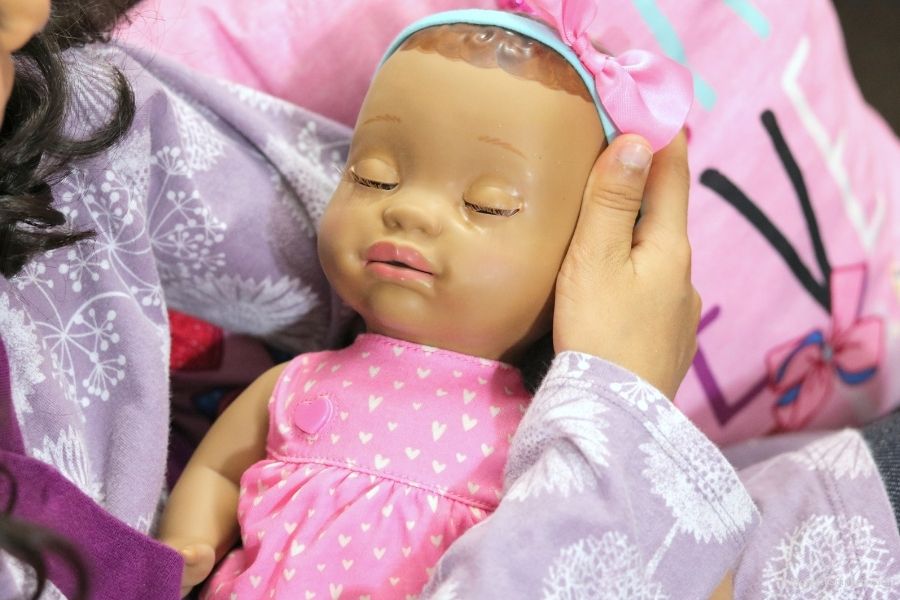 This interactive baby doll is available as Mealtime Magic Maya or Mealtime Magic Mia at your Target and
Walmart
, or Target.com and
Walmart.com
.
Ana loves her interactive baby doll.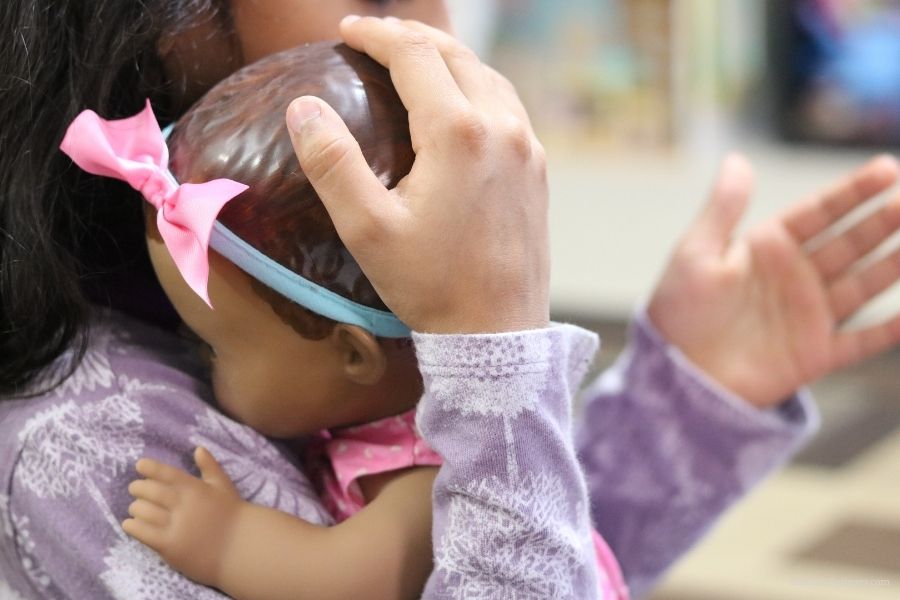 Watch this video to see how sweet this doll is.
This would be such a great Christmas gift idea, this year.
More so if you know a little one who will become a big brother or big sister in the coming months.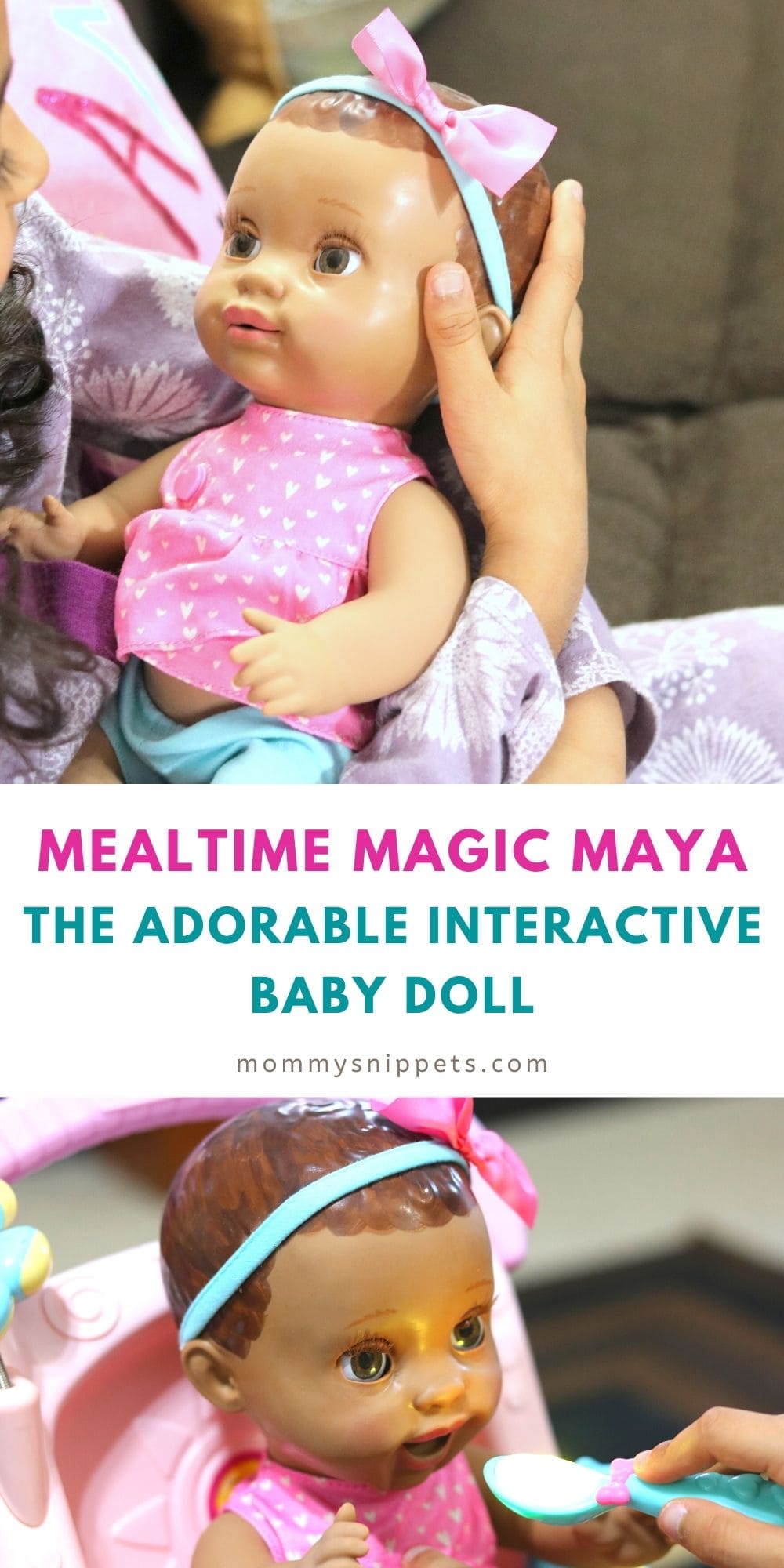 Visit our Christmas Resources Hub.
I'd love to hear from you. Hop over to chat with me on Facebook and/or Twitter