Things to do, during the holidays, in West Monroe, Los Angeles
This post contains editorial samples and/or affiliate links to products I recommend. While this adds no additional cost to you, I will earn a small commission on any sales made.
Looking for things to do near West Monroe Louisiana?
This is the season to get together with family and friends and enjoy all kinds of activities.
Things to do, during the holidays, in West Monroe, Los Angeles
Here are a few upcoming options to consider.
Children's Winter Workshops at Mansur Museum (Monroe, LA – December 27)
Advance registration is required for this fun workshop for kids at the Mansur Museum. The early session (for ages 5-8) takes place from 9 until noon. The second session (for ages 9-12) takes place from 2 p.m. to 5 p.m. Kids get to create at least two works of art. Snacks provided.
Holiday Lights (Downtown Monroe and West Monroe – Now until December 31)
Both Monroe and West Monroe are hosting a holiday lights event every night from now until December 31. Take a leisurely stroll through a tunnel of lights and admire the scenes of a "throwback Christmas." Admission is free. Event starts at 5 p.m.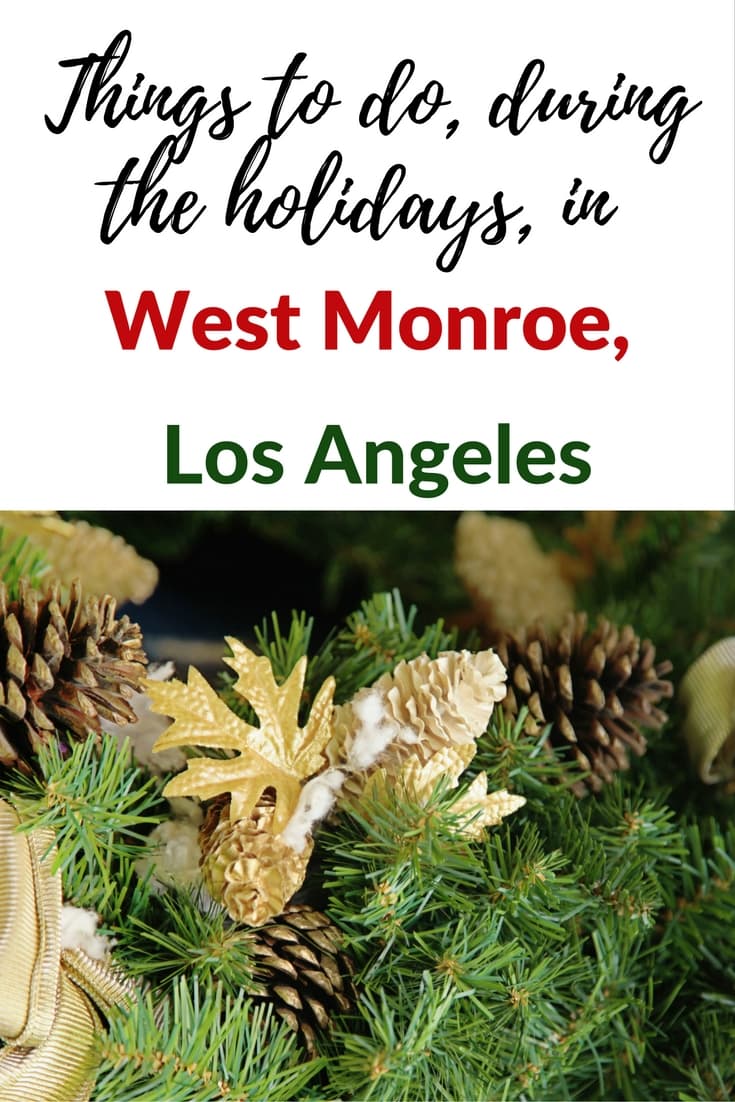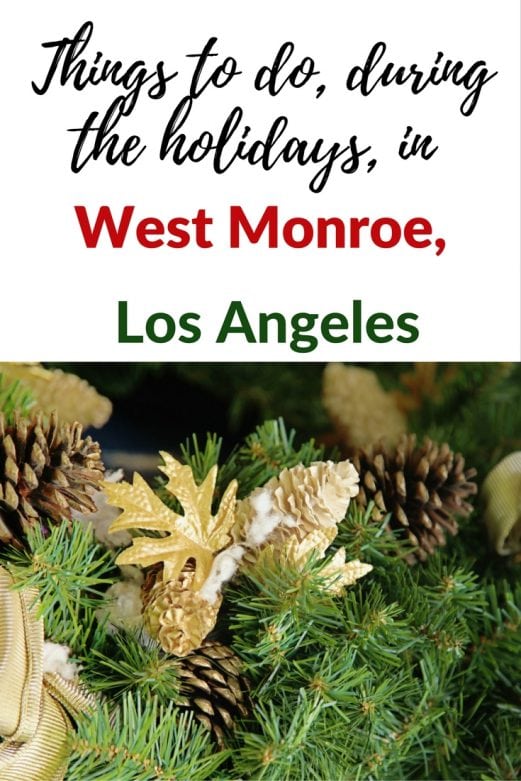 Louisiana Purchase Gardens and Zoo (Monroe, LA)
This Monroe zoo is fun for the whole family. Closed on Thanksgiving Christmas and January 1, the park is open the rest of the year. There's a splash pad and a jungle cruise as well as 400+ animals. Visit the Australia Exhibit, home to kookaburra and cockatoos. The petting zoo features adorable pygmy goats and more!
Southern Escape Room (Monroe, LA)
Does your family love to play? Why not accept the challenge of trying to make your way out of the Southern escape room? It's a themed room that contains fun clues and cryptic puzzles. The object is for you and your group to solve the puzzles and "escape" within a 60 minute time frame.
This represents a few options for fun events and activities in and around West Monroe, Louisiana. Which one do you think you're going to check out first?
.
If you're in the market for a new or pre-owned vehicle in the West Monroe, LA area, visit the Interstate Dodge dealership, our partners for this feature. You know the success of a smooth drive always lies with the reliability of the vehicle you own.
I'd love to hear from you. Hop over to chat with me on Facebook and/or Twitter