Are you looking for fun things to do in and around Kokomo, Indiana?
Fun holiday events and activities in Kokomo, Indiana
Great! This post was written especially for you. There's always something going on in Kokomo. Here are a few suggestions to consider.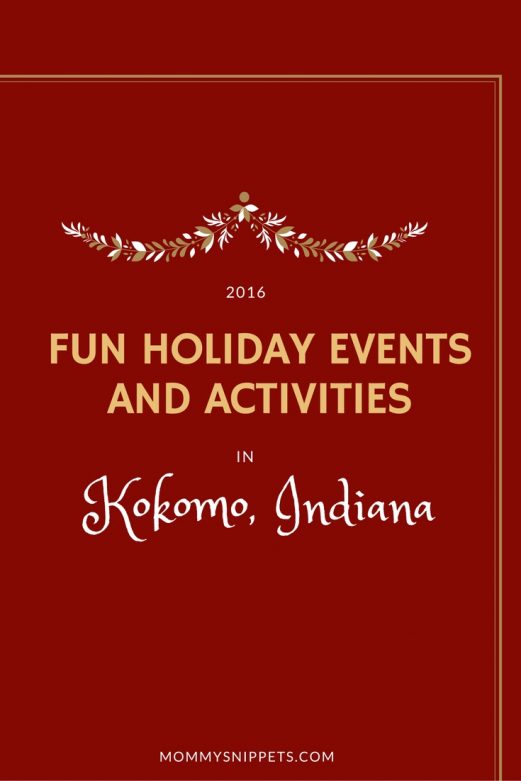 Noon Year's Eve (Kokomo, IN)
Noon Year's Eve is a fun event for the entire family. There's no need (for the little ones) to wait until midnight to watch the ball drop when they can be part of a fun balloon drop at noon. It all starts at 11 a.m. at either the Russiaville or South branch of the Kokomo-Howard County Public Library. A crafting session takes place before the drop.
Indianapolis Zoo – Zoolala 2017 (Indianapolis, IN)
Indianapolis is only 50 miles from Kokomo. So, why not mark your calendar for Zoolala 2017? This event is geared toward young professionals with an interest in philanthropy. It takes place inside the Dolphin Gallery on January 28 from 7:30 p.m. until midnight. There's food and drinks and dancing, all surrounded by the beauty of the ocean. What could be cooler than that?
Doc McStuffins: The Exhibit (Indianapolis, IN)
Doc McStuffins is in the house! Or, more specifically, Children's Museum Indianapolis. The exhibit, which is open now through January 22, is a great place for little doctors in training. Kids can watch video clips of the show, give check-ups to toy patients and pets, use pretend x-ray machines and more.
Caribbean Cove Indoor Water Park (Indianapolis, IN)
Just because it's winter in Indiana, it doesn't mean you can't go to the water park. The 50,000 square foot venue offers ongoing specials that save you money and give you access to the water park itself as well as other family-oriented activities.
This is just a sample of things to do around Kokomo, Indiana. The holidays may be almost over. But, that doesn't mean you need to say good-bye to the fun.
Listen, can you hear it?
Kokomo is calling!
 .
If you're in the market for a new or pre-owned vehicle in the Kokomo Indiana area, visit the Button Dodge dealership, our partners for this feature. You know the success of a smooth drive always lies with the reliability of the vehicle you own.
I'd love to hear from you. Hop over to chat with me on Facebook and/or Twitter