Planning a graduation celebration doesn't have to be stressful or expensive especially if you keep these few tips in mind, to ensure costs stay within budget yet beautiful memories are made for your special graduate.
Tips on hosting an affordable high school graduation celebration
1. Throw a backyard graduation party for immediate family and friends.
Celebrating at home helps cut party hall costs and even the cost of food.
If you're in Texas, I'm sure a backyard bbq won't sound like a bad idea at all!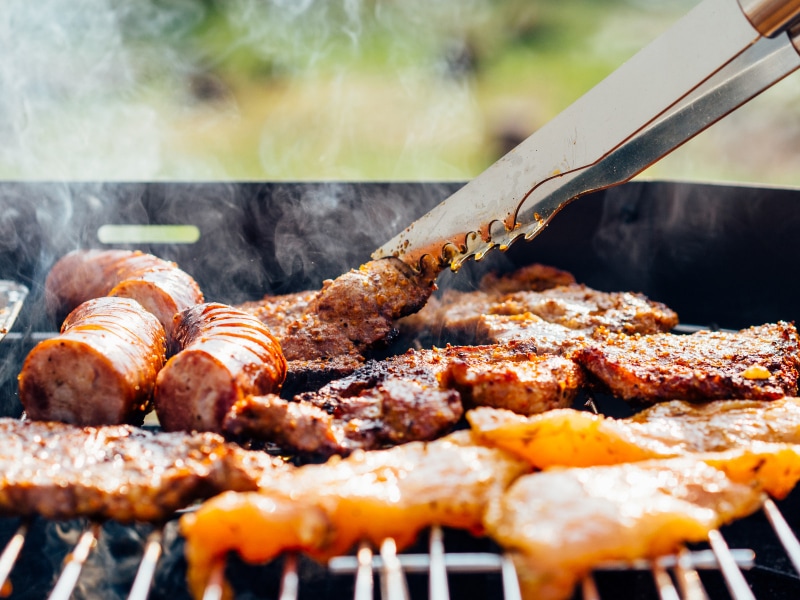 Step it up a notch and have a build-your-own-burger bar at the party. Inexpensive, hearty and a crowd favorite, for sure!
For dessert, bake your graduate's favorite cupcakes, put out a cake ball assortment or have a chocolate fondue and a variety of dipping treats, from pound cake and marshmallows to an assortment of fruit.
2. Order inexpensive high school graduation announcements, invitations and/ or thank you cards.
Basic Invite carries all three stationery essentials, with over 180 color options, instant previews online and actual printed samples of the customized grad card, at no additional cost.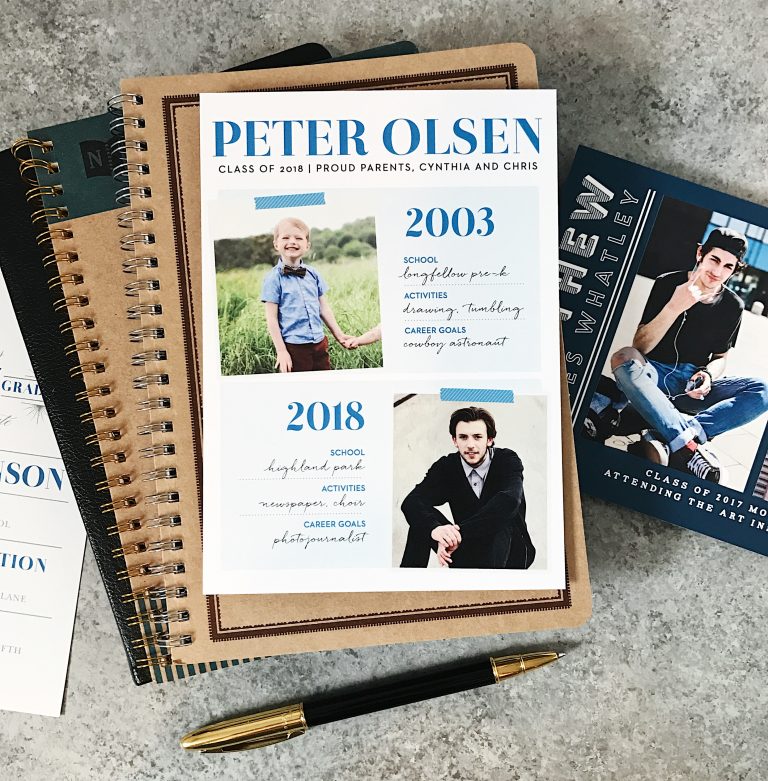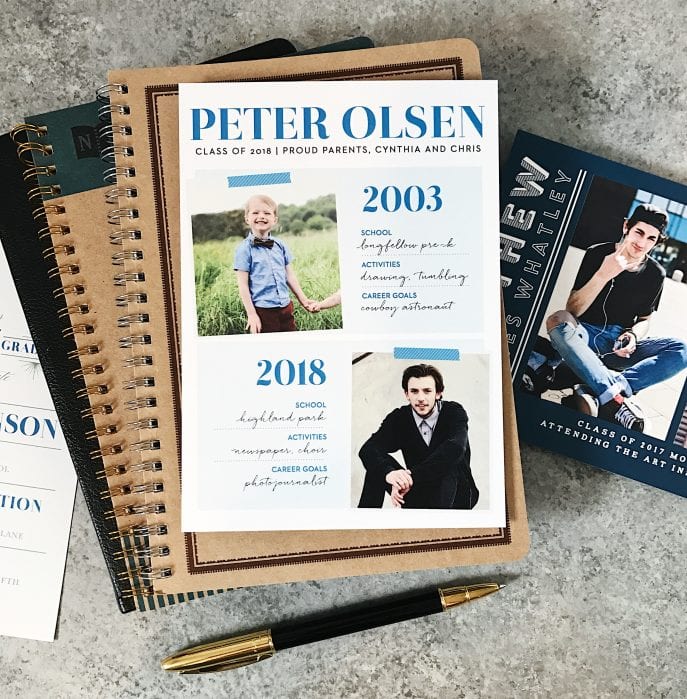 Besides being affordable, the company takes the stress out of addressing cards, as well, with their address capturing service. With this service, customers can share a link on Facebook, Twitter, Instagram or any other preferred social media channel, requesting addresses from friends and family. These addresses will then get stored in his/her account to be used after design finalization, on the cards ordered. (Pssst! This service is offered at no additional cost for Christmas card orders. For other card orders, a small fee is charged.)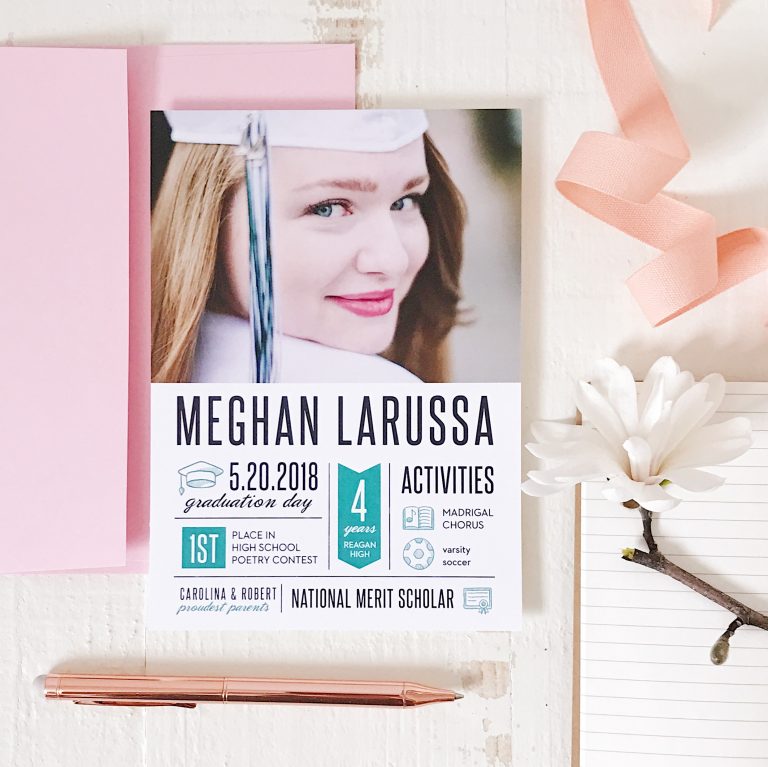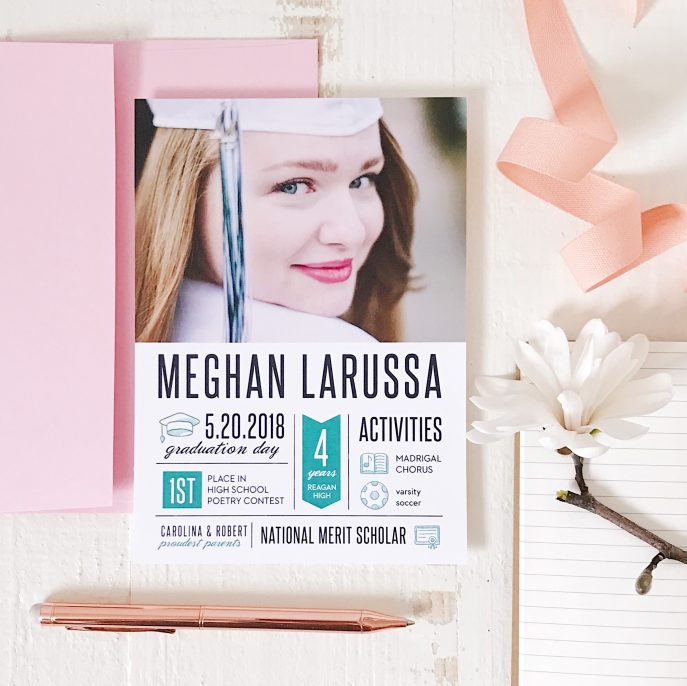 If you're choosing a themed party route, Basic Invite stationery choices can revolve around that and yes that means your child's graduation announcement card, invitation and high school graduation thank you cards can all be designed to reflect the theme chosen.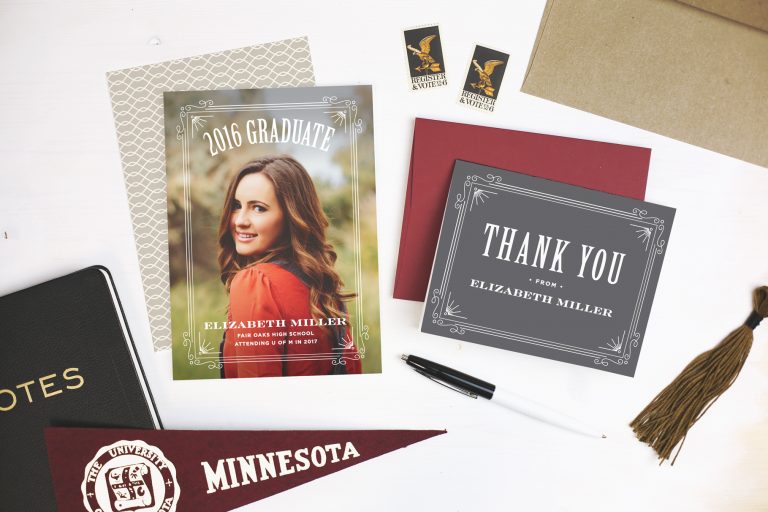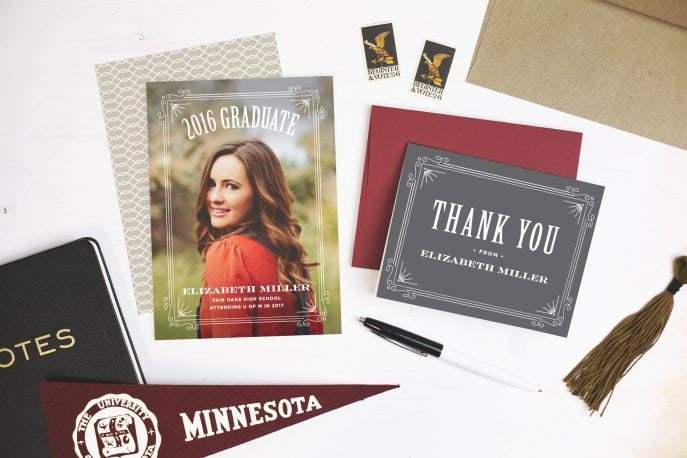 3. Stay simple 
Remember simple can be classy. Do a high school or future college color theme for your party and buy all the party supplies at the local Dollar Tree or Walmart. Oriental Trading also carries inexpensive graduation themed supplies, but ensure you order these a few weeks prior to the party to give an allowance for the order to get to your doorstep in time.
4. Skip the favors and enjoy Photo Booth memories instead
That's right, skip the favors! Create your own Photo Booth (Pinterest is your best friend for ideas!) and invite guests to take photographs at the same. A Photo Booth is almost always the high point at any party!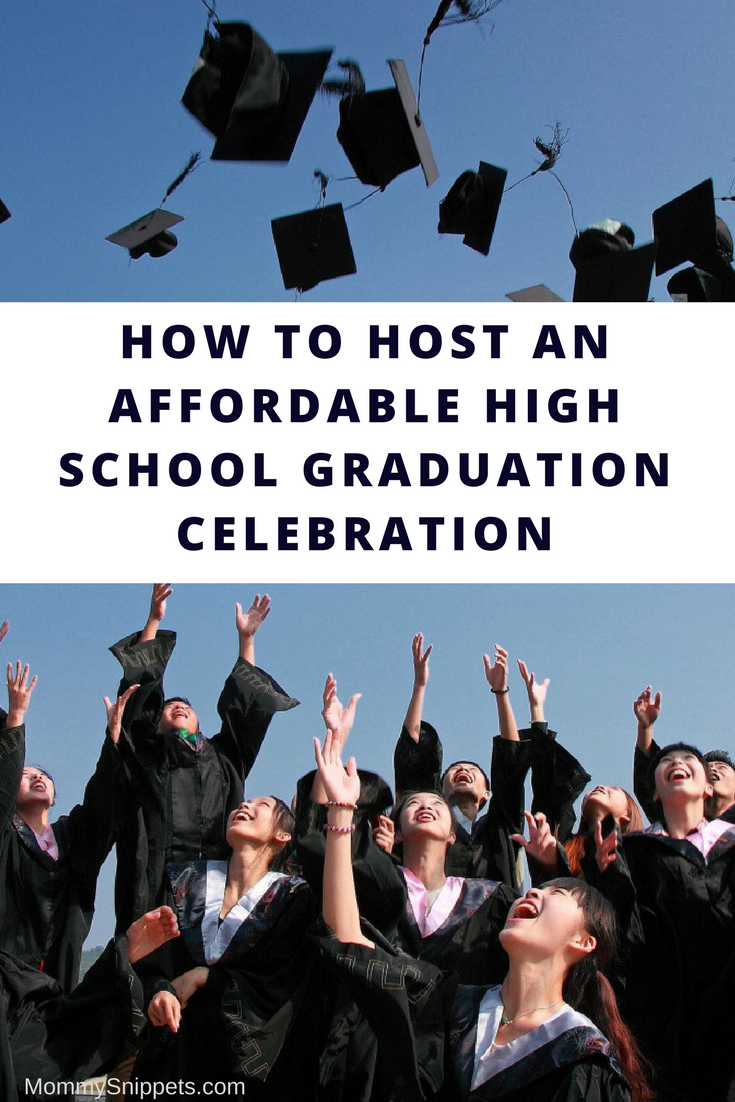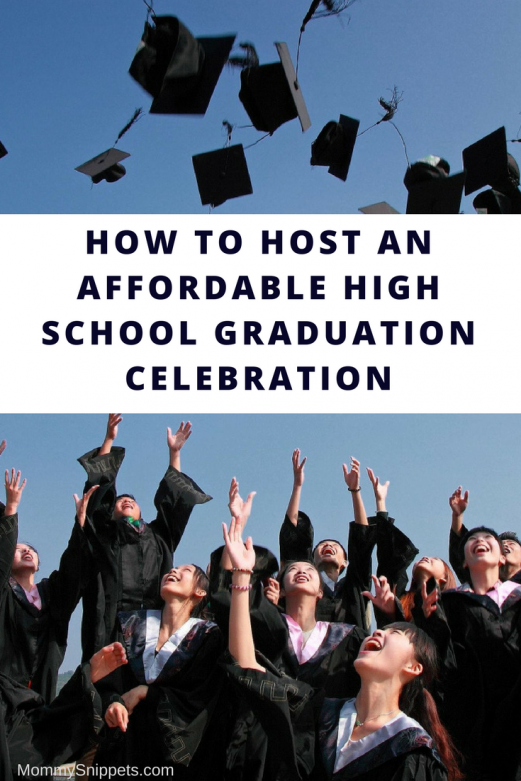 Do you have any great, frugal, graduation party tips to add?
I'd love to hear from you. Hop over to chat with me on Facebook and/or Twitter