You know what I love about spring cleaning? That refreshing, new feeling of starting over. But to be honest, I don't like spending hours cleaning. Cleaning your car regularly is just as important as servicing it.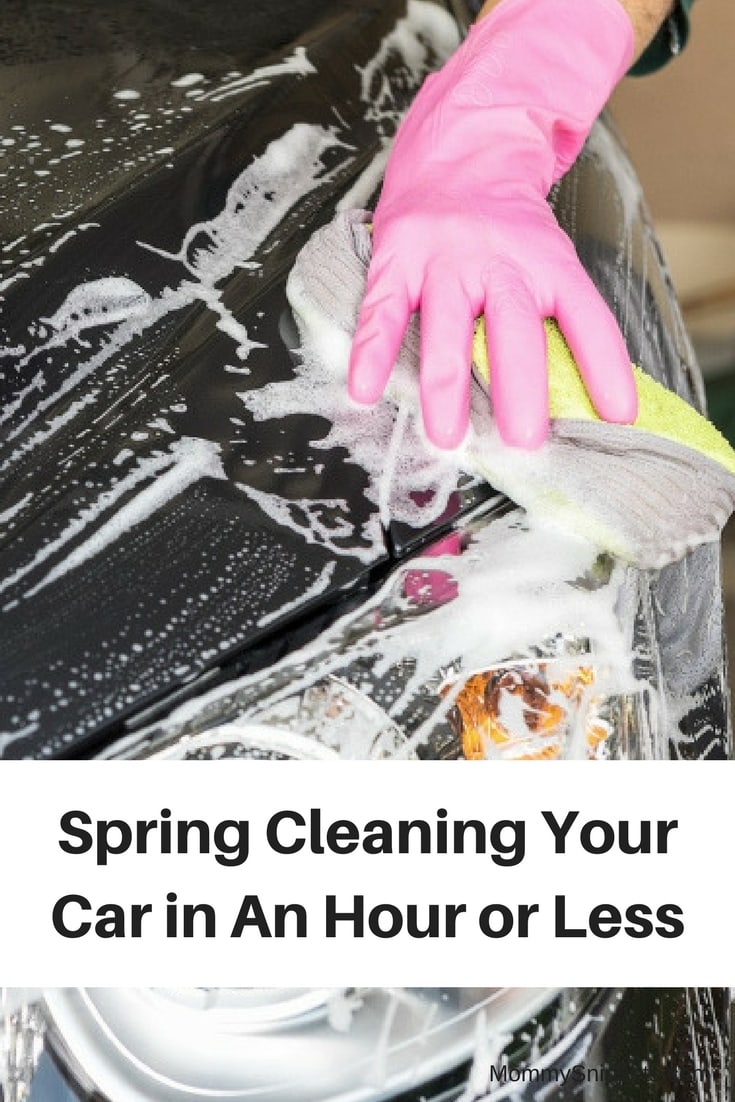 Here are the tips I use to clean my car in an hour or less. I hope they help you too!
Spring cleaning tips for your car
The tips I have for cleaning your car in an hour or less include some car organization tips, getting crumbs out of car seats, vacuuming between car seats, getting all those crevices clean, making homemade car wash soap, and detailing the interiors.
Car Organization Tips
The first thing you have to do when you are cleaning your car is get rid of all your clutter. If you feel like you are living in your car, maybe try a few of these tips for organizing your car.
Use a cereal bin as a trash can. Just finding a place for your little bits of trash when you are on-the-go will feel amazing!
Use plastic cupcake liners in your cupholders. They are removable and will catch all your coins, paperclips, bobby pins…and everything else that falls in there!
Use a back-of-the-seat organizer. This can hold things that normally fall all over the back seat.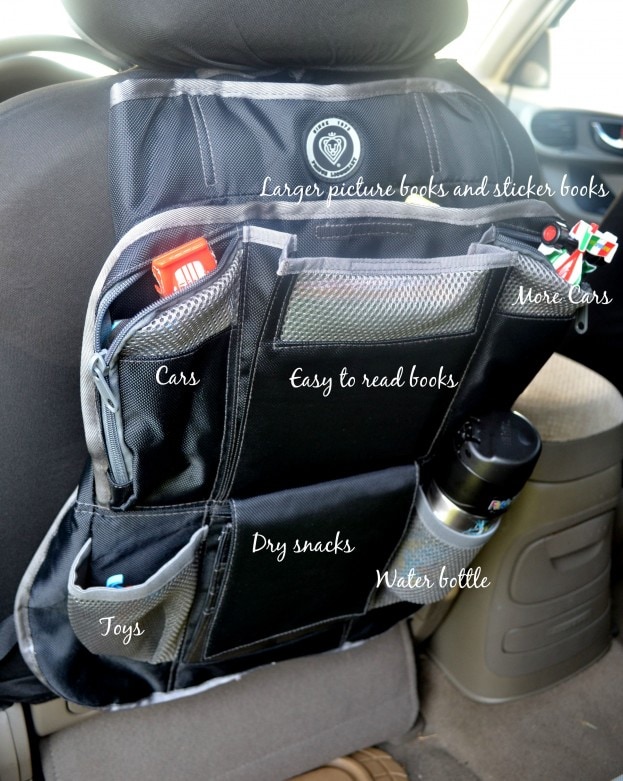 How to get crumbs out of car seats
Even if you aren't a parent, if anyone eats in your car, chances are you will have crumbs in the car seat. If you have cloth interior, using a high-powered vacuum is the best option for removing crumbs. But if you have plastic/leather seats you should use Play-Doh! Not kidding – if you warm it up in your hands, and then press it to your seats it will pick up all the tiny particles the vacuum left behind.
Vacuuming between car seats
Don't forget to vacuum between all your seats. Just use your normal crevice tool on your vacuum. I recommend buying a higher priced but portable vacuum for this, like a Dyson. You need the crevice tool on your vacuum with a strong enough suction to get all the crumbs.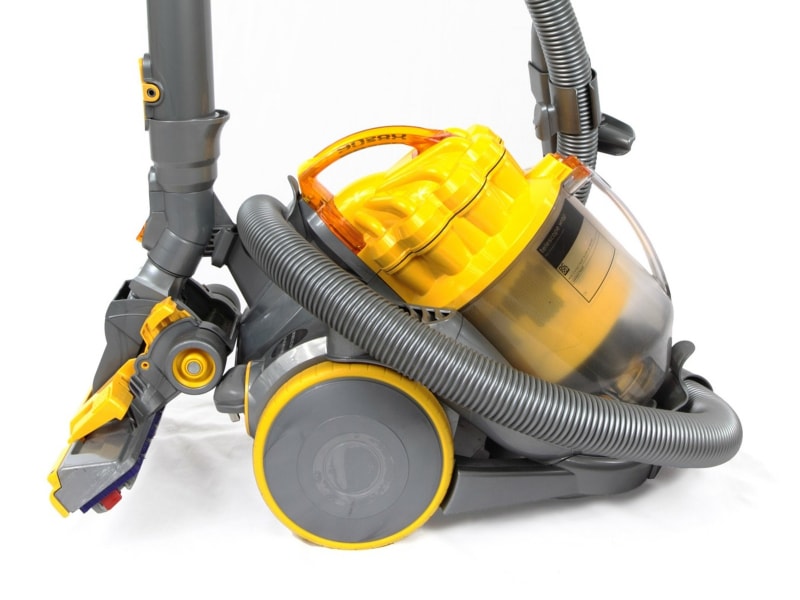 How to clean crevices
Sometimes, no matter how amazing your vacuum is, there are still stubborn clumps of dirt and debris in hard to reach crevices. For these areas, use an air compressor! If you don't have access to a mechanic's air compressor, you can purchase the one used to clean keyboards. Just blow out the dirt and then vacuum it up!
Use homemade car wash soap
It's so easy to make your own car wash soap with things you have around the house. Save time from going to the store. Be sure to choose alkali-free soaps since alkali can take the paint off your car. The ingredients are:
1 bucket of water
A few squirts of dish soap
A sprinkle of laundry detergent
Make sure to rinse your car really well after you wash it. You want to see soap suds – if you don't see any, then add more dish soap.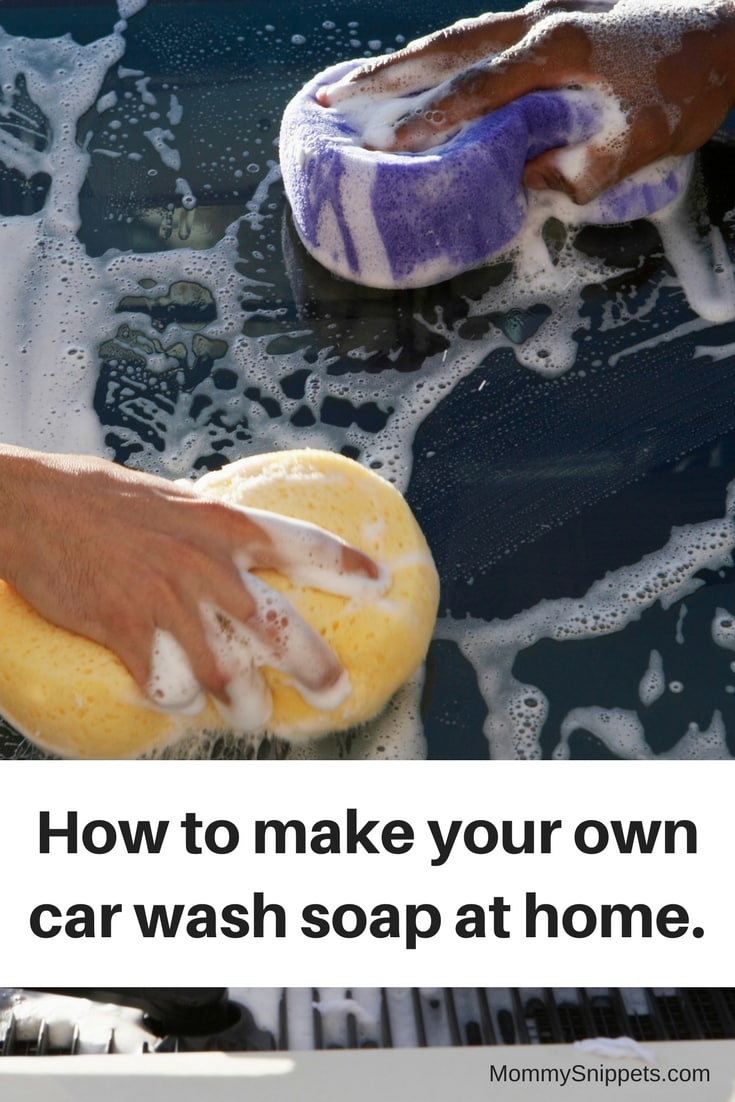 Detailing Interiors
The last step to spring cleaning your car is to detail the interiors. This is honestly my favorite step because when it is done, it feels amazing! My tip for detailing the interiors quickly is to use the correct tools. My favorite is using a craft sponge brush for vents, and a toothbrush for all the buttons in the door.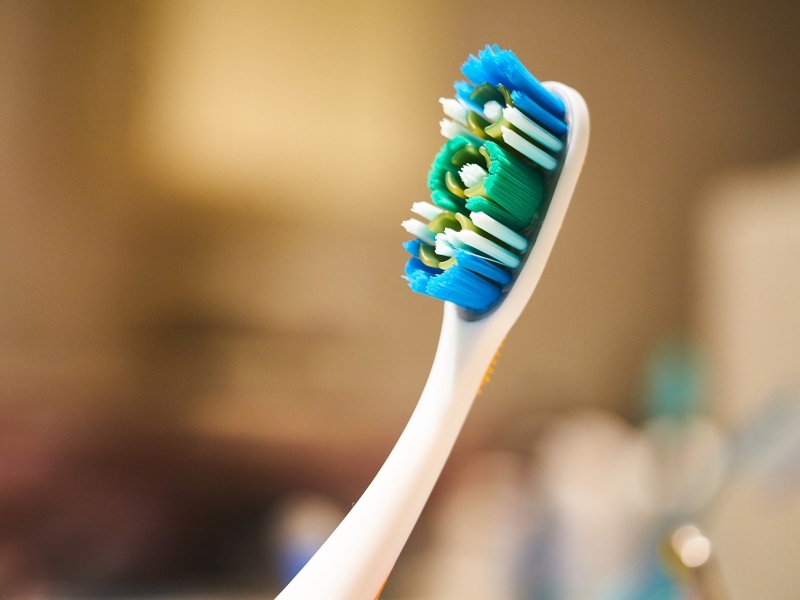 All the best on cleaning your car! I hope these tips help you attack your car cleaning and get it done. Don't forget to save this post to your Pinterest board or share it with your friends.