How to make these Easy Spinach Frittata Muffins.
This post contains editorial samples and/or affiliate links to products I recommend. While this adds no additional cost to you, I will earn a small commission on any sales made.
You have to try one of our favorite 20-minute breakfast recipes: these easy-to-make, healthy Spinach Frittata Muffins. YUM!
I love the ladies in my MOPS small group.
Several weeks ago we decided to do a potluck brunch. What was my contribution?
These delicious, ever-so-easy-to-make spinach frittata muffins.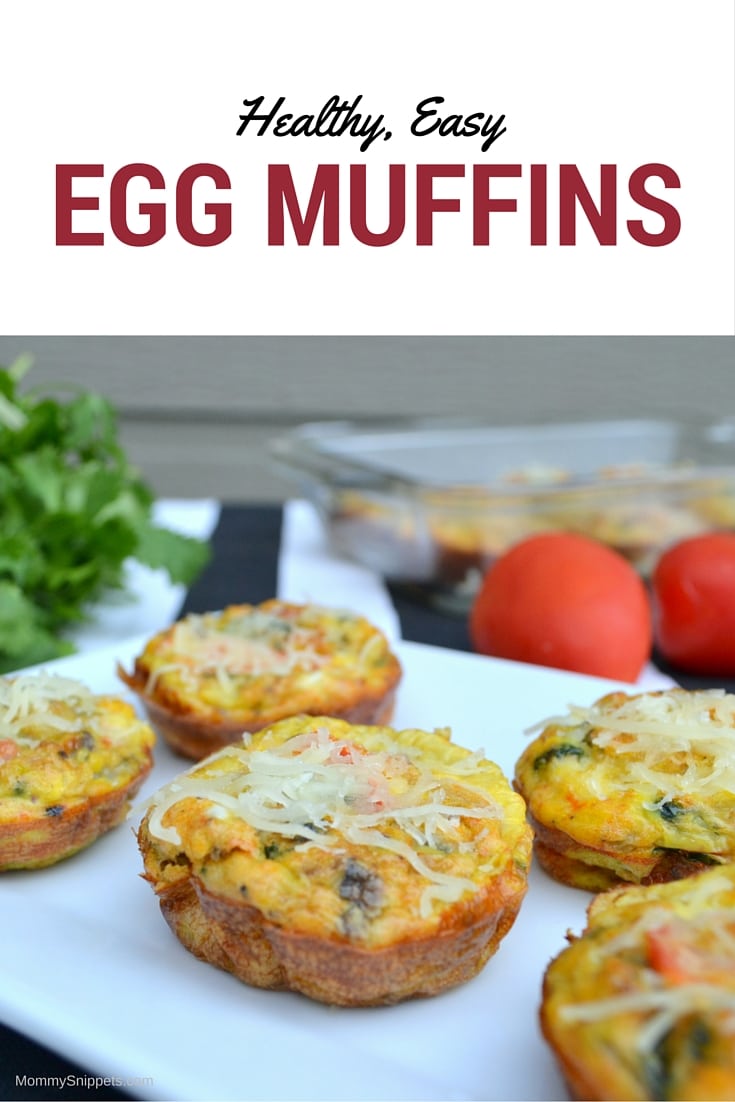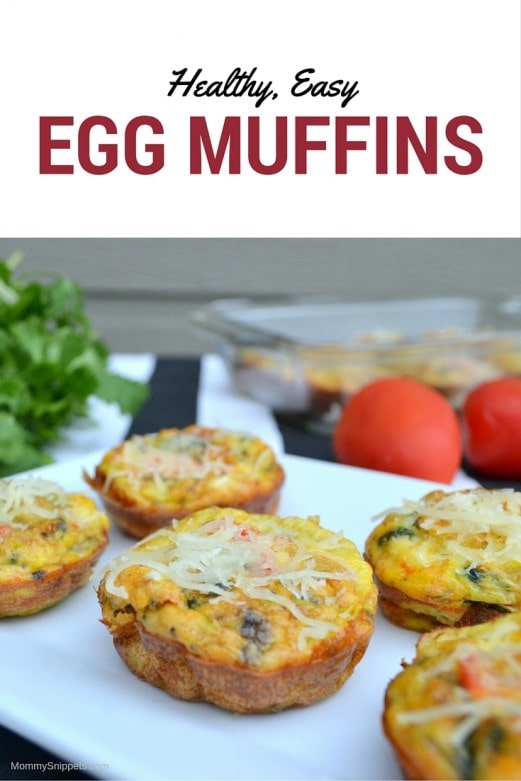 How to make ever-so-easy and delicious Spinach Frittata Muffins.
These are great to make ahead for those mornings when the kids oversleep and the only option for breakfast is a quick gobble on the drive to school.
The muffins freeze well and make a handy, mess-free breakfast meal in itself.
You can add sausages, ground meat, chicken or even a variety of cheeses in the same.
You can even personalize muffins to suit each child's taste preferences.
I love using my 24 cup muffin pan to make Dottie, Little Man and Baby Girl's favorites, in one batch.
Plus this allows me to have extras to pop into the freezer for those busy mornings.
In this recipe, I chose to make these all-veggie egg muffins. (My very favorite type.)

Packed with spinach, tomatoes and onions, these are muffin-sized servings of healthy deliciousness.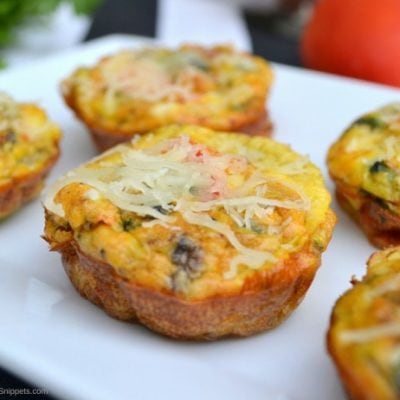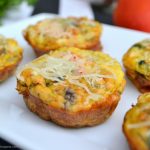 Spinach Frittata Muffins.
Ingredients
6

eggs

1

cup

yellow onion chopped

1

cup

spinach chopped

2

Roma tomatoes chopped

1/4

cup

fresh cilantro chopped

optional

Salt to season

as per taste

Freshly ground pepper to season

as per taste

2

tbsp

coconut oil or butter

1

cup

mozzarella cheese shreds
Instructions
Preheat the oven to 350 degrees Fahrenheit.

Grease your muffin pans with a tbsp of oil or butter and set aside.

Take a pan and heat 1 tbsp of oil/butter for a few seconds before adding the onions to saute.

Saute the onions for about 3 minutes, till the onions become translucent or slightly golden brown.

Add the tomatoes and spinach. Saute for another minute. Once done, switch off the stove and set the pan aside.

In a bowl, crack open all 6 eggs and whip as if scrambling the eggs. Season this mixture with salt and pepper.

Add to this mixture the sauteed veggies and cilantro.

Now take your muffin pan and fill each muffin cup with the egg mixture upto 3/4ths of the way.

Bake for about 15-20 minutes. Test if the egg muffin is done, with a fork or toothpick. If the fork or toothpick comes out dry then it's ready. If not, allow the muffins to bake for a few more minutes.

Once you take the muffins out, allow the muffins to cool a bit before topping the same with the cheese shreds.

Enjoy!
Now if you have a child who refuses to eat veggies if he can taste the chunks, blend the veggies and add to the raw scrambled egg mixture, right after you've sauteed the veggies.
Little Man and Baby Girl will pick out their veggies so to save them the grief (ha!), I throw all the veggies into a Ninja cup or for larger batches blend it all in my Ninja Blender.
I'm biased when I say that the Ninja really is the best blender out there. It's yet to fail me. Does a great job in pureeing veggies and the base for a number of my soups and curries. Oh, and don't even get me started on the number of smoothies and milkshakes we make in ours!
It may take a few minutes longer to bake but at least you will get those muffins in your child's tummy!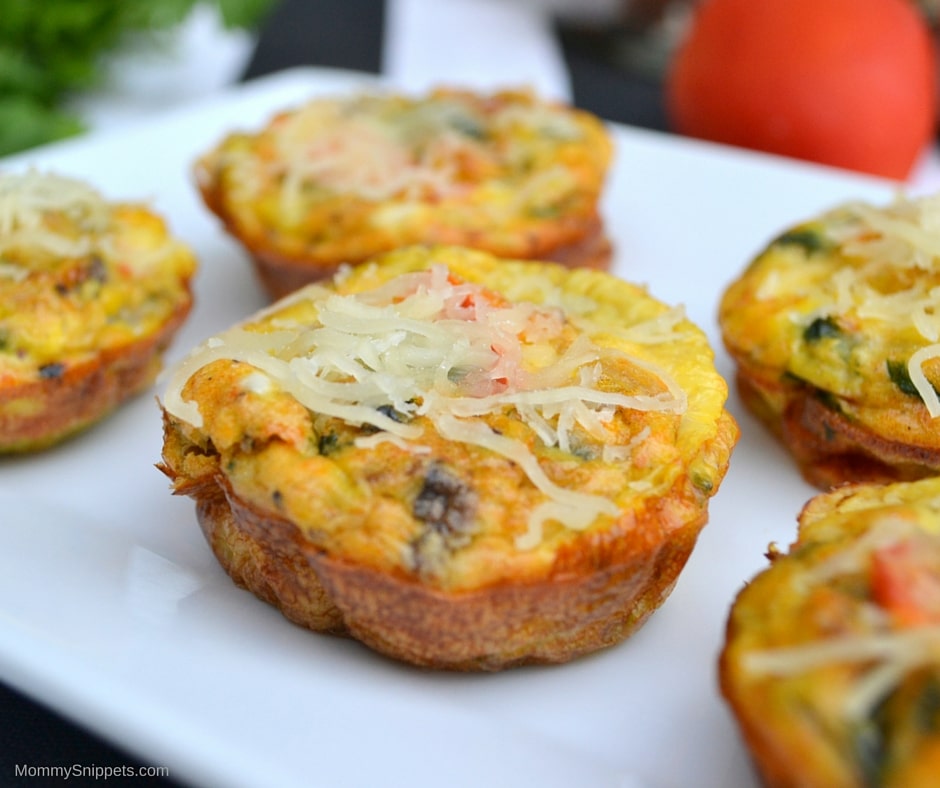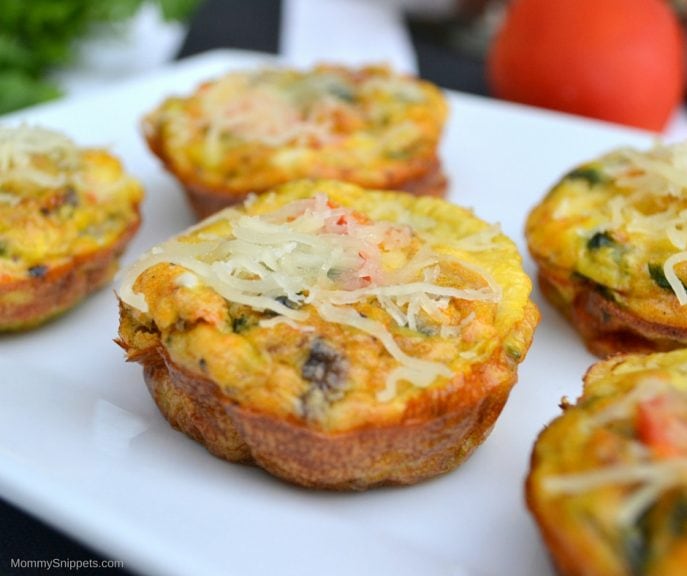 I'd love to hear from you. What would you add to your spinach frittata muffins?