With our little Princess arriving in less than 7 weeks, one would think, the third time around, I would be ready for our baby's arrival.
Far from the truth!
I think with our first child, as first time parents, we were so concerned we wouldn't be equipped to care for a little being that we stocked up with baby must-haves of every size, shape and color…just in case.
With our second child, we made sure we got what we needed and a little more, just to be on the safe side.
Now with our third blessing scheduled for an arrival in less that two months, the kids are super excited! They're counting down the days expectantly as they brush up on different ways to keep their surroundings and selves clean to keep their little sister safe when she comes home.
Personally, I feel, we're a little more laid back this time round. In terms of baby stuff, I have the immediate essentials but still have a few things on my list that I really need to pick up/order this coming week.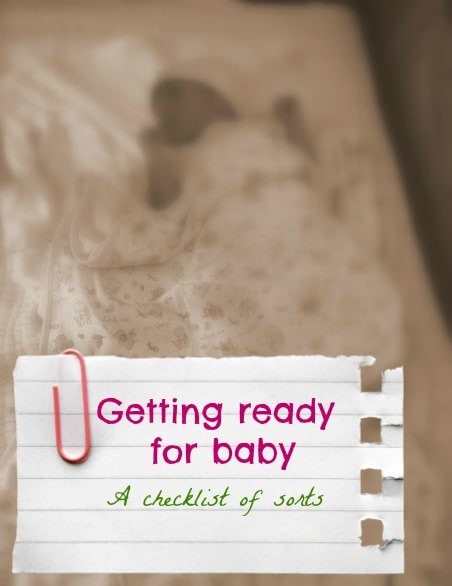 Getting ready for baby (A checklist of sorts)
I figured it would be a good idea to record a list of  baby products and must-haves I used with my first two children, to help me stay on track and get only what was really necessary. Having a list would also help me cross off what I have and highlight what I need to pick up or order soon! (Baby Value has a few off the list)
So yes, this is my "stay accountable baby list".
And I really hope this modest, yet what I really ever used,  list will reassure a new Mom reading that you really don't need to buy every baby product on the shelf.
(Feel free to pin this list to your Pinterest board, share this with an expectant Mom or download and print it for reference when you go shopping for baby)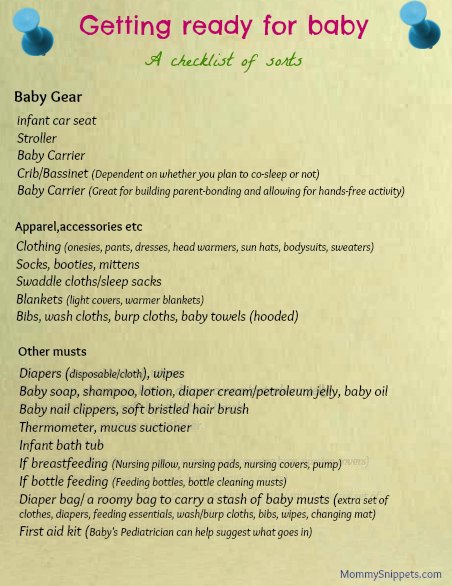 Are there any other baby must-haves you used/recommend?