Word-filled Wednesday: Determined & Successful…Gabby Douglas & Princess Merida
This post contains editorial samples and/or affiliate links to products I recommend. While this adds no additional cost to you, I will earn a small commission on any sales made.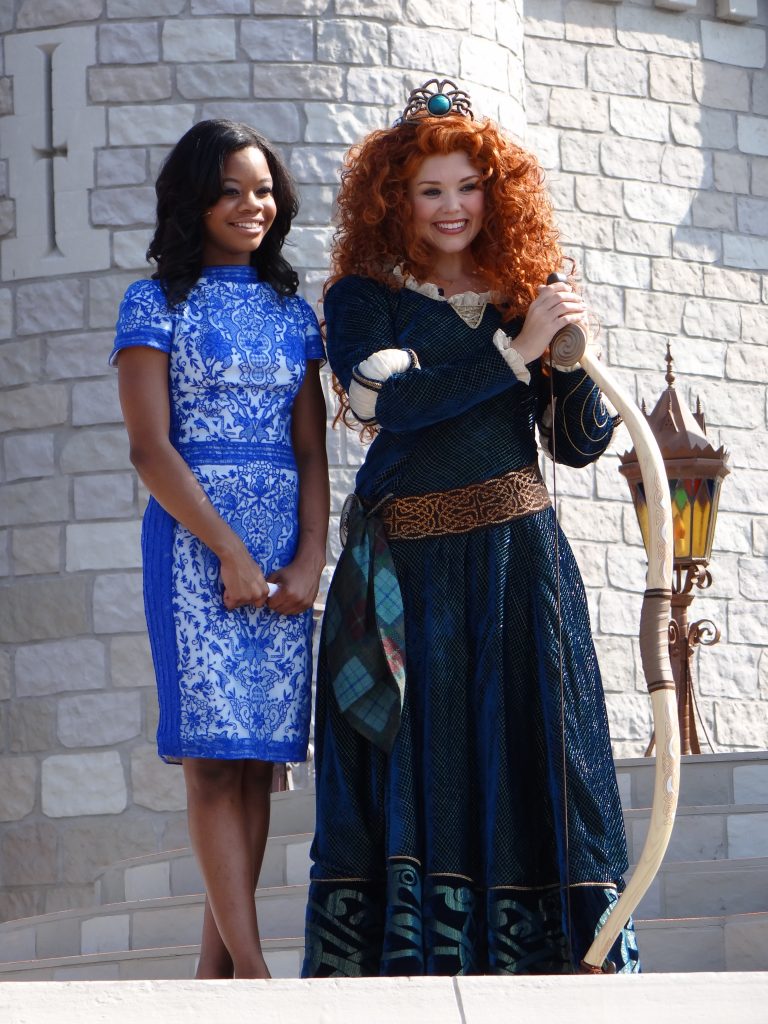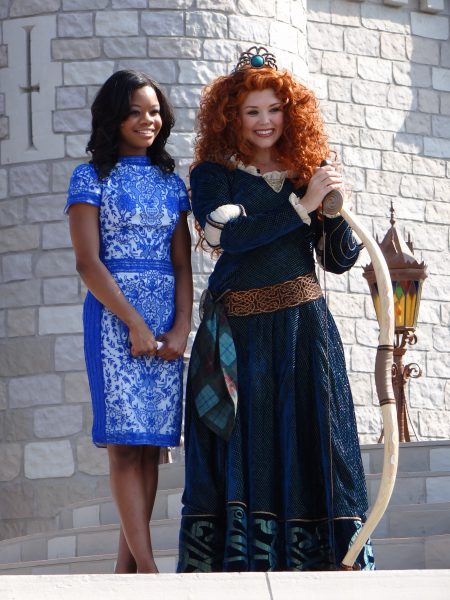 You can imagine how excited we were to see Gabby Douglas (LOVE her!) walk out on stage to kick off Princess Merida's Coronation Ceremony at Disney World, during the Disney Social Media Moms Ceremony this past Saturday. 
I snapped up this photograph thinking this was a symbolic representation of two determined and successful young women…
Gabby Douglas & Princess Merida.
.
I have lots more to share from the Ceremony and the Disney Social Media Moms Conference, so keep checking back through this week and the next for more!
.
When you see these two women, what's the one word that comes to mind?
Join me in linking up your photograph(s) for the week with
Yes Video
7 on a Shoestring
and feel free to add your photographs to our Wordless Wednesday linky too!