Fresh, Wholesome & Tasty…the Firewheel Cafe mantra in Lost Pines, Texas
This post contains editorial samples and/or affiliate links to products I recommend. While this adds no additional cost to you, I will earn a small commission on any sales made.

With conscious efforts made to change our food-style (read food lifestyle) , it isn't always easy to walk into a restaurant and find that they're able to cater to all our needs. Thus, when we walked into the Firewheel Cafe in Hyatt Regency Lost Pines, in Austin, Texas, we were pleasantly surprised.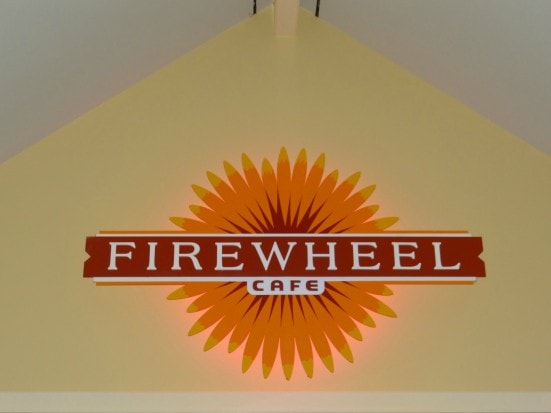 It was a good thing we'd made dinner reservations prior, as the line of guests waiting to be seated was quite a number. The Cafe was packed and looked like it was one of the more popular places to dine at that night.
Fresh, Wholesome & Tasty…the Firewheel Cafe mantra in Lost Pines, Texas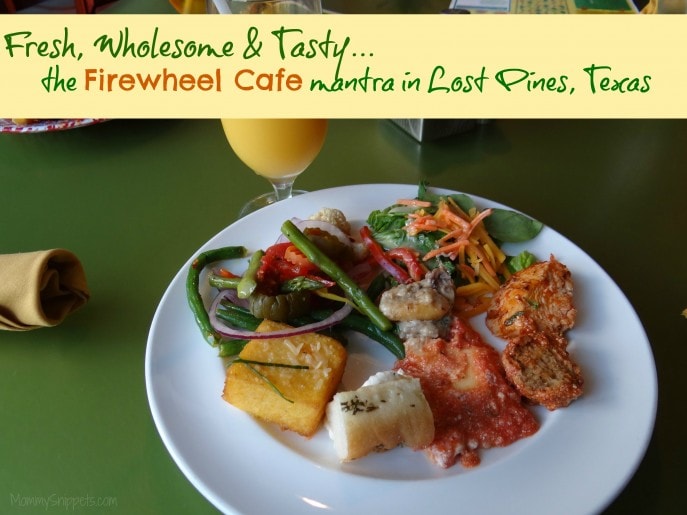 As soon as we got seated our server offered us the option of ordering a la carte or the choice to attack the buffet tables. Considering our day had been packed with fun, energy consuming activities on property, we knew we needed more than just a generous amount of re-fueling, so chose to do the buffet. It's a decision we didn't regret!
The kids were tickled pink to find a buffet counter sized to cater to their needs, laden with pizza, pasta and all the cheesy goodness kids love. But, just as I thought, they preferred to check out the adult counters and ended up serving plates off the same!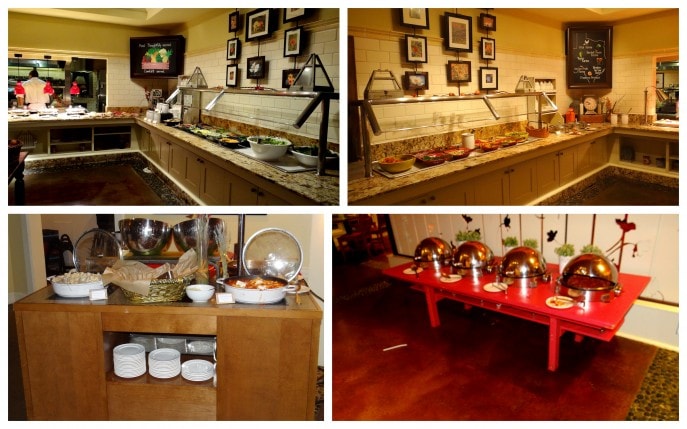 Unlike most buffets, the food served was not doused in grease or heavy but refreshingly light, fresh and wholesome. We loved the hot pasta station, the variety of salads and the freshly baked breads.
Oh and want to hear something that made my heart sing?
Most of the food served was locally sourced (So yes, fresh, fresh, fresh!) And the eggs used are cage-free, the milk  is hormone free and the greek yogurt used is organic. (Woohoo!)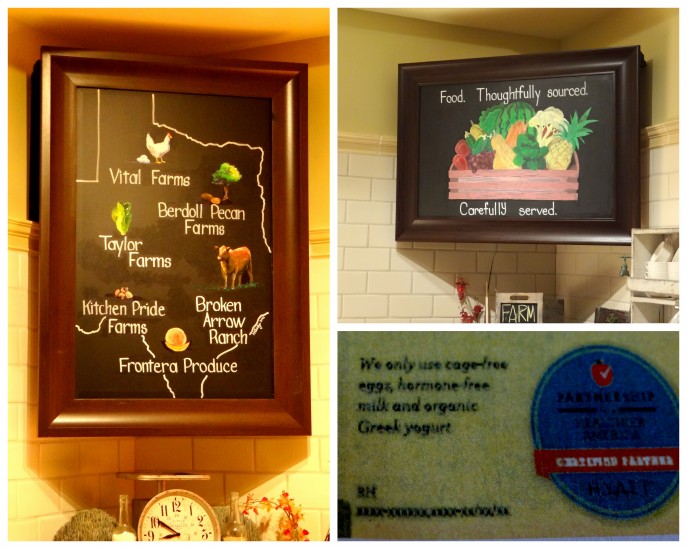 If you're wondering if this plate reflects what I ate for dinner…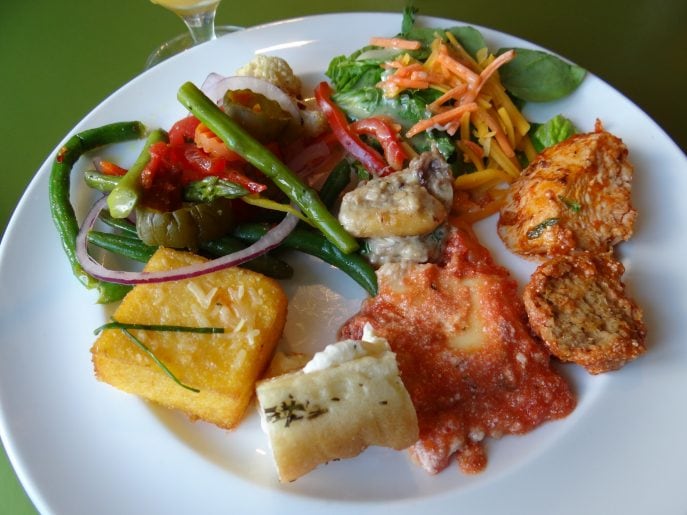 you're wrong!
The plate simply reflects what I took for my first serving. I can assure you it didn't stop with that!! (Yes, this Mama can eat especially since she's now eating for two!!)
And yes the kids thoroughly enjoyed their meal as well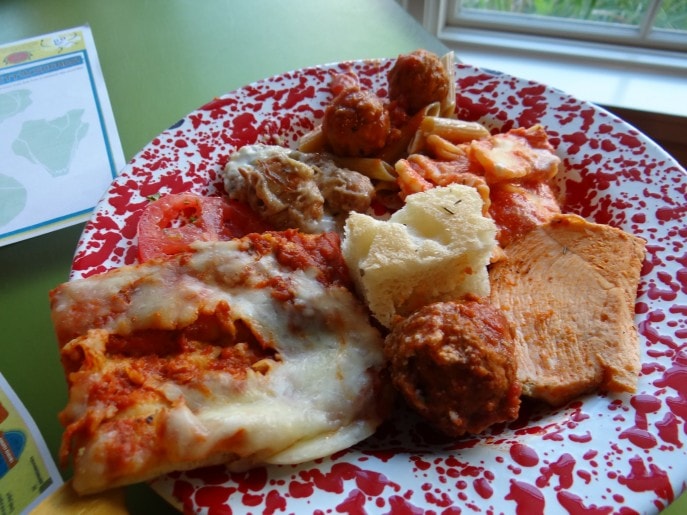 and the fact that the cafe was teeming with families, made the ambiance so much more casual and relaxing.
For dessert, the choices were numerous. I wish I had two bellies to accommodate the rich, sweet, goodness, spread across the table and surrounding the chocolate fondue counter!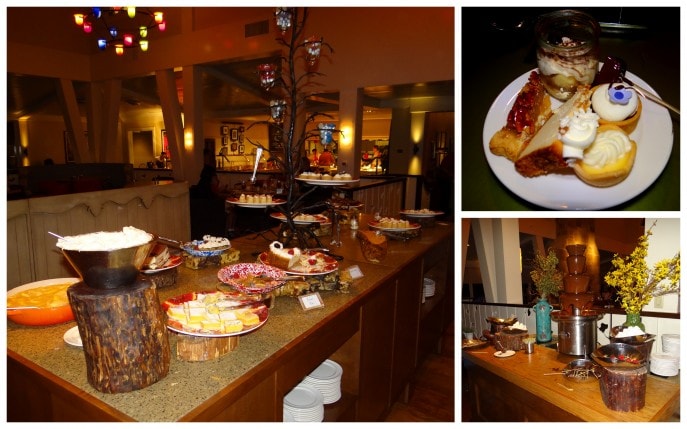 I'm sure our server was thrilled with the four of us…
no food wastage and plates that looked like they were licked clean!!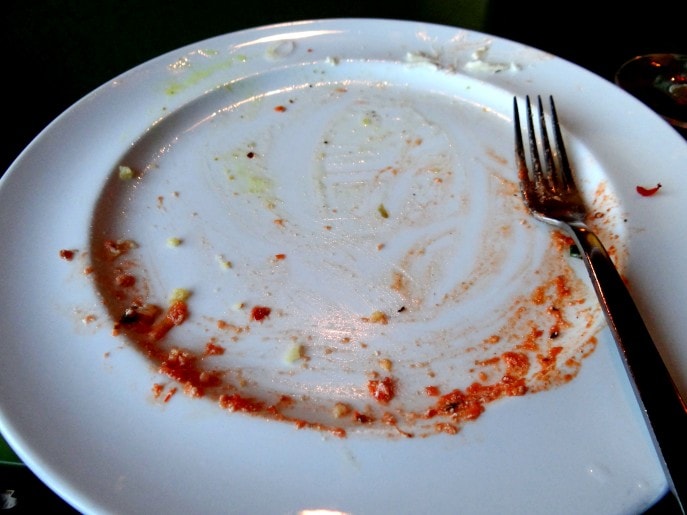 Definitely a testament to the good food served!
True, the prices aren't what you would term inexpensive but when on holiday a splurge on occasion is definitely not to be denied, right?
And with the holidays coming up, I was told there's some pretty neat stuff happening at Hyatt Lost Pines when it comes to dining treats…
A Thanksgiving Day Buffet (from 11 am – 2 pm) has been planned with a huge spread that will have the family breaking out into a turkey dance! Priced at 52$ per adult and 26$ for a child aged between 6 years-12 years (kids 6 years and under are not charged), this buffet will have carvings, seafood, a just-for-kids table, desserts galore and more.
On November the 30th, 2013,  the kids can have breakfast with Santa (and yes,, this is a pretty fine breakfast if I may add!)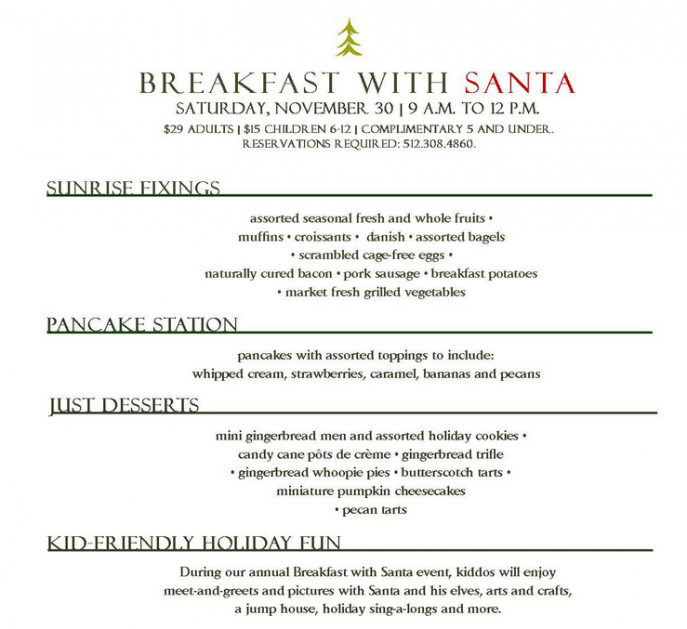 And on Christmas Day, a Feast is in the works (from 10 am-2 pm). Adults will be charged 39$ a head while kids 6-12 years will be charged 20$ a head.(kids 6 years and under are not charged) The menu reveals some delicious baked treats, carvings, soups, salads and desserts that will include gluten free and sugar free options!
As always, the team at Hyatt Regency Lost Pines does recommend calling well in advance to make those reservations as they're tremendously busy especially during the holidays. You may call 512-308-4860 to book a table for your family/families!
While I sit here and dream about my meal at the Firewheel Cafe, I'd love to know…
what you think makes a buffet stand out?