Celebrate with baked treats delivered to your doorstep
This post contains editorial samples and/or affiliate links to products I recommend. While this adds no additional cost to you, I will earn a small commission on any sales made.
I love to bake especially during the holidays but who could turn down receiving gourmet baked treats, baked from scratch, these holidays?
I wouldn't mind being spoiled by Dancing Deer every holiday (and every other month too!).
Celebrate with baked treats delivered to your doorstep
Founded by a talented baker,  a theoretical physicist/business strategist who loves to cook, and a business woman/artist , in 1994, Dancing Deer began with the sale of cakes (the Cranberry Almond cake is so, so good!)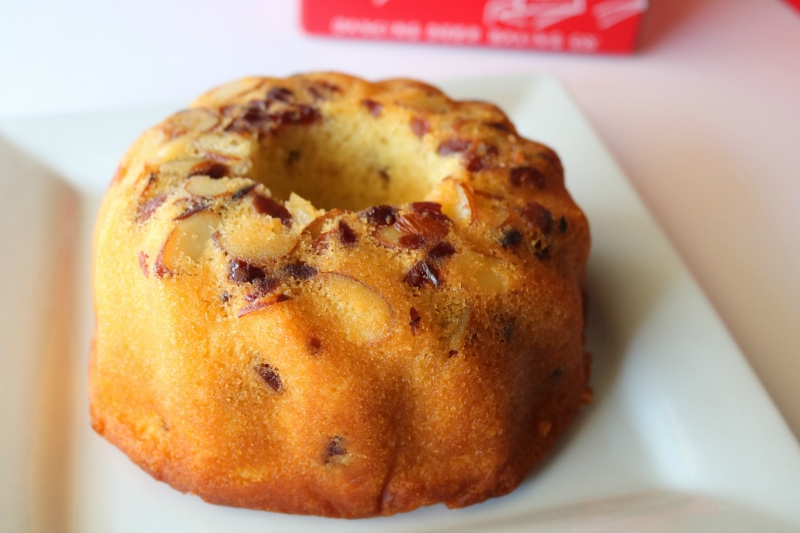 and its signature Molasses Clove cookie.
The selection has now grown to include other cookie varieties, brownies, brownie bars and gluten free treats as well.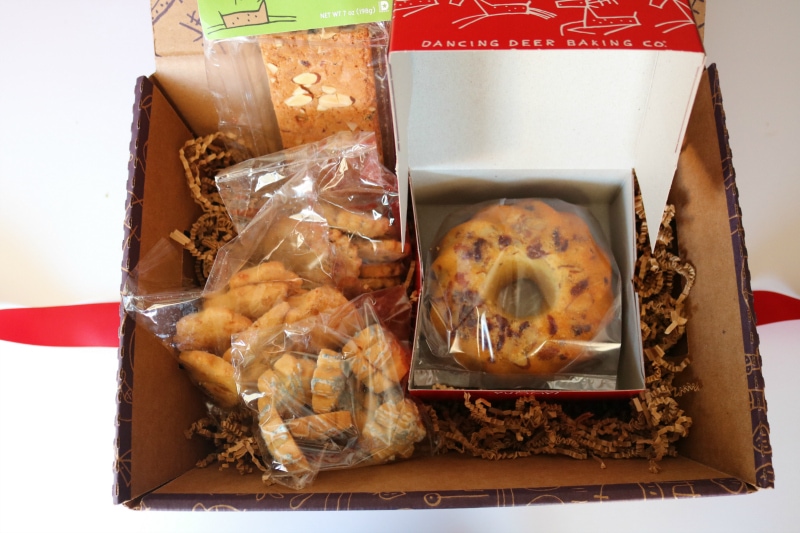 Dancing Deer's baked goods are available in select stores nationwide and for door delivery online.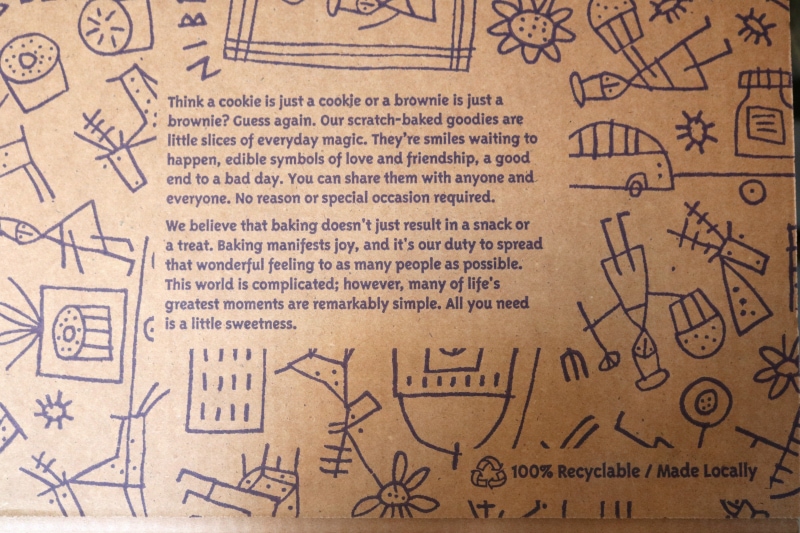 If ordered online make sure these Kosher treats are ordered before the holiday deadlines to have the gift boxes reach in time.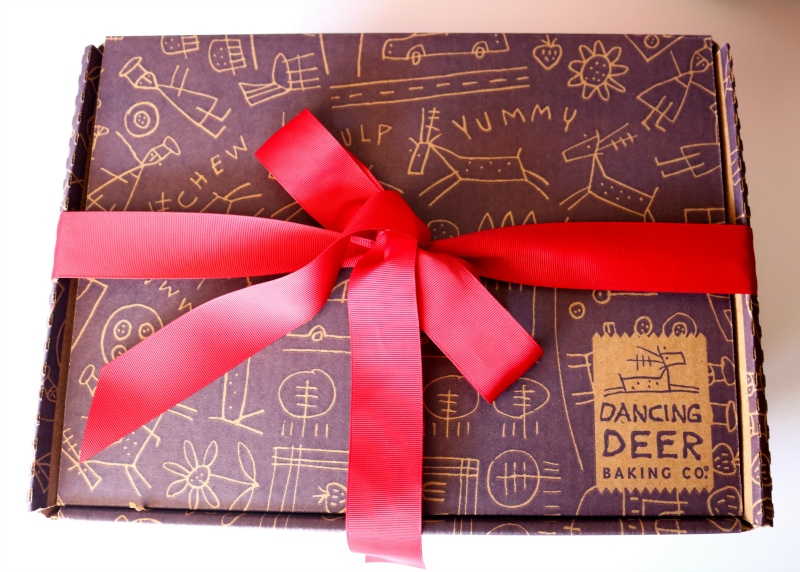 The gift boxes make great gifts for family and friends who stay more than just a few miles away, especially for your college student who can't come home for the holidays.
Need a recommendation? My kids vote the holiday cookie assortment and insist the chocolate stars are the best.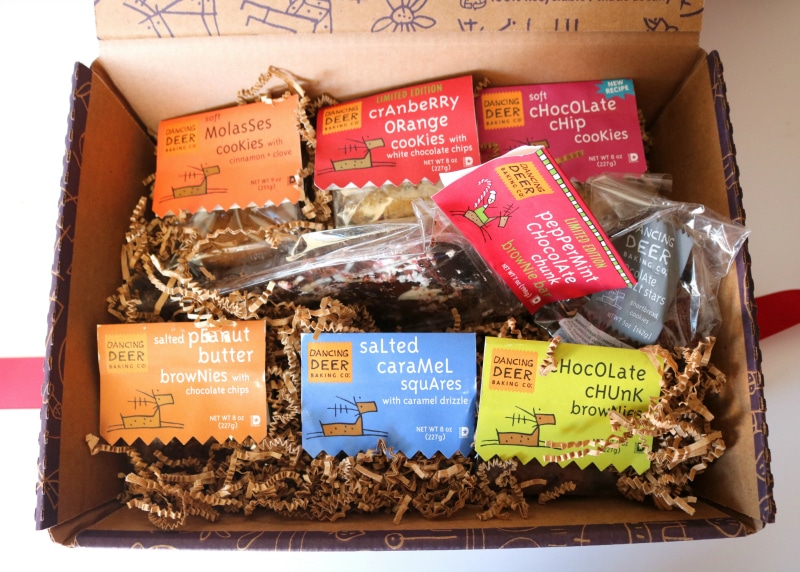 Each gift box comes with a note outlining how long the goodies are its freshest.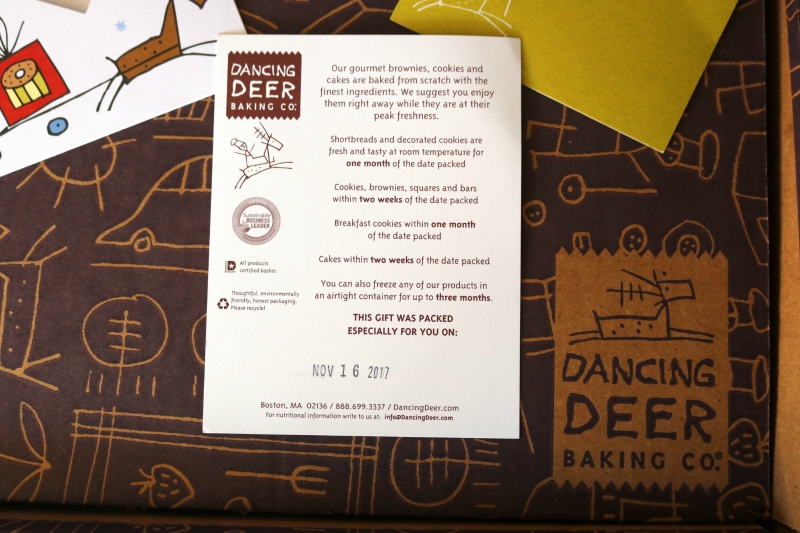 Needless to say, you really won't have these treats lying around for very long.
Even though we cut our brownies into quarters (as a whole square would have been too rich and gooey to finish in one sitting), we had no problems finishing it all off within a week. It's way too hard to stay away from the box when you hear the brownie squares calling out to you each time you walk by!!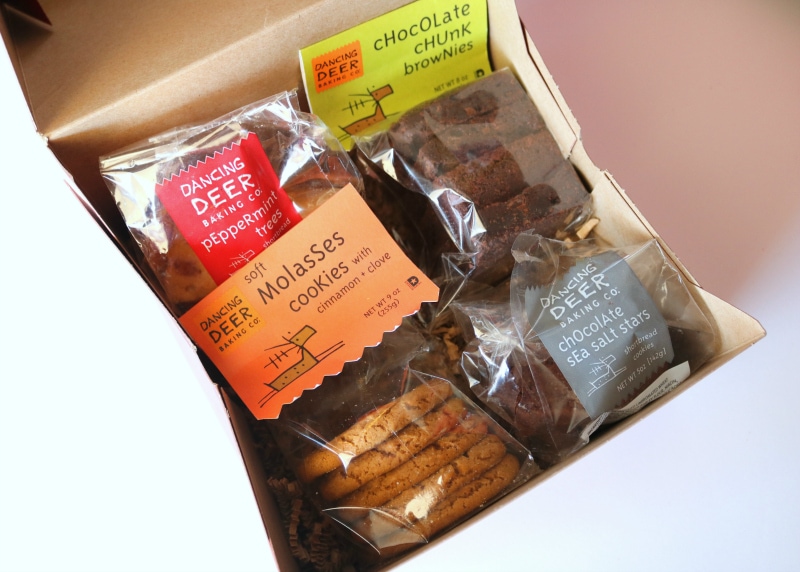 Stay tuned, we'll have one "sweet" giveaway coming up soon!
While you wait, don't feel like you need to hold any restraint. Go ahead and order a gift box…
or better yet, order two to share with a friend or loved one nearby.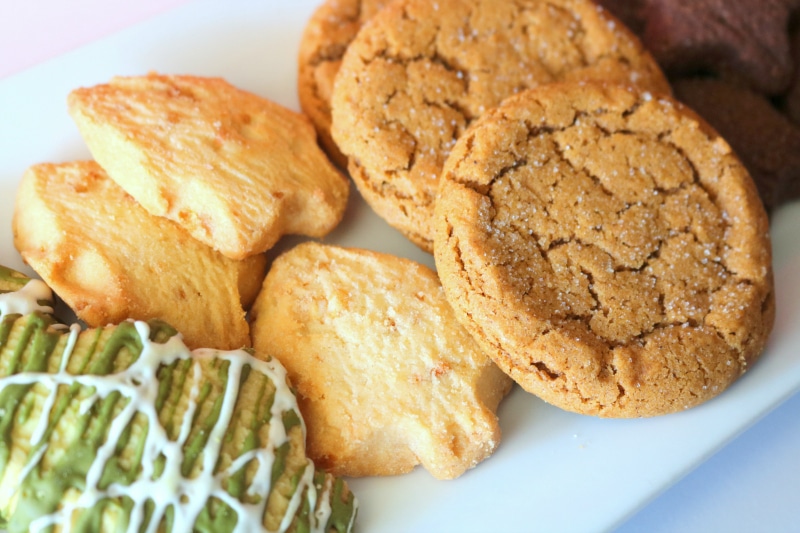 'Tis the season!
I'd love to hear from you. Hop over to chat with me on Facebook and/or Twitter