I'm a huge MercyMe fan with song favorites that include "I Can Only Imagine", "Even If", "All Of Creation", "God With Us".  A year ago, Dottie even chose to hula hoop to their upbeat song "Shake", at her school's annual talent show.
I was naturally excited to learn, a few weeks ago, that MercyMe had partnered with our good ol' family favorite, Cracker Barrel Old Country Store.
Cracker Barrel carries the exclusive MercyMe deluxe "LIFER" album
As part of their Spotlight Music Program, Cracker Barrel highlights 5-7 artists every year and at the end of March, this year, the spotlight fell on the popular, much-loved, Christian artist, MercyMe. As a result, MercyMe's music is now a prominent inclusion in their stores through the exclusive deluxe album, "LIFER".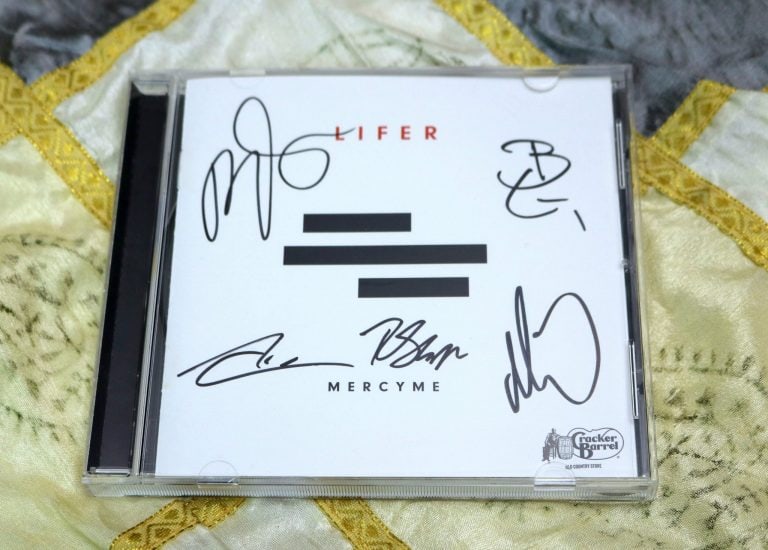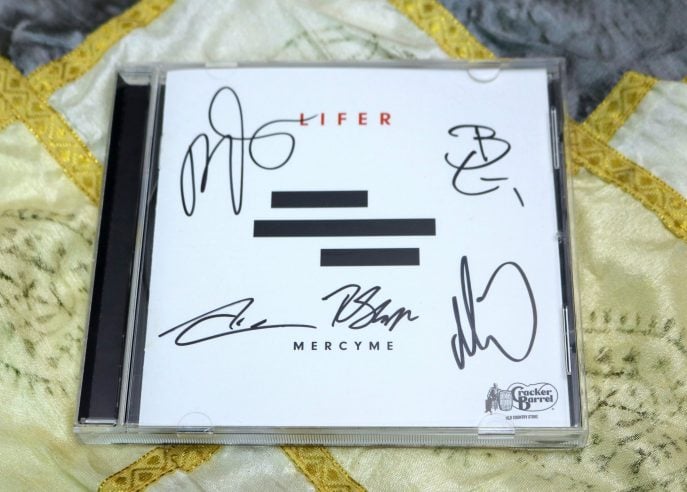 The fan girl in me naturally squealed with excitement when I first pulled the CD out. The team over at Cracker Barrel kindly got the CD autographed before sending it over for review. 
Now "LIFER" albums are available for purchase online, and in Christian stores across the nation, but it's only at Cracker Barrel will you be able to purchase the deluxe version of the album, with three songs, unavailable anywhere else.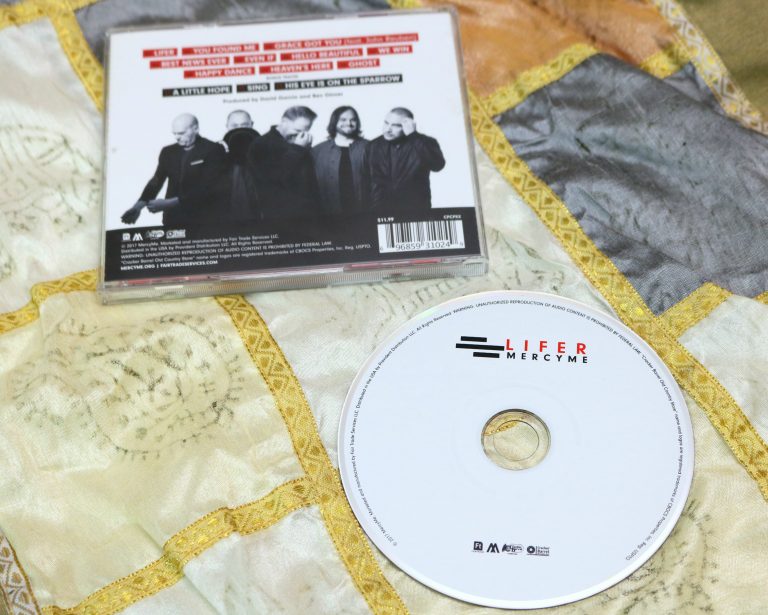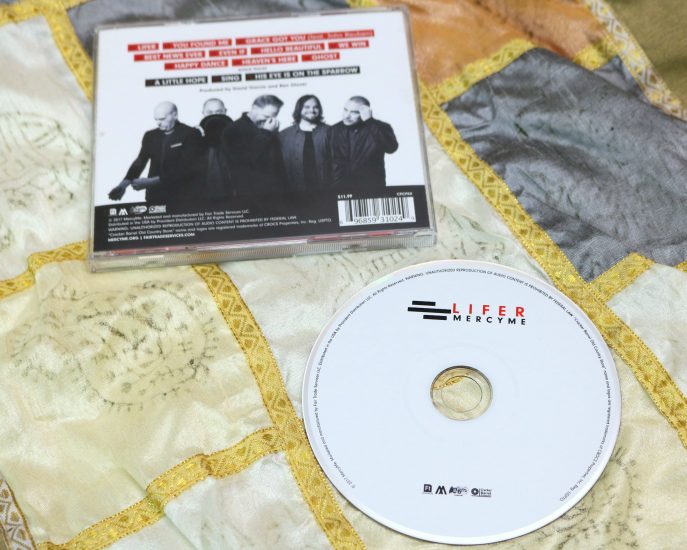 The  album includes the tracks:
Lifer
You Found Me
Grace Got You feat. John Reuben
Best News Ever
Even If
Hello Beautiful
We Win
Happy Dance
Heaven's Here
Ghost
A Little Hope (EXCLUSIVE!)
Sing (EXCLUSIVE!)
His Eye Is On The Sparrow (EXCLUSIVE!)
The album centers around what it means to live your life sold out for Christ, committed in your walk with Him and the hope that comes in that relationship with our Savior. Featuring one of my favorite songs, the album, does not disappoint.
His Eye Is On The Sparrow is an oldie goldie that has always been a song I've loved but I have to say, MercyMe's version may possibly be my favorite of the song.
This weekend, I encourage you to take the family out for a "home away from home" meal at your local Cracker Barrel restaurant and before you step in to dine, don't forget to pick up your exclusive deluxe "LIFER" album. There's nothing that sets the tone to a great day than music that inspires, encourages and uplifts one spirit.
And "LIFER" does just that.
I'd love to hear from you. Hop over to chat with me on Facebook and/or Twitter