My 5 reasons why Corpus Christi makes a fantastic family travel destination (continued)
.
Hop over and read Part 1 of this Post.*.
3. A Water Park with Shorter Lines!
.
I'm not joking! Corpus Christi has a brand new water park that is waiting to be discovered…so yes, Hurricane Alley is the water park you want to take your little ones to because
1. The lines are shorter
2. The water slides aren't as intense
3. Each attraction is close to the other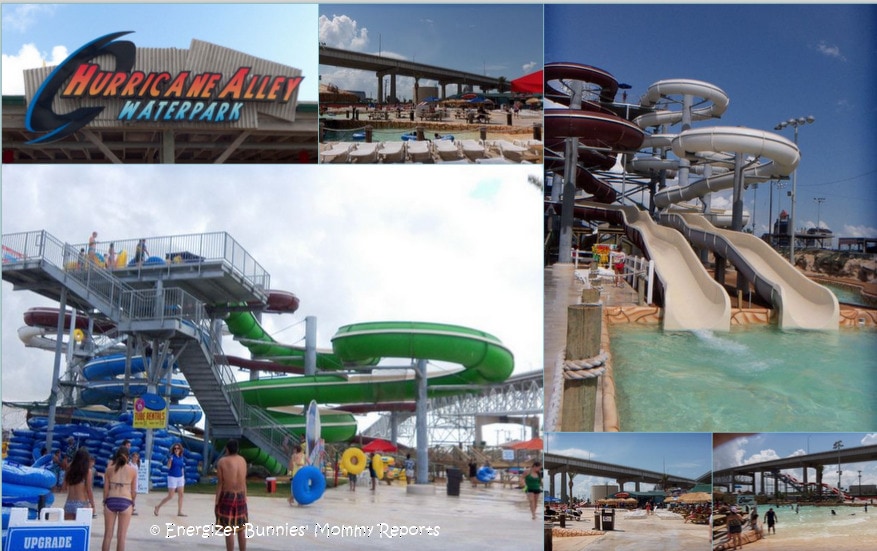 .My kids loved the Kids Cove area the best. The Cove is perfect for the little folk who aren't bold enough to venture into the wave pool or the slides.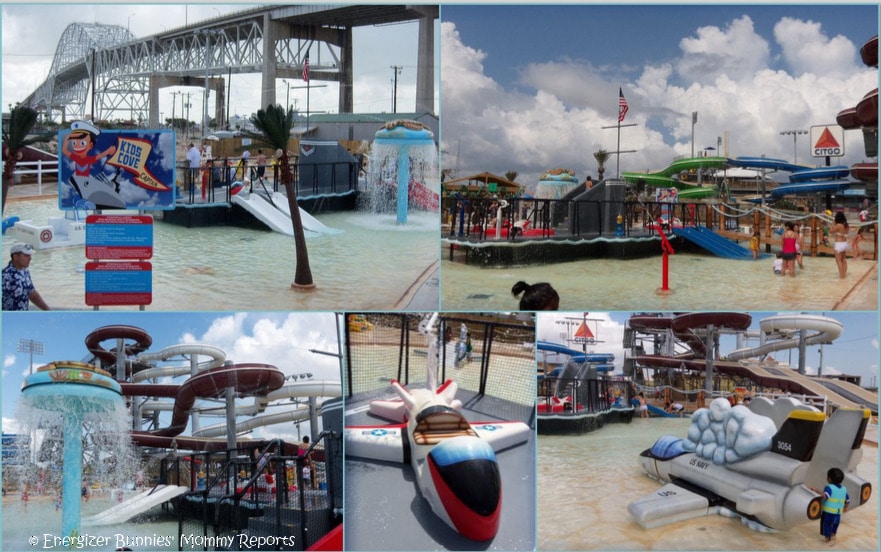 .I, on the other hand, was excited to learn that Hurricane Alley also offers affordable birthday party packages on their deck. (The deck overlooks the Whataburger field. So yes, Water Park fun, a baseball game and cake definitely makes for a memorable party!.
Good to know information nuggets:
The Park offers its visitors free life-vests, a hideaway swim-up beverage bar, pay-for-the-day locker facilities. And a shop that carries every must-need you need for your day out. (swim gear, waterproof cameras, batteries, sunscreen et al!).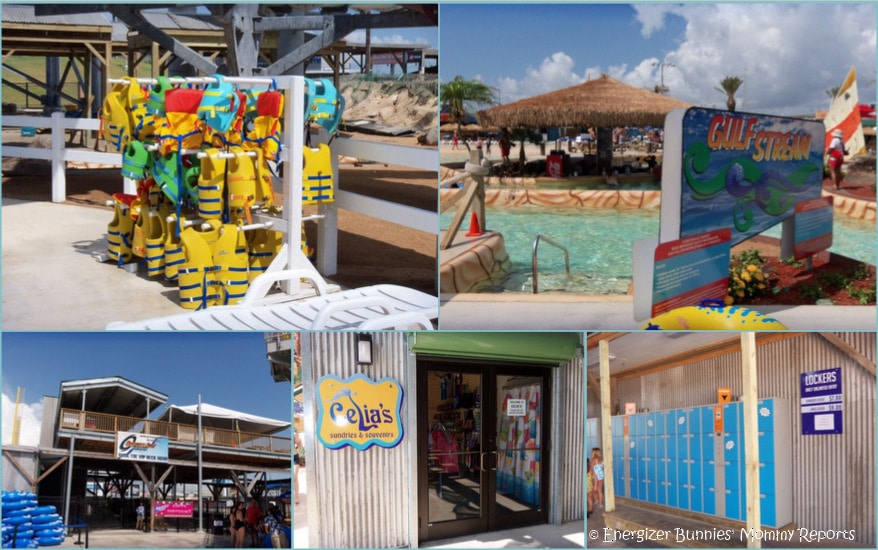 .Unfortunately you do need to rent the floats for your cruise down the Lazy River. (I do hope they change this policy soon, though.).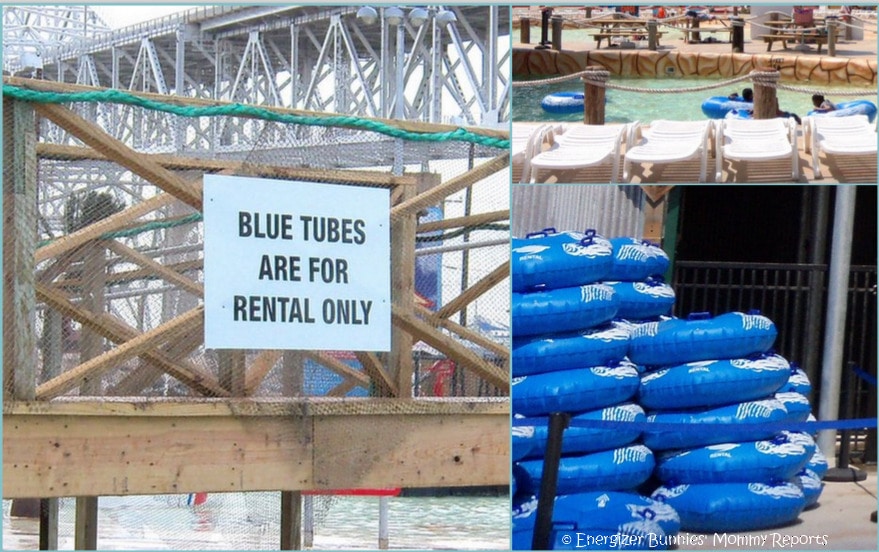 Mommy Tip: Our visit to the Water Park coincided with a few unexpected showers. This left the floor a little slippery if you don't have swim shoes on. I definitely recommend the use of swim shoes also because you do have to walk up quite a few steps to reach the top of the water slides. .
4. Beaches, beaches everywhere!
If you want to visit the beach then Corpus Christi is the place to be.
With over 8 beaches to choose from, visitors can pick from spending a day on the bayside or the gulf side, enjoying the waters from the Gulf of Mexico.
I'm talking sun, sand, and water galore!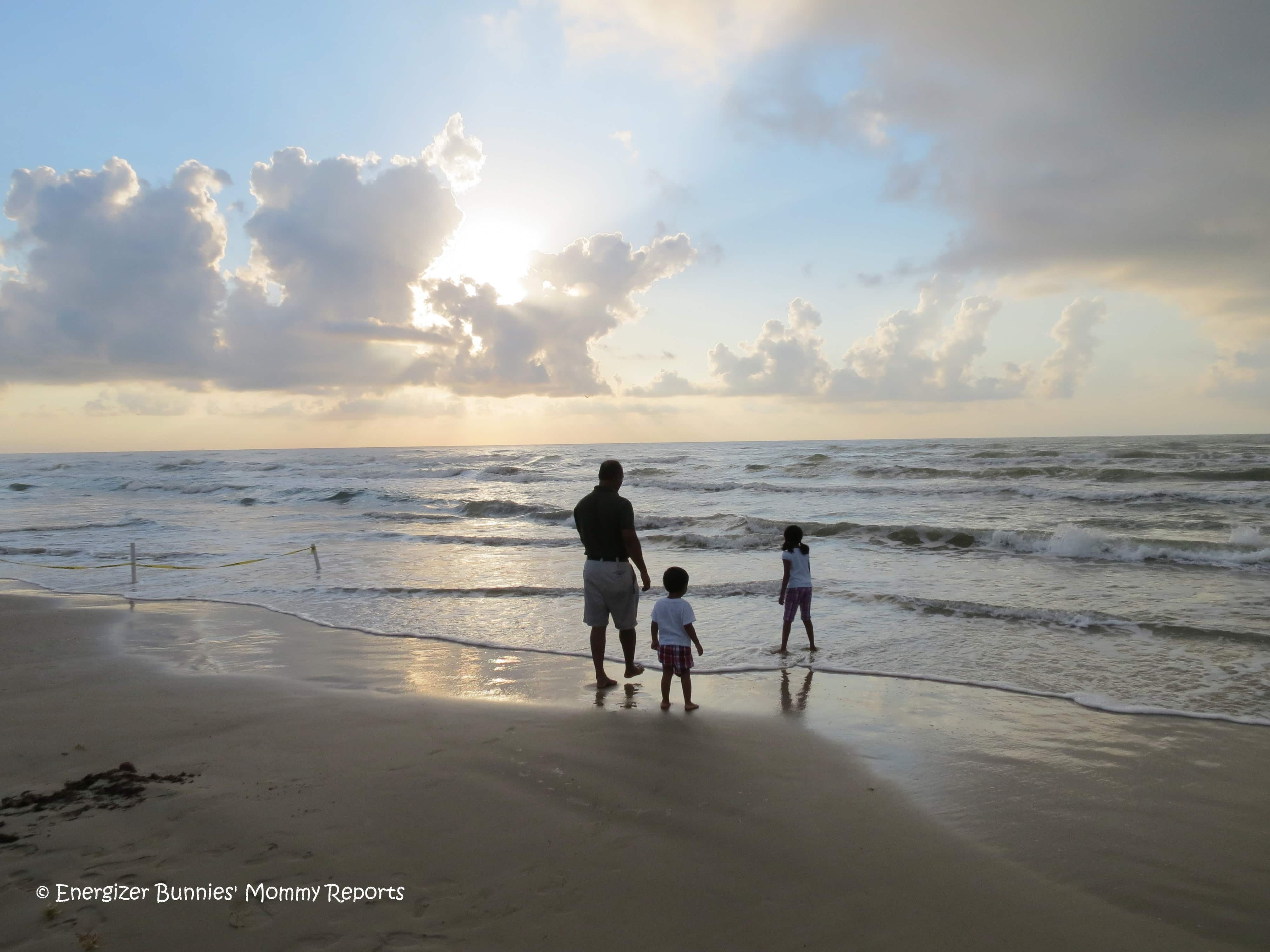 With older kids you can enjoy the variety of rental water sports offered at different beaches. And with younger ones, fun in the sun with sand-castle building, collecting shells and wave chasing.
There's so much fun to be had-fishing, camping, surfing, beach sports, and of course swimming.
Must-visit beaches on your list should include the Padre Island National Seashore (This is not the same as South Padre Island.), McGee Beach and Whitecap.
Mommy Tip : The best time to hit the beach is on a weekend, early in the morning. While most people prefer to snore their mornings away, you and your little ones can enjoy a shoreline to yourselves! .
5. One of a Kind Experiences!
.
Our 2 day weekend to Corpus Christi was filled with more than just a bunch full of tourist-must visits. It was packed with memories, thanks to some amazing one-of-a-kind experiences, we were blessed to enjoy.
Two that stand out the most have to be our Japonica cruise and the Kemps Ridley turtle hatchlings release.
a. Our family jumped on-board the Japonica and ravenously savored an hour-long sunset cruise along the Corpus Christi bay. This was such a fun experience for my little sailors at heart as the Captain offered them the opportunity to steer us into the Bay.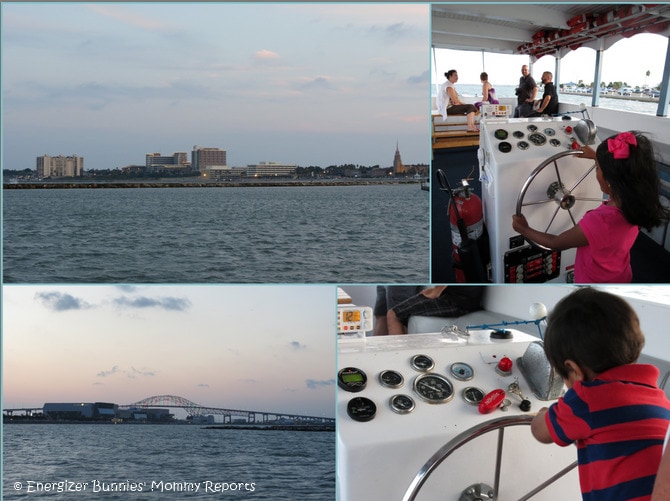 The shoreline at sunset is absolutely gorgeous. Corpus Christi is just as beautiful at night!.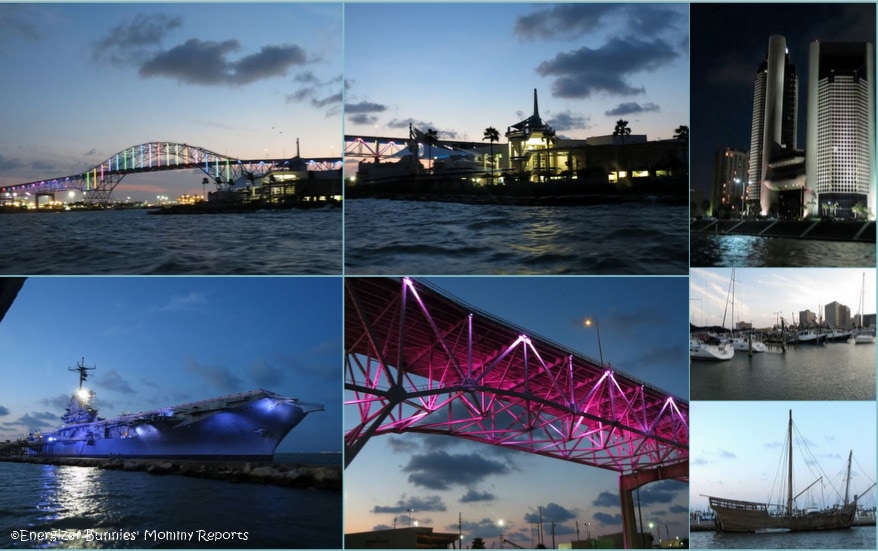 .
And the running commentary by our Captain was educative and hilariously entertaining! The one hour rolled away much faster than we'd wanted it to..
Mommy Tip : If your kids do get sea-sick be warned that the waters do get quite choppy for a while. Also little ones may get a little scared with the bobbing up and down motion in the vessel when hit with rocky waves. So consider how you think they'd fare before you get on a cruise. Once you set off you will have to wait for the cruise to end to get off. One hour can be very long if sea-sickness hits!b.
b. If Corpus Christi is on your family's travel plans over the next few weeks, give the Padre Island National Seashore a call. (Hotline: 361-949-7163)
25 Kemps Ridley turtle hatchlings releases are scheduled through the month of July. This is one event you do not want to miss!.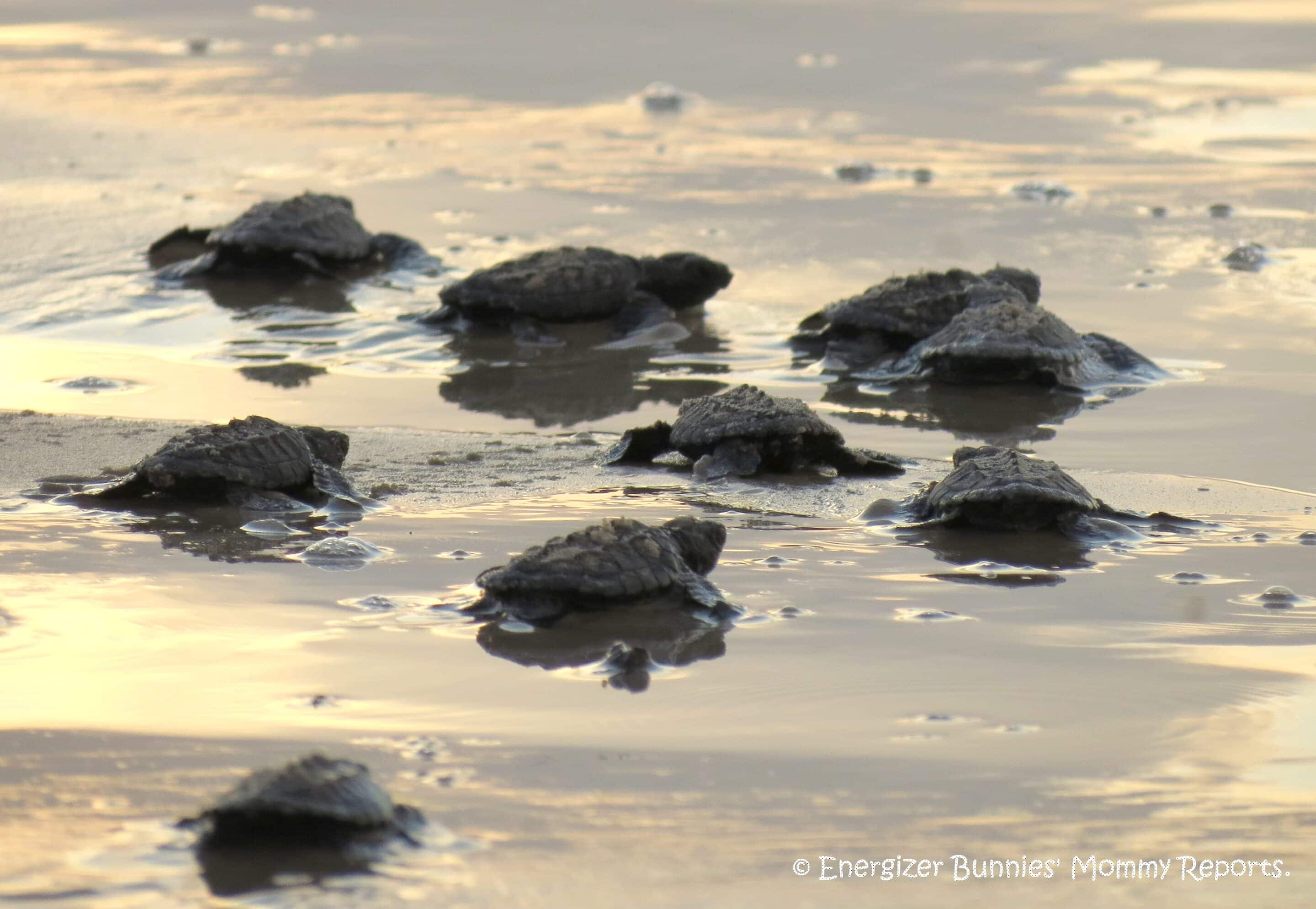 .Read more about why we thought this was Turtle-lly Amazing..
Mommy Tip : Most hatchling releases are conducted early in the morning. It's best to make sure your child eats a snack/drinks a glass of milk to tide over the hour or so patient wait till the last hatchling gets into the sea. The Rangers dissuade food, the use of flash photography, loud noises, white clothing at these releases. So be prepared!.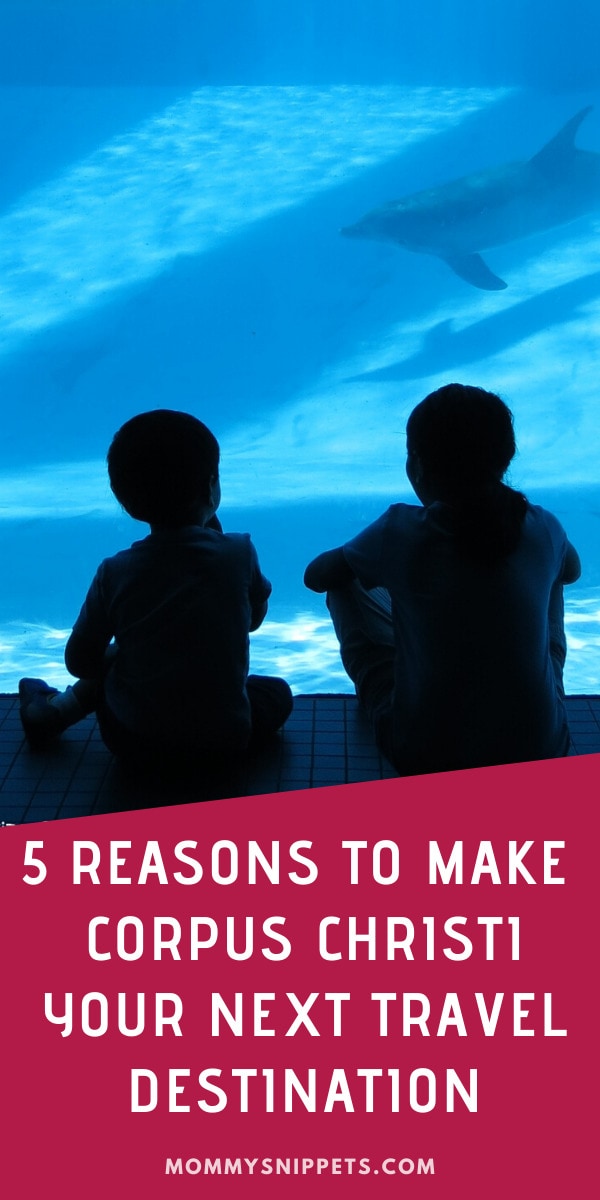 .I know our mini-vacation in Corpus Christi, though short, was one packed with kid-centered moments of fun, laughter, and incredible experiences…
precious investments into our family's vault of priceless memory treasures.
.
** For more information on these Corpus Christi attractions, details on planning your trip to Corpus etc, check out the Visit Corpus Christi site. **
.