The Flight of the Congress Avenue Bridge Bats…A Must Watch in Austin, Texas.
This post contains editorial samples and/or affiliate links to products I recommend. While this adds no additional cost to you, I will earn a small commission on any sales made.
As we planned our recent visit to Austin, my husband insisted we had to take the kids to experience the flight of the Congress Avenue Bridge bats.
Just the thought of even seeing a solitary bat gave me the shivers but the kids were excited and insisted we had to add this to our itinerary. Not wanting to miss out on the possibility of capturing this on camera,, I agreed…with all apprehension.
But I'm glad I chose not to stay back because this was one experience I will never forget!
The Flight of the Congress Avenue Bridge Bats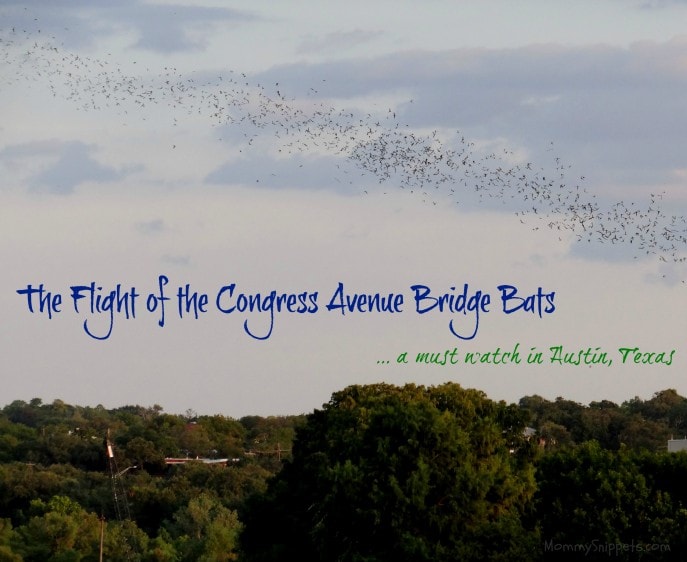 Congress Avenue Bridge in Austin, Texas is home to close to 1.5 million Mexican free-tail bats every March-early November or so. Late evening, around sunset, daily, the winged residents of the bridge take flight to find food. Watching them emerge and take off in groups is a sight you won't want to miss.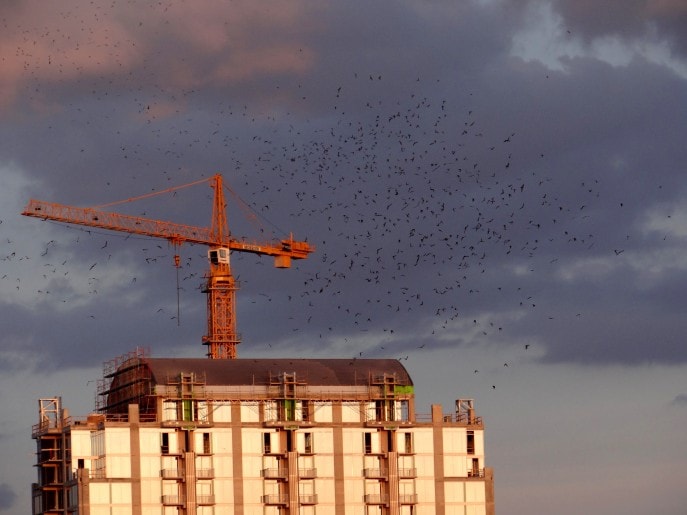 Viewing locations
We chose to view the flight from the bridge. We parked in the Radisson hotel's garage for 2$ an hour (We arrived an hour and a half early, so sat in the Starbucks coffee shop and cooled ourselves off with milkshakes. ) and walked less than a 100 feet out onto the Congress Avenue bridge. Extremely convenient!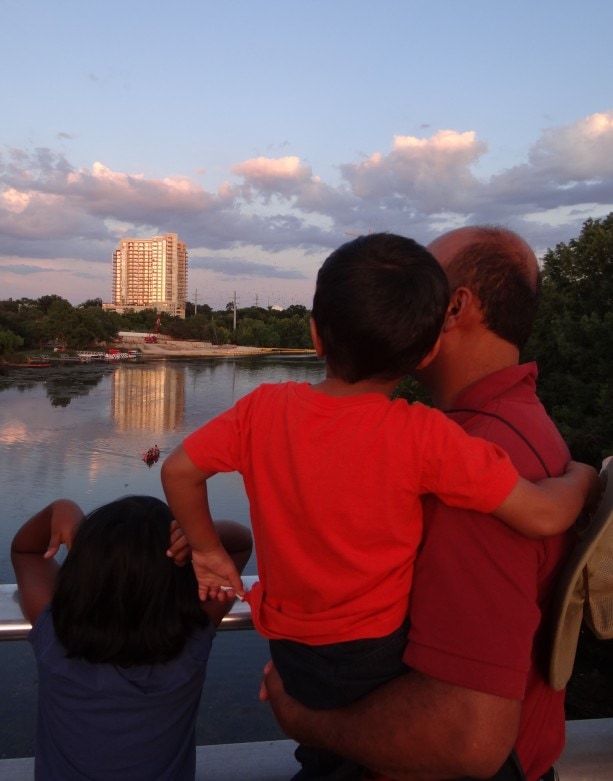 You can also watch the flight from along the Lady Bird Lake shoreline, on one of the Lake Cruises, from the Austin American-Statesman's Bat Observation Center or row out on a kayak!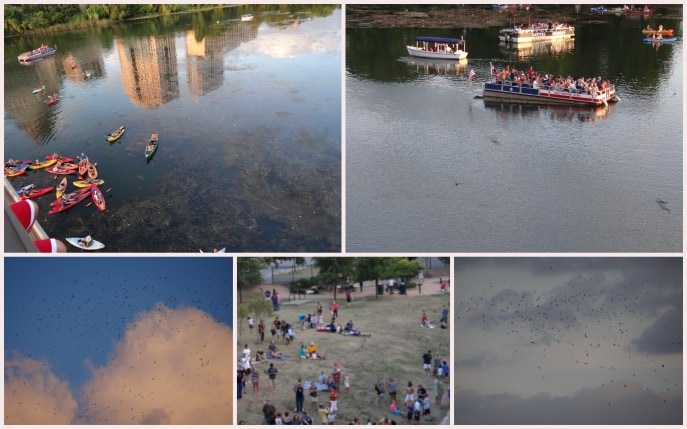 The experience wasn't as creepy as I thought it would be and the strong odor of bats wasn't as over-whelming. I think we were so taken up with the uniqueness of the experience that we chose not to focus on anything else.
And as the bats began to emerge, the sight of the sun setting on the horizon, on the other side, was too beautiful not to capture.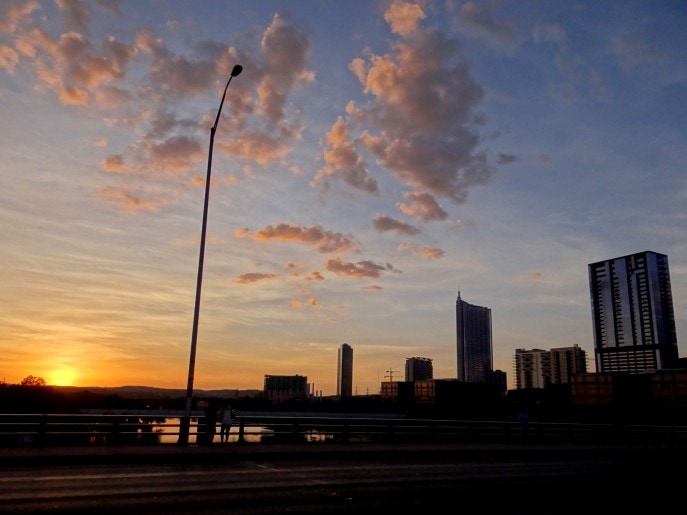 We watched from 8.10 pm for over 35 minutes and even as we walked away from the bridge, the bats hadn't finished emerging from under the bridge.
Would I do this again?
Definitely!
To put it simply, it was a unique experience that had us in awe at how coordinated and synchronized the bats were.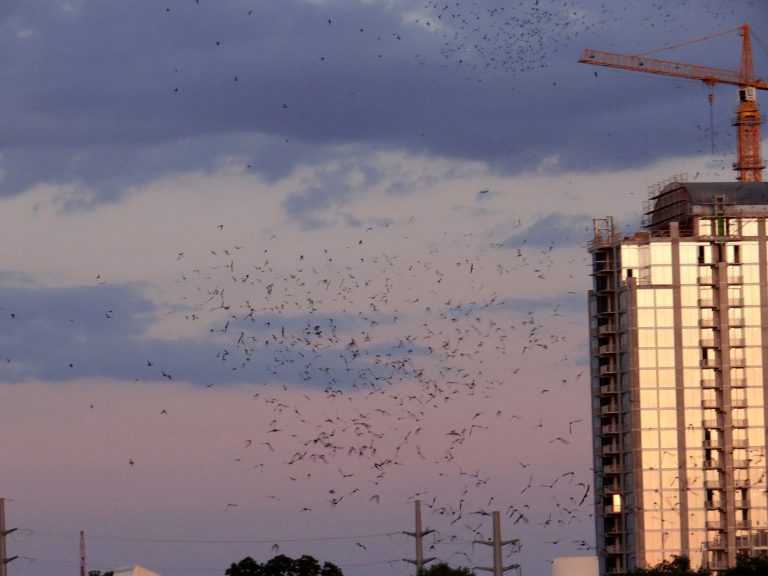 And was a reminder of how beautifully God creates each living creature.
For daily flight timings, call the Bat Conservation Line from Monday-Friday (8.30-4.30 pm CT): 512-327-9721 (extension 16)