When we were offered a complimentary tour of The Christmas Village, I wasn't sure what to expect. What festive fun could 14 acres of gardens and art provide for our family?
After spending over two hours, outdoors, on the grounds, despite it being one of Houston's colder evenings, my family unanimously agrees…
The Christmas Village at Bayou Bend, Houston is not to be missed!
The gardens are beautifully lit up with colorful lights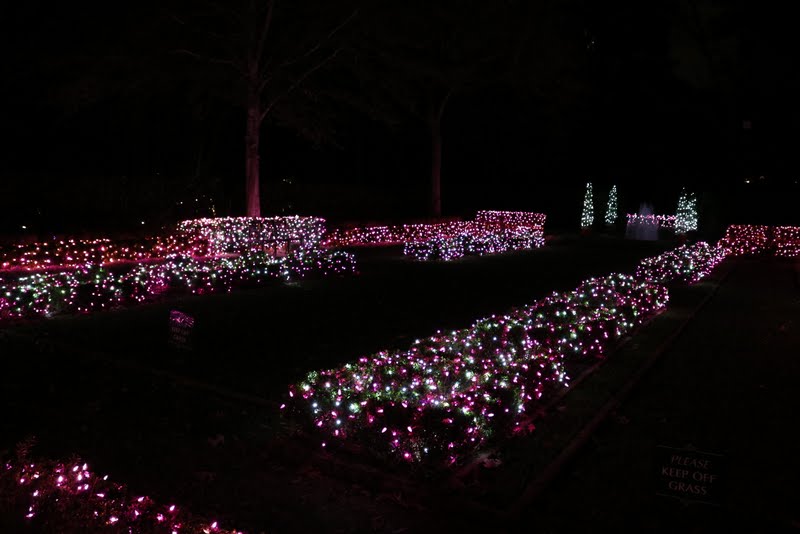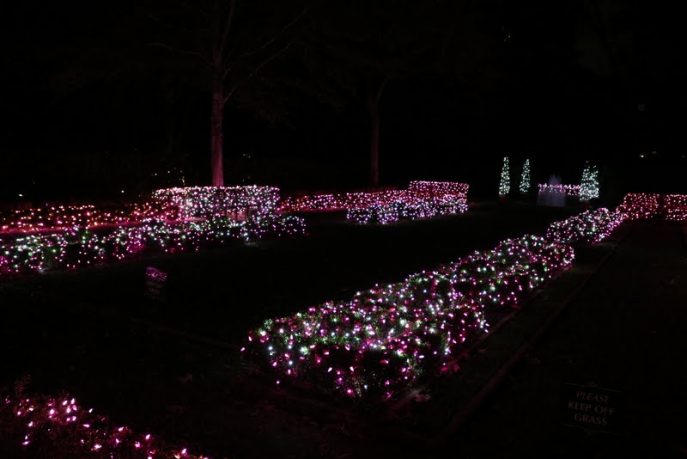 and the Christmas spirit is felt with the melodic strain of carols filling the air, thanks to the MistleTones.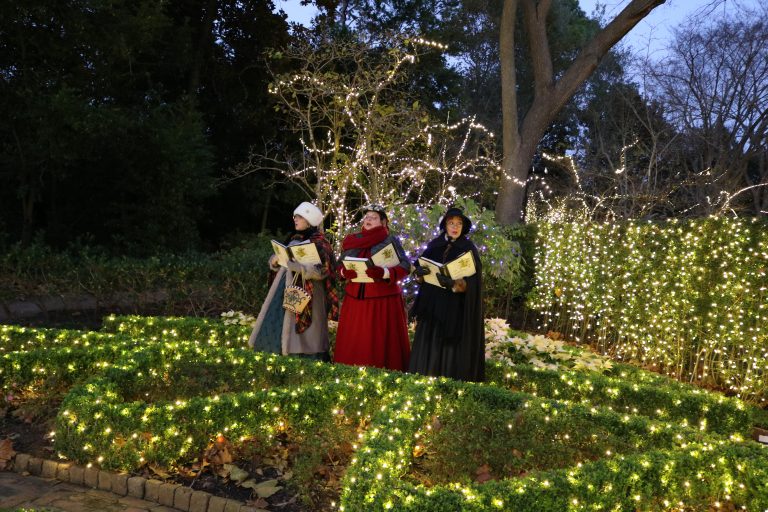 To step out of the cold, we walked into the stained-glass Spiegeltent, aptly guarded by a sweet snow blowing snowman.

The first thing your eyes behold is the towering, decked Christmas tree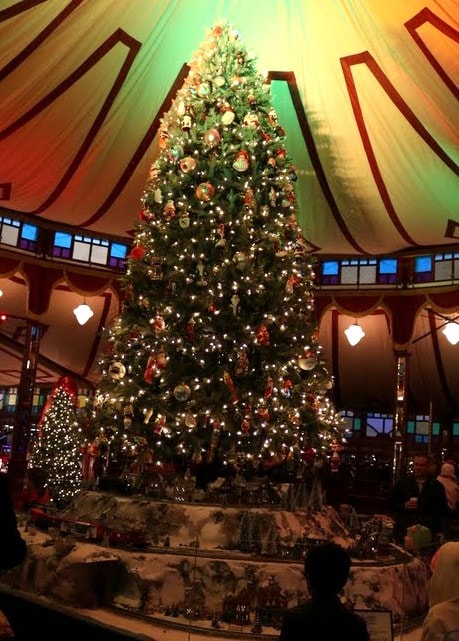 and the intricate model train track at the base.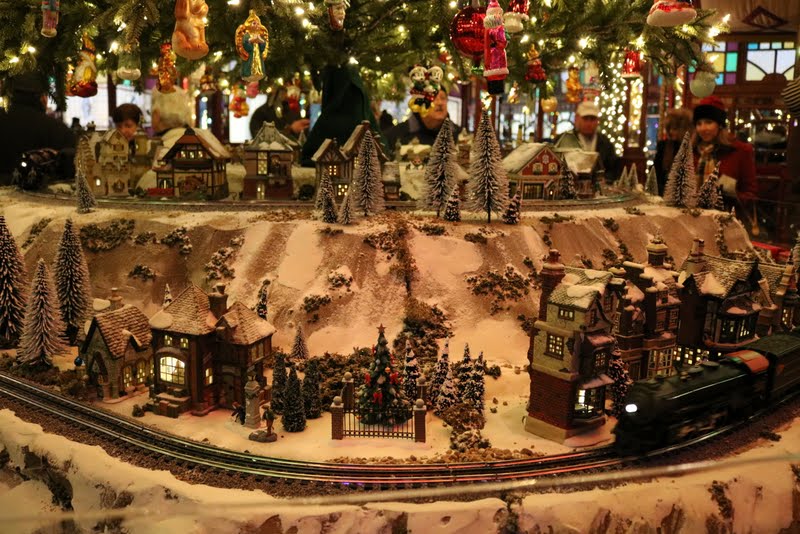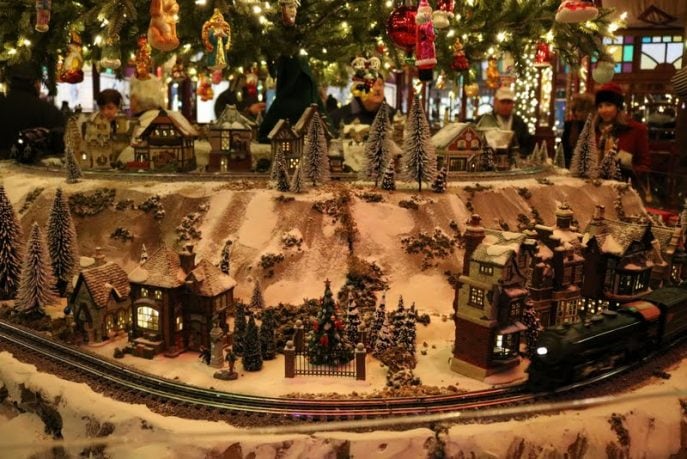 Young visitors will be excited to find a special guest from the North Pole on the platform, so don't forget those cameras.
After visiting with Santa Claus, stop by the merchant booths, on your way out, to find some fun Christmas gifts.
Aren't these sleigh bells just perfect?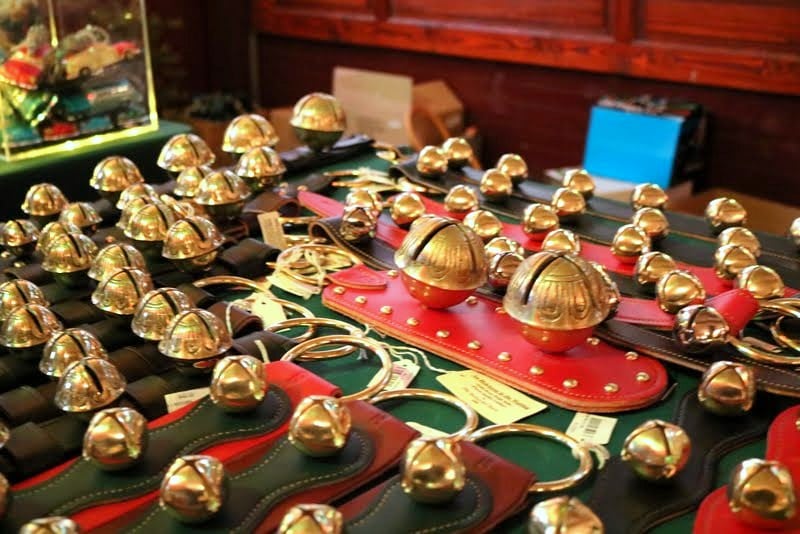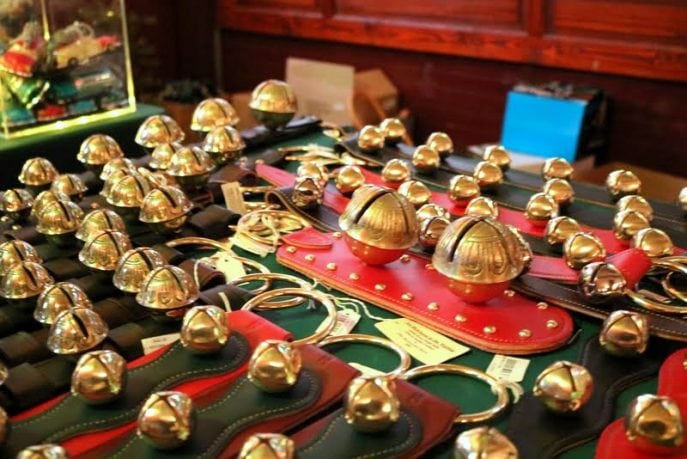 Houston residents and visitors know a white Christmas is not something commonly enjoyed but at the Christmas Village that doesn't mean you can have a snowball fight with the faux snowballs!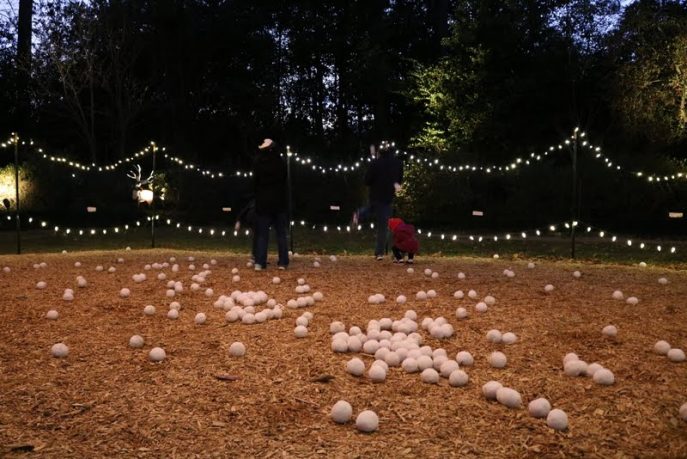 A hop, skip and a jump away from the Snowball Zone, you can get to say hello to two real-life reindeer.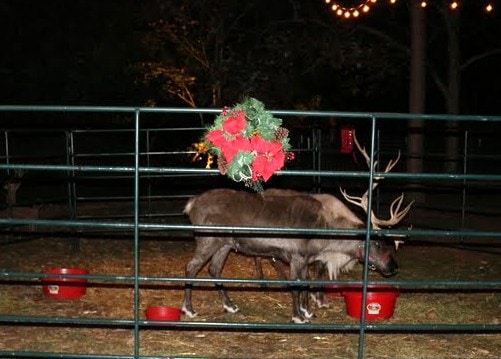 While on the topic of reindeer, don't forget to have the kids pick up a scavenger hunt sheet at the entrance, to mark off all Santa's runaway reindeer (statues), hiding on the grounds, for a fun 'Reindeer Wrangler' sticker.

The highlight of our visit to The Christmas Village was the tour of Ima Hogg's former home.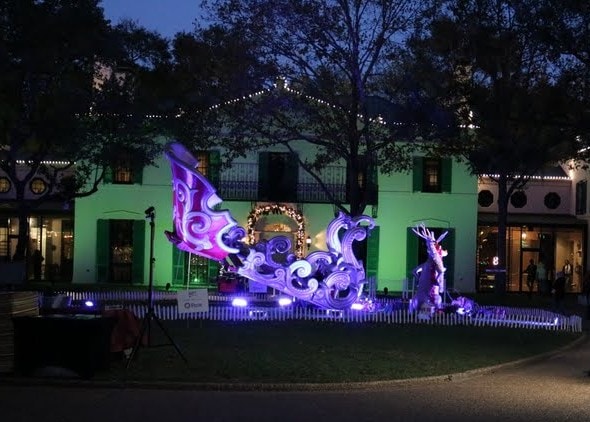 I won't tell you what to expect but I promise you will love every bit of the tour!
The Christmas Village at Bayou Bend Collection and Gardens, 6003 Memorial Drive, Houston, Texas is open all the way till January 1, 2017 and includes all the fun things mentioned above as well as a 3D Santa video projected on the house and a craft table for kids to make ornaments for their Christmas tree.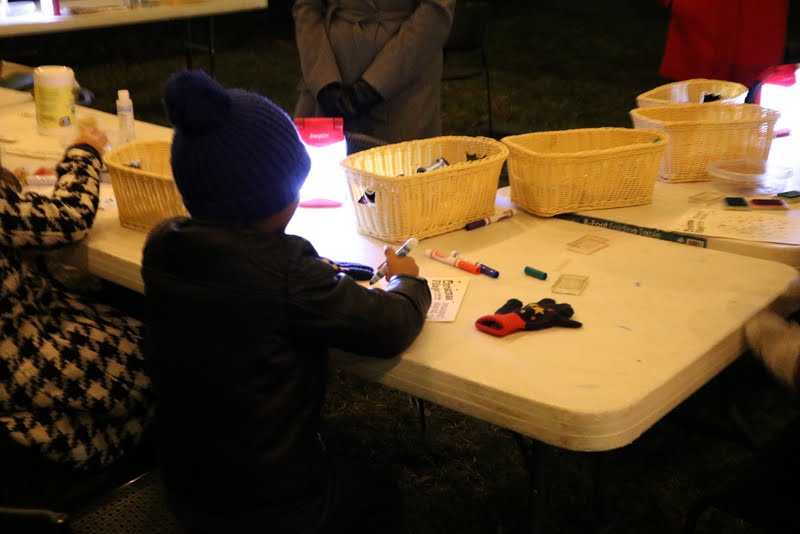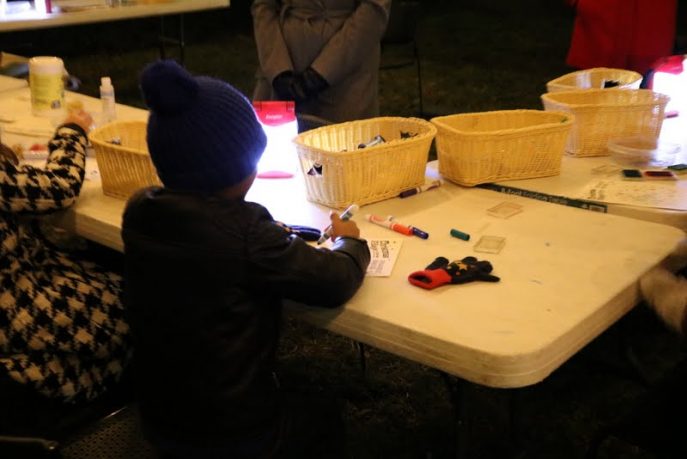 Entrance tickets are priced as below:
Christmas Village at Bayou Bend
• Members: $13 adult (ages 13+), $8 youth (ages 5–12)
• Non-members: $15 adult (ages 13+), $10 youth (ages 5–12)
• Free for ages 4 & younger
Premium Nights (December 10, 16–23, & 30, 2016)
• Members: $16 adult (ages 13+), $10 youth (ages 5–12)
• Non-members: $18 adult (ages 13+), $12 youth (ages 5–12)
• Free for ages 4 & younger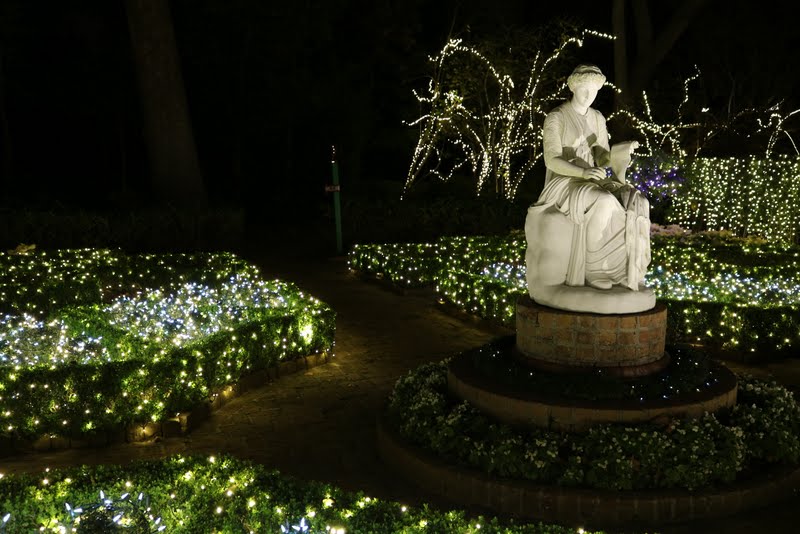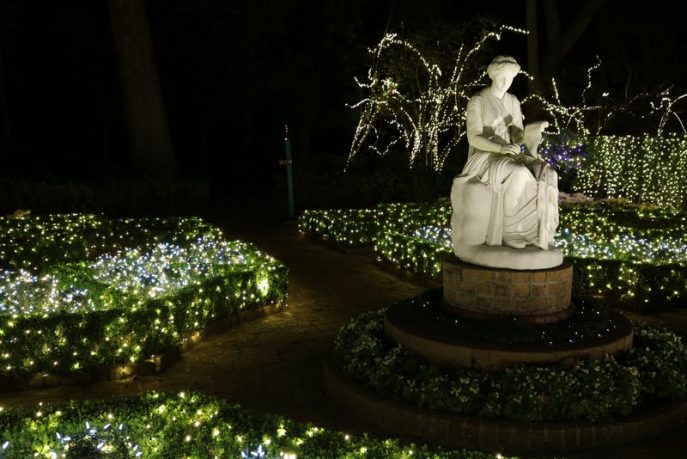 Visit the website for more information.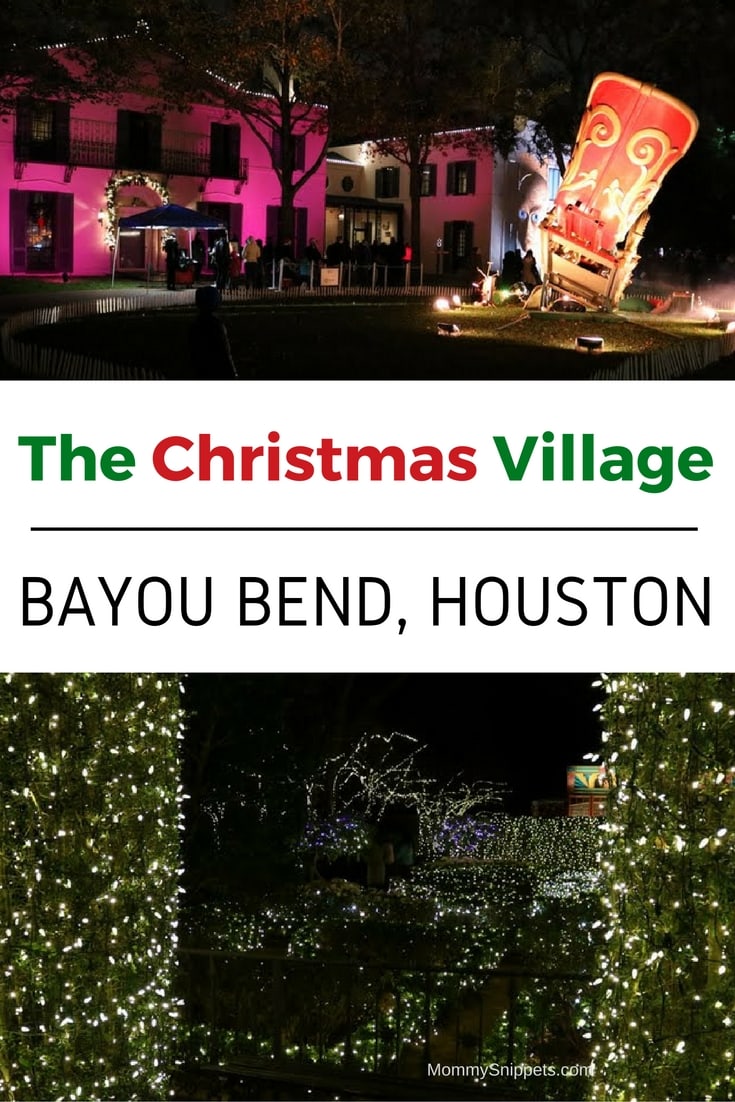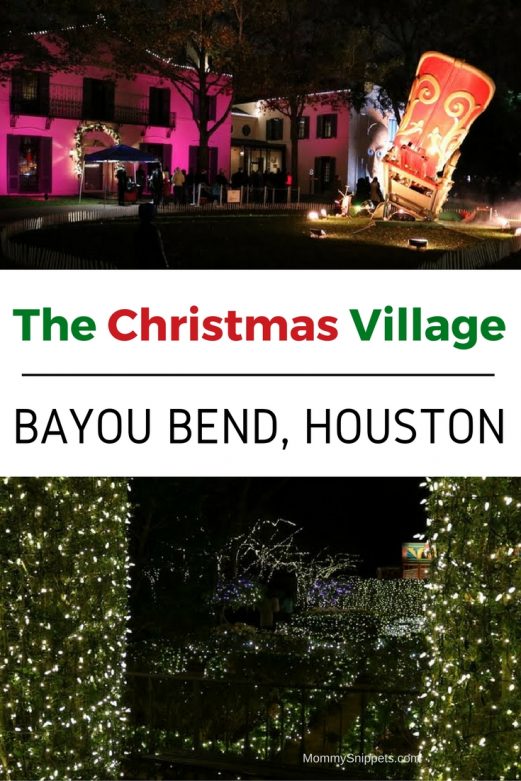 I'd love to hear from you. Hop over to chat with me on Facebook and/or Twitter