Cheddar's makes dining out fit in with your New Year resolutions
This post contains editorial samples and/or affiliate links to products I recommend. While this adds no additional cost to you, I will earn a small commission on any sales made.
We're in month 2 of the new year and the many resolutions you made at the beginning of the year are either beginning to be quite a chore to stick to or they've become history altogether.
If making changes to your diet was one of your resolutions, I want to encourage you to make baby changes in your lifestyle as each day goes by and by the end of the year, you will see you have managed to stick to that one resolution of choosing a healthier way of eating.
 Cheddar's makes dining out fit in with your New Year resolutions
Now the question does pop up, "Does this mean I have to cook all my meals at home and cut eating out completely?" Absolutely not! You can dine out if you choose the right restaurant.
A restaurant like Cheddar's Scratch Kitchen can help make eating healthy actually enjoyable.
The menu has several lighter fare options (under 575 calories) like the Citrus Miso Glazed Salmon served over a bed of ginger rice and a side of steamed, lightly seasoned, broccoli.
Hubs couldn't hold back from digging into that salmon, even for a photograph!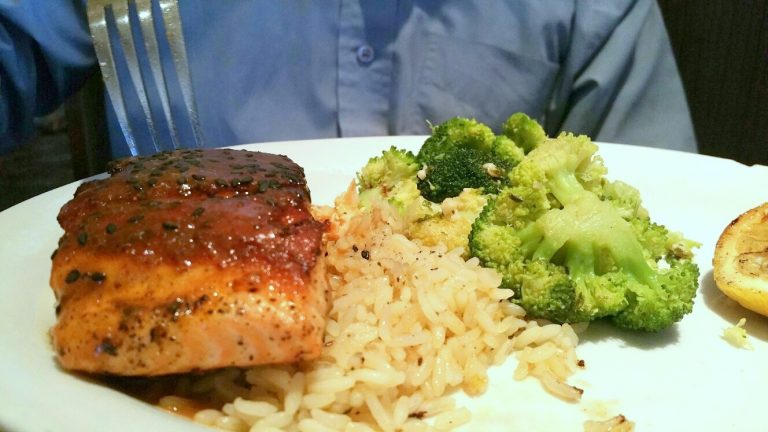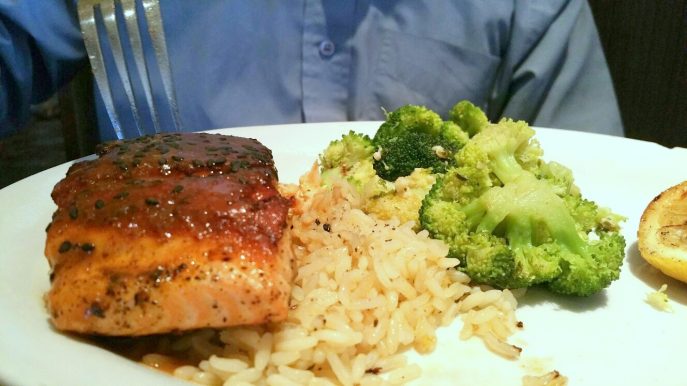 Or if you're feeling particularly ravenous, choose a salad.
I tried the Grilled Chicken Pecan Salad and boy, was that one generous serving!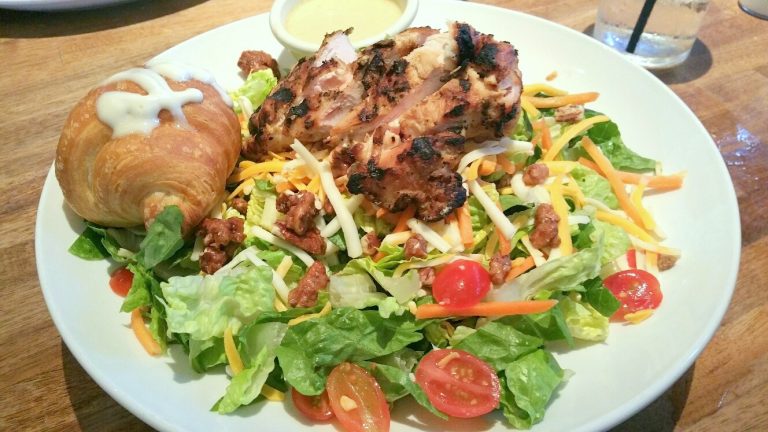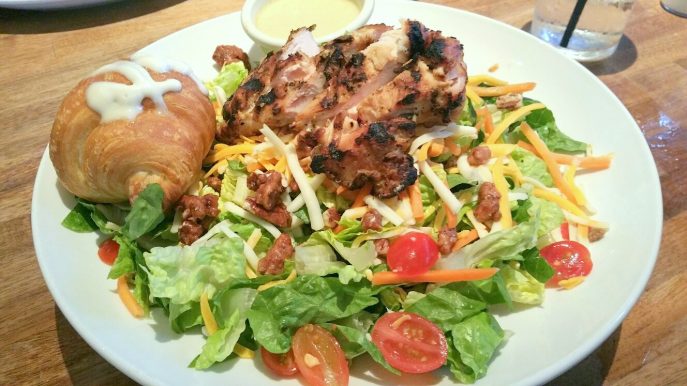 I ended up taking half of it home to finish at dinner!
The salad includes a well seasoned grilled chicken breast atop a mix of fresh greens, carrots, cherry tomatoes, cheddar cheese, jack cheese and those deliciously crisp honey roasted pecans I love. This also comes with a delicious honey buttered croissant, which you could share with whoever has joined you for lunch, if you're really counting those calories.
I chose the honey mustard dressing to go with the salad, on the recommendation of our server. It definitely complemented the salad beautifully.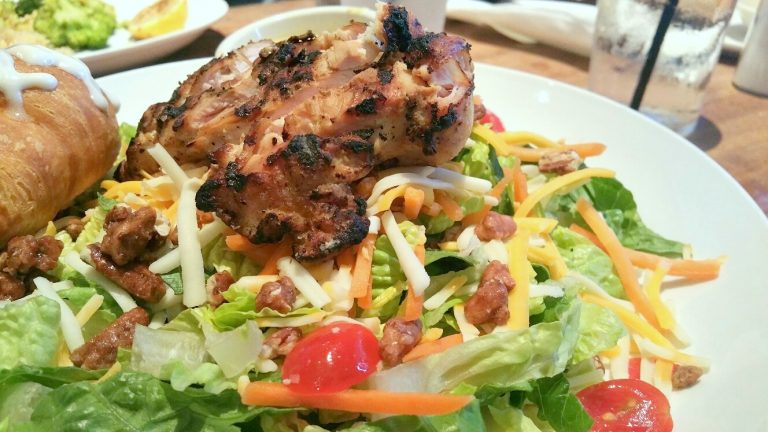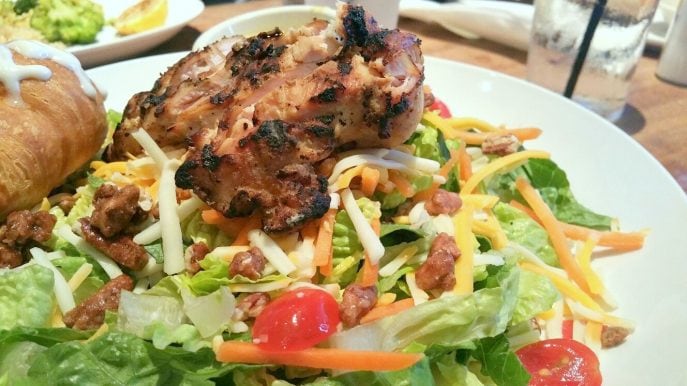 When you're trying to change the way you eat, it's a little harder when kids are involved. Here again, baby steps help. We ordered the grilled chicken over seasoned rice for our youngest and tried throwing in a veggie but she remembered the fries from our last visit. Oh well, baby steps.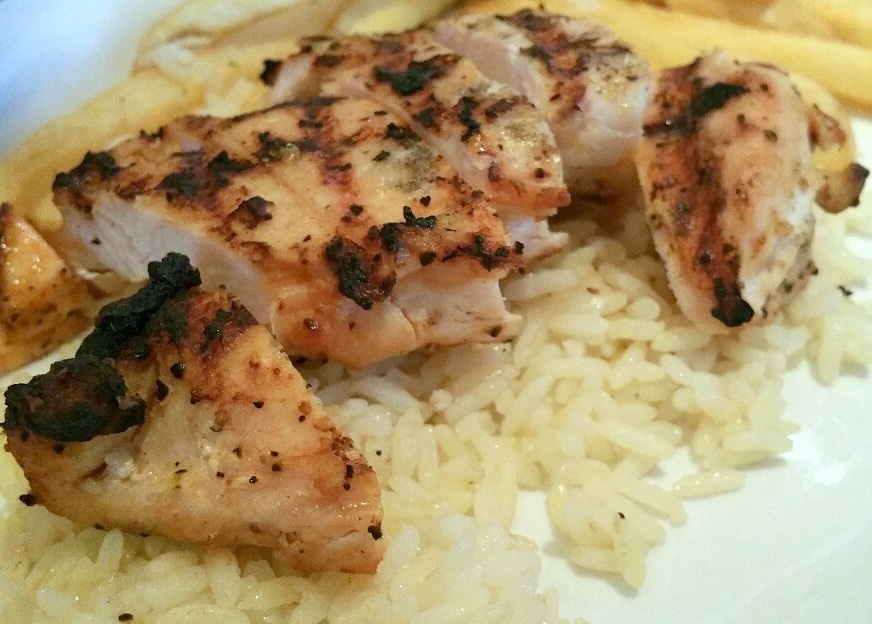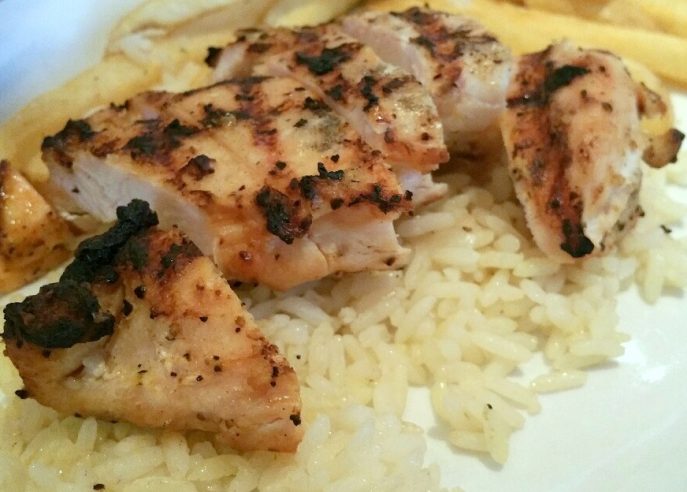 Another tip, while dining out, is to ask for a glass of water instead of a juice or a carbonated drink.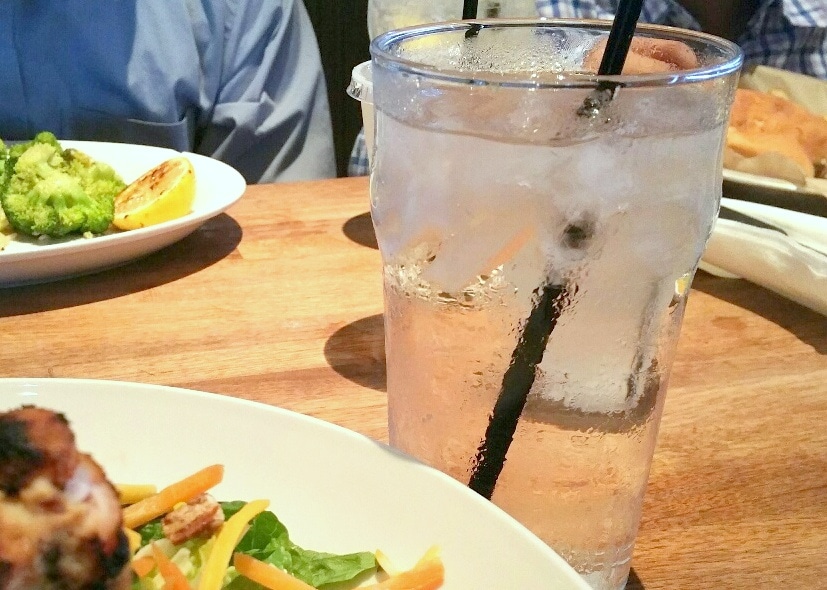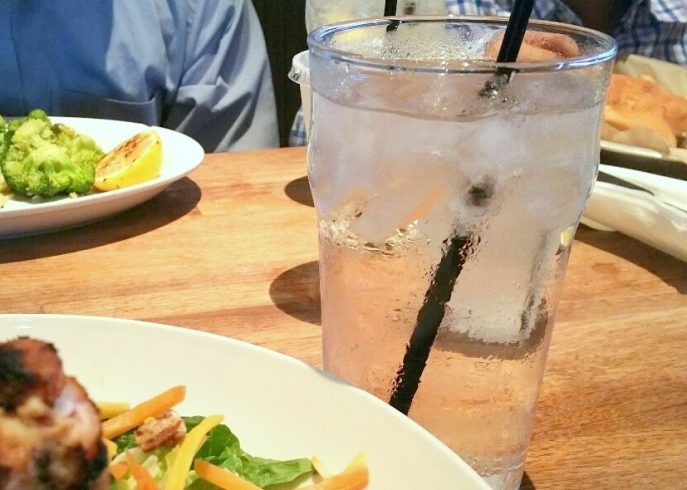 Choosing the right items off the menu can make dining out align with those lifestyle changes this year.
How would you like to win a gift card to Cheddar's to try out their fresh choices?
ENTER FOR A CHANCE TO WIN A $50 CHEDDAR'S GIFT CARD
Woohoo! Use the Giveaway Tools form provided below to be eligible for a chance to win this giveaway
** If you face any problems while entering this giveaway, please get in touch with me ASAP! **