A sweet way to bond with your daughter
This post contains editorial samples and/or affiliate links to products I recommend. While this adds no additional cost to you, I will earn a small commission on any sales made.
"This post is part of a social shopper marketing insight campaign with Pollinate Media Group®, but all my opinions are my own. #pmedia #AddSpirit2Breakfast http://my-disclosur.es/OBsstV"
Everyone who has watched the Netflix show, Spirit Riding Free, will agree that the episodes are packed with adventure and most importantly, life lessons especially when change comes rolling along.
When my oldest started this school year, a lot of changes rolled along starting with a new school and a group of friends. Most of the friends she grew up with in her elementary school years didn't move to the school so missing having them around in this new chapter of her life was hard. I'm sure many of you may have kids going through similar situations.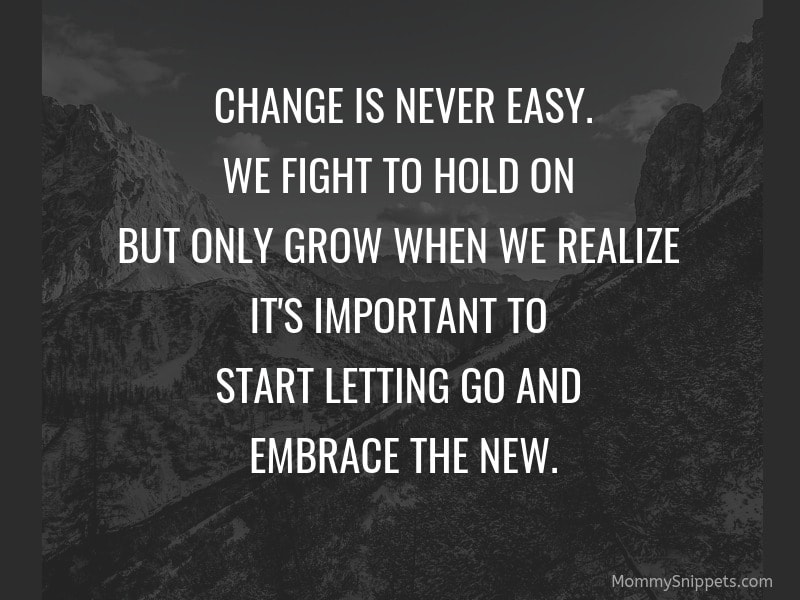 As a mom, it's hard to watch them hurt and while you want to do everything to make their lives all peaches and cream, you know it's good for them to embrace change and grow from the experience.
One way to do that is to find ways to support them in love…and sure, why not over waffles?
A sweet way to bond with your daughter
My kids are foodies and I've learned we bond over fun food experiences around the table. The weekend is always the best, especially during the school year, because it's a relaxed atmosphere and nobody has to wolf down their breakfast, so I used that as an excuse to set up an impromptu waffle pizza making station!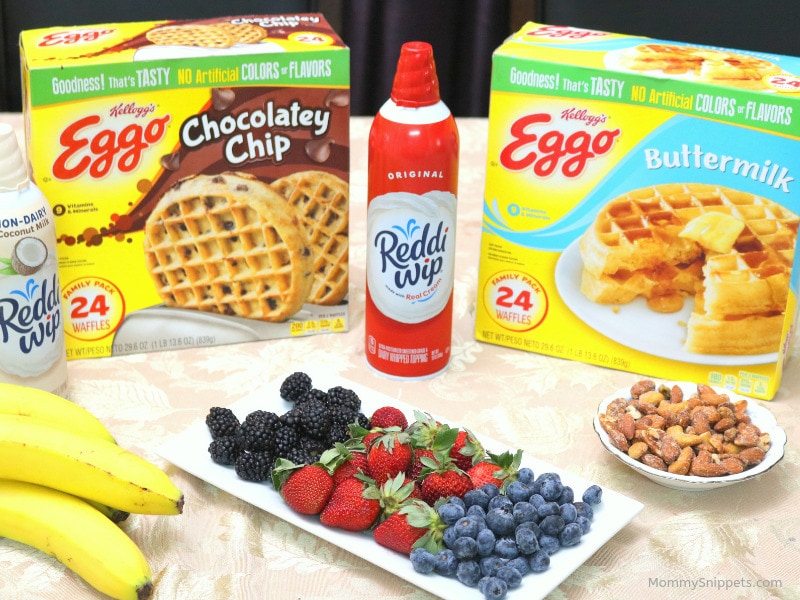 I made a quick trip to Walmart on Saturday morning for all the waffle pizza essentials- the pizza base (Eggo waffles!), the sauce (Reddi-wip) and the toppings (an assortment of berries, bananas and honey roasted nuts) and in a matter of minutes, had the pizza making station set up. (If you haven't tried Eggo waffles, you're missing out! Popping the frozen waffles into a pre-heated oven at 450 degrees, for 5 minutes, is all that's needed to enjoy golden crisp, warm, fluffy, delicious waffles.)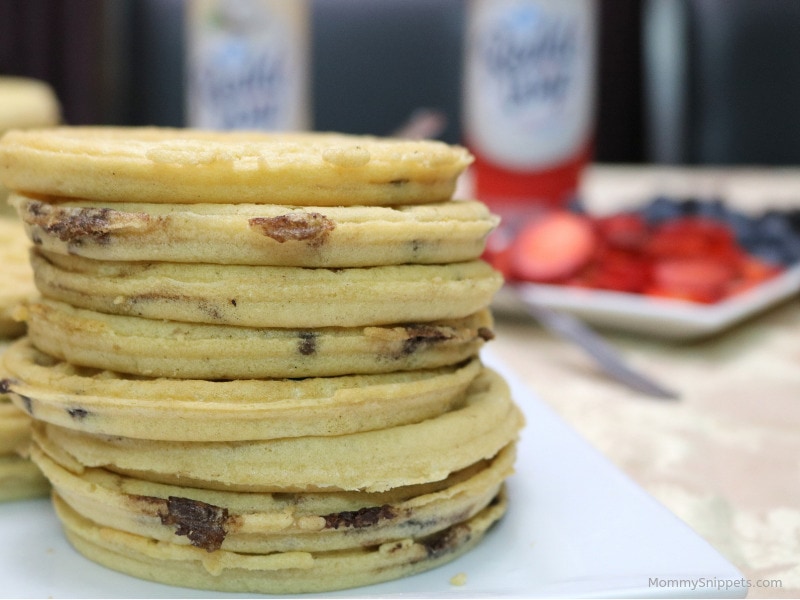 My kids are huge fans of the chocolate chip waffles!
Over breakfast, it was easy to weave in conversation about the Riding Spirit Free episode the girls had just watched.
If you haven't watched Riding Spirit Free with your kids yet, this is a show you all will enjoy. The show centers around a 12 year old girl, Lucky, who relocates from the big city to a small town in Texas. Change is hard and eventually, she makes friends with a most unexpected being…a wild stallion, named Spirit, who teaches her more than just a few life lessons.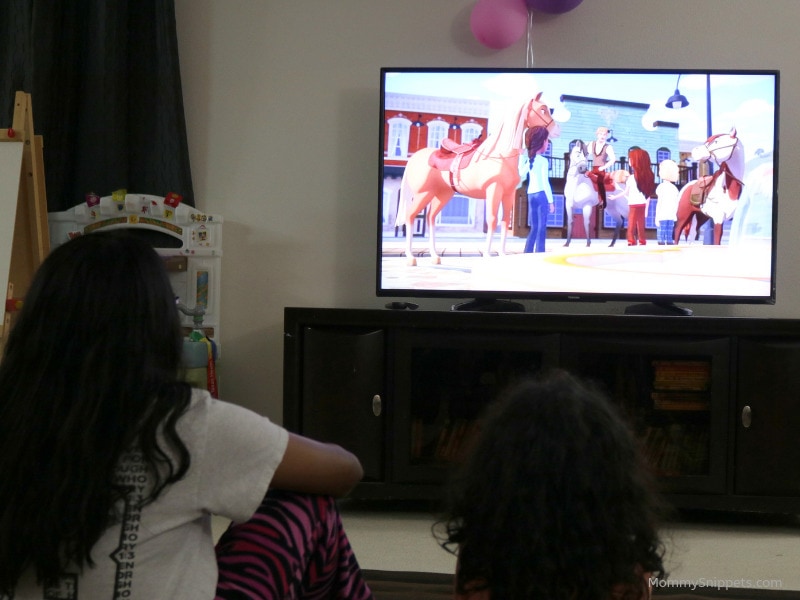 While building waffle pizzas, the girls mmm-ed and aaah-ed as they generously "sauced" their waffle bases with Reddi-wip (my favorite frozen whipped topping where real cream is always a top priority and in non-dairy varieties you won't get anything but high-quality coconut cream)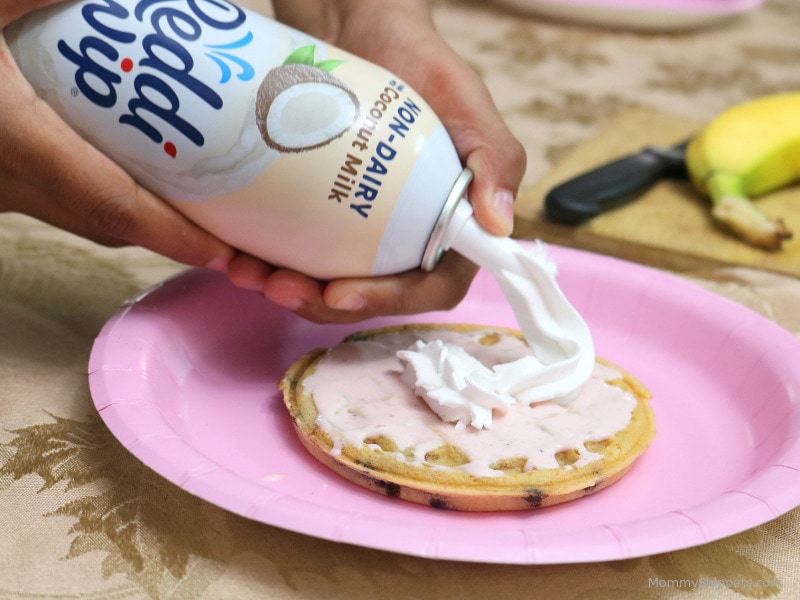 and topped it with slivered berries,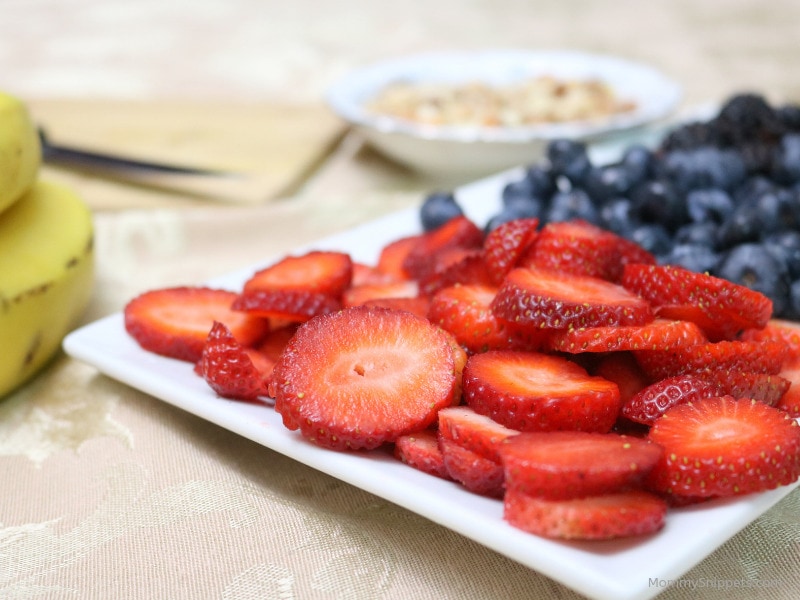 sliced bananas and crushed nuts galore.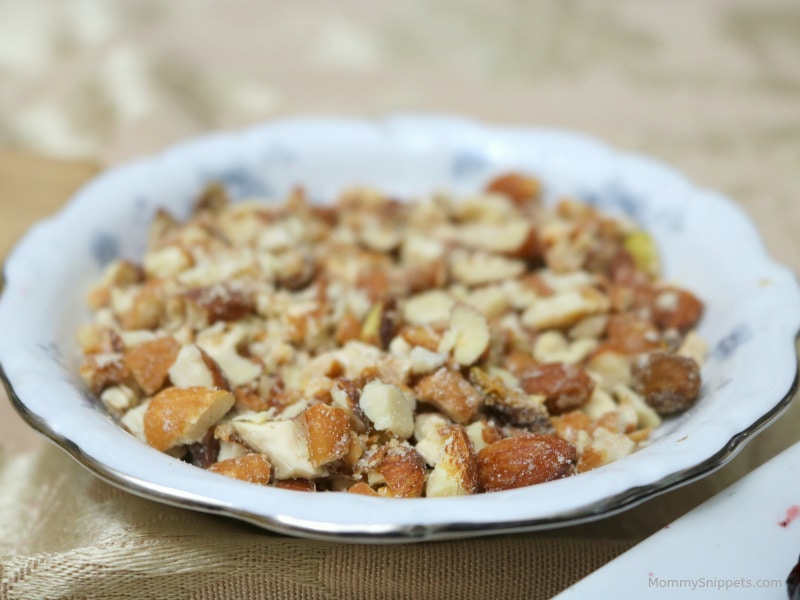 It's amazing how delicious the marriage of all the flavors on that one breakfast waffle fruit pizza is!
The crunch and texture of the nuts, the tangy yet sweet burst of flavor with the berries and the creamy bananas, smothered in Reddi-wip goodness, while atop the warm, crisp, Eggo waffle…
so, so good!!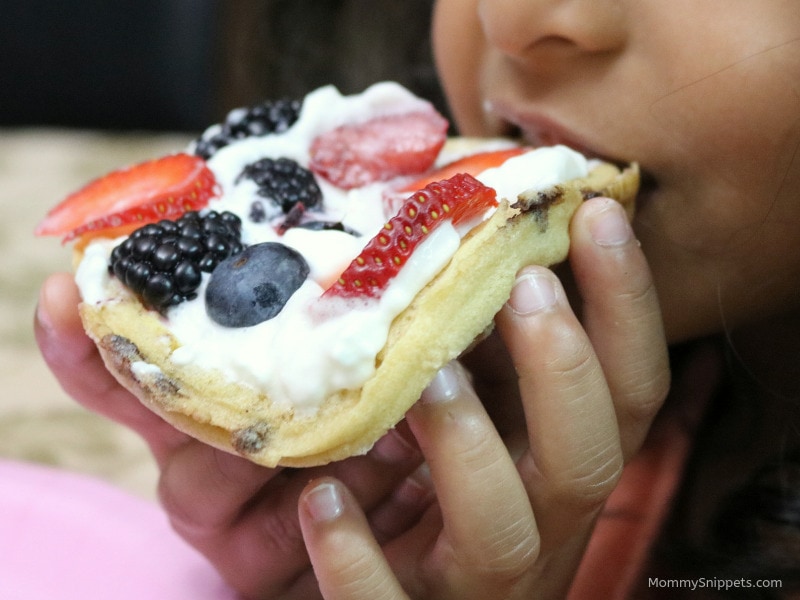 Yes the breakfast waffle fruit pizza was also a great illustration to show my oldest how all the beautiful flavors blend creatively to create a yummy breakfast…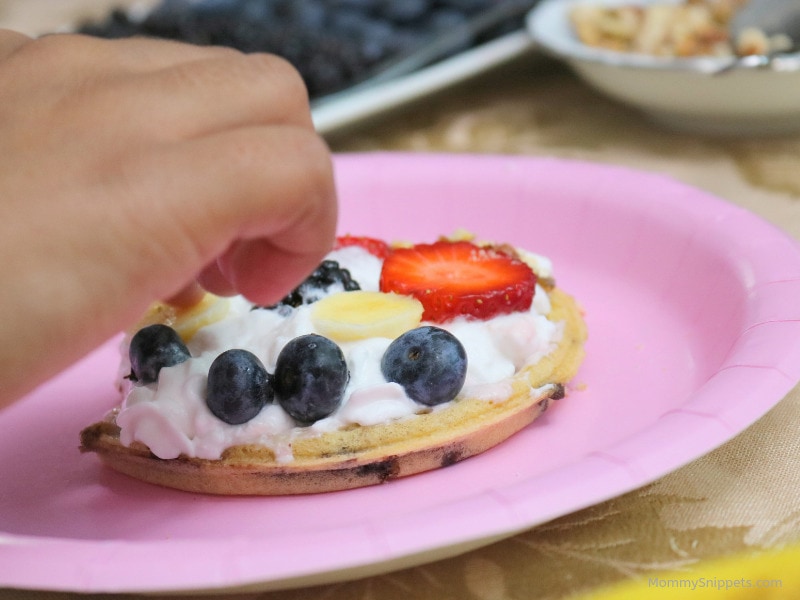 the way different personalities work together to form beautiful friendships like that of Spirit and Lucky.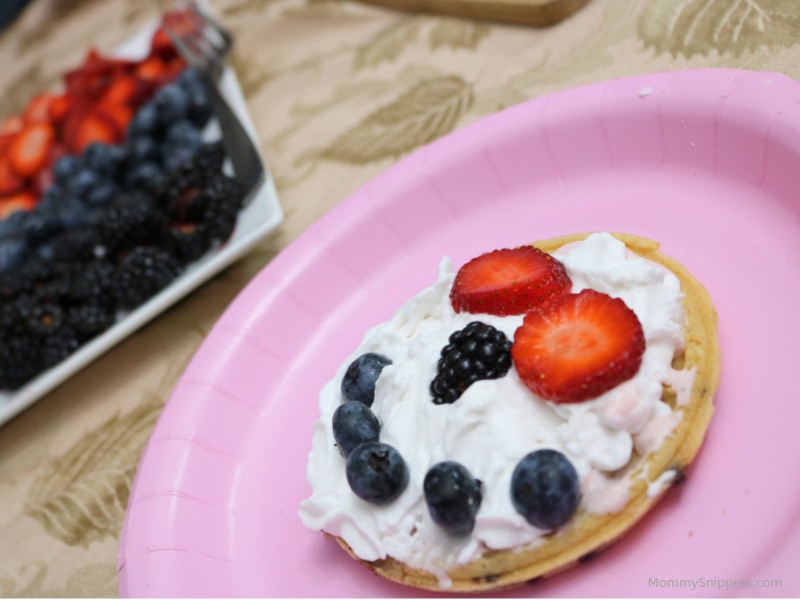 And sure there may be some not-so-easy moments with change but those moments eventually help mold us into better individuals, just like the nuts that add that extra punch to the waffle pizza.
It was a breakfast my girls won't forget for a long time to come and I pray my oldest will always remember the special life lesson shared over our sweet breakfast indulgence.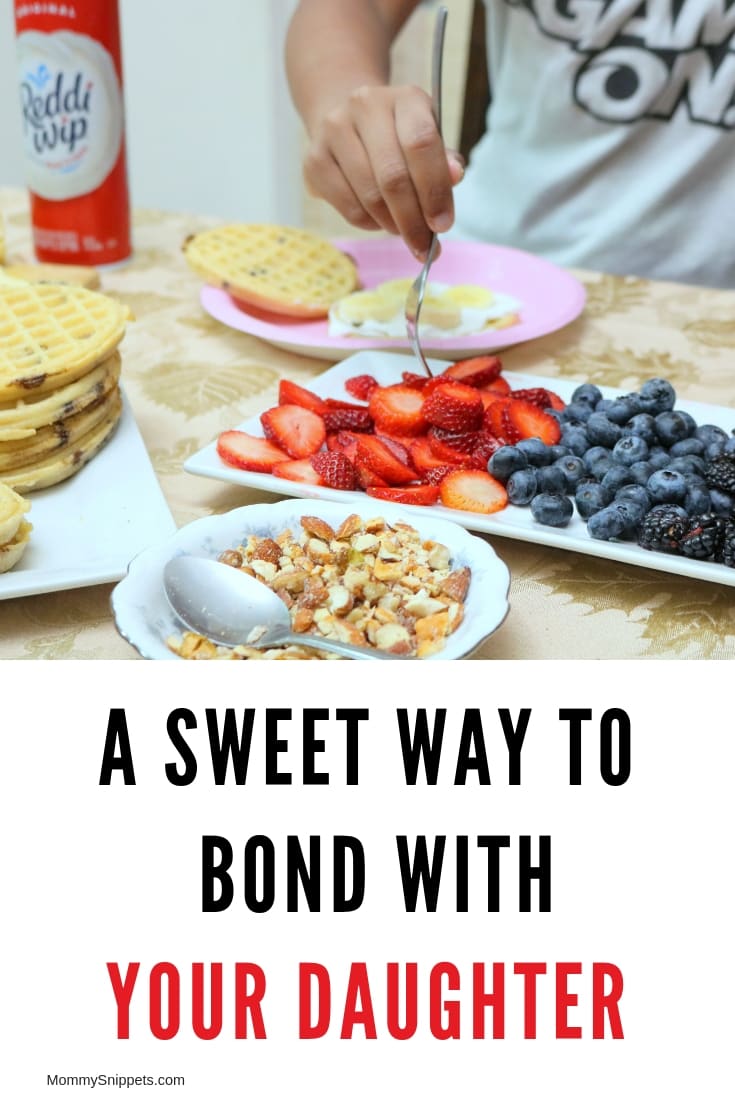 I'd love to hear from you. Hop over to chat with me on Facebook and/or Twitter