This shop has been compensated by Collective Bias, Inc. and its advertiser. All opinions are mine alone. #GreenMountainGoodness #Walmart #MountainsOfGoodness 
Anyone who knows me will tell you how much I enjoy walking through the aisles of my local Walmart, finding the best deals, with their Everyday Low Prices, not just for my family but also families we don't know. (Oh and let's not get started on their sweet clearance deals!) Scouring through looking for those great bargains is anything but quick, so by the end of my shopping-with-a-mission trips, I'm ready to enjoy a hot cup of coffee, at home.
Coffee, mmmm!
Have you tried Green Mountain Coffee Roasters® yet?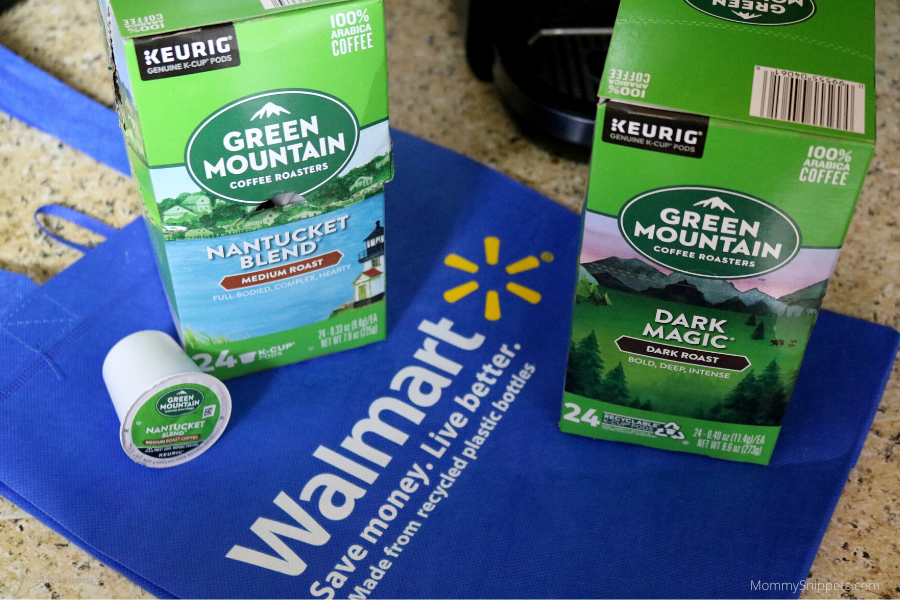 If you're looking for coffee with robust flavor, pop a Green Mountain Dark Magic coffee K-Cup®​ pod into your individual coffee brewer and let that brew do its work.
Now if you're like me and don't need a lot of punch in your coffee, try a steaming cup of Nantucket Blend. Kick off those shoes and relax with a book or a tv show, while savoring this medium roast as is, with lots of milk (the way I like it) or with your favorite creamer.
What I love about enjoying Green Mountain coffee specifically, is that I can feel good knowing I'm supporting a socially responsible brand that cares about spreading goodness throughout the world community.
Goodness just tastes better!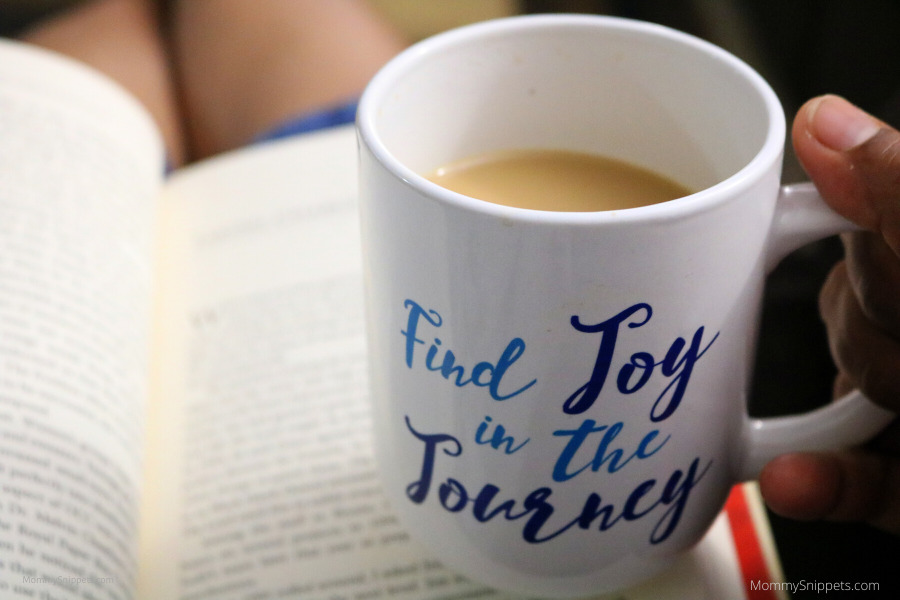 You can find this great environmentally focused, socially responsible brand in the coffee aisle, at your local Walmart. **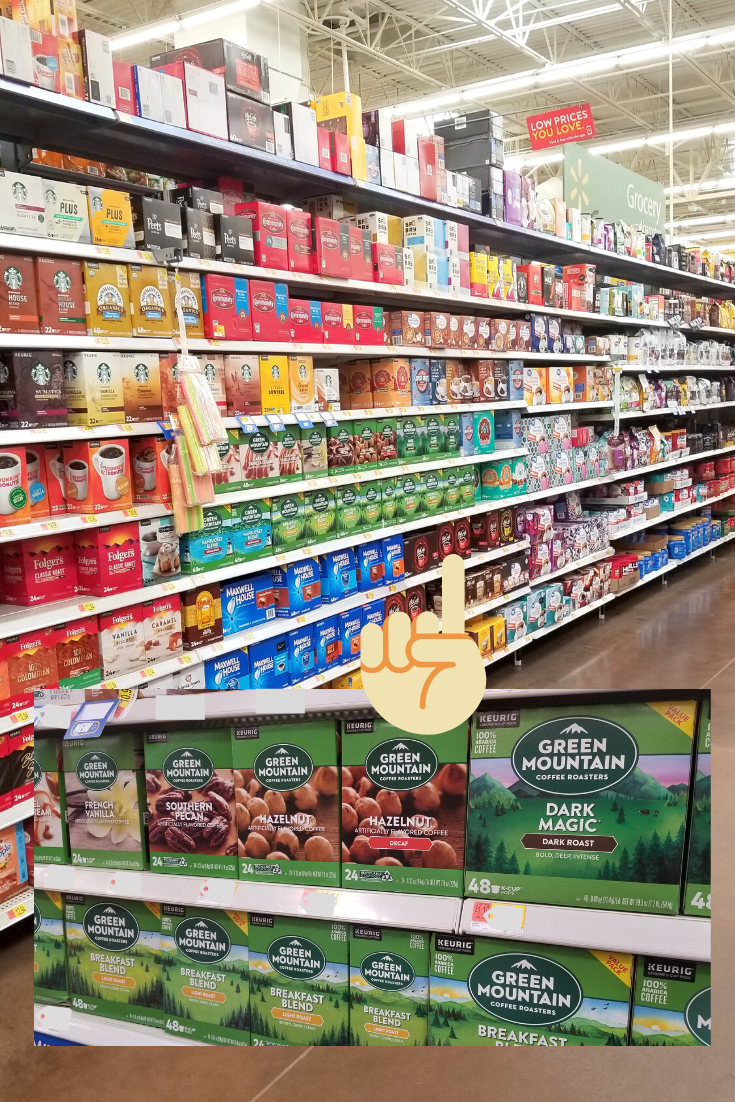 Talking about being socially responsible, have you ever reflected on how socially responsible your family is?
Do you feel like you want your family to do more? Give more? Serve more?
Ways to be a blessing to our community
Over the years, we have been following updates from our local children's home, women's shelter, animal shelter, and missionary friends, to identify pressing needs and thereby find ways to fulfill those needs, as is possible.
That's always a great place to start first.
From being cheerleaders at our local Down Syndrome Walk, while manning a simple water station set up after picking up supplies at our local Walmart,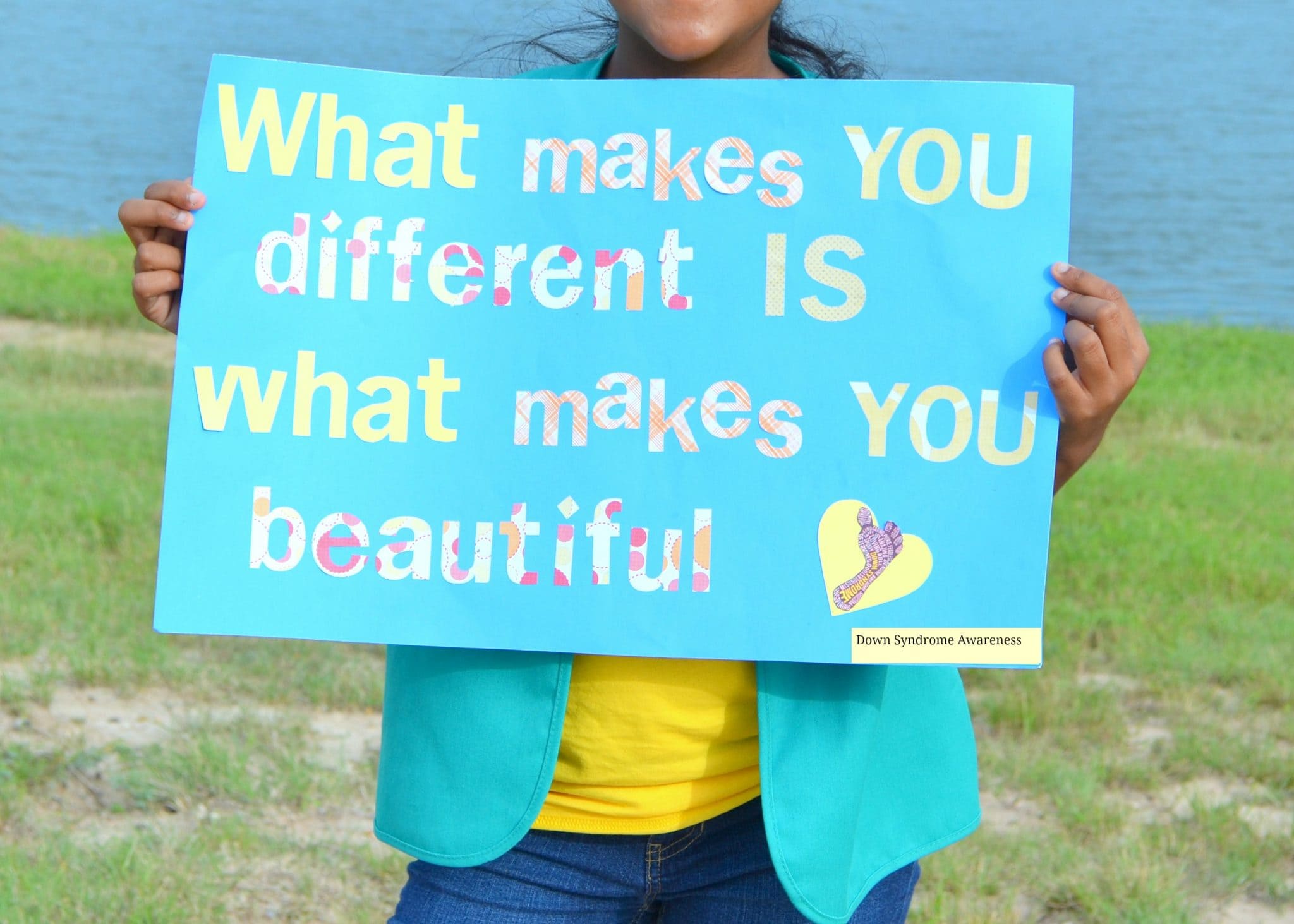 to undertaking various community projects with Little Man's Boy Scout pack and Dottie's Girl Scout troop,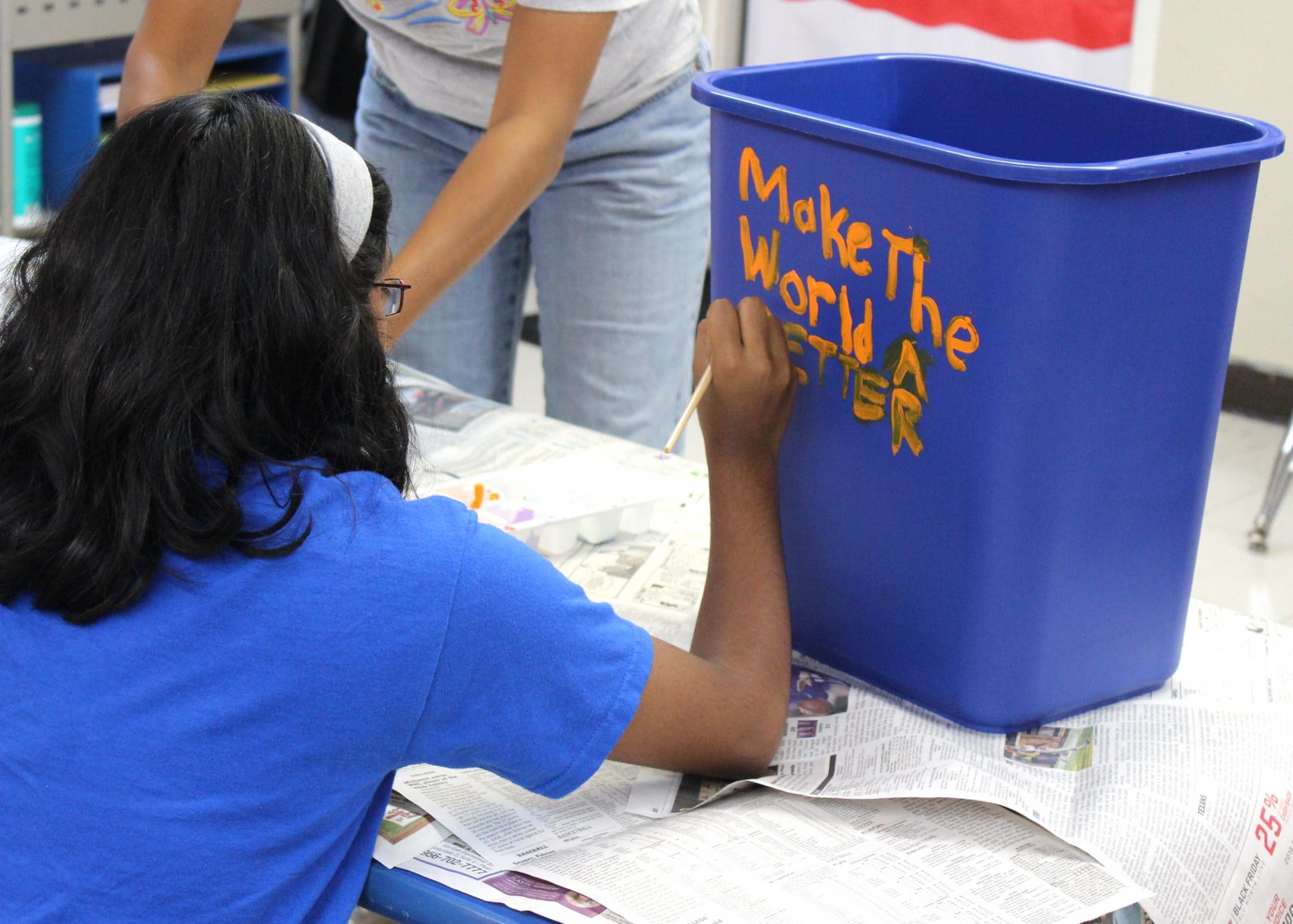 volunteering at local organizations, walking dogs at our local animal shelter, reading to the cats at the shelter (to help with their socialization process),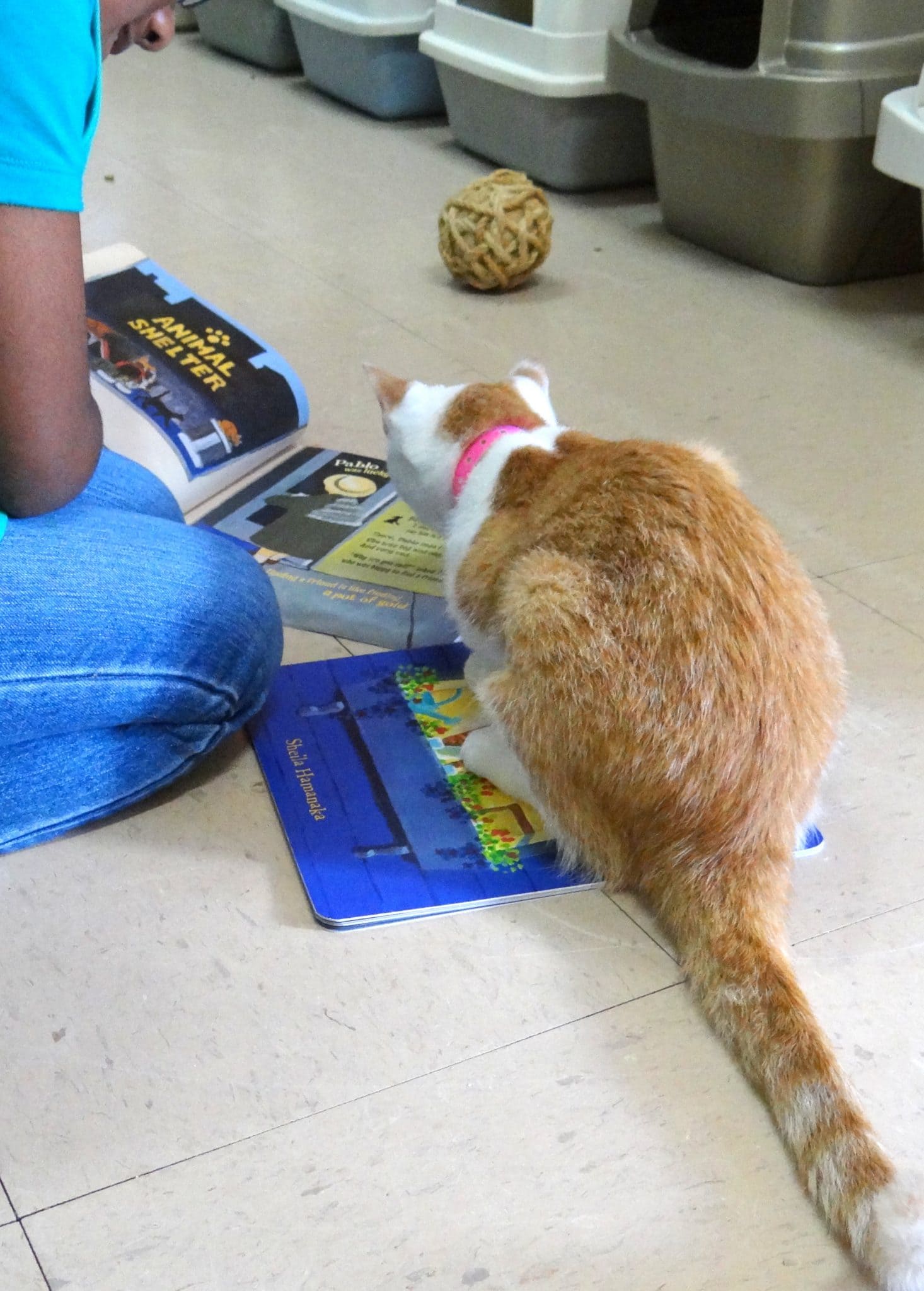 providing donations to our local pediatric cancer wing toy drive and food pantry, we're trying to raise a family that has a rooted heart that loves to serve those not as fortunate and those with a need, be it physical, spiritual or even emotional.
We live in incredibly materialistic times and if we want our children to be well-rounded, empathetic leaders tomorrow, helping them nurture a heart of giving should begin when they're young.
That being said, it's never too late to begin being a family that serves the community.
To start simple, let's begin with an easy purge around the house. Unfortunately, most of us are like squirrels. We stash things away in the hopes of using it at a later date, but in reality, those things just become additional items on our growing piles of clutter.
A thorough cleaning of our houses can be overwhelming, so what's the solution? Why don't you jump aboard this monthly declutter challenge, with me?
Click on the image below or this link to access your family's Monthly Declutter Challenge Sheet.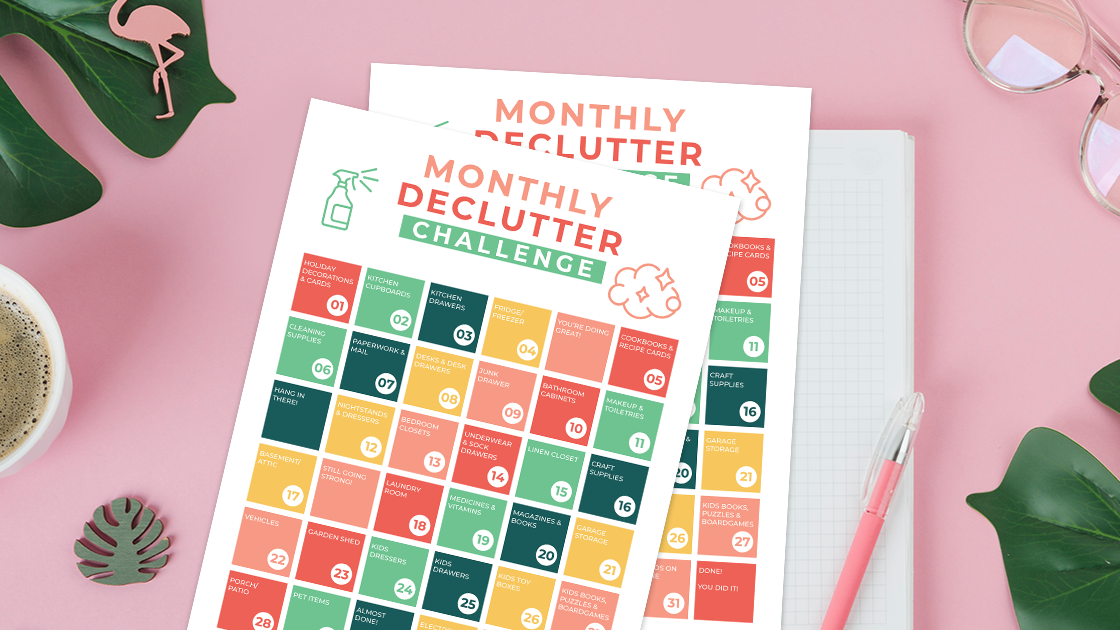 As you go through each room, look at each item you plan to discard with fresh eyes.
Those gently used shirts that are now too small for your son, set them aside for the children in your local children's shelter.
Extra tote and duffle bags would be wonderful donations to your local children's home, to award those sweet kids some dignity when they carry their belongings from the shelter to a foster home. (Most kids have to transport belongings in a trash bag)
Those craft supplies you don't plan to use would be happily received by your local home for the elderly.
Old towels and blankets are always needed by your local animal shelter.
Old, well-worn t-shirts can be repurposed and made into dog toys- my oldest is doing this as part of her silver project as a Girl Scout, to benefit our local animal shelter.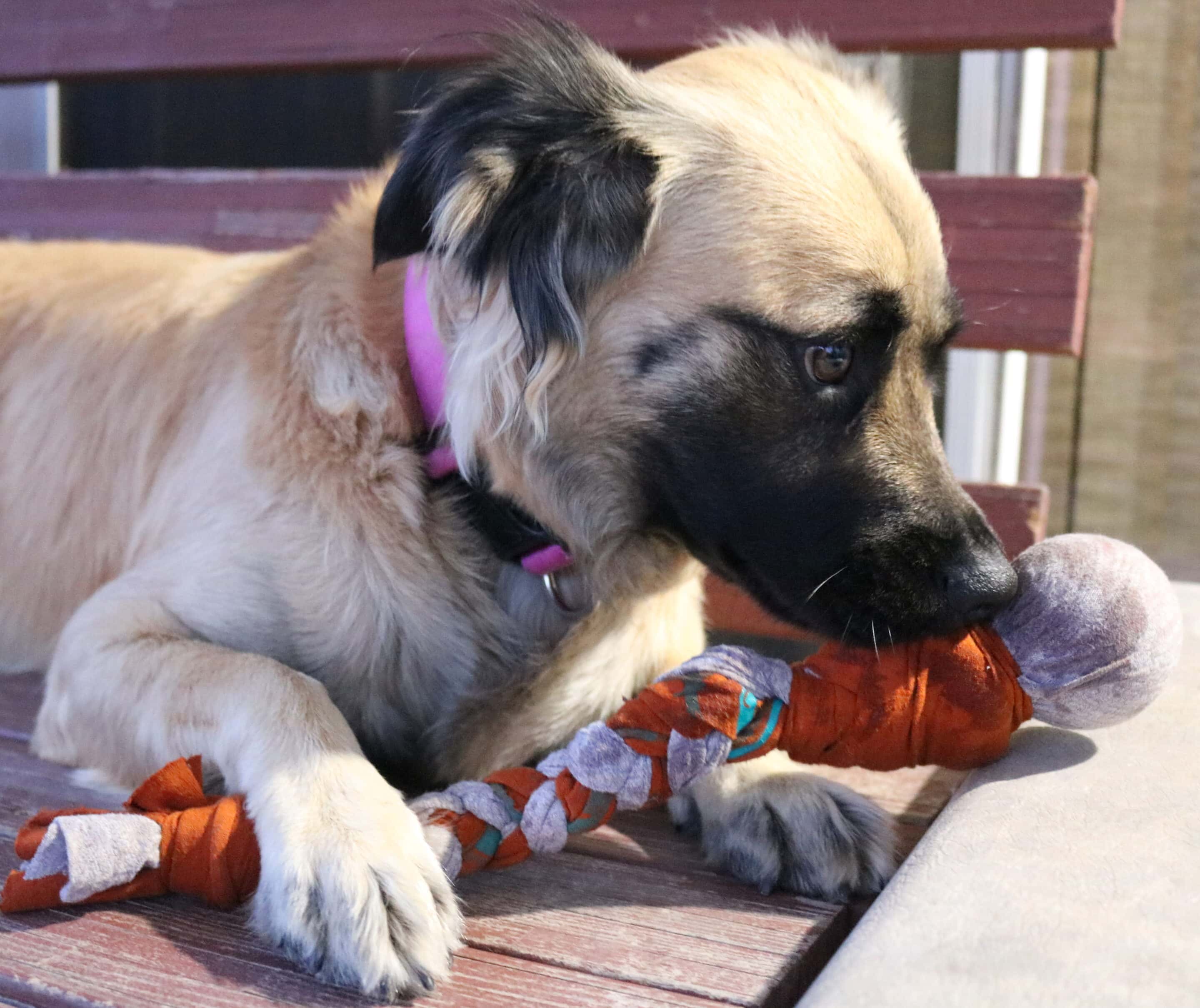 Remember don't try to clean through your entire home in one day and add that mountain of stress on your shoulders. Take the challenge day-by-day and yes, take it at your pace and stop for those coffee breaks.
And you know we have just the right coffee for those breaks!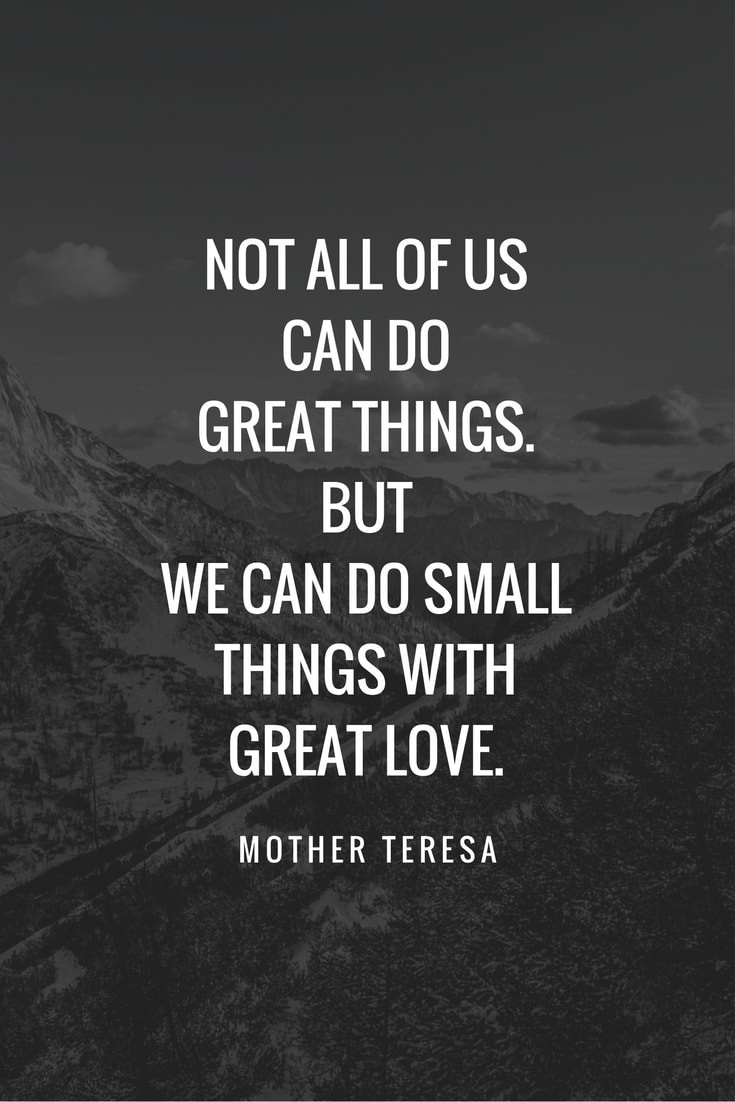 As a family that is trying to raise our children to be kind, helpful and sensitive to the needs of those around them, leading by example, by serving alongside them, is so important.
Remember small things with great love.
**Keurig and K-Cup are trademarks of Keurig Green Mountain Inc., used with permission.