When it comes to Christmas shopping, my husband and I tend to veer towards picking practical gifts.  We prefer investing funds into a gift that will be truly appreciated and used by the recipient on more than just a few occasions.  And yes, we tend to scout out the best deals in the market and pair that with a good discount code or promotion, to really be satisfied with a buy!
That's why this Christmas message from Best Buy puts a smile on my face…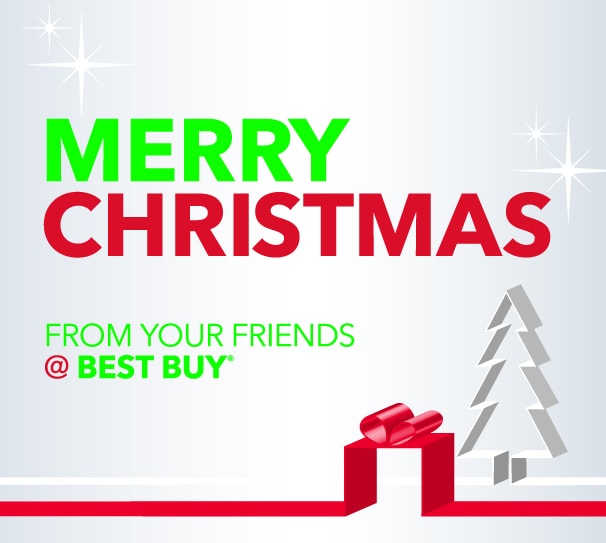 If you took a look at some of those crazy, awesome deals they were belting out this past Black Friday, you would agree that they're definitely doing their part to make sure they put as much "Merry" into your Christmas for you!
.
Best Buy makes Christmas tech shopping affordable!
This Christmas if tech gifts are on your Christmas list, I would definitely recommend driving over to your local Best Buy store to check out what they offer for five reasons:
1. They have over 100 Best Buy exclusive products that you won't find anywhere else.
2. You can touch, feel, test out and see first-hand, various brand name gadgets against each other. (Yes, you have a host of brands under one roof!)
3. Their "Low Price Guarantee" assures you of a great price on tablets, phones, mobile accessories, headphones, appliances (small and large), digital imaging products and more! (Check out all the products featured in the Best Buy Gift Center.)
4. Best Buy's tech support team via the Blue Shirt team and the Geek Squad is considered second to none and makes every tech purchase worth the while.
5. You will find the latest tech products, the newest technology, the widest selection of products and a host of gifts for kids as well!
And what's great is you aren't limited to enjoying all of these benefits while shopping in-store only but you also if you choose to shop online via BestBuy.com. ( Plus they do offer you free shipping-to-store-pickup on all BestBuy.com purchases.)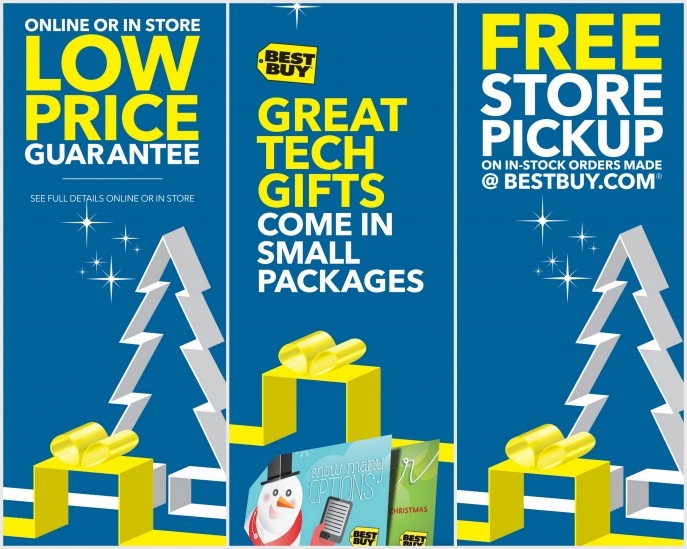 .
Do you have a tech wish list this Christmas?