Do you need to find the perfect baby shower invitation?
This post contains editorial samples and/or affiliate links to products I recommend. While this adds no additional cost to you, I will earn a small commission on any sales made.
So you've decided to host your best friend's baby shower and while the thought of hosting the same is exciting, it's a tad bit overwhelming too.
Pinterest is teeming with ideas and inspiration and themes abound but whew!
Do you need to find the perfect baby shower invitation?
Basic Invite offers customers the opportunity to customize the beautifully designed invitations showcased on their website. Besides personalizing invites with your information you can even preview your invite in 180 color options!
The site covers invitations for all occasions but the one of most interest to you, as the shower planner,  is the baby shower event category.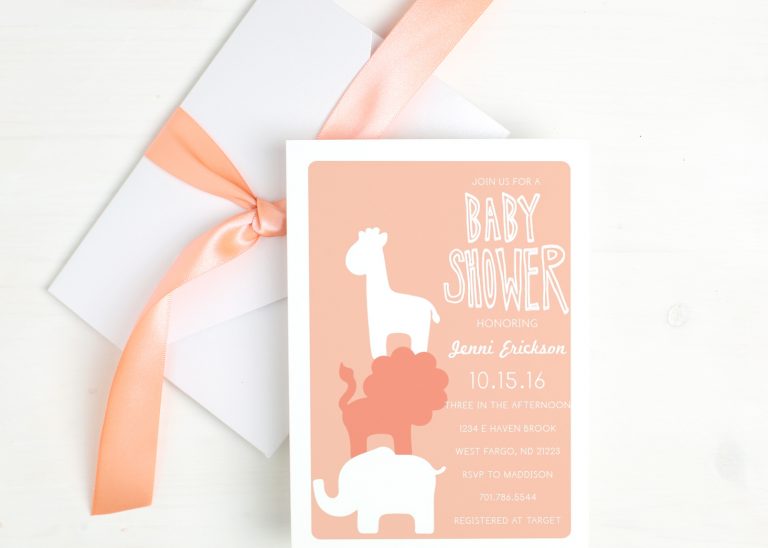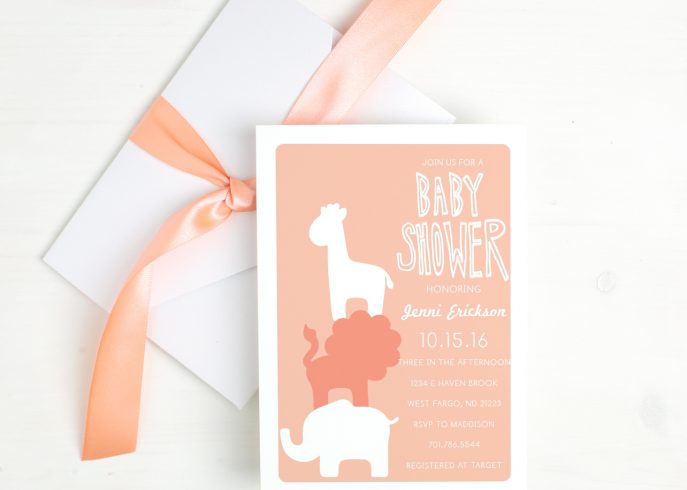 With 248 options to choose from, you're sure to find a baby shower invitation that complements the shower theme chosen. (How cute is this Peeping Giraffe invitation?)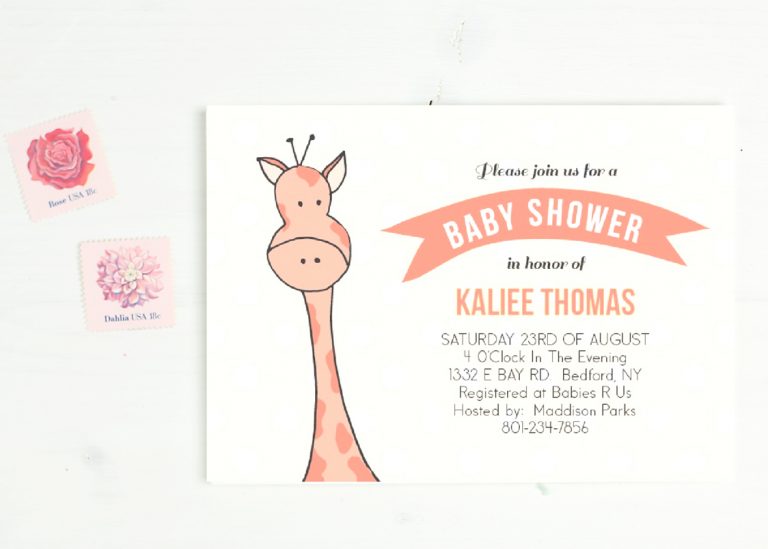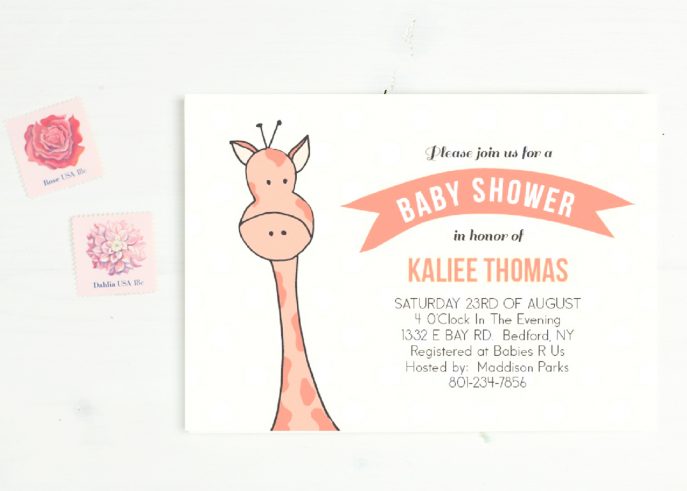 Besides being able to customize the text (the site offers some gorgeous fonts) and move it around, you can choose to order a single invitation as a sample. (Quantity-wise you don't have to order an even number. You can order 34 cards or 11. You're not limited to a certain quantity)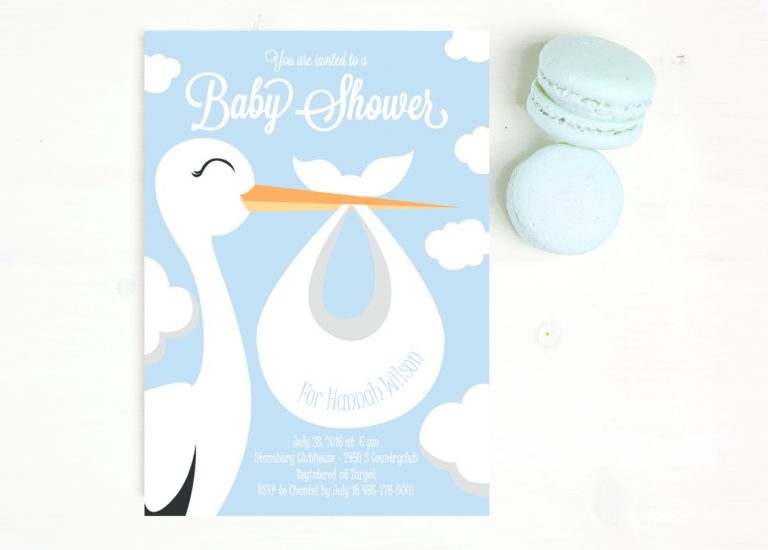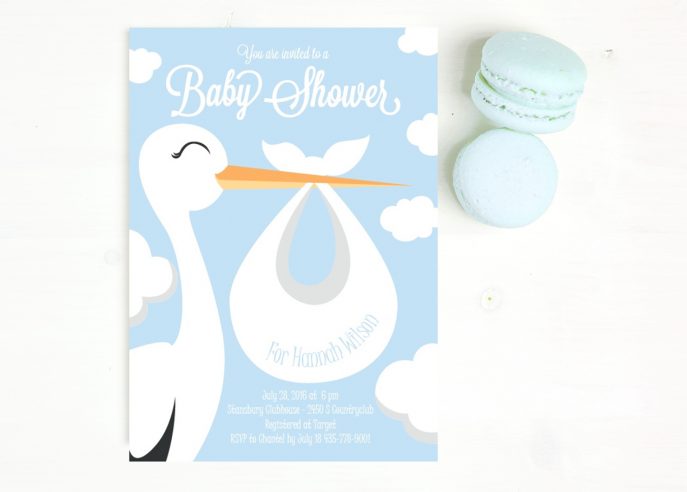 That's not all!
You can even choose a card shape of preference, be it square, rounded, ticket or bracket and the paper of choice. (Signature matte, smooth coated, premium shimmer, luxe coated or double thick matte.)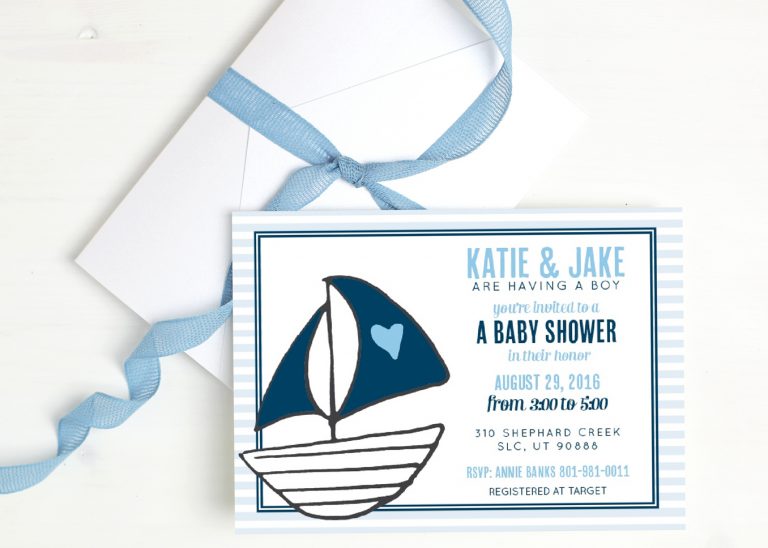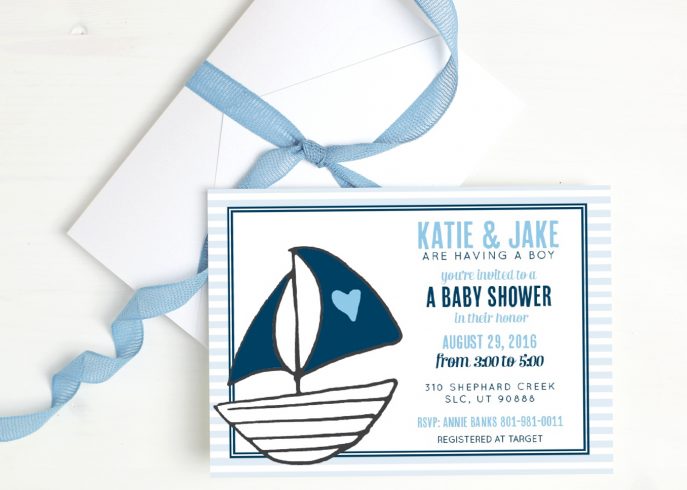 Delivery after placing your order can be as soon as 6 days (rush shipping) so you don't have to stress if the days happen to get away from you. Oh and if the Mama-to-be would like to send out thank you cards later, you can match the design with customizable thank you cards too.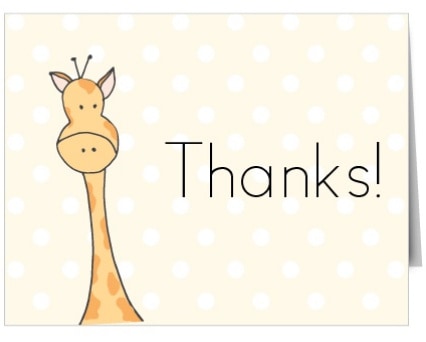 Keep your eyes peeled for promotional codes to save a little extra on your order and use the savings to add a little extra to the baby shower celebrations.
It's not hard to fall in love with more than one design.
Pssst! Do you have a graduate in your home?
Basic Invite also has over 200 senior graduation invitation designs to choose from.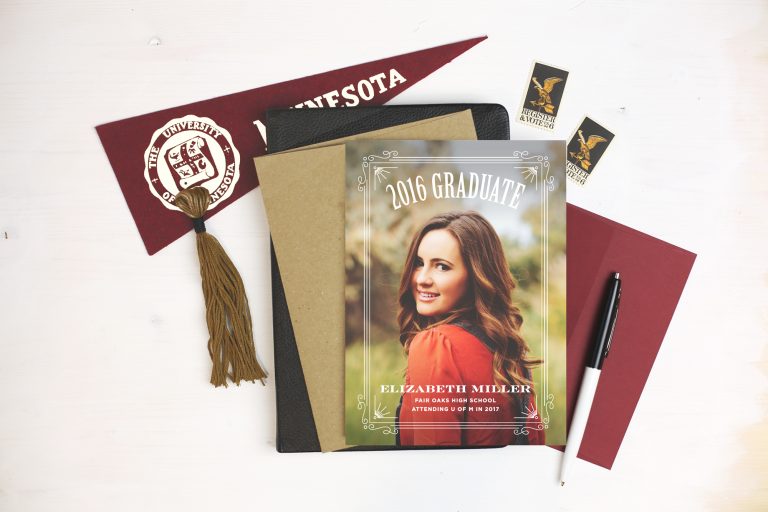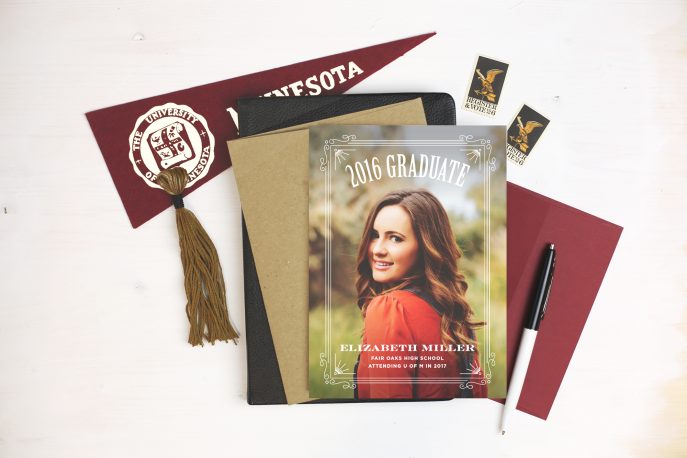 Don't forget to also check out their business card options, printables, (yes, there are several free printables too) and other custom stationery.
Happy shopping!
I'd love to hear from you. Hop over to chat with me on Facebook and/or Twitter