5 Surprising Benefits of Audiobooks on Road Trips
This post contains editorial samples and/or affiliate links to products I recommend. While this adds no additional cost to you, I will earn a small commission on any sales made.
Audiobooks are a fantastic way to spend time on the road during road trips. While the monotony of cars and roads flies by, you are increasing knowledge about new places or considering different ways of thinking. There are actually 5 surprising benefits of audiobooks on road trips.
Five that roll off the top of my head but yes, FIVE!
Oh and a sixth…
you won't want to sleep on this crazy THREE MONTHS FREE Audible Premium Plus offer!
Surprising Benefits of Audiobooks on Road Trips
Reading books has many intellectual benefits.
If you can't read while you are on a road trip, audiobooks are just as beneficial.
Here are the 5 benefits of audiobooks.
1. You Will Gain A Broader World View
Challenge yourself to choose a book with a philosophy that challenges your own.
One of the best perks of books is the chance to think beyond your own bias.
Take advantage of the long stretches of driving to attempt to understand a way of thinking that you might never have considered before.
If someone is driving with you, this can lead to some very deep discussions and make the road trip go by in a flash.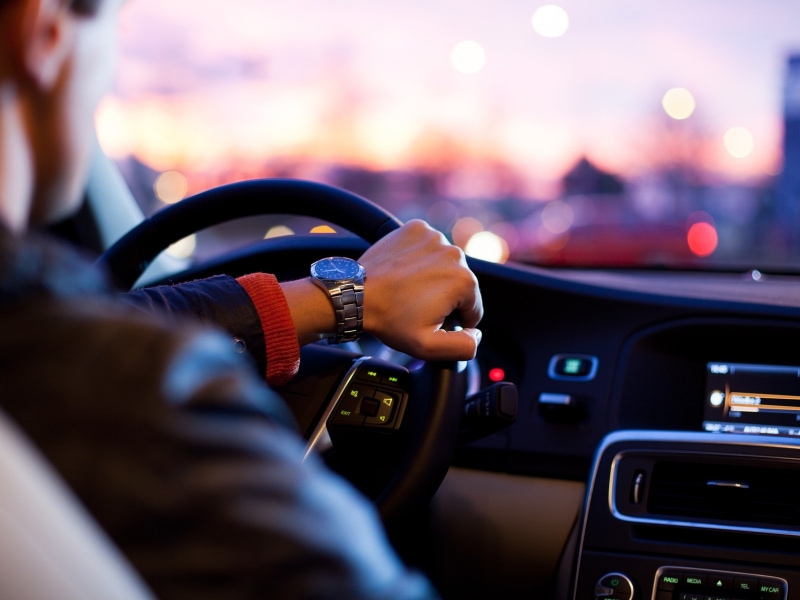 If you do choose an audiobook that has a brand new perspective than your own, keep an open mind.
It's much more enjoyable to consider the themes of a book if you are receptive to them.
2. Learn The History of the Area Before You Arrive
There are two ways to learn the history of an area via audiobooks: historical fiction or nonfiction biographies.
Both are amazing ways to prepare yourself before you arrive and tour the historic locations.
Historical fiction novels are really fun ways to experience the location in a dramatic fashion.
As your imagination is enhanced by the scenes in the book, you begin to visualize life in the area.
You'll understand the area in a much deeper way than if you just arrived and looked around.
Non-fiction biographies or travel guides are also valuable ways to prepare before you arrive.
If you prefer facts over artistic flair, you'll enjoy learning about the people that are from the town you're visiting.
3. Interaction & Discussion with Others in the Car
Who are you traveling with?
If you and your travel companion(s) enjoy respectful discussions, playing an audiobook during the road trip can lead to some very enjoyable debates.
Depending on whom you are traveling with, you can choose a political book or one that makes everyone laugh.
Another option that won't cause division among people in the car is a mystery novel or a true-crime book.
Discuss who you think is guilty and interact with the book.
It makes the time pass and can be really fun to learn what your friends think.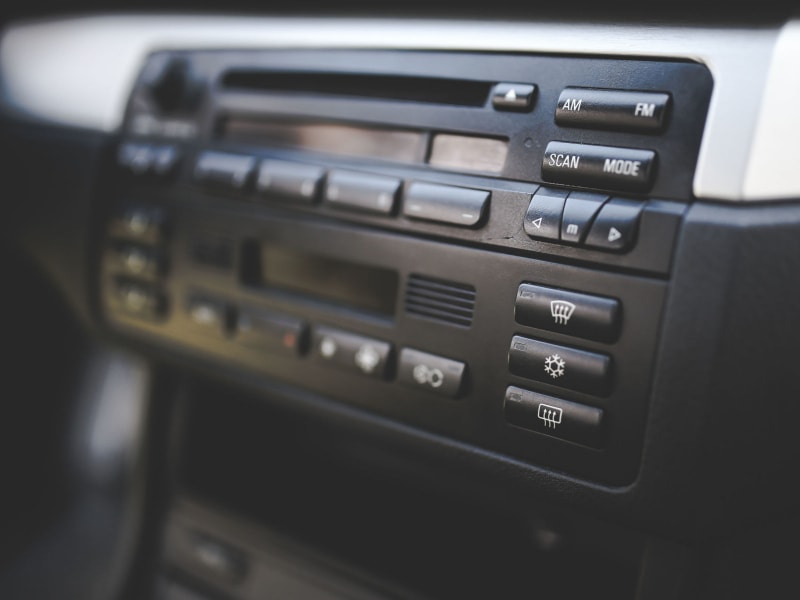 4 Keep One's Mind Occupied on Long Drives
Here in the United States, there are more long stretches of boring drives than there are any other types of road.
Driving these long distances can be extremely monotonous, especially if the car is driving smooth, thanks to the scheduled maintenance and service done right before the trip.
Listening to an audiobook can actually keep you safe by occupying your mind, so you don't mess with your phone.
The key to listening to audiobooks on road trips is to choose one that engages you.
Yes, there are some pretty boring audiobooks out there!
So read the reviews and prepare yourself with a few backup books in case one of them begins to lull you to sleep.
5 You Can Read Without Getting Carsick
The final benefit of audiobooks is the ability to consume information without getting carsick.
This is especially important if you are going to a historic location that you want to learn about before you arrive.
You can also use this trick if you are in the middle of reading a novel and don't want to put it down while you drive.
There are a ton of books available as audiobooks, so you should be able to find one that meets your goals.
Audiobooks are almost essential for long road trips.
They are educational, fun, entertaining, and can keep you safer on the road.
Try one out on your next road trip.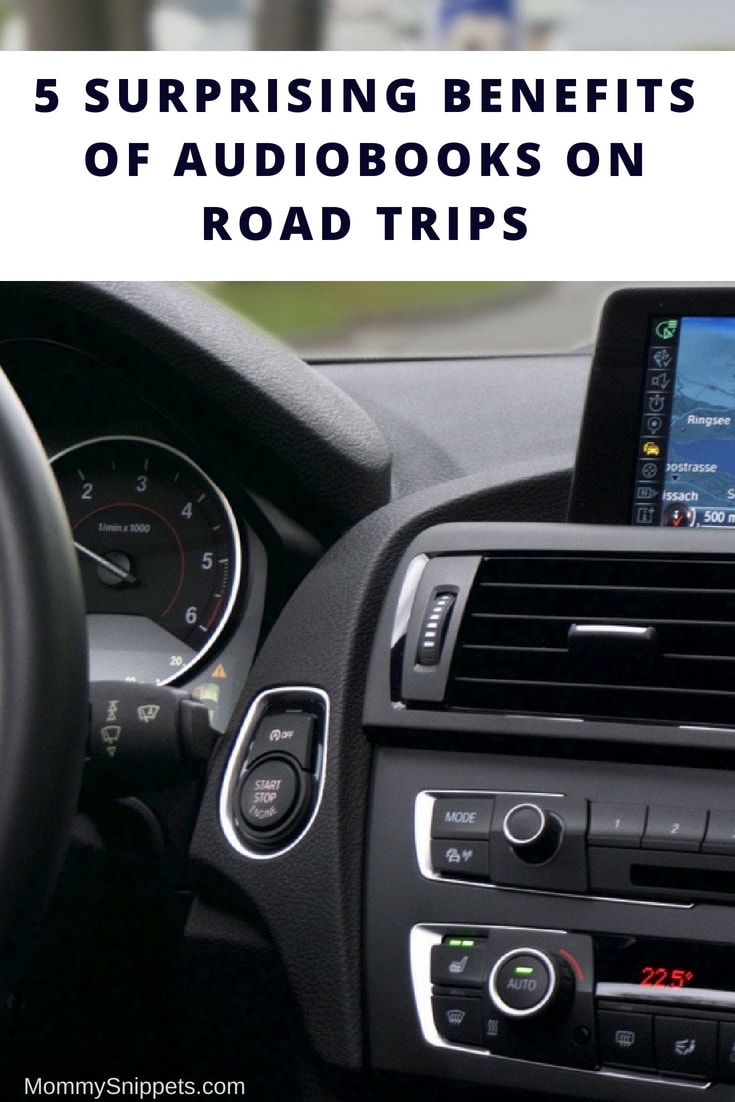 I'd love to hear from you. Hop over to chat with me on Facebook and/or Twitter