Best family friendly attractions in Redding, California
This post contains editorial samples and/or affiliate links to products I recommend. While this adds no additional cost to you, I will earn a small commission on any sales made.
If you are making a pit stop in Redding, CA and want some family-friendly things to do, then keep reading.  Here's a list of some awesome things you can spend the day doing, that are kid-friendly. These attractions are a great way to pass some time and create lasting memories with your family.
Just make sure you schedule an appointment to service your vehicle before your road trip to Redding or stop locally to get your vehicle looked at.
Best family friendly attractions in Redding, California
Here are 10 ideas for family-friendly attractions in Redding, CA, but these don't even skim the surface. Everywhere you turn you will find fun opportunities for you and your family.
Enterprise Park| Looking to enjoy the outdoors, head to this community park. It has a tennis court, baseball field, field houses, and a free water park. It is one gorgeous park, where your kids can burn off some energy!
Rare Air Trampoline Park| Head off to a trampoline park one day. This is an indoor park of trampolines where the whole family can bounce, flip and jump until their heart is content. A wonderful stop for you to have fun and laugh.
AC Fly Fishing| Learn to fly fish and have your chance to catch Salmon and more. This is a wonderful day trip to take if you enjoy fishing. They offer tours to help you make the most of your time.
Turtle Bay Exploration Park| Stop in this historical museum to look through many exhibits that are interactive and great for learning. A very educational stop.
Riverfront Playhouse| Locals will put on shows for entertainment in small settings. There are food and drinks available and lots of people talk about how entertaining it is.
Redding Aquatic Center| If you are visiting and it is a nice warm sunny day, head off to the aquatic center. You can go down water slides, splash in the pool, and soak up some sun.
Sacramento River Trail| Take a hike down a windy trail and enjoy the view and you can see the breathtaking mountains. Pack a lunch and make a day out of it.
Clear Creek| This creek is crisp beautiful water where you can see Salmon splashing in the water, and enjoy wildlife. Great for families who enjoy the outdoors.
Red Bluff Round-Up| Enjoy a rodeo for a day, watch bull riders try and ride a bull for 8 seconds, rope cattle and more.
Sundial Bridge| A unique bridge, it connects the north and south campuses of Turtle Bay Exploration Park together. It is a beautiful landmark to visit if you are in the area. One end of the bridge has a very large sundial, it is so neat to see in real life.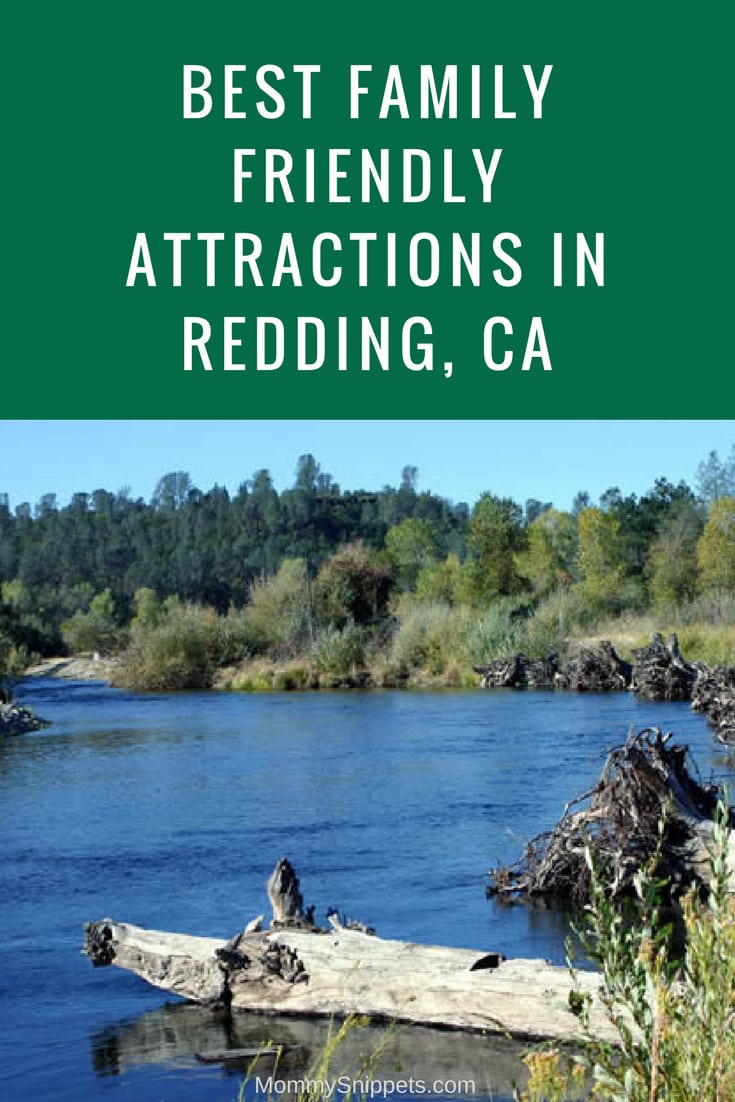 Photo Credit: Clear Creek
If you're in the market for a new or pre-owned vehicle in the Redding, CA area, visit the Bob Fisher Chevrolet dealership, our partners for this feature. You know the success of a smooth drive always lies with the reliability of the vehicle you own.
.
I'd love to hear from you. Hop over to chat with me on Facebook and/or Twitter