Disclosure: "I participated in a campaign on behalf of Mom Central Consulting (#MC) for MedImmune. I received a promotional item as a thank you for participating."
As the weather gets cooler, the sniffles and coughs rise up all around. And while a cold may seem inevitable, there are ways parents can nip it straight in the bud if the necessary precautionary measures are taken. Sometimes what one thinks to be a regular cold may be much more.
It may be even be the strains of a Respiratory Syncytial Virus (RSV)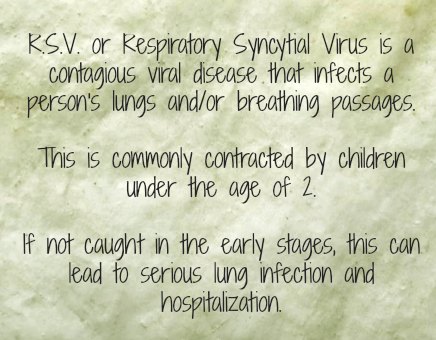 RSV is no longer that medical term a few parents talked about. Everyone knows about it mainly because it has raised its ugly head  in circles we move around in. Why it may even have crept into our own households…
like in mine when my oldest was 4 months shy of turning 2 years old.
Thankfully our persistence, as first time parents, to get tests done on her, helped catch the severity of it all, in time. Our poor sweet baby was put on nebulization treatments paired with strong albuterol medication. On the side, we made her do breathing exercises and kept her indoors the whole period of her recovery.
By God's Grace she was back to her usual self in a week but boy, was that a scare!
With World Prematurity Day coming up on November 17th, we recognize that parents of preemies need to take extra care especially when winter rolls in. Keeping that in mind, I've put together a list of 7 ways you can prevent RSV in babies.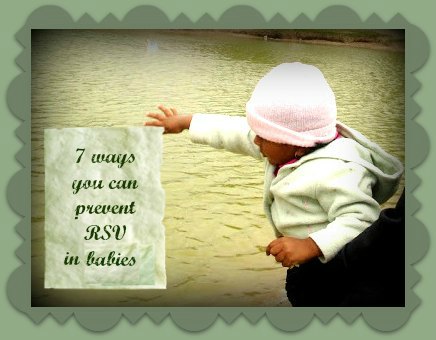 1. Wash your child's hands as often as required and ensure any one who comes into contact with your child, washes his/her hands. (With soap and water!)
2. Sanitize, clean and wipe down areas, toys, basically anything your little one will come into contact with.
3. Stay clear of people you know who have coughs, colds and runny noses. (Yes that even means canceling parties or meet-ups, as a result. Sure your family/friends may feel offended but remember your baby's health is priority.)
4. Avoid crowds as far as possible. (I know that means being unsocial or grocery shopping at odd hours but believe me, it is all worth it in the end.)
5. Avoid exposing your little one to tobacco smoke as much as you can as it increases the risk of contracting RSV.
6. If you can breastfeed your baby, remember the anti-bodies in breast-milk are always the best prevention over any over-the-counter, preventive medication.
7. Don't allow siblings to share clothing, towels, wipe cloths. Ensure each child has their own set of linen, clothing etc.
To help parents understand RSV better, MedImmune has set up the RSV Protection site and has created an infographic to provide parents with that quick, one glance, reference to the subject.

I pray your family, especially the little ones,  stay safe and healthy this winter.
.
I would love to know what you do to prevent the icky viral bugs from creeping into your home.