This shop has been compensated by Collective Bias, Inc. and its advertiser. All opinions are mine alone. #HostingHacks #CollectiveBias
Christmas season always means we will have more guests over than usual. This year we won't have family visiting, but we do expect to entertain several friends. And if you're like me, you like to decorate every corner of your home, including the bathrooms!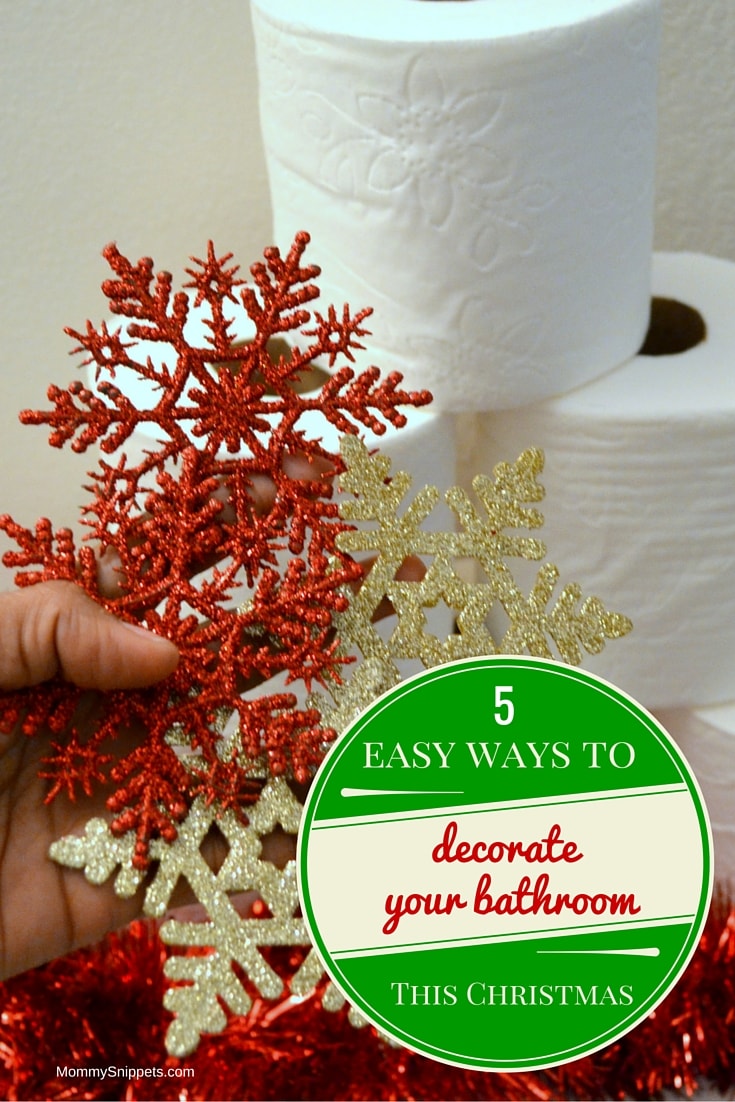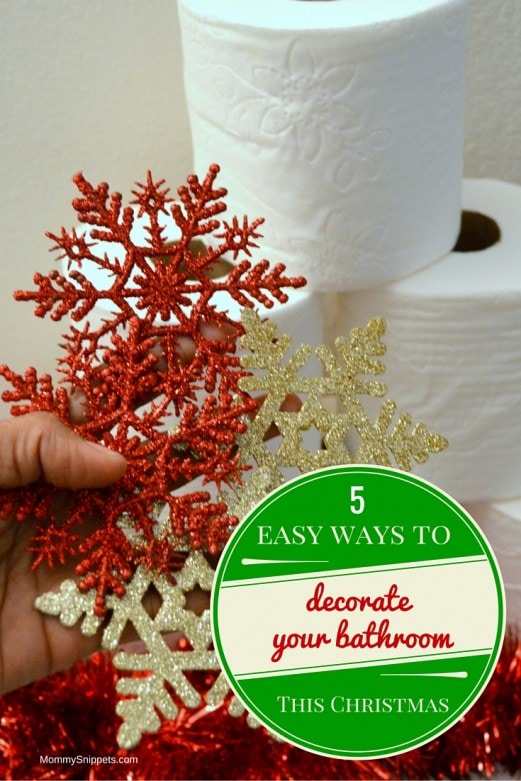 5 easy ways to decorate your bathroom for Christmas
While I love decorating my home, I refuse to spend large amounts of money for decor. You will be surprised how much you can do with what you have on hand. Here are 5 ways you can bring the Christmas feel into your bathroom:
1. Make a Toilet Roll Christmas Tree
Instead of stocking your toilet rolls in a cupboard or on a storage shelf, arrange 6 rolls on your toilet throne to give your bathroom its own Christmas tree!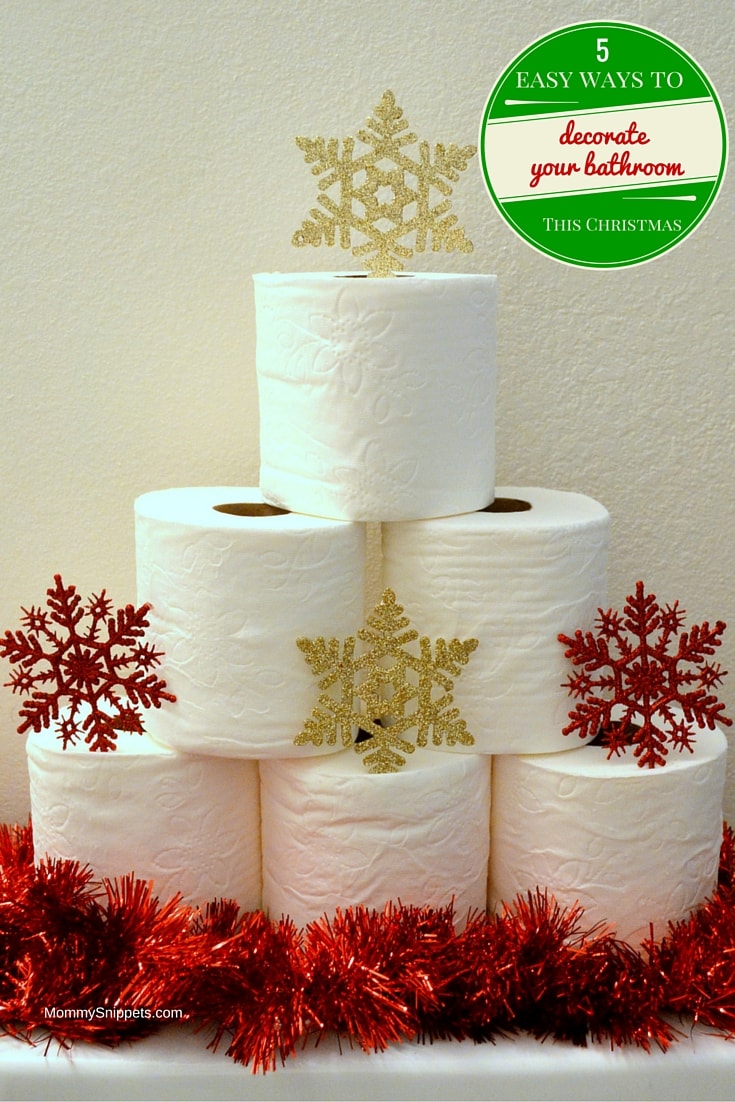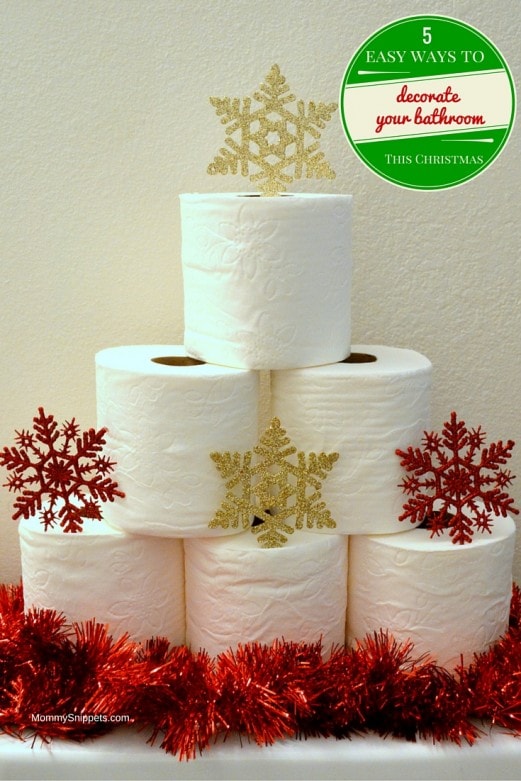 Items required: 6 toilet rolls, 1 thread of red tinsel, 3 glitter covered plastic snowflakes.
What needs to be done:
a. Arrange the tinsel to form a bed for the toilet rolls to be propped upon.
b. Place three toilet rolls at the bottom, two on top of the lowest tier and one to form the top of the tree.
c. Take the snowflakes and gently prop them up by making them stand between the layers of toilet paper in the roll.
2. Stick snowflakes on the bathroom mirror.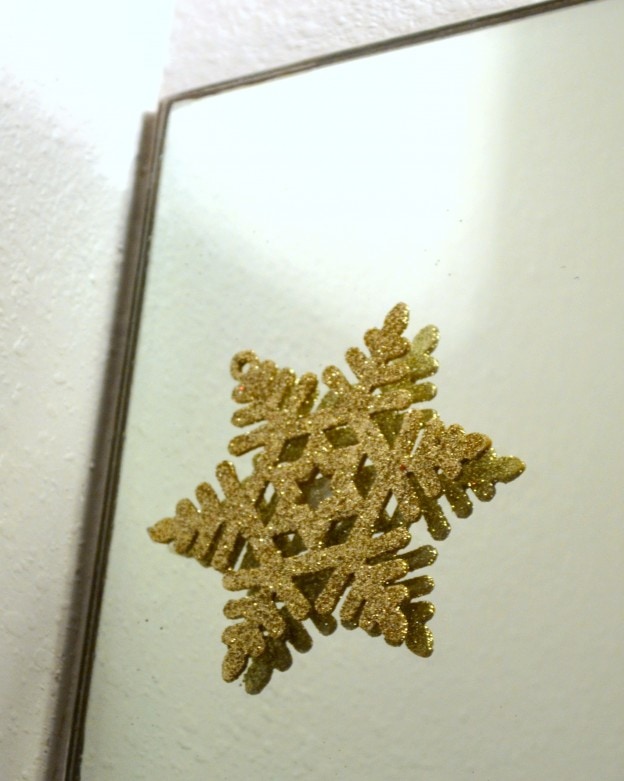 Items needed: Glitter covered plastic snowflakes (or you could use glitter craft paper if you want to make it a snowflake craft project with the kids) and glue dots. (The permanent glue dots hold the plastic snowflakes on the mirror the best)
3. Wrap tinsel or hang it around the bathroom accessories.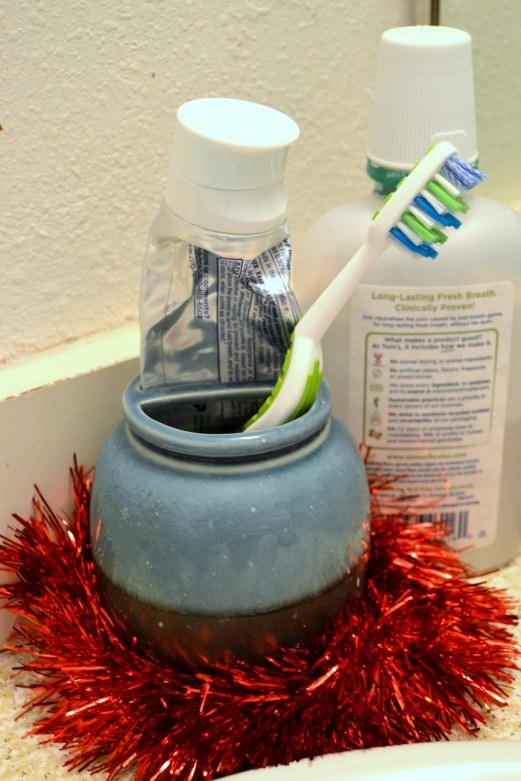 Items needed: red, gold and/or green tinsel.
Feel free to hang tinsel around a picture frame in the bathroom, draping the towel holder or even the bathroom curtain rod.
4. Do you wanna build a snowman toilet throne?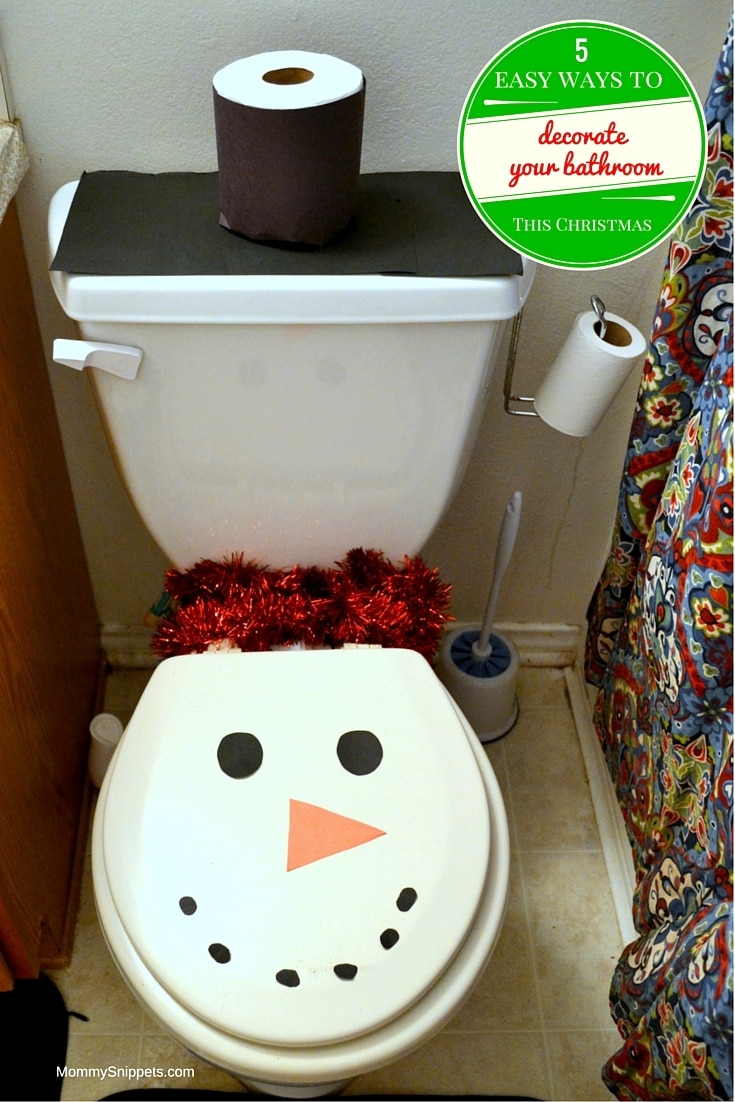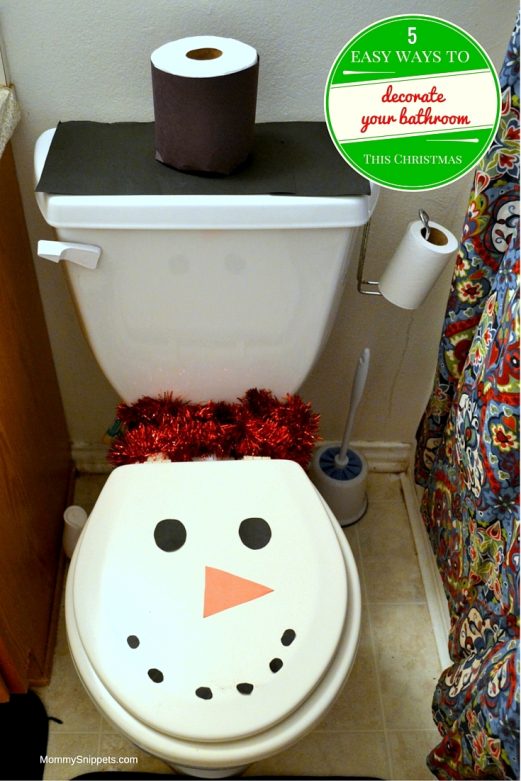 This is my kids' favorite decor idea of all. And the best part is it's so easy to do.
Items needed: 1 toilet roll, 3 sheets of black construction paper, 1 sheet of orange construction paper, red tinsel, a pair of scissors and glue dots.
What needs to be done:
a. Cut out circles for the eyes and smaller circles for the snowman's mouth, using the black construction paper.
b. Cut out a large triangle using the orange construction paper for the nose.
c. Line the top of the tank with black construction paper. (You can hold it down with the glue dots)
d. Wrap black construction paper around a toilet roll to make a hat for the snowman. (Hold the paper around the roll using glue dots)
e. Wrap the red tinsel around the stem, above the toilet seat, to form the scarf.
And there you have it, an adorable snowman and a usable toilet!
5.Make a snowflake design with the toilet roll hung for use.
Items needed: toilet roll and scissors.
What needs to be done: Using two toilet roll squares, cut out a snowflake design and leave that end hanging for effect.
Before you ask where my go-to place to stock-up-for-the-house-essentials is, let me add that we're a Costco lovin' family for more reasons than one. All our household necessities can be bought in bulk, at a more affordable price at Costco than if we shopped for the same, as needed, from the local grocery store.
And they're always well stocked with the P&G essentials we use, even though the demand for a lot of their larger sized items and bulk packs is great.
Those 30 pack Charmin toilet rolls move like hot cakes but they have toilet roll pack mountains in the paper goods aisle!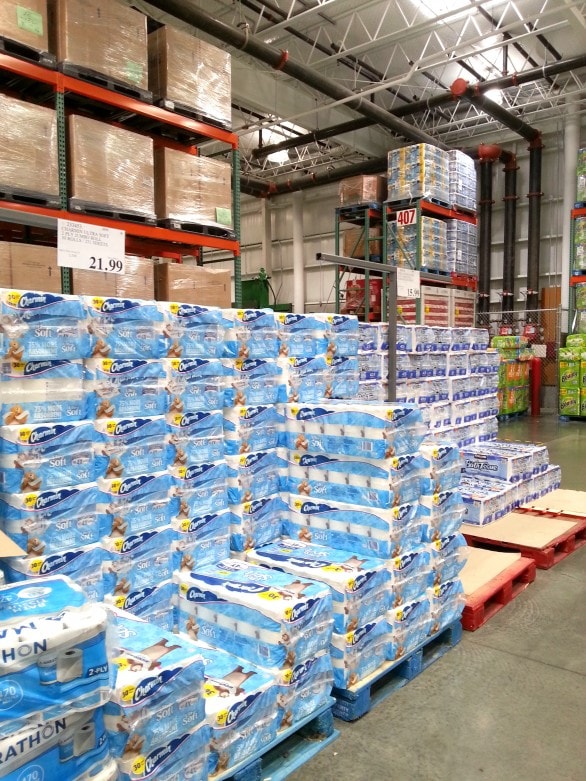 Ready to swing by Costco to see what other essentials you can stock up on before you start decorating that bathroom?
I'd love to hear from you. Hop over to chat with me on Facebook and/or Twitter