STRAITS Restaurant…Mouth-watering, Authentic Singapore Cuisine.
This post contains editorial samples and/or affiliate links to products I recommend. While this adds no additional cost to you, I will earn a small commission on any sales made.
Our family was blessed to be one of eight families invited to visit and experience the sights and sounds of Houston. The Go Houston! media trip was organized by New Creative Writing and Social Media Marketing. The many sponsors involved provided us with their services but that has in no way influenced any of my posts. All opinions shared are solely that of my family's and my own.
Having gone to college in a University town back home, my taste buds have been exposed to cuisine from different corners of the world. As a collegiate, frequent dining stops were made at Malaysian restaurants and Chinese pit stops. So when we stepped into Houston's STRAITS Restaurant , my heart skipped a beat.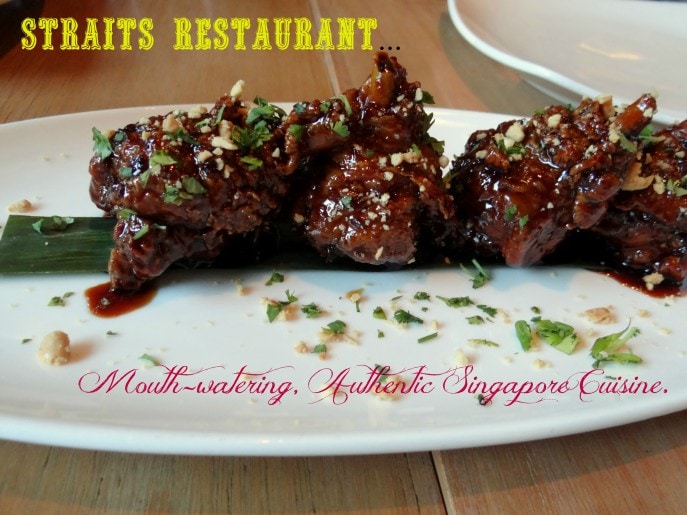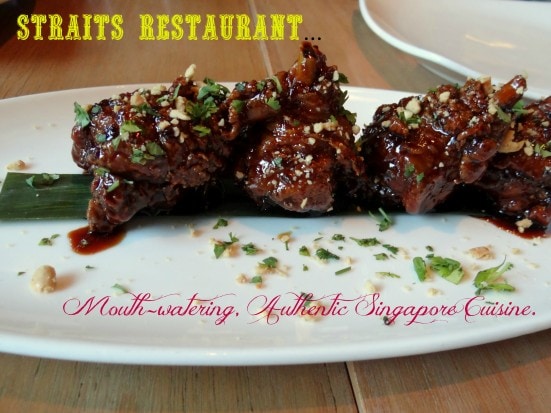 But would the menu's offerings meet my palette's expectations?
Sampling the fare held the answer to that!
The STRAITS experience is three-fold. One you need to experience in person but a peek into the same, may just convince you to hunt down your closest restaurant and walk in!
STRAITS Ambiance 
As soon as you step in you know you're walking into a classy restaurant . But not one that's overwhelmingly stuffy where you would think twice about taking your kids to.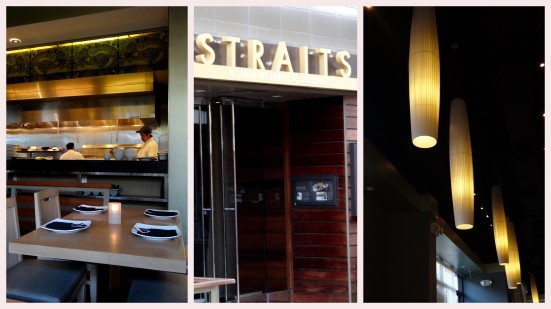 Guests can choose to dine indoors or outside.
We began dinner indoors but quickly moved outside once we heard the live music perk up from the Sorella grounds.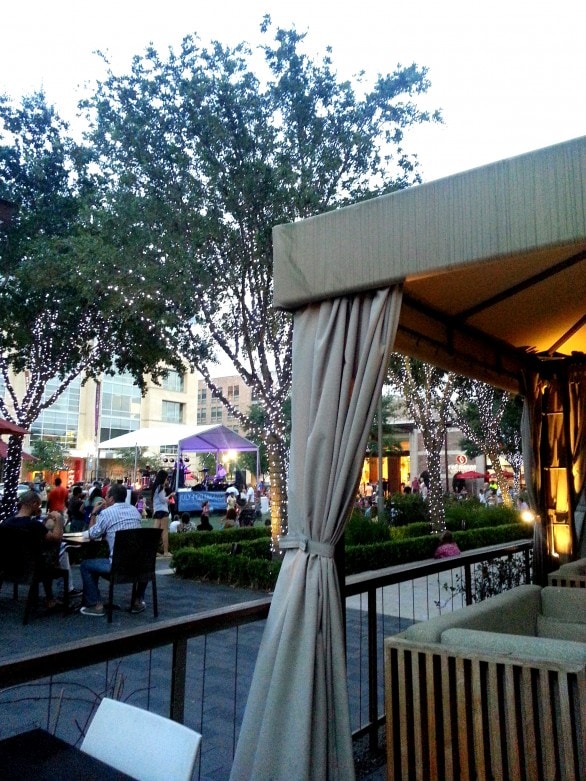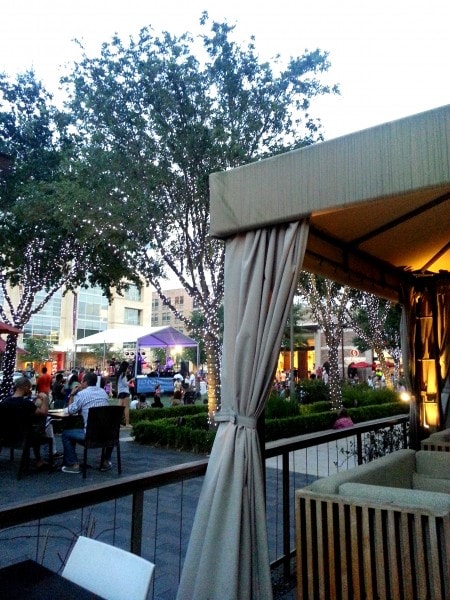 (A great way to keep the kids entertained especially if Mom and Dad want to savor every morsel being eaten…slowly!)
STRAITS Service
To put it simply, the service was impeccable. The servers were warm, accommodating and  friendly. Their menu recommendations were spot on and their rapport with the kids was great.
STRAITS Food
Yes, I left the best for last only because the food is definitely worth every dollar spent!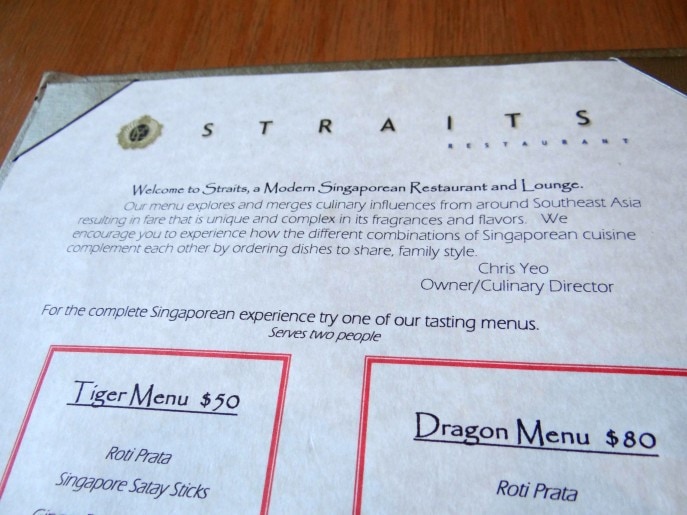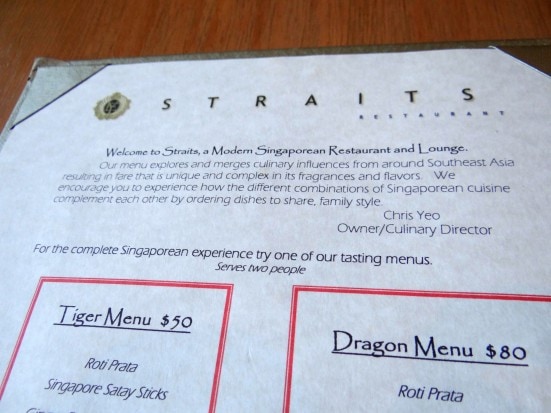 The menu carries authentic Singaporean dishes…a fusion of 4 culinary influences- Malaysia/Indonesia, Chinese, Indian and Nonya (a result of the marriages between Chinese men and Malay women generations ago, and is considered the true native style of cooking) 
We began our meal with delicious, crispy Chicken Lollipops (Kung Pao Sweet Chilli Glaze) that the kids loved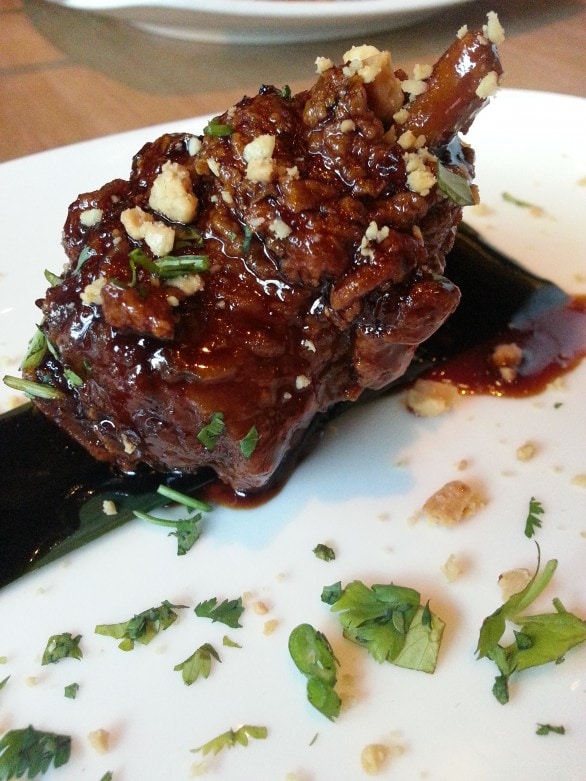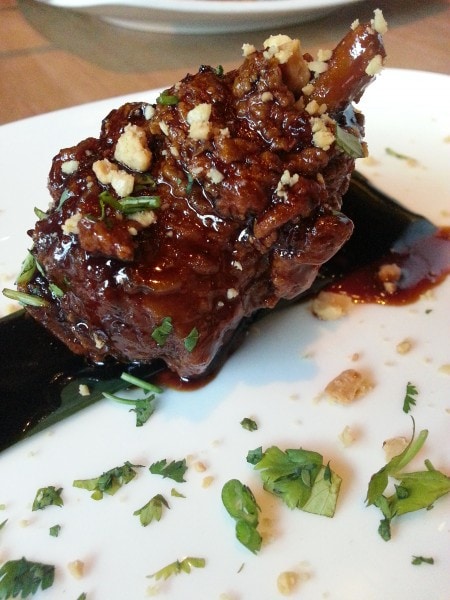 and Singapore Chicken Satay Sticks that came accompanied by a spicy peanut sauce that was served separately in case the kids thought the sauce was too spicy.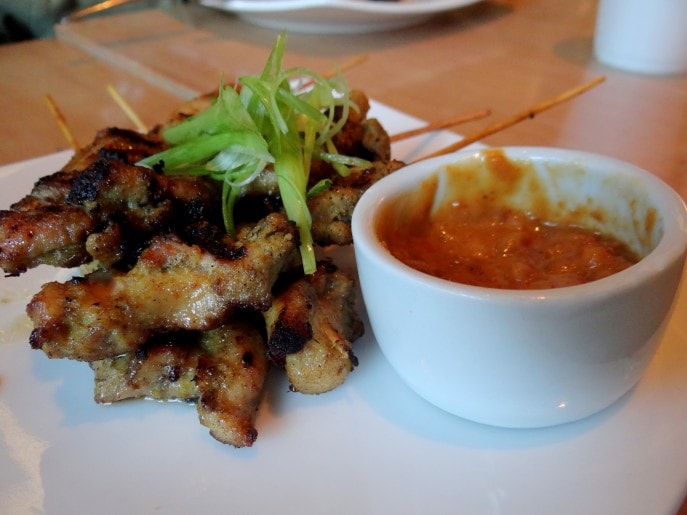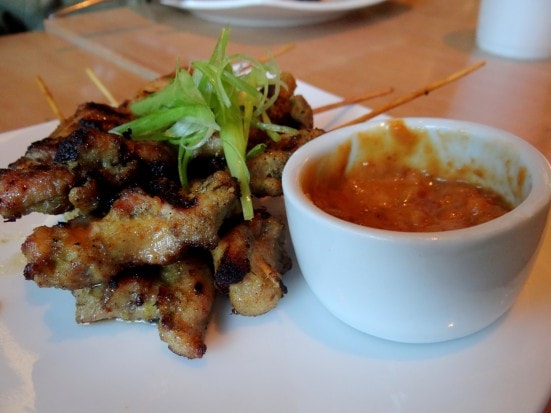 Our main course kicked off with a yummy coconut spiced rice- Nasi Goreng. The rice came mixed with diced veggies and juicy, seasoned prawns…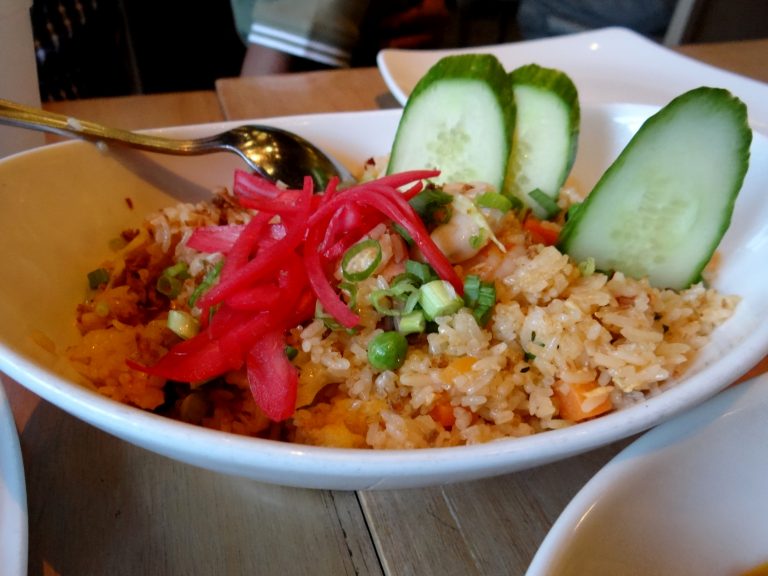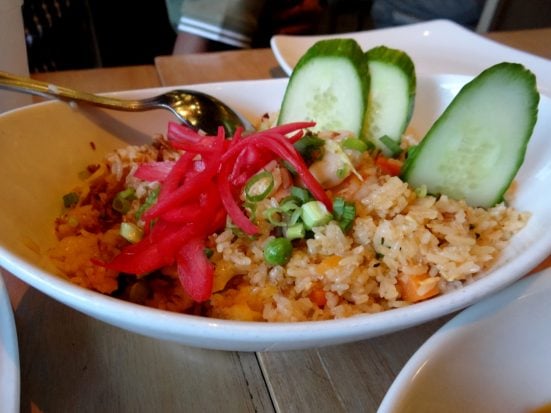 a dish I last tried when I was in college. So it was one walk down memory lane I truly enjoyed and yes, it tasted just as good as I remembered it to be!
We also ordered the Wok Fried Noodles (Chow Kway Teo)- a rice based noodles with bean sprouts, prawns and tofu. (We swapped out the Chinese sausage with tofu)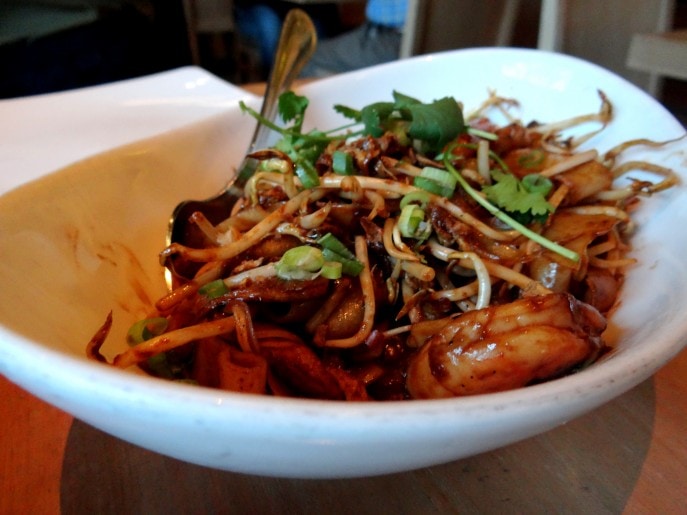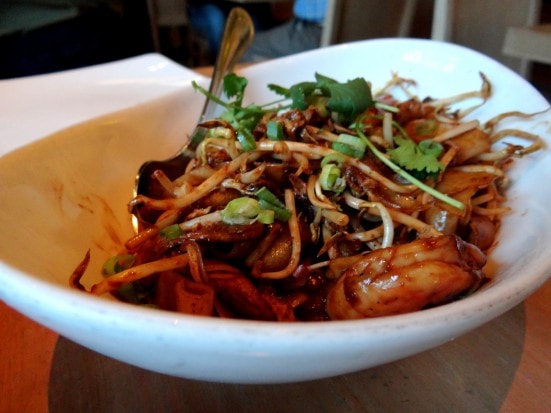 And the Spicy Basil Chicken which came served with bamboo shoots and shitake mushrooms.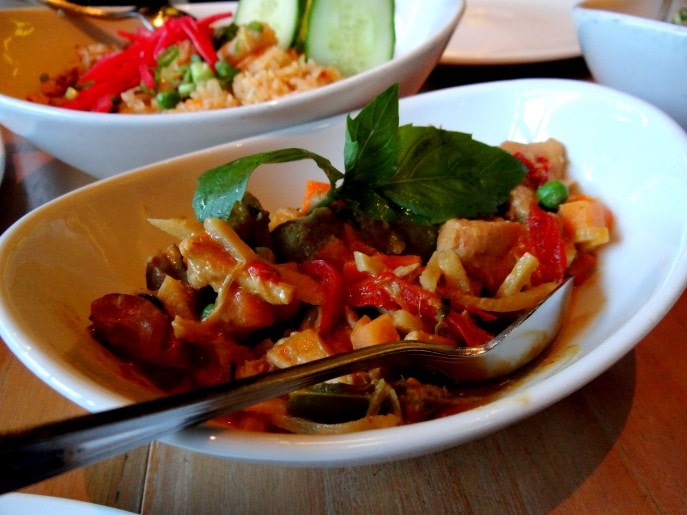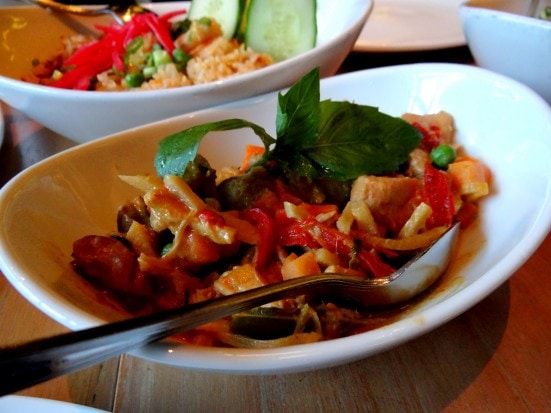 To finish off our meal, we ordered a Chocolate Lava Cake with Vanilla Ice-Cream and Thai Tea Caramel.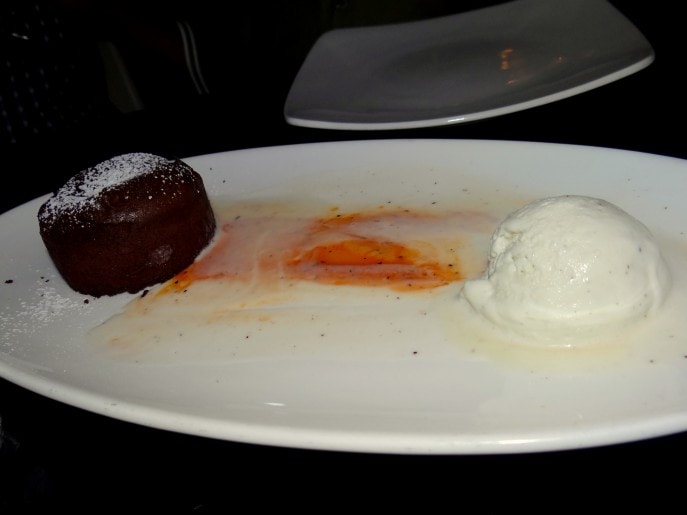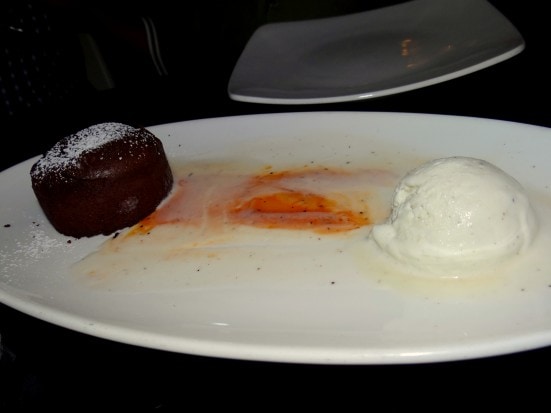 but the pièce de résistance was the Double Crumb Almond Crumb Apple Pie with Cinnamon Ice-cream.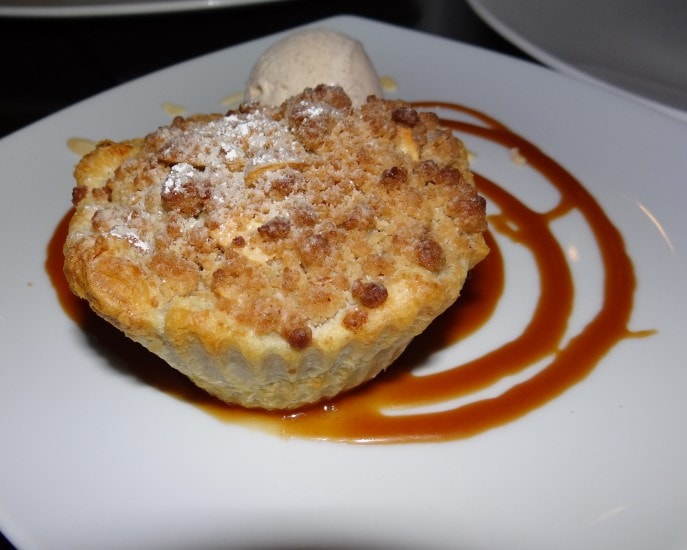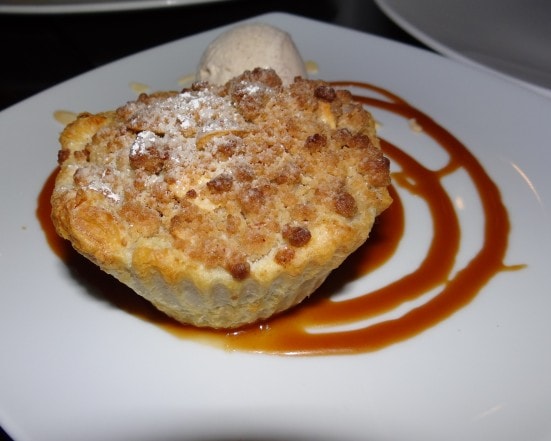 This was oh-my-goodness-fresh-out-of-the-oven-delicious!! I've never tried an apple pie so good. Full props to the person who thought up this recipe. Definitely a winner!
Overall, you can see we had a culinary feast that did more than just satisfy our hungry bellies.
This is one restaurant book-marked to visit (again!)the next time we're in Houston.
The STRAITS experience is one that isn't worth missing!