How to make S'mores Cookie Cups
This post contains editorial samples and/or affiliate links to products I recommend. While this adds no additional cost to you, I will earn a small commission on any sales made.
How to make S'mores Cookie Cups that are mess free and delicious! (Psst! If you make these mini muffin size you won't feel as guilty!)
The kids have already begun the countdown to summer and being in Texas, more days than few are real scorchers. Having bonfire pow-wows, with marshmallows, chocolate, and graham crackers would be incredibly uncomfortable in the heat!
But how could we say no to S'mores when the kids get together with friends?
The solution…
S'mores Cookie Cups!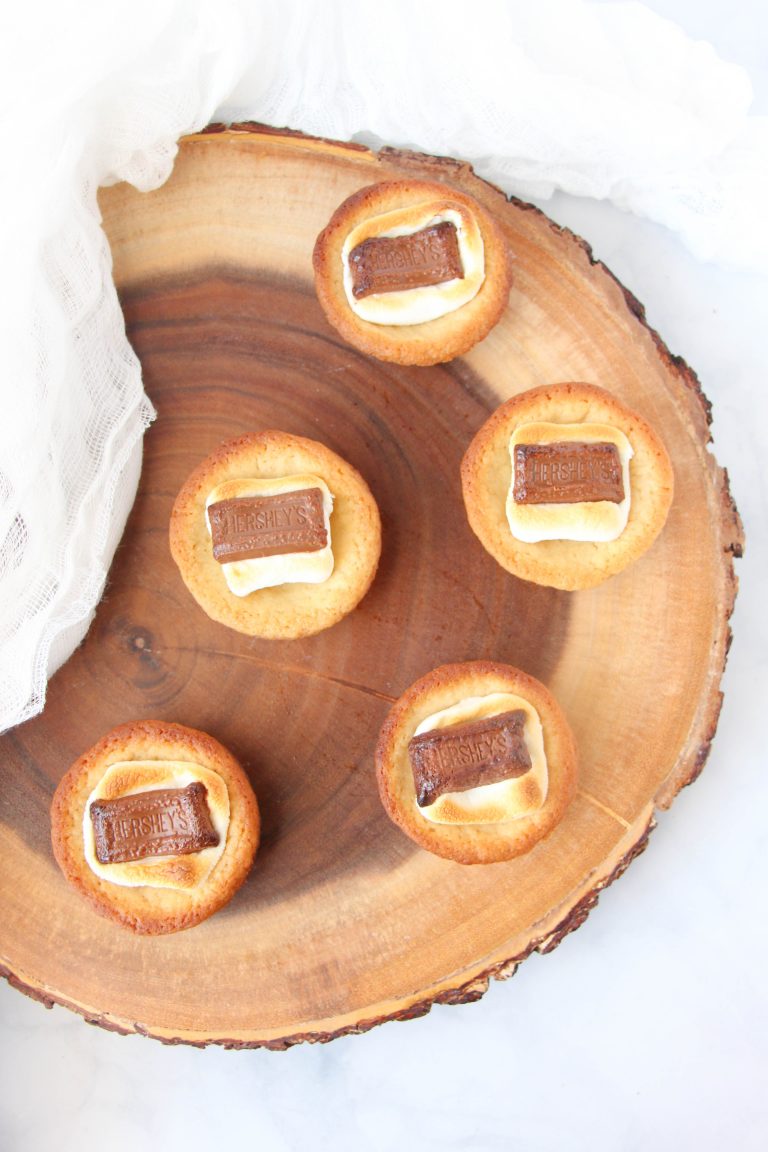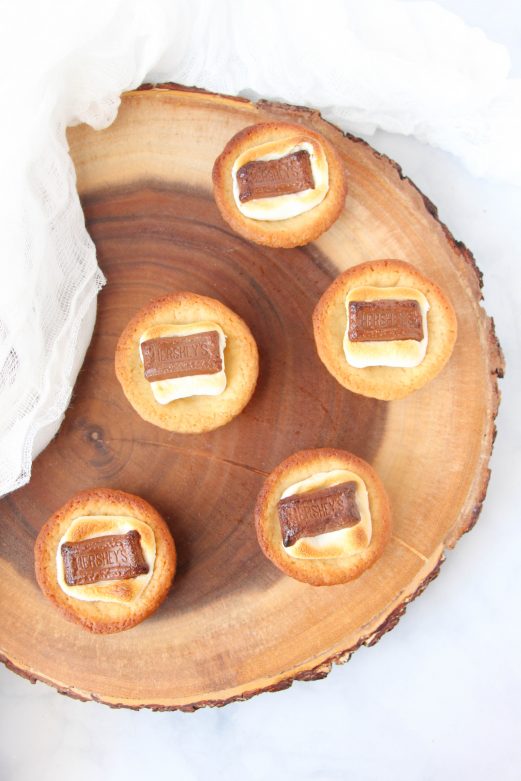 How to make S'mores Cookie Cups
If you're hard pressed on time you can make these with store-bought sugar cookie dough but my kids prefer the from-scratch version better.
Also, to ensure you don't struggle with the baked cookies sticking to your pan, invest in a good non-stick muffin or tart pan. Amazon has these at a great price all year round.
Half your battle is won when the cookie cups bake evenly, don't crumble, and come clean off the muffin tray.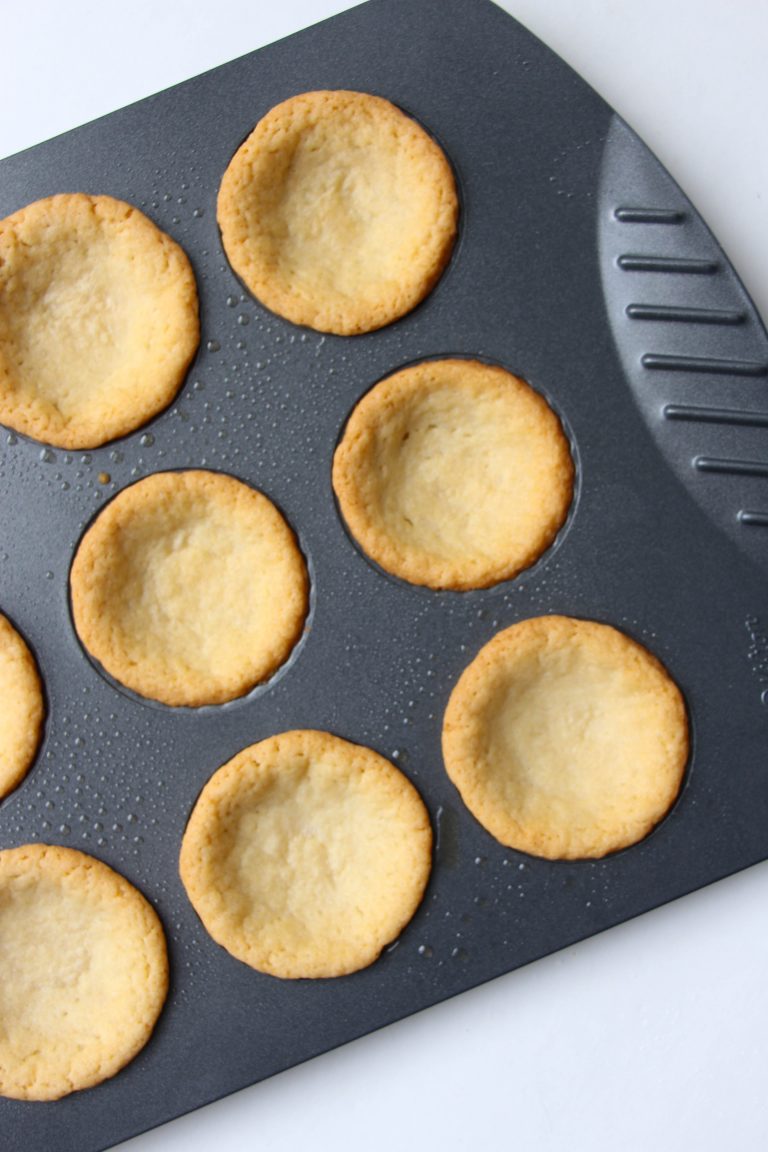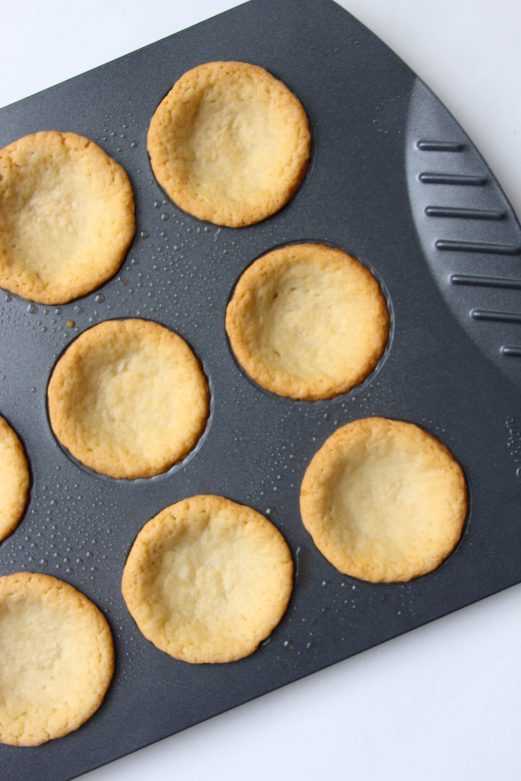 All set to make some S'mores Cookie Cups?
Let's start with the Sugar Cookie dough recipe first: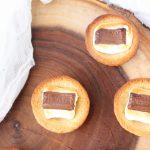 How to make Sugar Cookie Dough
Ingredients
3

cups

flour

1

teaspoon

baking powder

1

cup

unsalted butter

1

cup

sugar

1

large egg

1

teaspoon

vanilla extract
Instructions
Cream the butter and sugar together with a mixer until light and fluffy, about 2 minutes.

Add in the eggs and vanilla.

In a separate bowl, stir together the flour and baking powder and then slowly add it to the sugar-butter mixture.

Once all of the flour is incorporated into the dough, form into a ball and cover with plastic wrap.

Refrigerate for 30 minutes before shaping into cookie cups.
Remember you will not be baking the raw cookie cup dough with the marshmallows and chocolate from the start but will allow the cookie cups to bake 3/4ths of the way through, pull out the pan, place the marshmallows in the cookie cups and pop the pan back into the oven for about 2 minutes or till you see the marshmallows puffing up. The chocolate will be added thereafter.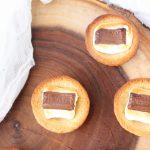 How to make S'mores Cookie Cups
Ingredients
Homemade Sugar Cookie dough

or 1 package store bought dough

24

jumbo marshmallows

2

bars chocolate
Instructions
Preheat oven to 350F

Grease a muffin or tart tin and press 1-2 Tablespoons of cookie dough into each indentation and press to shape into a cup shape (along the bottom and sides of the indentation).

When each muffin tin is full, place the pan in the oven and bake for 8 minutes or till you see the cookie cups turning golden brown.

Now pull the pan out of the oven, place a jumbo marshmallow into each cookie cup and pop the pan back into the oven again for about 2 minutes or till you see the marshmallows puffing up.

Take the pan out of the oven and quickly place a piece of chocolate on top of each marshmallow. (If you feel the chocolate is not melting, pop the pan into the oven while still hot and allow it to sit in the heat for about 30 seconds.)

Allow the cookie cups to cool in the muffin tray before removing and serving these yummy treats.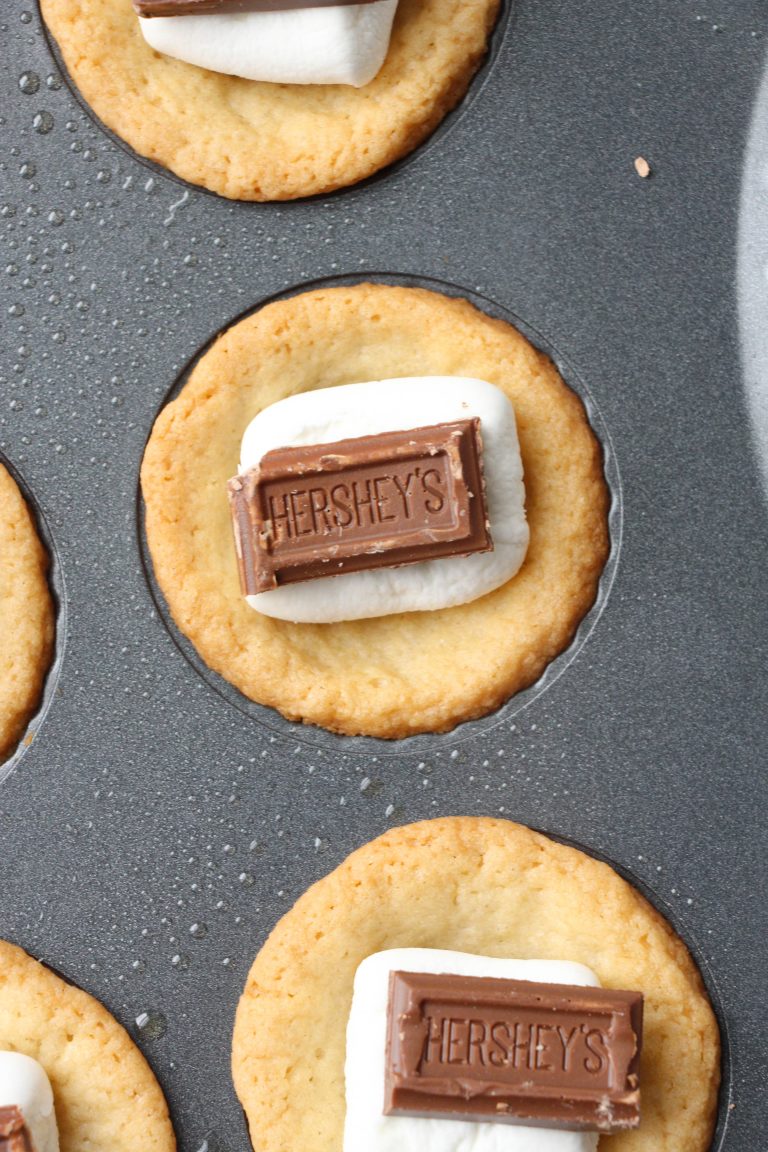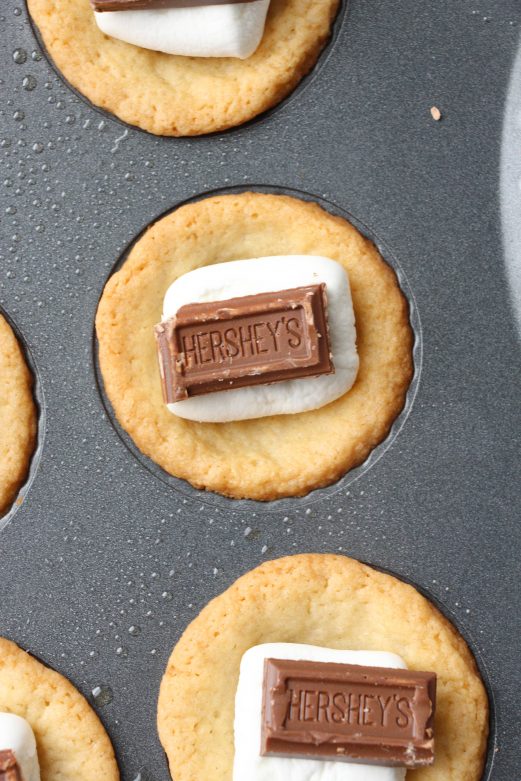 This is such an easy recipe to whip up and one that is loved by all ages.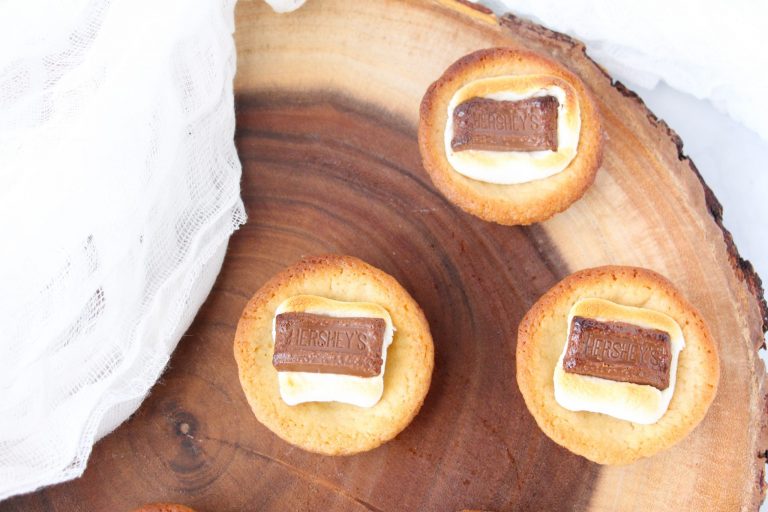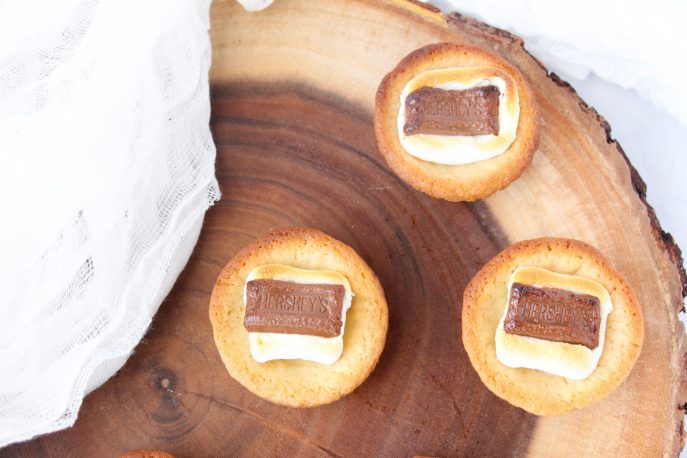 You can make a smaller version of this in a mini muffin pan with small marshmallows and Hershey's kisses instead, if you feel the larger cookie cups are too decadent for your taste buds.

Plus you won't feel as guilty when you help yourself to two of three cookie cups!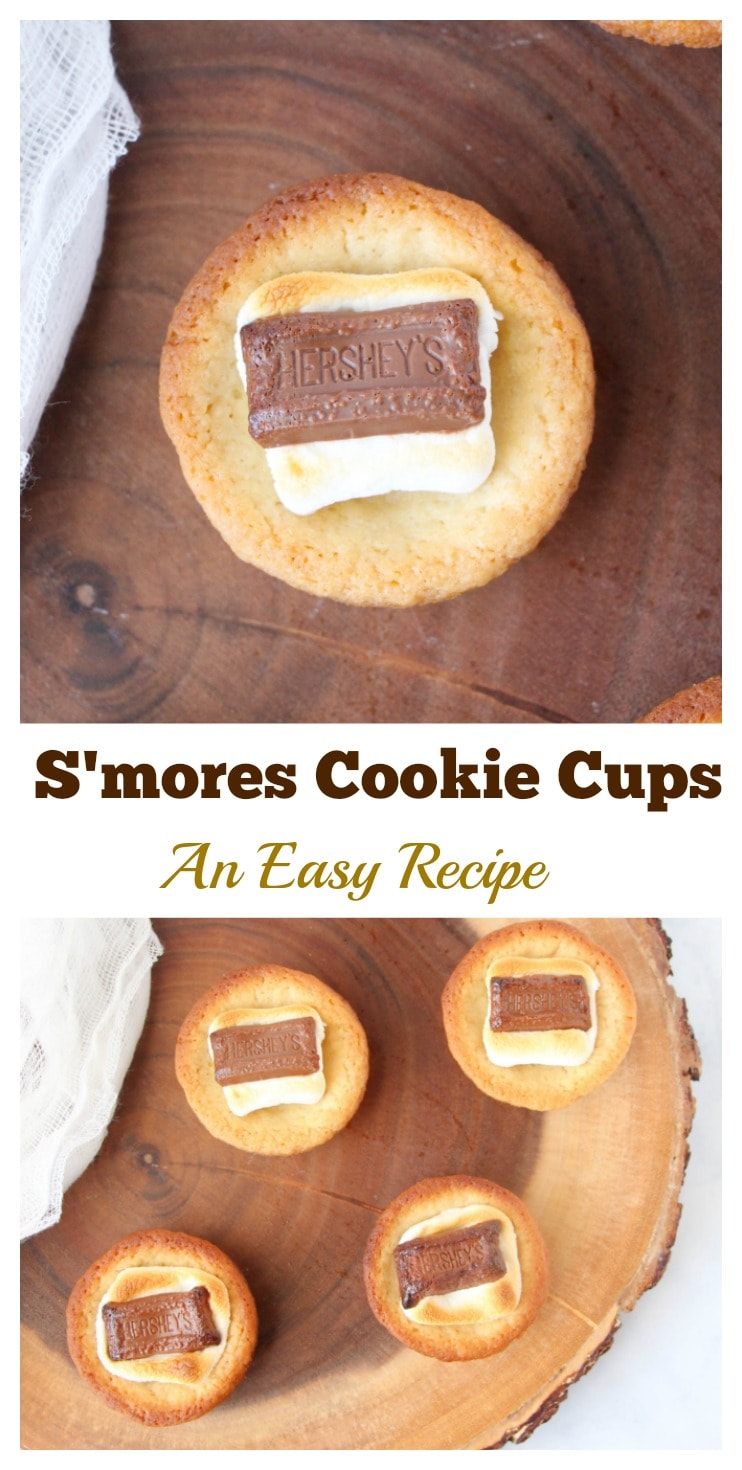 I'd love to hear from you. Hop over to chat with me on Facebook and/or Twitter