Ways to Save Money when you Adopt a Pet (+ A Homemade Dog Toy Tutorial)
This post contains editorial samples and/or affiliate links to products I recommend. While this adds no additional cost to you, I will earn a small commission on any sales made.
"Ways to Save Money when you Adopt a Pet" has been compensated by Collective Bias, Inc. and its advertiser. All opinions are mine alone. #FortunaForAll #cbias #CollectiveBias
On January 3rd, 2017, our lives changed in a big way, for the better!
We opened our hearts and our home to a precious 6-month-old German Shepherd-Chow Chow pup that we absolutely fell in love with on an earlier visit to our local animal shelter.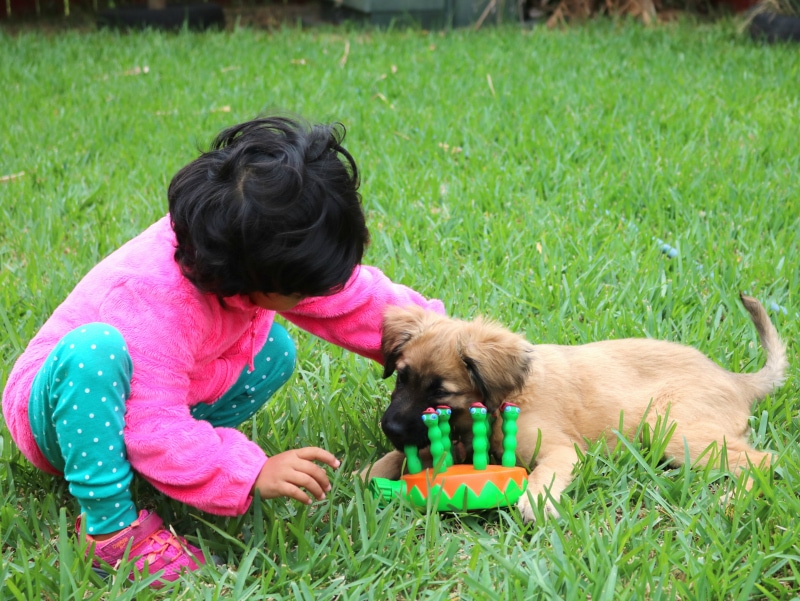 So many people say adopting a rescue pet is more of a burden than a joy but our family can testify this is far from the truth. With a little planning and patience, you can ensure those expenses don't skyrocket.
Ways to Save Money when you Adopt a Pet
Shop Smart.
One big way you can save when you bring home your rescue pet is to find the closest PetSmart to shop for all your pets' needs under one roof.
PetSmart offers the best prices on all premium pet products and hosts promotional events that will encourage you to stock up and save during the same.
The current hot promotion is the Purina® Save A Fortune event where the minimum purchase of $20 worth of select Purina products will be eligible to receive a $5 PetSmart gift card in rebate. Once purchase is complete, upload the receipt to the site and wait to receive your PetSmart reward.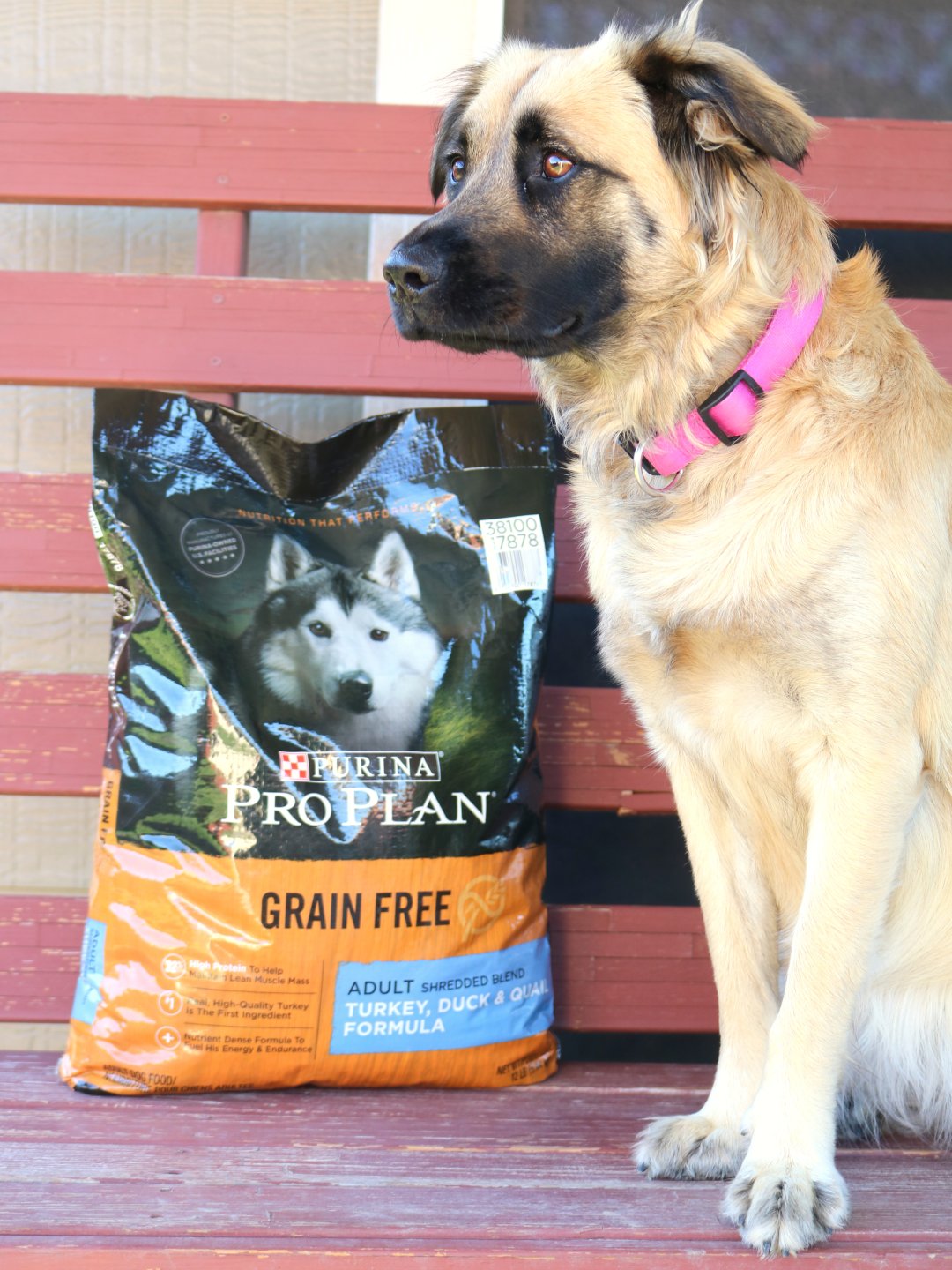 This includes products under the Purina ProPlan grain free line like Jingle's favorite above. Hover over the image and click the same to shop this product and/or hurry to your local PetSmart store to stock up!
Now there are three things to remember about this promotion:
1. This promotion is live for redemption from now till May 30th, 2018 but the eligible Purina purchases will need to be made before May 18th, 2018. (Gift cards will be mailed out 8-10 weeks after receipts have been uploaded.)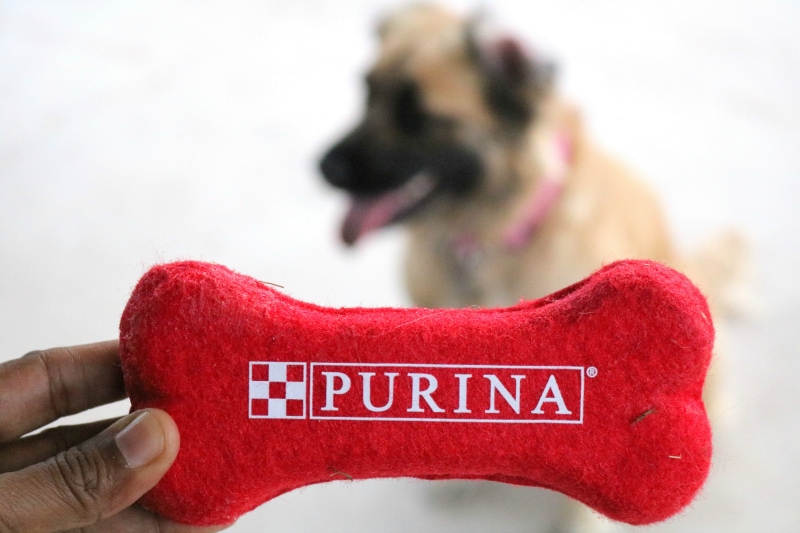 2. You can make more than receive more than one $5 PetSmart gift card but will need to make sure you split your transactions to ensure the minimum $20 is met.
3. Besides the rebate, you can enter for a chance to win some pretty neat prizes in the Paws of Fate instant win game and sweepstakes. * (Prizes include 2 Grand Prizes: 1 Dreams of Fortune cat bed – AVR: $2,145 and 1 Dreams of Fortune dog bed – AVR: $2,145. Instant win game prizes include 15 $50 PetSmart gift cards and more!)
* No purchase is necessary to enter /win the sweepstakes or the instant win game.
Buy what's best for your pet
While yes, it is important to stock up when pet food and other products are on sale, you do need to determine what is best for your pet and what she genuinely enjoys.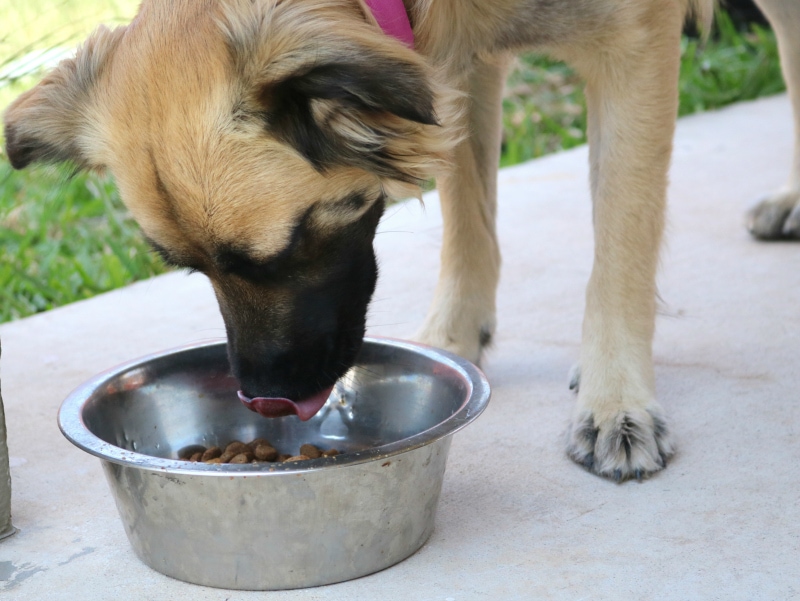 Notice her licking her chops?!
Now Jingle isn't a picky dog but we have learned quickly that she does love variety in her diet. She's also not a big fan of plain turkey products. Thanks to the pet specialists at PetSmart, we were introduced to Purina's Pro Plan, grain-free line to add additional nutritive value to her diet.
The Purina Pro Plan Grain Free Shredded Blend Turkey, Duck, and Quail is a current favorite that she ravenously wolfs down.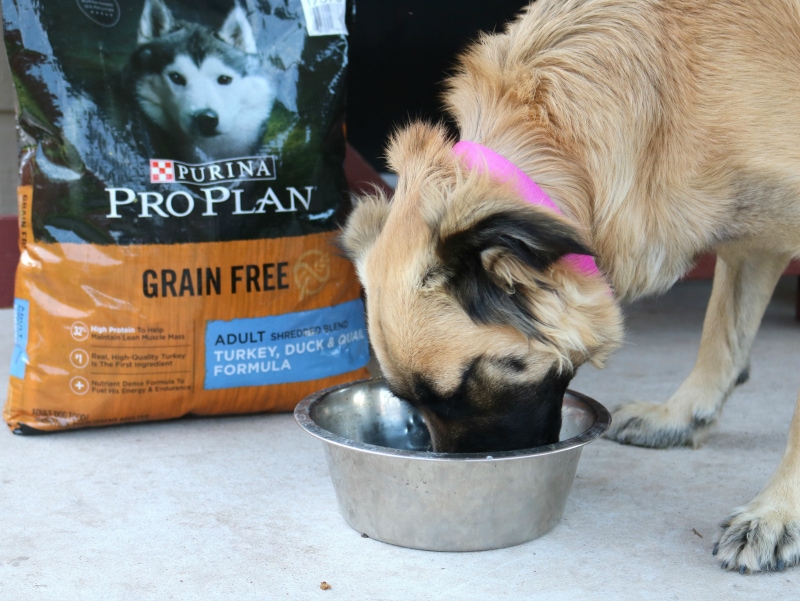 We switch it up, every few meals, with the Purina Pro Plan Savor Shredded Blend Grain Free Beef and Salmon, to keep mealtime interesting.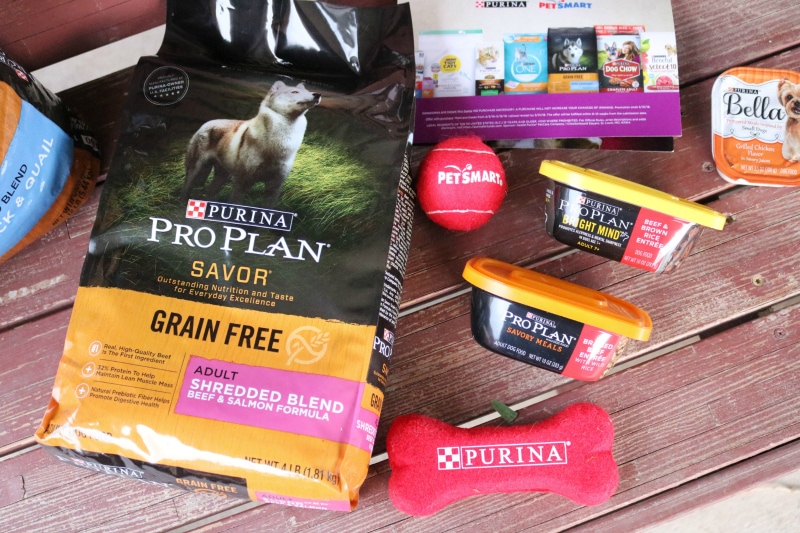 Keep your pet active
An inactive pet is one who is prone to fall sick soon. This ultimately would mean visits to the vet, which can turn out to be pretty expensive. Playing fetch, daily, is a great way to keep your dog active.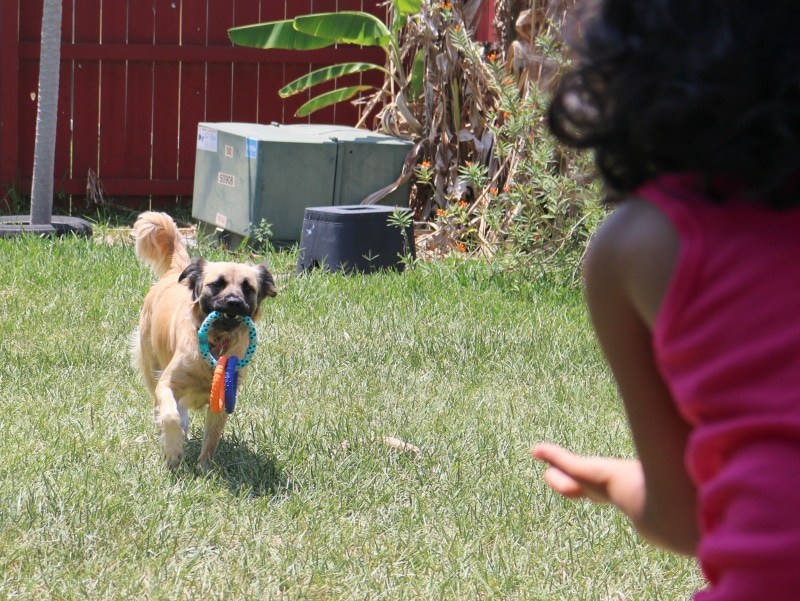 It's also important to socialize your dog by visiting the local dog park. PetSmart also hosts pet events on the weekend, another great way to introduce your pet to others.
Make your own pet toys
Jingle is still a chewer.
Don't be fooled by that innocent look!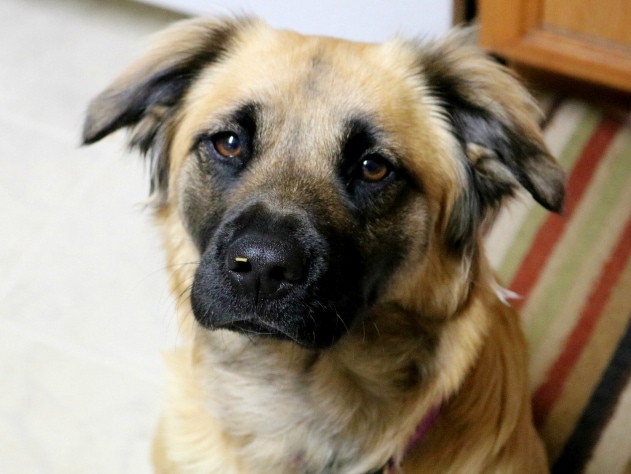 Experience has taught us that there are toys that will last more than a few weeks and some that won't. The ones that won't are definitely the sort you will want to make especially when you know your pet loves them.
Here's an easy toy to make. My 7-year-old made this with a little help from his 12-year-old sister.
How to make a homemade dog toy with old t-shirts
Materials required:
A small squeaky ball or toy
2 old t-shirts (preferably different colors)
A pair of scissors.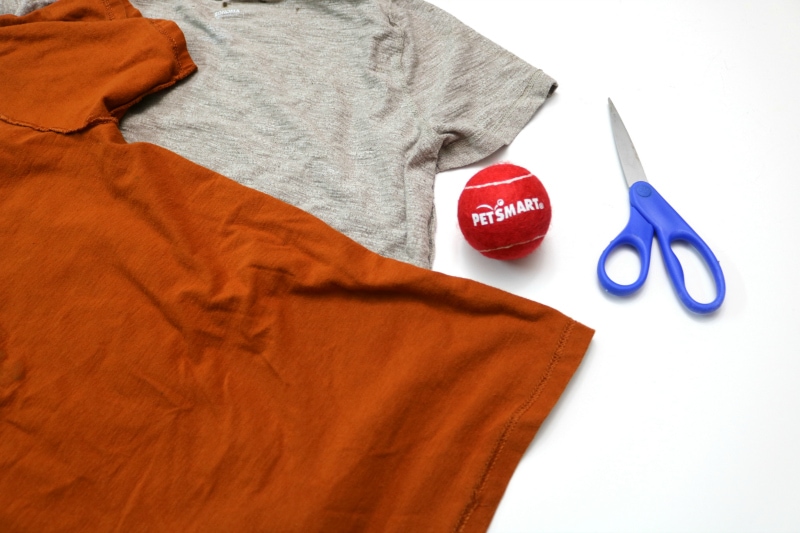 Instructions:
1. Cut the t-shirts into strips of equal length.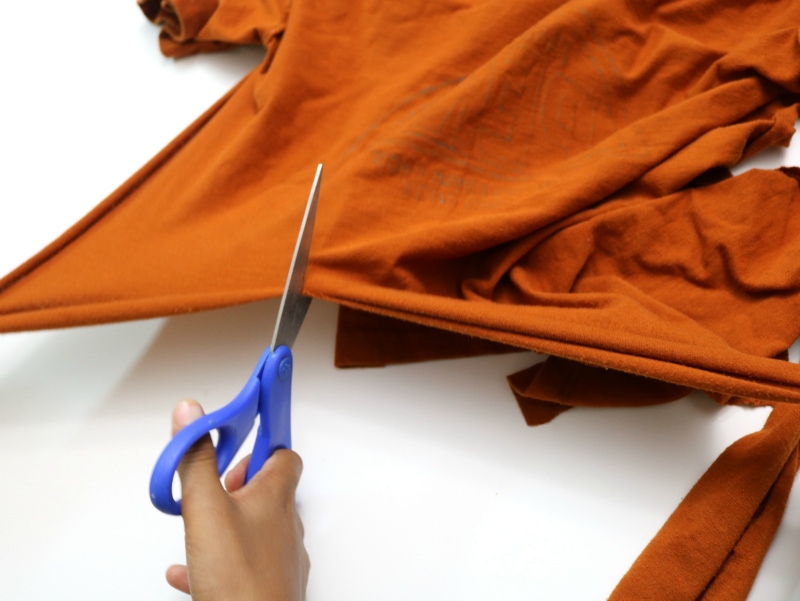 2. Cut one strip a little wider, approximately the width of your hand. This strip will be used to wrap around the tennis ball. When the ball is covered completely, tie the ends of the cloth strip into a knot.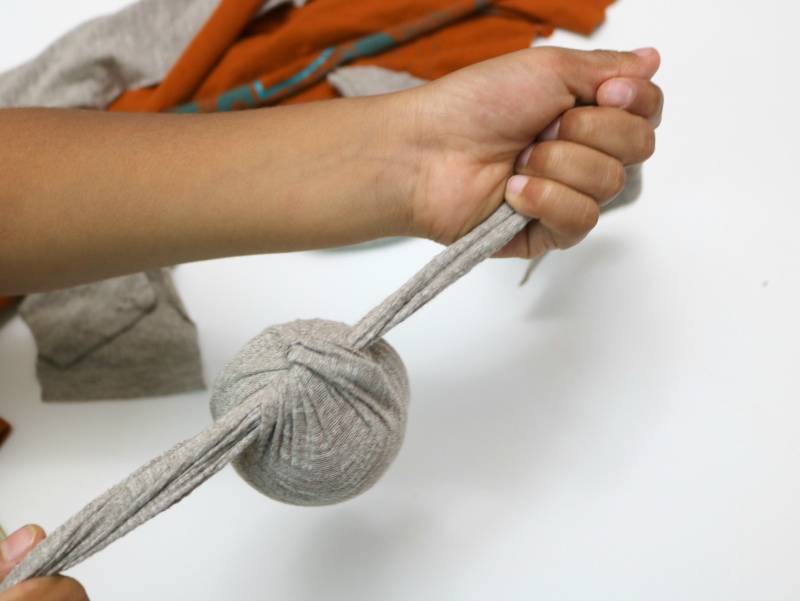 3. Now for a basic fetch-cum-chew toy, you will need a minimum 6 strips of t-shirt fabric,  2 smaller fabric strips to tie either end of the toy and one alternate colored wide strip to cover the ball again, if need be.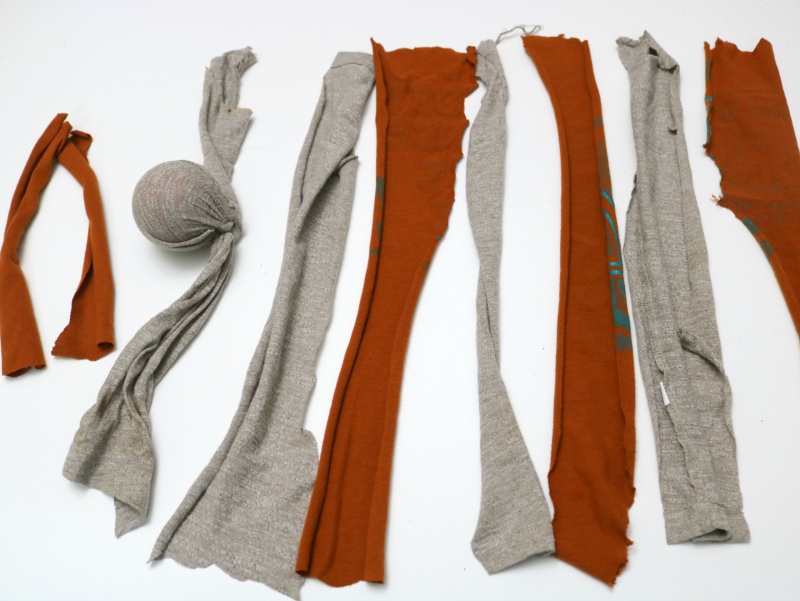 4. To begin the braid, you can do one with 6 strips or you could put 2 strips of each color together and braid the same.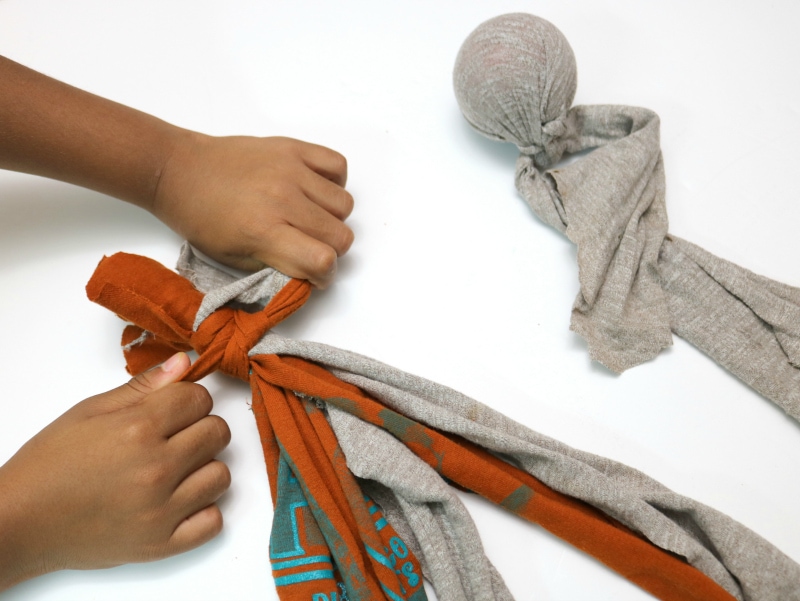 5. Before you begin the braid, ensure a small strip, double-knotted, holds the strips together, on the top.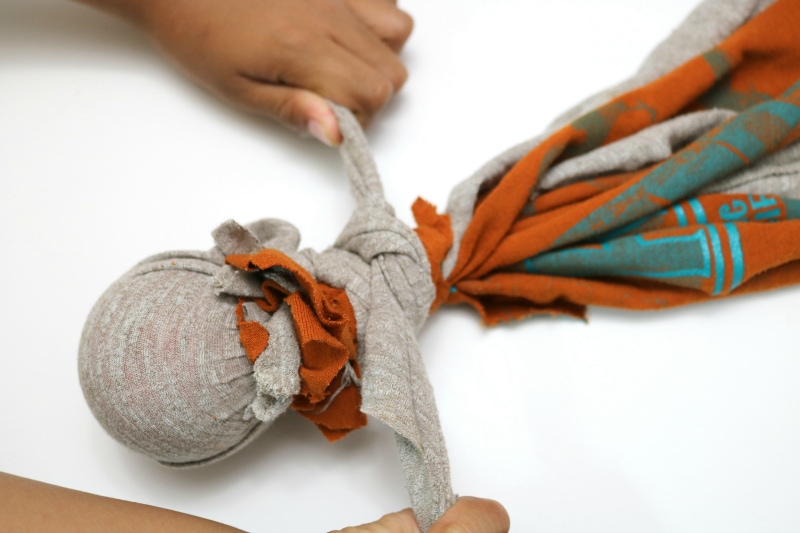 6. If you feel the fabric knots sticking out are not as pretty as you want it to be, cover the knots with the other colored fabric and tie a single knot around the same.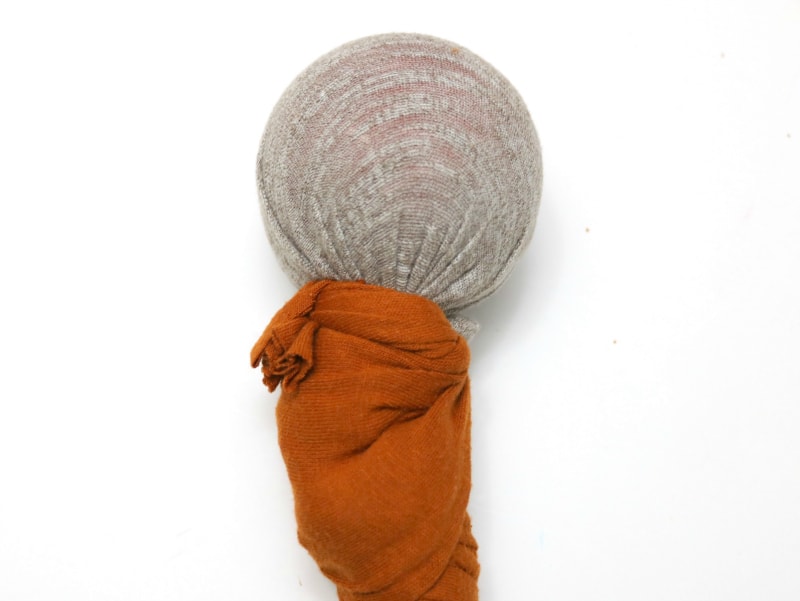 7. Finally, braid the toy all the way till 2 inches or so from the bottom,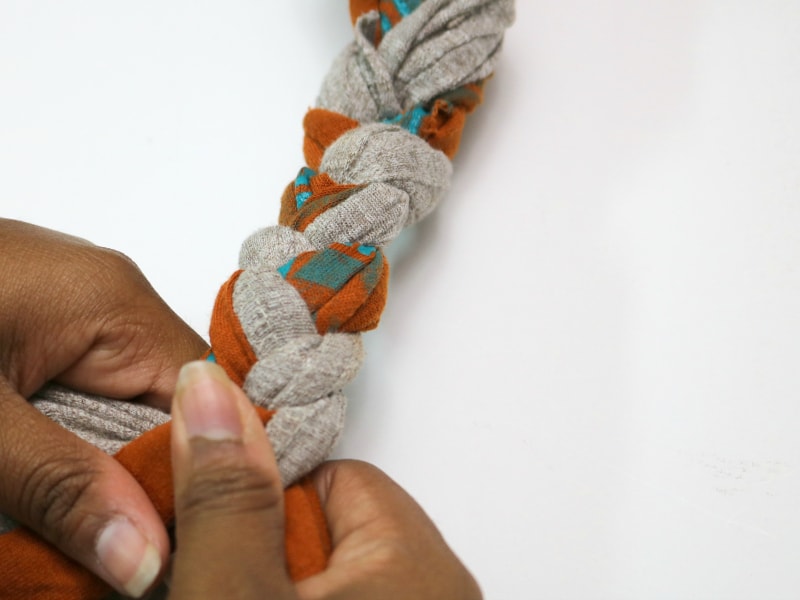 and secure the braid with a double knot, using the last small strip on hand.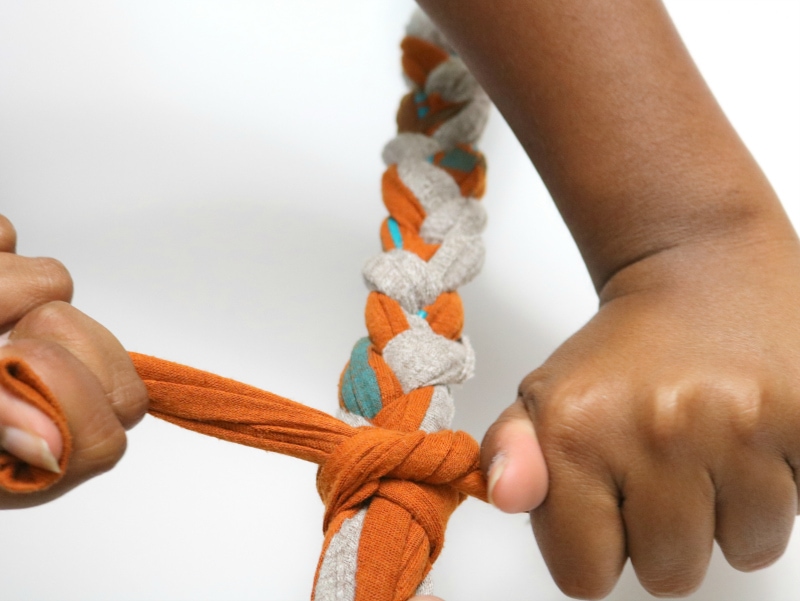 There you have it, a homemade dog toy,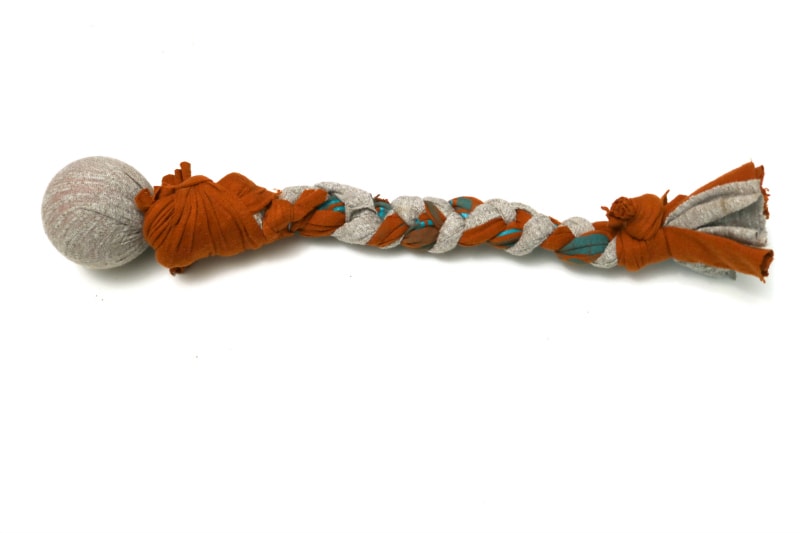 one that your pet will enjoy playing fetch with, gnawing and apparently cuddling too!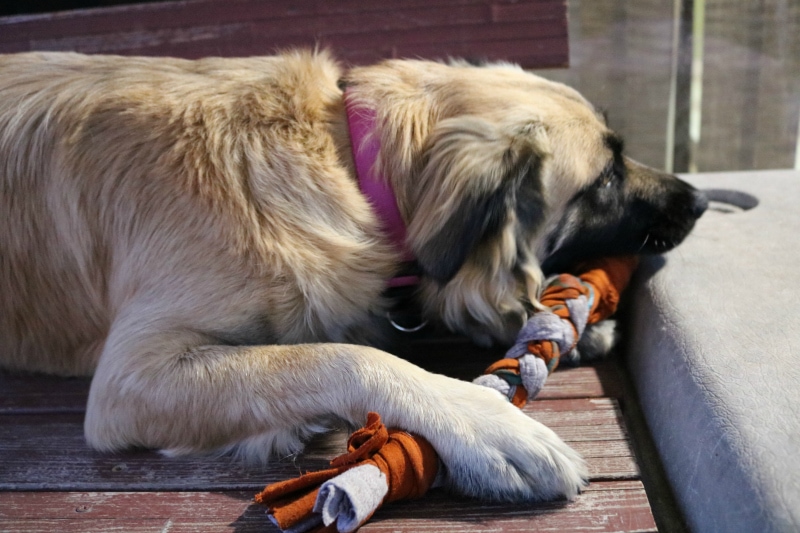 The kids plan to make another one over the weekend, but using a squeaky toy instead. Another Jingle favorite!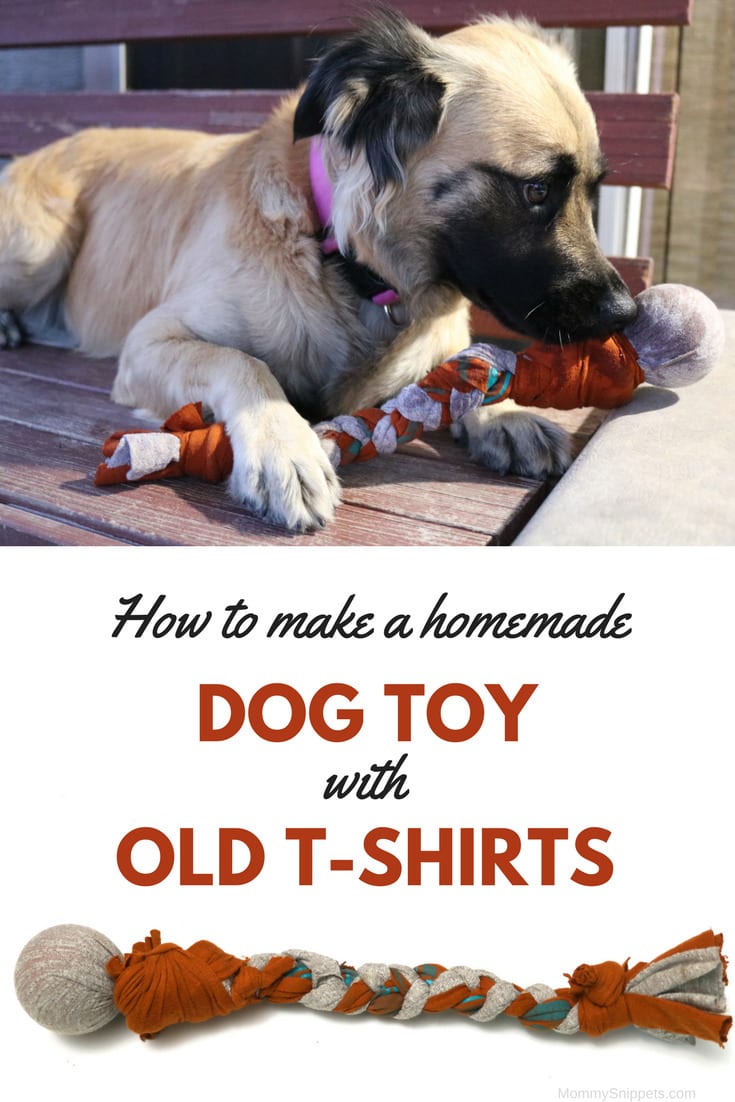 Jingle has brought our family so much joy. She's Baby Girl's favorite play buddy and I only have 1 regret after bringing her home…
I wish we had done this so much sooner.
Like many people, we had those concerns.
I'm glad we chose to step out in faith and love. It has been a decision we will never regret. No childhood is complete without a pet (unless allergies prevent this from happening). My sincere hope is that you're now encouraged to consider opening up your heart and home to a precious pet. All these great resources will validate your decision 100% of the way.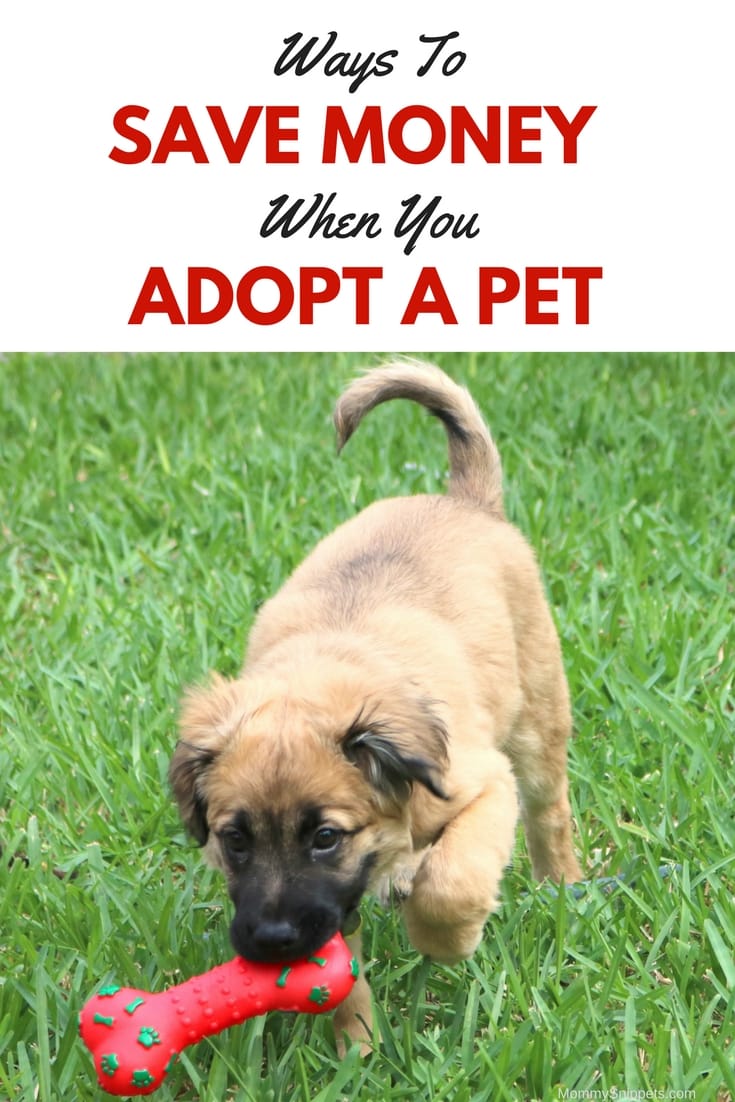 Please do visit your local animal rescue/shelter to find your family's fur-ever friend.
Your choice to adopt from a shelter and not shop will make the world of a difference in the life of at least one animal.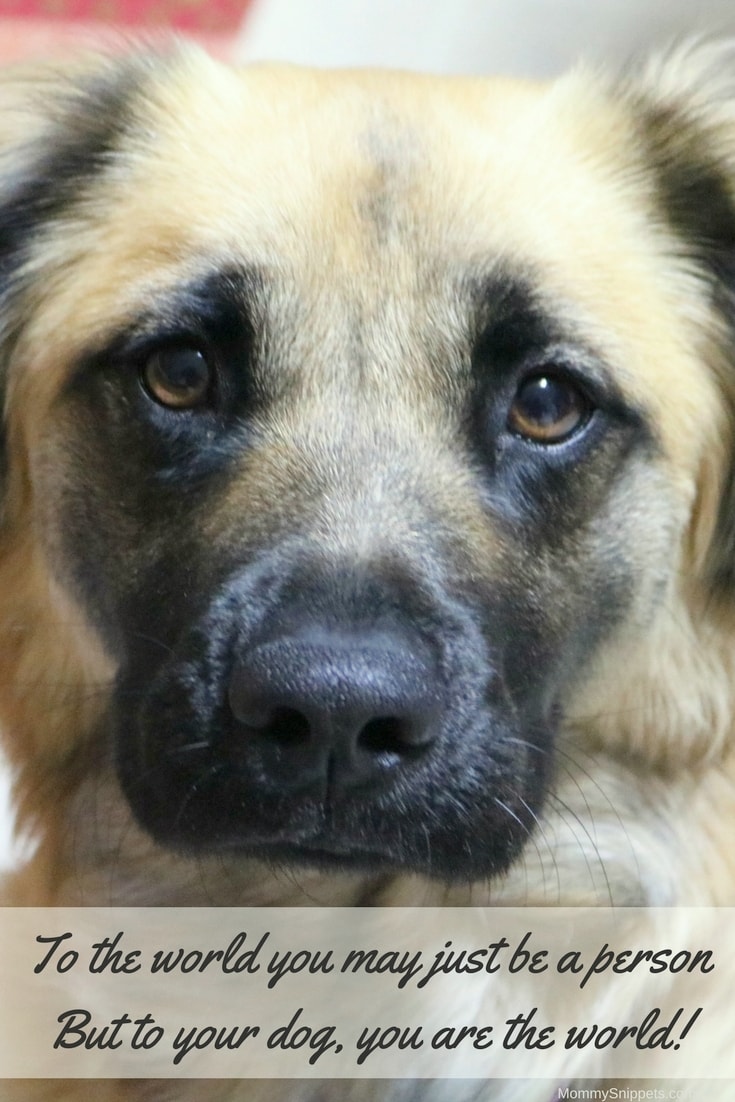 I'd love to hear from you. Hop over to chat with me on Facebook and/or Twitter