How to Poison Proof your home.
This post contains editorial samples and/or affiliate links to products I recommend. While this adds no additional cost to you, I will earn a small commission on any sales made.
"This is a sponsored post written by me on behalf of Nationwide Mutual Insurance Company. All opinions are 100% mine."
As soon as your baby becomes mobile it's time for you, your spouse and any other caregiver(s) to comb through your home and look for potential poison hazards.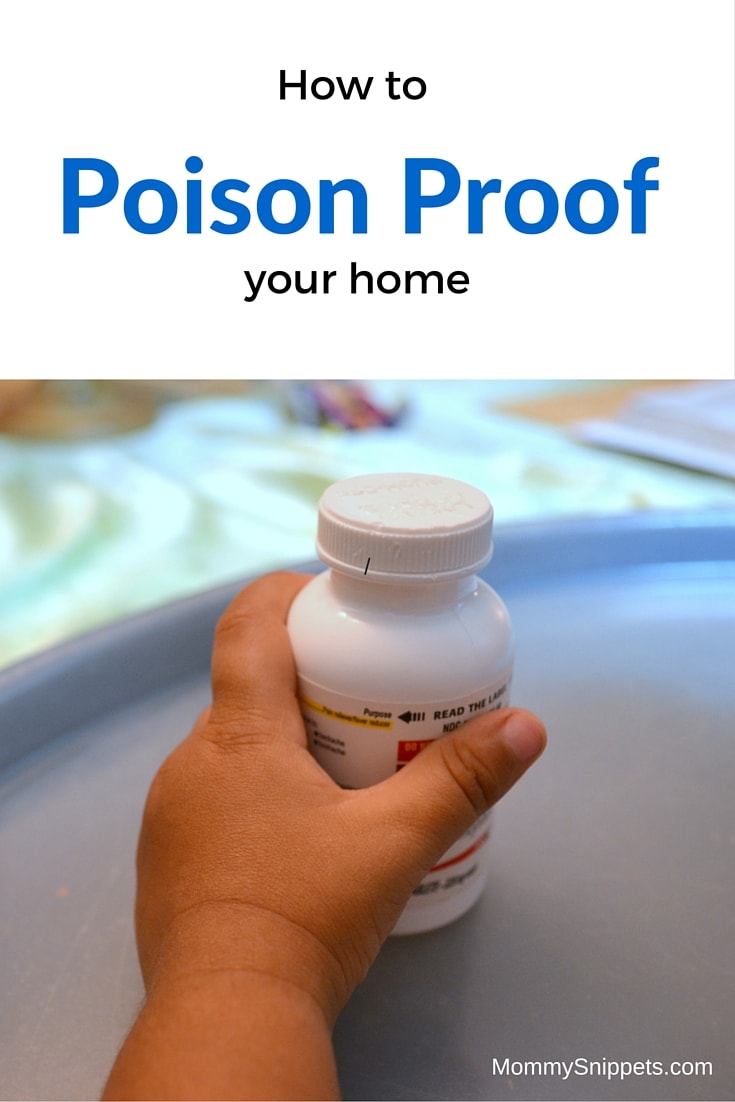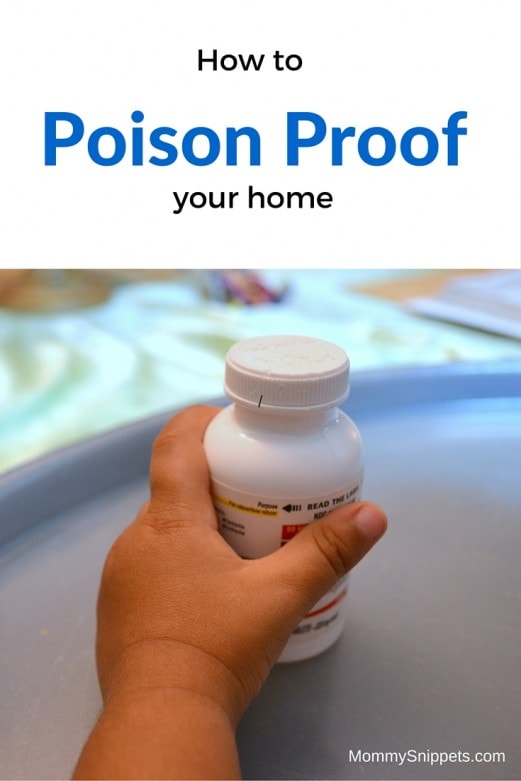 How to Poison Proof your home.
The Center for Disease Control and Prevention say every day over 300 children, between the ages of 0-19, are treated in emergency rooms as a result of accidental poisoning. And a shocking number of 2 children die daily because of an accident that could have been avoided.
In 2015, Nationwide launched the Make Safe Happen program to empower parents and caregivers with resources need to make their homes safer.
If you haven't poison proofed your home yet, don't wait another day.
There are 5 every day products lying around in our homes that can be harmful to our little ones if they get their hands on the same when you're not looking.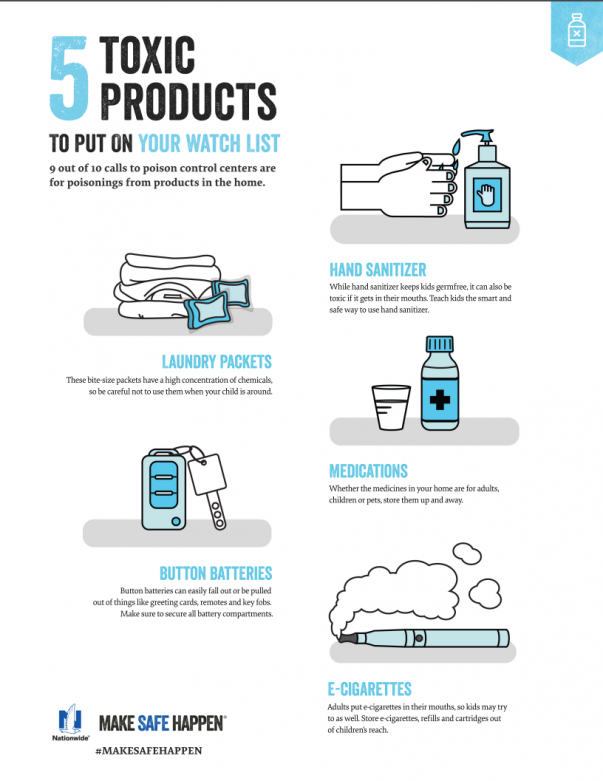 To be safe than sorry, these must-dos are advised:
Put toxic or potentially toxic products out of a child's reach. It's not enough to put it a shelf above your child's height level but go higher. If you have a toddler who likes to drag around her chair and stand on the same (like mine does), I would recommend using that as your warning alert.
If possible, place cleaning solutions, laundry products, pesticides etc in high cabinets or on high shelves in the garage where your child can't reach the same.
Don't leave child-proof medicine bottles lying around assuming your child can't open the same. I can't tell you the number of times I've struggled with opening a prescription bottle and my 5 year old has walked up and opened it out without any problems.
When buying toys that use batteries opt for battery covers that are screwed shut over easy flap open ones. This reduces the danger of a child putting those button batteries especially in his mouth.
If you have a baby and an older sibling/siblings at home, explainto the older one that certain toys need to be kept away for a time till the baby is older or in a cupboard that only you can access, to allow him to play with the same while the baby naps or you are playing with the baby elsewhere. This includes toys like small construction blocks (LEGO), small balls, marbles, tiny figurines and even coins. Art supplies like crayons, pencils, paint and playdough, should also be kept away from reach.
Ensure handbags and totes holding make up, hand sanitizer and deodorants are kept on hooks on doors or where baby can't get to the same.
If you have any of the mentioned products in floor cabinets, invest in cabinet locks.
God forbid, my child does consume something unsafe, what should I do?
Keep your calm and check if your child is alert. If so, call the Poison Helpline: 1-800-222-1222 . Do not make them gag or vomit till you speak with someone on the Poison Help line or a medical professional.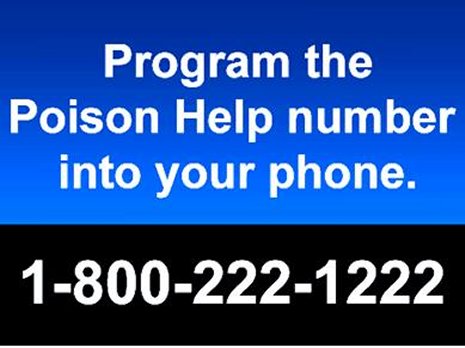 It naturally goes without saying that you must call 911 if your child is finding difficulty breathing, is unconscious, unresponsive or has seizures.
Visit the Poison Help Resources for more information on what to do in such an emergency.
I pray none of us will ever have to be in this situation. May we poison proof our home wisely and yes, share this information with friends and family.
I'd love to hear from you. Hop over to chat with me on Facebook and/or Twitter