One of our first stops in Israel was the Jerusalem Biblical Zoo. It is a must for any trip Israel for families. This 63-acre zoo is nestled in a beautiful valley in the middle of the city.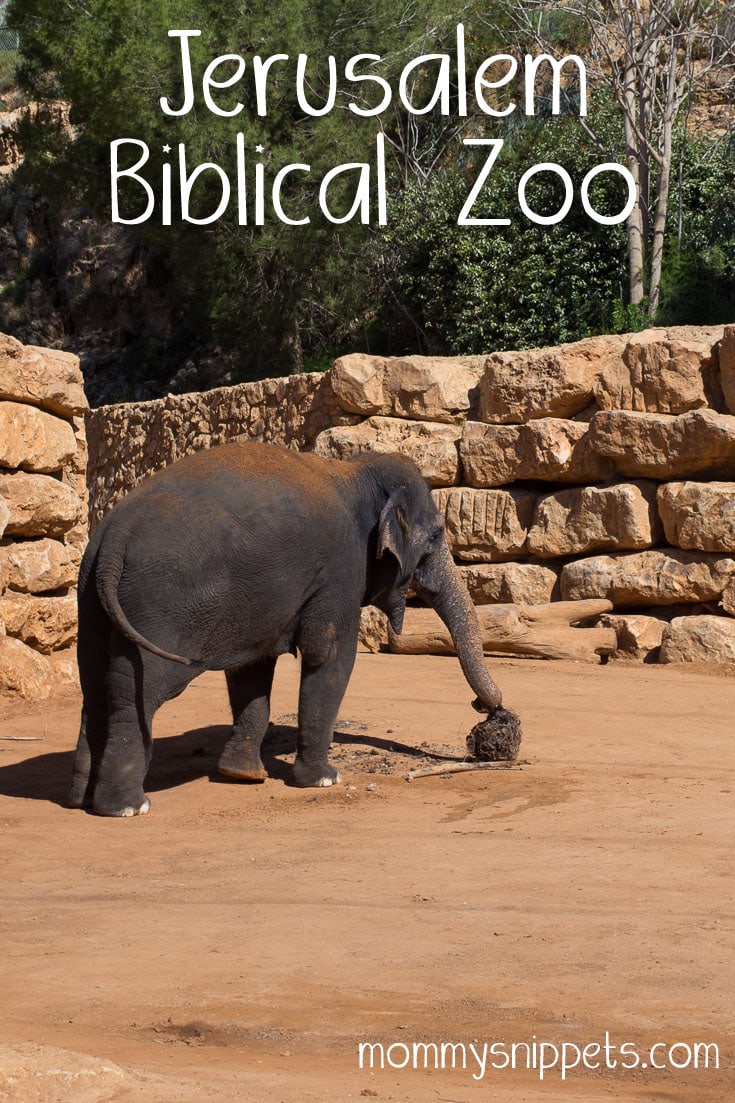 Jerusalem Biblical Zoo
The Tisch Family Zoological Gardens is home to more than 200 species of animals, including giraffes, elephants, monkeys, exotic birds, and more.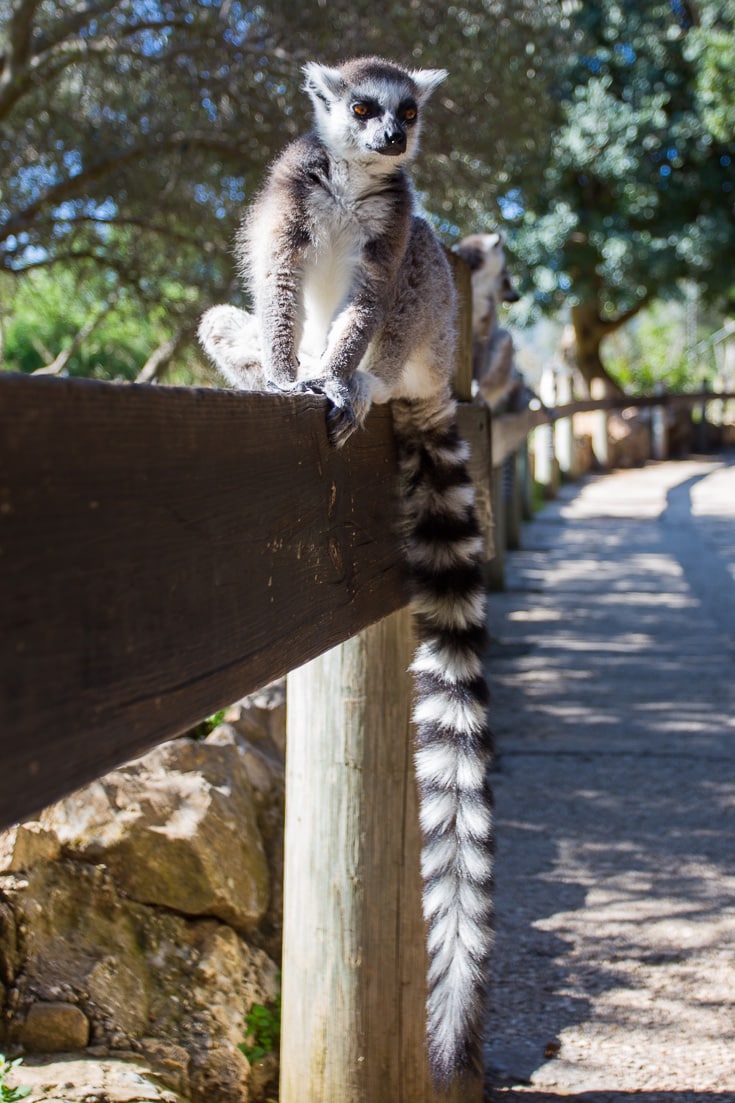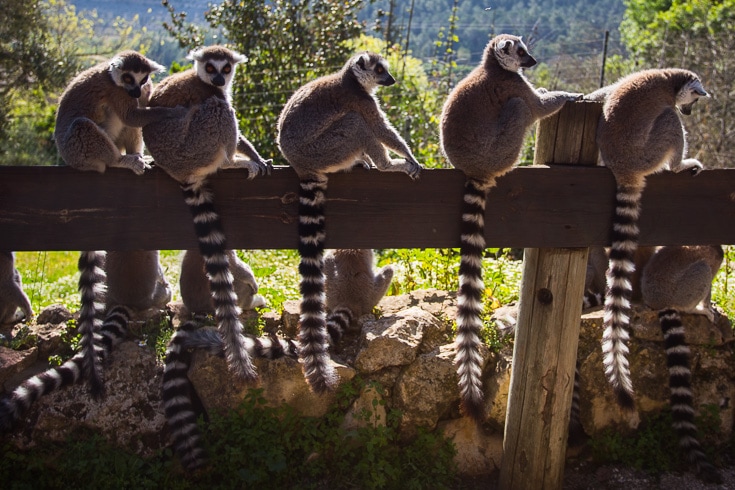 As part of our tour, we entered the Lemur area and got to meet these beautiful creatures. They ran right up to us and even posed for some pictures!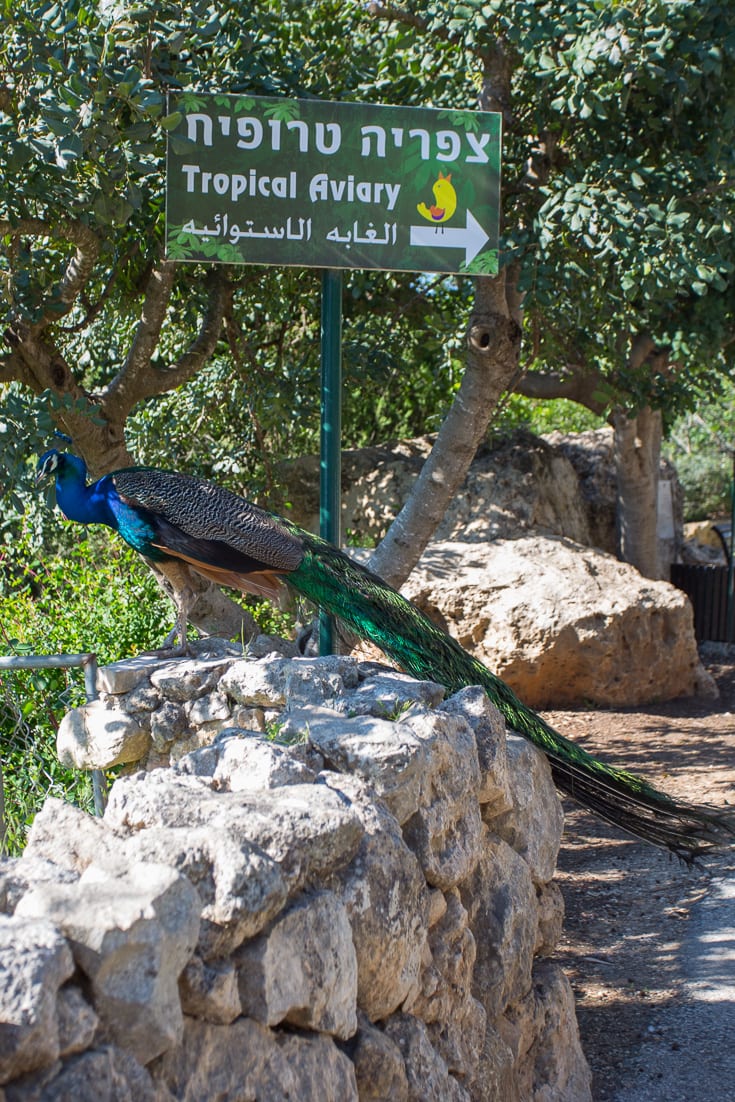 One of the coolest things about the zoo is just how close you could get to the animals. There were very few cages — many of the animals seemed to have acres upon acres to move about. This peacock was just roaming around. So fun!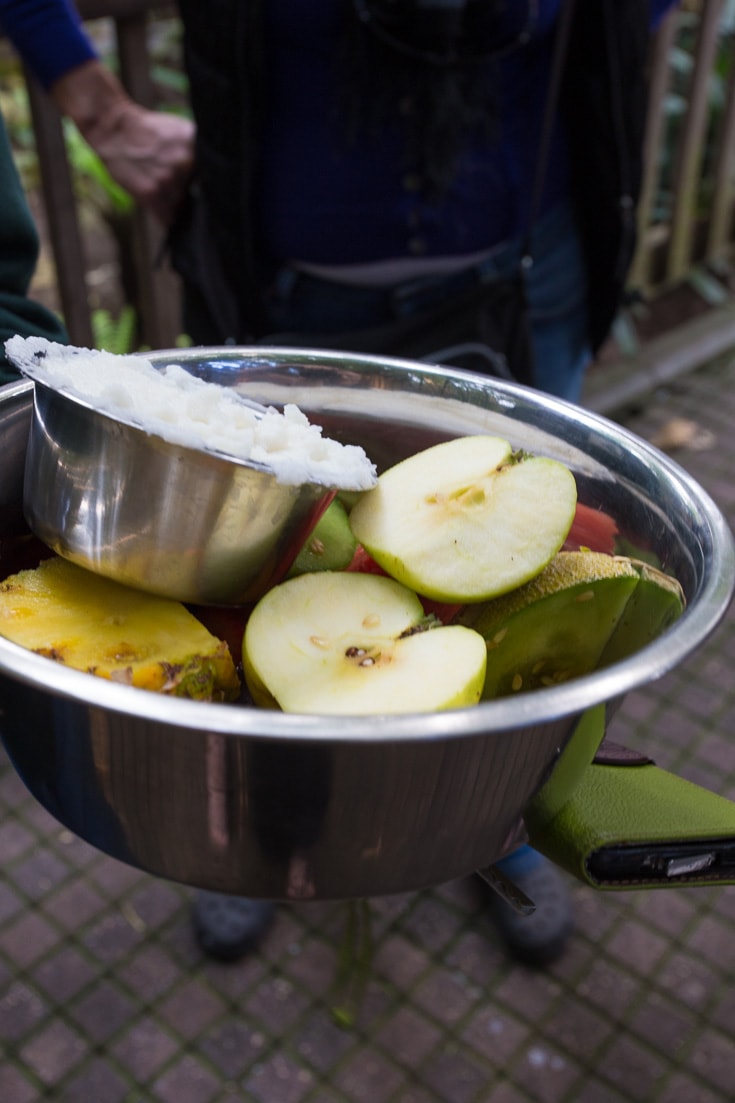 Check out that fresh fruit! This is what they were feeding some of the exotic birds while we were there. In ancient times, Israeli farms would give 10 percent of their crops to priests.
That practice is continued today, but instead of priests, the fruits and vegetables go to the government, which gifts part of it to the animals at the zoo. How cool is that?!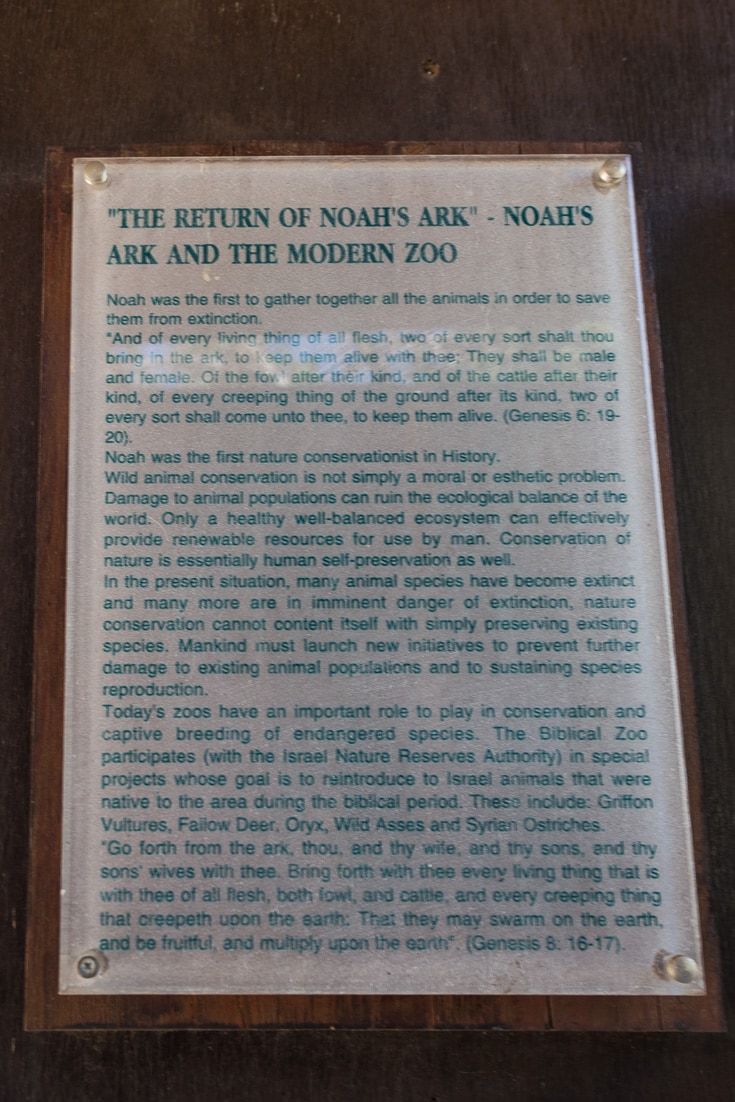 The zoo also features a Bible Land Preserve, which houses 30-40 species of animals that are found in the Old Testament. The animals live together — deer and gazelles in one area, lions and bears in another — and each habitat features verses from the Bible that talk about the different animals.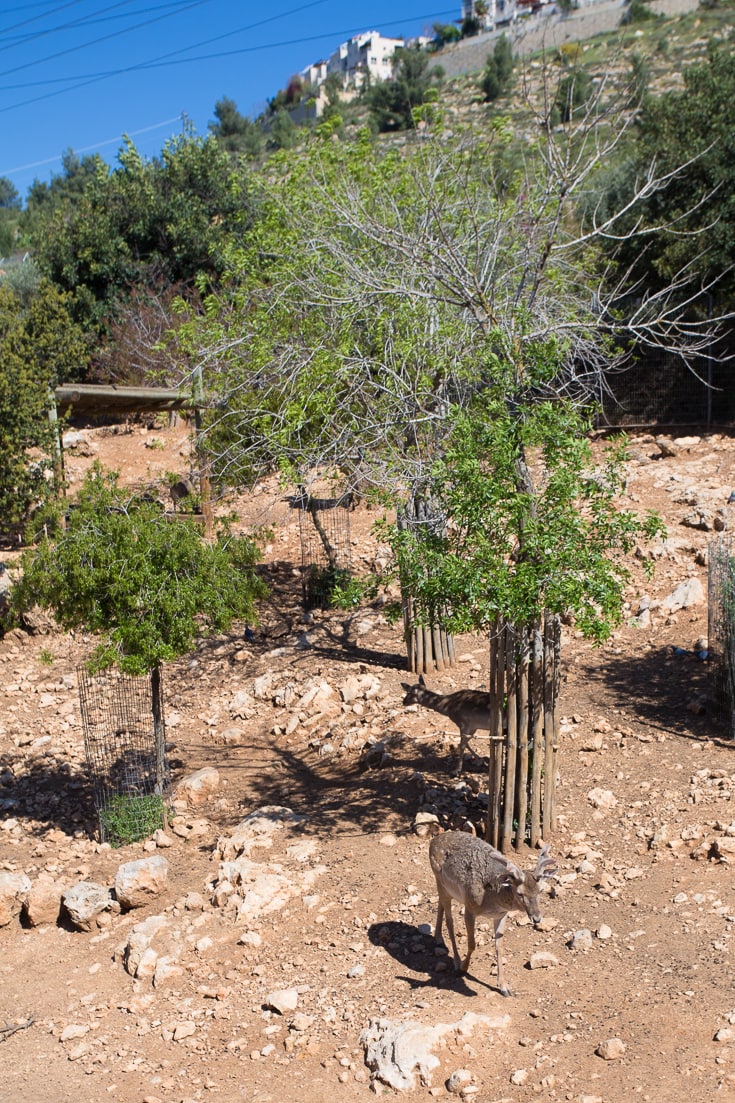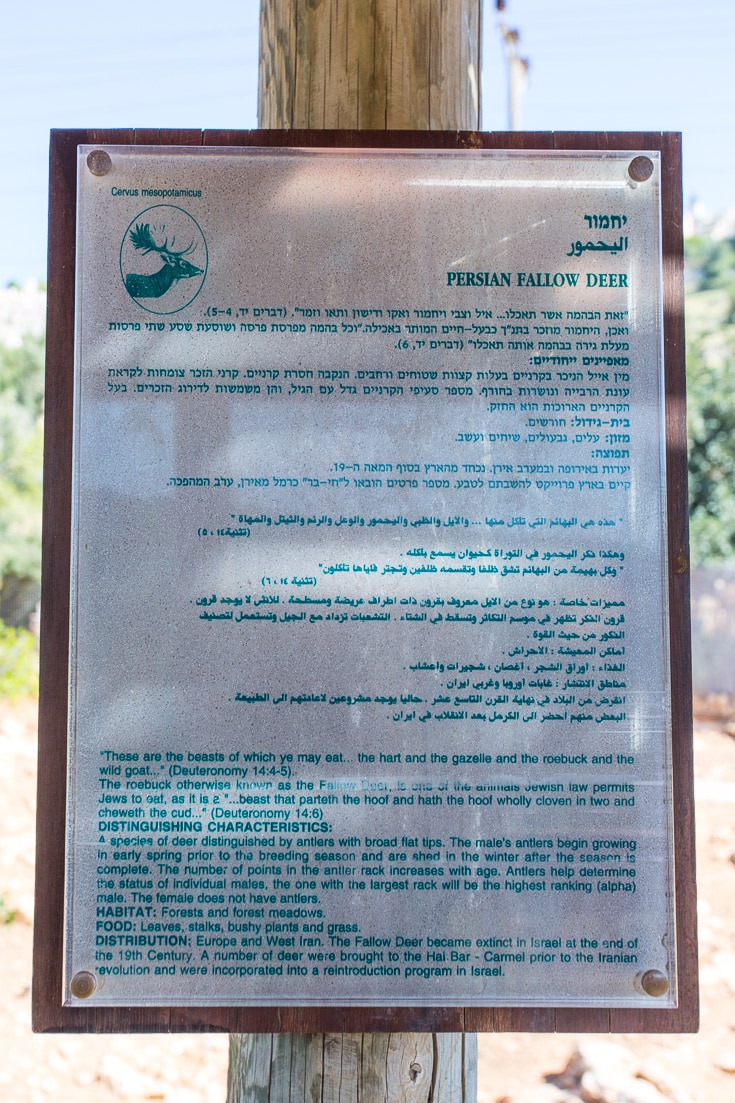 The Persian fallow deer is one of these animals — it was on the verge of extinction but was brought back by zoological efforts and now there is a healthy population in the Jerusalem Biblical Zoo.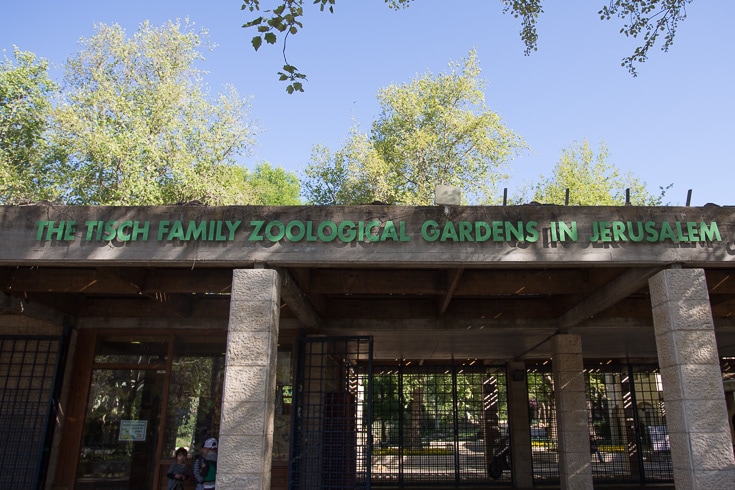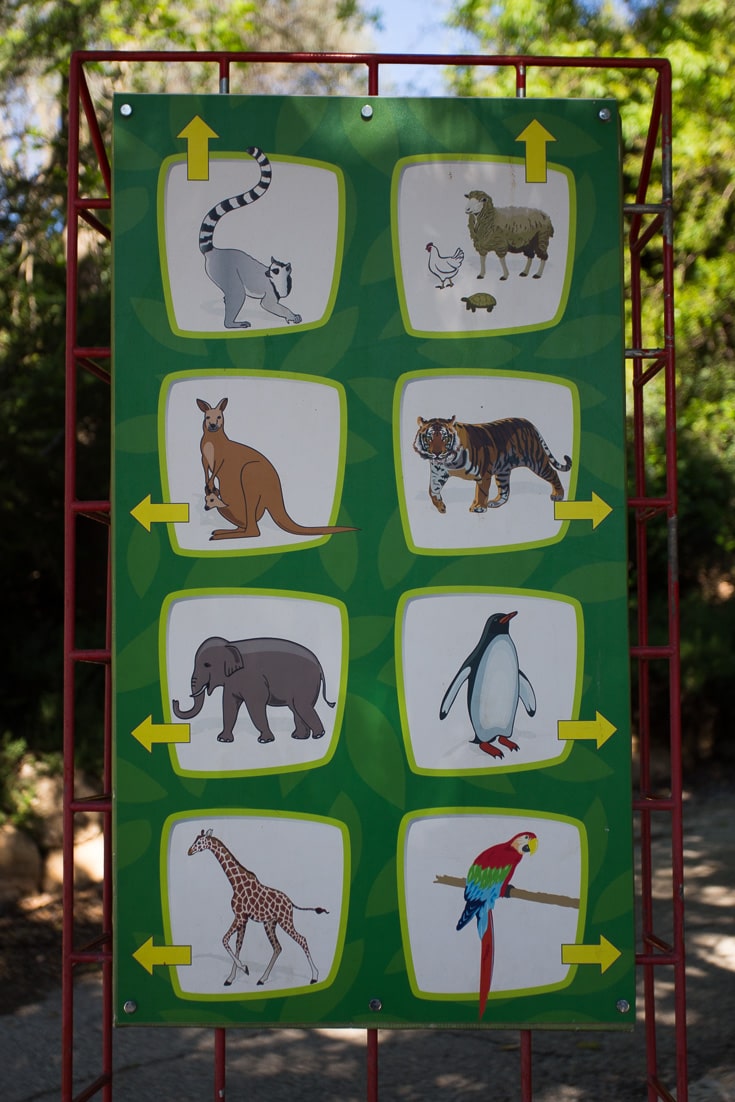 The zoo is open every day except Yom Kippur, Holocaust Memorial Day, and IDF Memorial Day.
Admission is 42 NIS for children and 55 NIS for adults.
Click here for more info on hours and admission!
Don't miss the rest of our Israel for families adventure!