Israel for Families — Is it Safe?
This post contains editorial samples and/or affiliate links to products I recommend. While this adds no additional cost to you, I will earn a small commission on any sales made.

When Marina first asked me to cover a press trip to Israel for her, I jumped at the chance.
Visiting the Holy Land has always been a dream of mine, so I didn't think twice. But my friends and family had a different reaction. Their first question was, "Is it safe?"
Now that I have been and am home, I can tell you — I felt safe the whole time I was in Israel.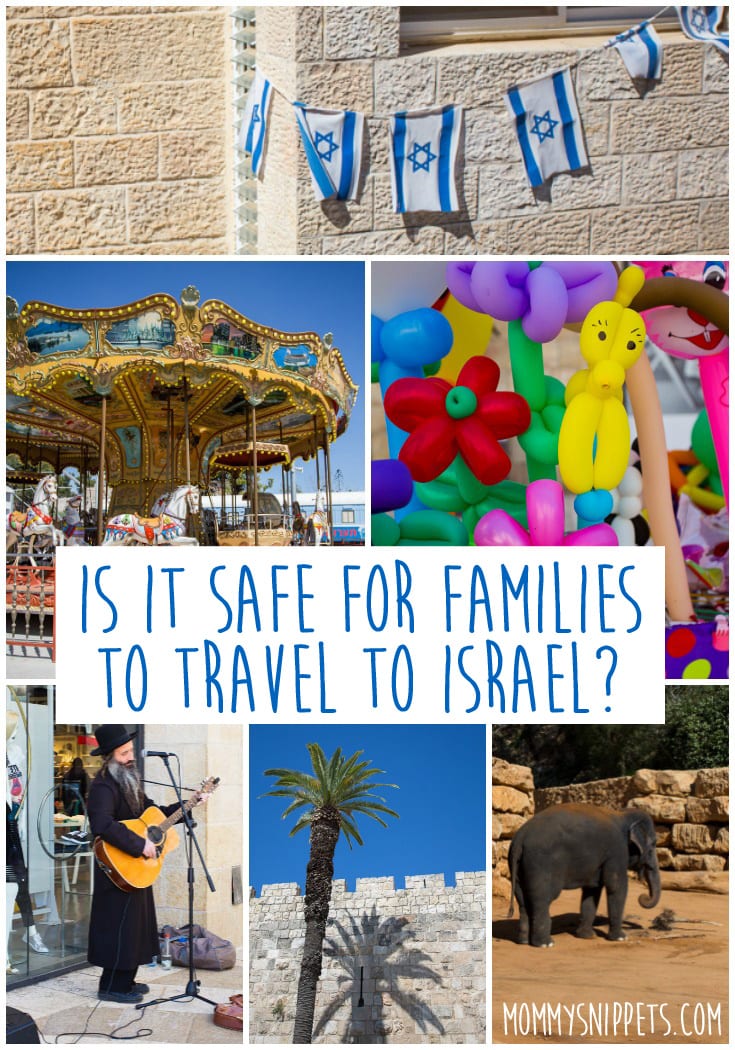 It is undeniable that there are tensions within the country, particularly in Jerusalem. But the perception from the outside is much grimmer than what I experienced. Honestly, I thought I would be landing in a war zone. But I was pleasantly surprised.
Visiting Israel is much like visiting a European country. There are all the amenities you could need — shopping malls, fine restaurants, a zoo, markets. There are paved roads and lots of traffic. The people are friendly and they love children.
When planning your trip to Israel for families, there are a few things you should keep in mind.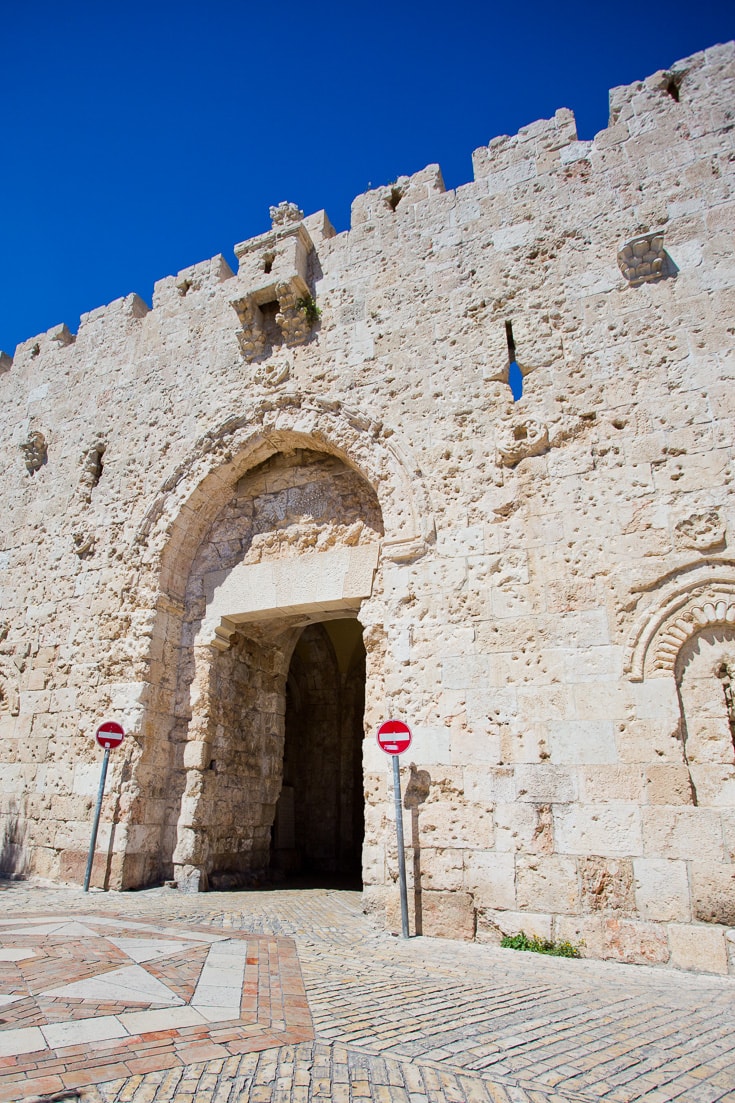 A tour guide is a good idea. Whether that's a bus tour or an individual that you hire through the Ministry of Tourism, a tour guide can help you navigate your trip safely. There are certain parts of Old Jerusalem that are not safe for tourists and a guide will be knowledgeable of those areas. Just like you wouldn't wander around Washington, D.C. or New York City without an idea of where you're going, you should know where you are heading in Jerusalem.
Expect lots of security. There are checkpoints along some of the roadways. And security at the airport is the highest I've ever seen. When you enter some places, your bags will be searched. It's all to keep you safe, though, and I was happy to see that the Israelis were on top of their game.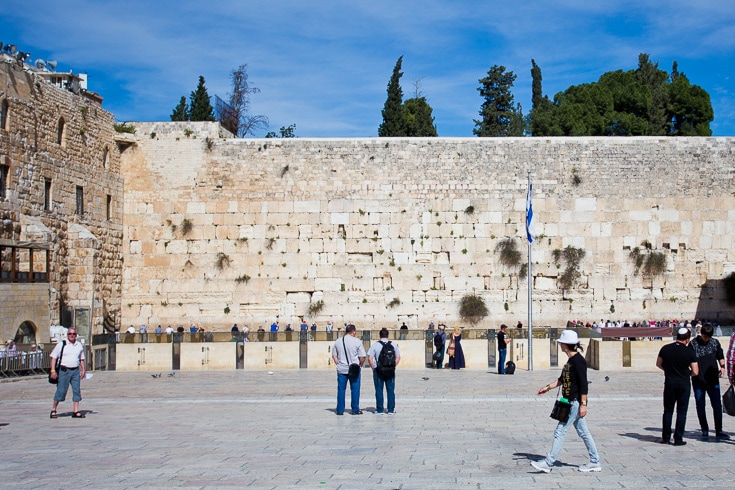 Know the culture. Honestly, the hardest thing about visiting Jerusalem for me was navigating the expectations around orthodox Judaism. Know that most of the restaurants in Jerusalem are kosher — so they will either serve meat or dairy, but not both. If you travel to Jerusalem over Shabbat, know that many of the businesses will be closed and certain things will be frowned upon. For instance, the elevator in our hotel was programmed to stop on every floor on Shabbat because the orthodox Jews cannot press a button on the Sabbath.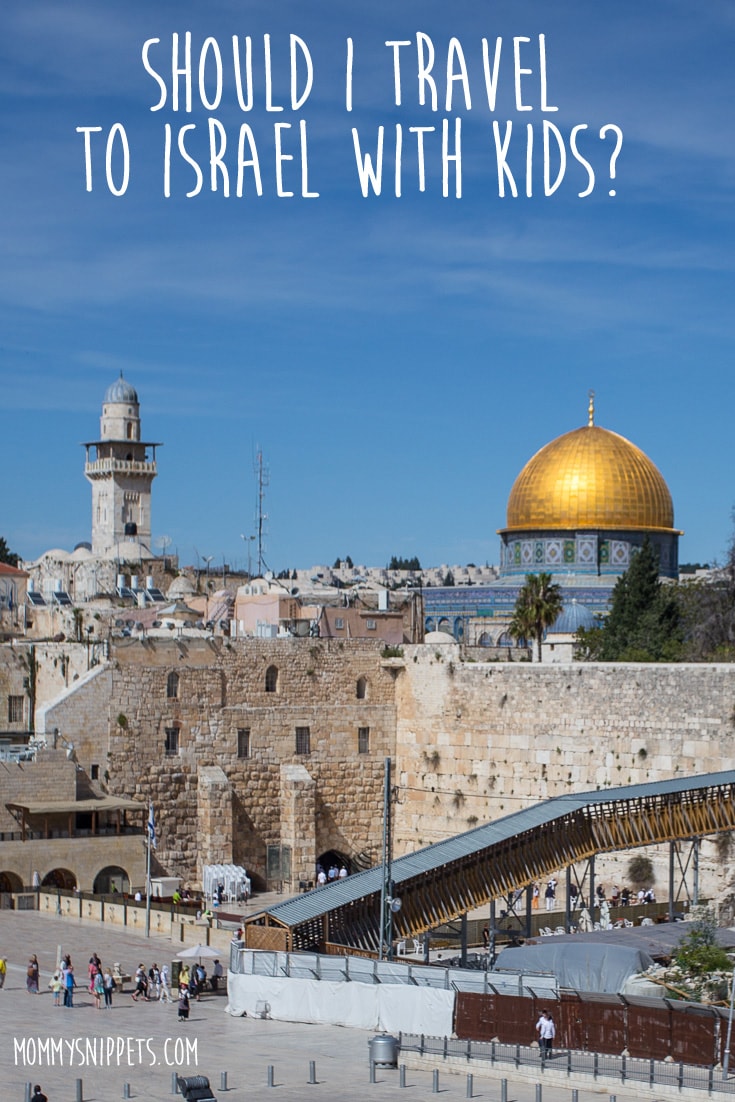 All in all, I can tell you that I loved my time in Israel and I found myself wishing that I had brought my family with me.
There are so many things to do with kids in Jerusalem and a ton of activities in Israel for families. We'll be sharing more of my trip with you, so stay tuned to see what all you should add to your itinerary when you plan your trip!
Don't miss the rest of our Israel for Families adventure!