Hotel Contessa… Luxury Suites on the Riverwalk
This post contains editorial samples and/or affiliate links to products I recommend. While this adds no additional cost to you, I will earn a small commission on any sales made.

Two weeks ago when we headed up to San Antonio with our family, we knew we wanted to stay on the Riverwalk to allow my father-in-law to really enjoy living in the heart of San Antonio…even if it was just for three days.
An invitation to experience the Hotel Contessa using a media rate was a welcome surprise while we were planning for our trip and we made sure we didn't turn down the offer considering we would be staying on the Riverwalk.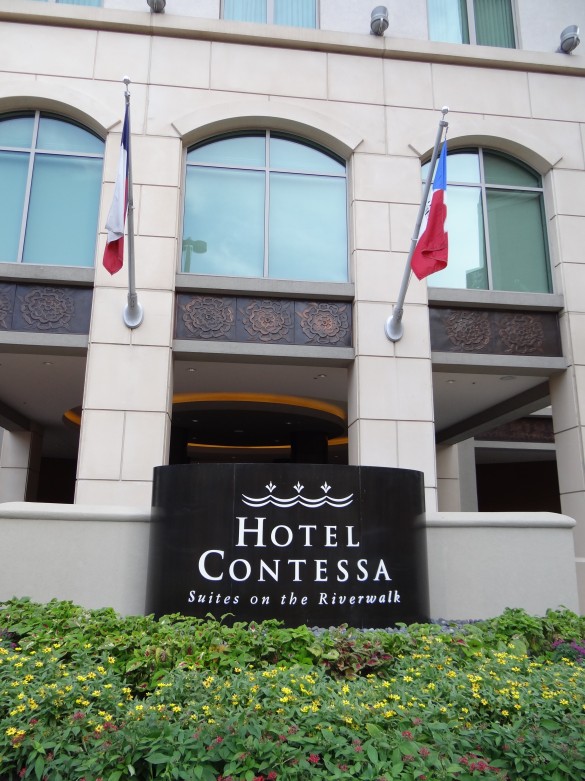 Hotel Contessa… Luxury Suites on the Riverwalk
Traveling as a group of 5 with 3 adults (and yes, this includes me with my growing baby bump) and two kids, I did think our city view double double room would be a bit of a tight squeeze, but I was wrong.
(The property was packed to the seams and the double double was the only reservation we could secure)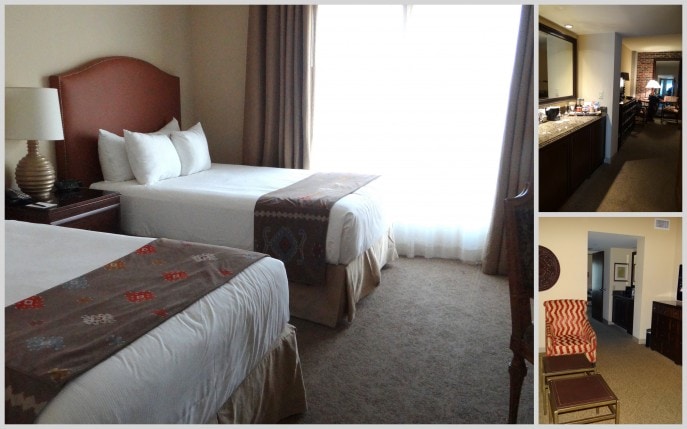 The bathroom, in particular, was very spacious and had these gorgeous wooden doors. (But no locks, so each time one of us adults went in we had to give the kids strict instructions not to open the door. Thankfully nobody had surprise bathroom visitors!)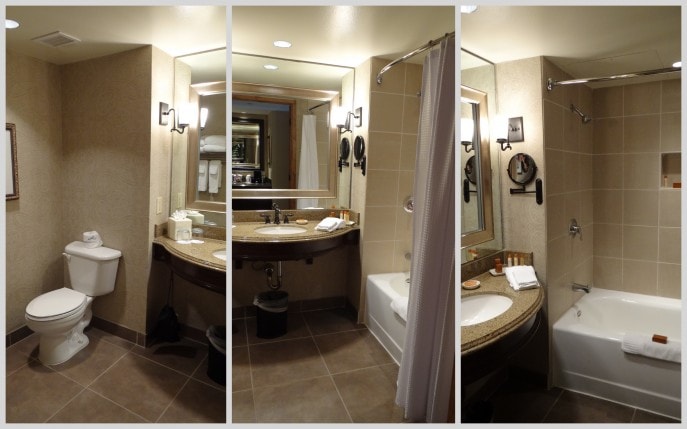 And even though our room didn't face the Riverwalk, it was nice to look out into Downtown San Antonio and appreciate how much it has grown and developed. Yet so much historic flair and heritage remains.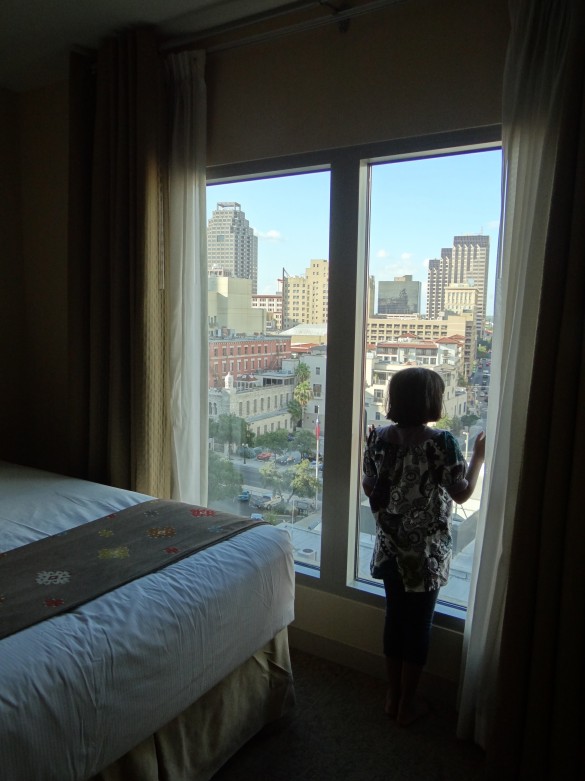 Comfort-wise, I have to admit that the sleeping arrangement my daughter and I enjoyed on the pull-out couch was one of the best we've ever had thanks to the plush mattress.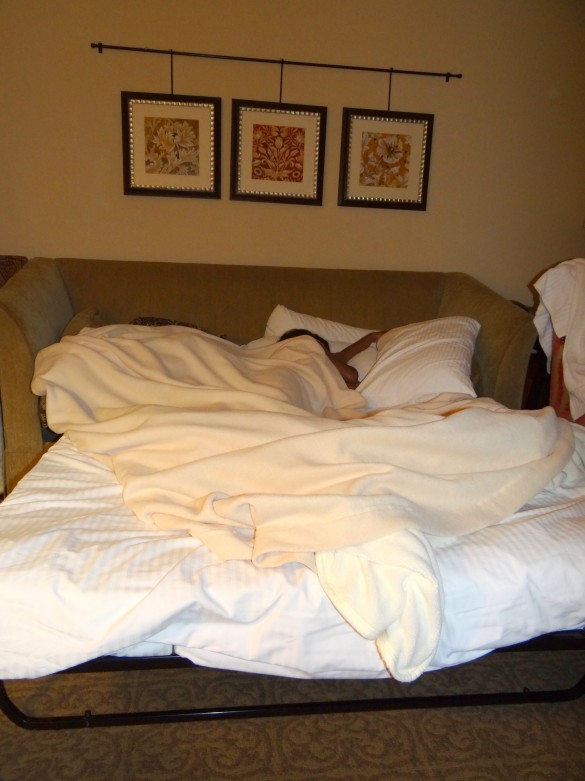 Each non-smoking, pet-friendly, fully accessible room is equipped with complimentary WiFi facilities, the freedom to make complimentary local telephone calls, two LCD televisions (one in the bedroom and the other in the living room) and a complimentary in-room safe.
A Wet/Dry bar is also available for use, at a cost, but you can choose to refuse accepting the key if you know you won't be consuming any of the products in the same.
The hotel can also provide a microwave and/or a mini-refrigerator for use for a rental fee of 25$. (This comes handy when you have younger kids or older relatives traveling with you who need medication refrigerated.)
Because of the convenience in location with a direct access door onto the Riverwalk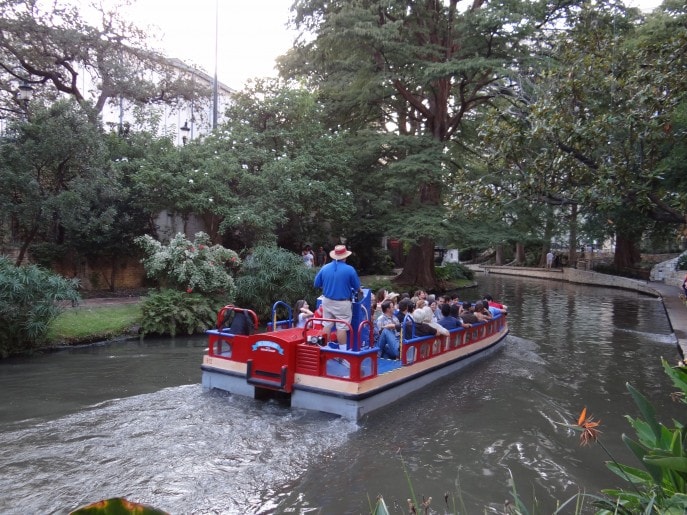 and being just a hop,skip and a jump away from so many dining spots, you really don't need to worry about your meals.
The hotel also has an on-site restaurant that allows kids below the age of 8 to eat for free. (The prices are on par with what you would expect at a luxury hotel.)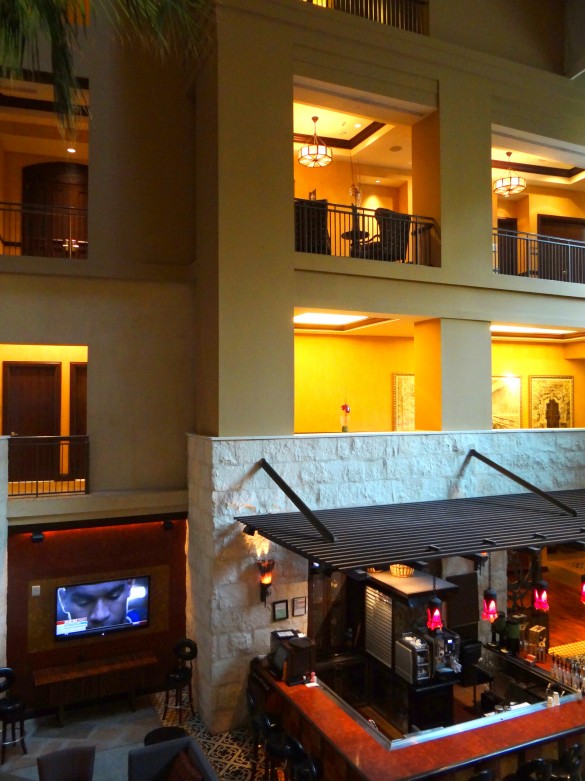 The Contessa does offer an overnight valet service for 30$ plus tax per 24 hours or you have the option of self-parking across the street at a lower rate.
If you do use the valet service, I do recommend making sure you ask for your car at least 10-15 minutes before you plan to head out only because things can get hectic especially when the property is packed. We had to wait a good 25 minutes on the Saturday morning we were there because we forgot to call ahead and there were several guests waiting as well.
Overall this all-suite hotel is definitely classy, the rooms are comfortable and its prime location gives it top points if you're looking to stay in the heart of San Antonio and don't mind paying the price for the same.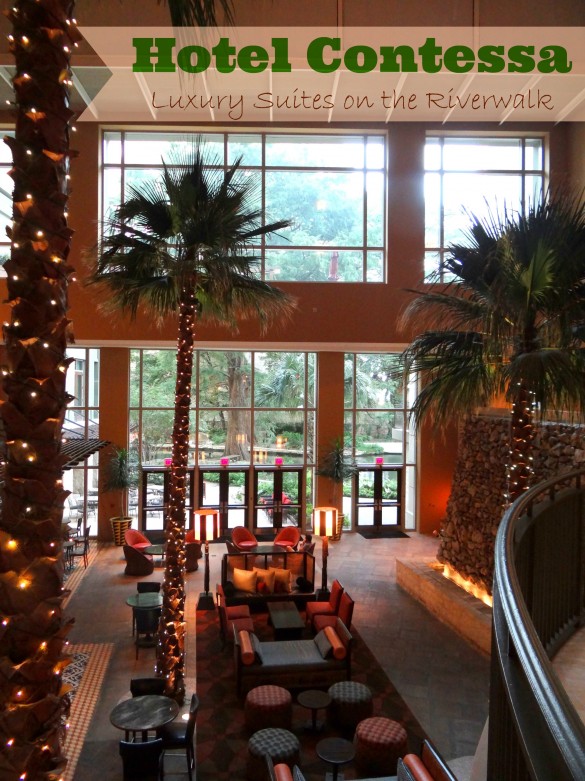 Hotel Location:
306 W. Market Square
San Antonio, Texas, USA, 78205
Phone:  +1 210 229 9222
For more information, visit the Hotel Contessa website.