Celebrating faith milestones with Precious Moments
This post contains editorial samples and/or affiliate links to products I recommend. While this adds no additional cost to you, I will earn a small commission on any sales made.
My daughter was 6 when she first asked us if she could be baptized. We weren't sure if it was just an impulsive decision and decided to wait it out till she was a little older. The months that followed were peppered with questions whether it was time yet for her to get baptized and finally we decided it was best we speak to our church's pastor at the time.
Our pastor has watched Dottie grow over the years and gently encouraged us to go ahead and tell her that he would be honored to baptize her. So a few months after her 7th birthday, Dottie was baptized.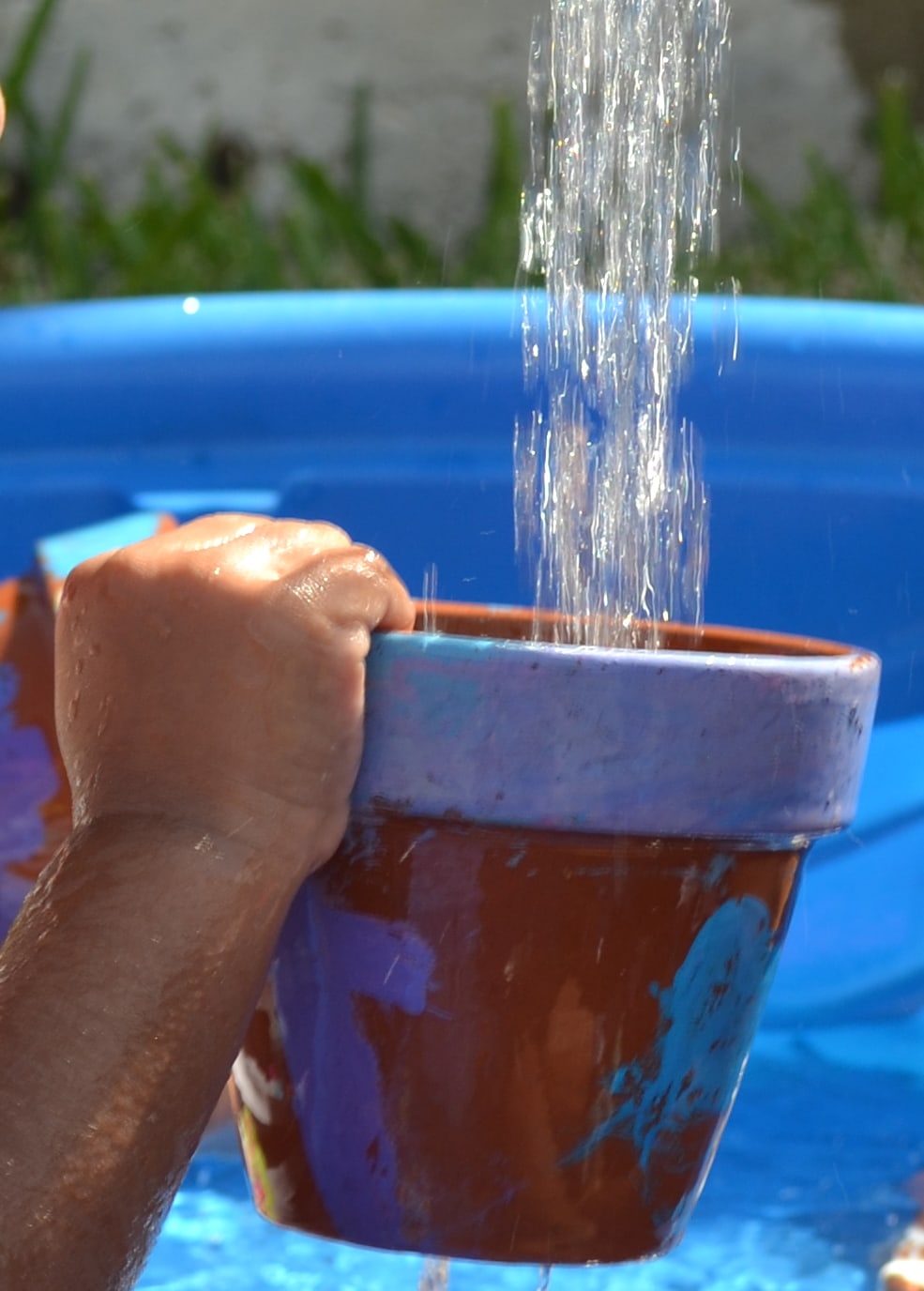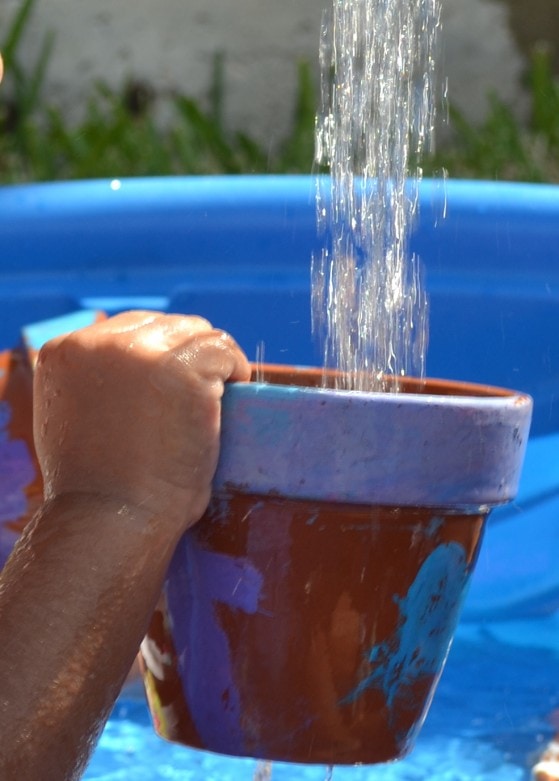 It was a beautiful service and later when we came home, I realized she was baptized on the same date as her baby dedication 7 years prior.
Celebrating faith milestones with Precious Moments
Faith milestones are a big deal and celebration-worthy in every way. I believe it's always important to gift the celebrant of a 1st holy communion, dedication, baptism, prayer of salvation a special gift to remind him/her of the special milestone.
While Bibles are generally the first choice in gifts, you can't gift a Bible for every milestone, right?
Precious Moments carries beautiful inspirational figurines that would serve as great gifts.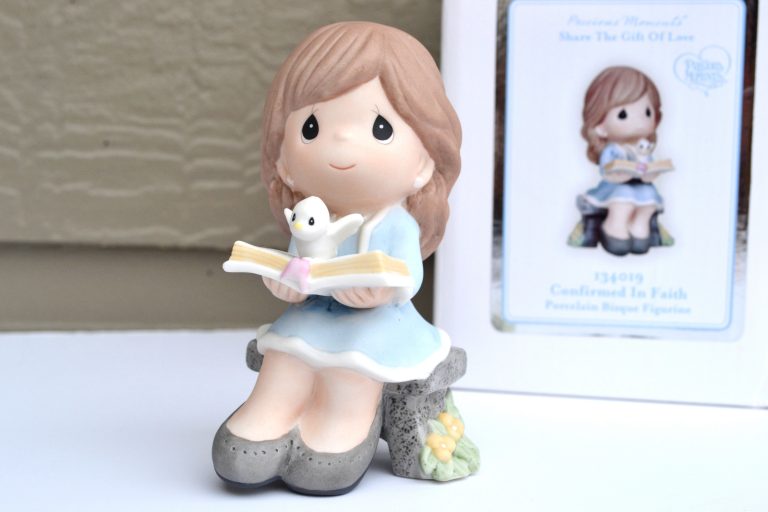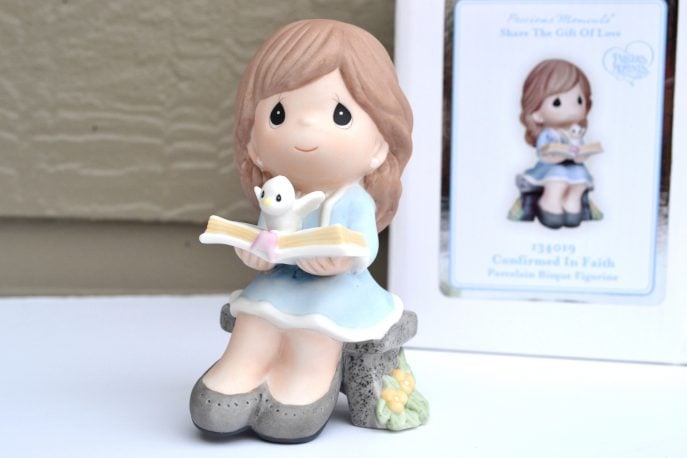 Take for instance the simple Confirmed In Faith figurine of a little girl looking up to her Heavenly Father as if listening to His Voice with crisp clarity. She sits with her Bible open and a dove on her lap, a possible symbolic reference to the Holy Spirit, being her guide as she grows in her relationship with God.
Or the limited edition Chapel Exclusive My Angel Of Loving figurine of a sweet angel holding a string of hearts as if to remind the recipient to always be a vessel of God's love wherever she goes.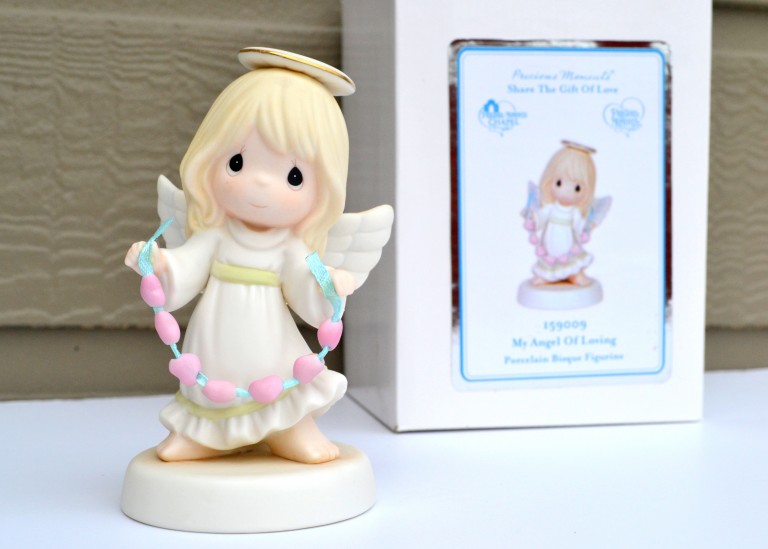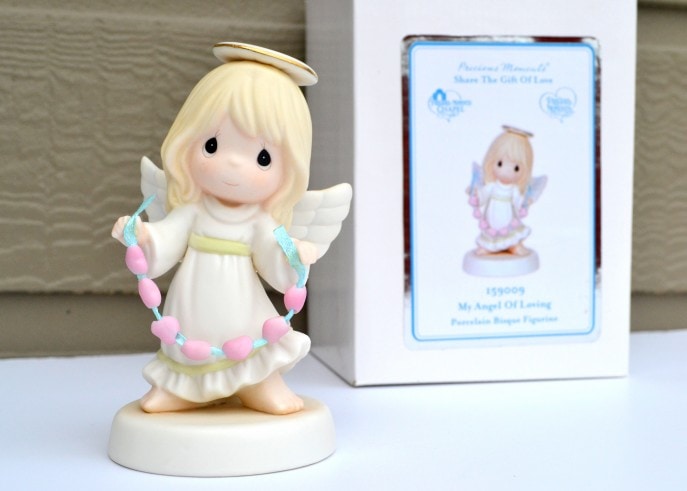 These would also make sweet graduation gifts that serve as daily reminders to the recipient, to grow in their relationship with God and be a light that shines brightly wherever God takes them.
The Precious Moments story dates back to three decades ago and began as a leap of faith for Samuel J Butcher and his friend Bill Biel. Today the precious tear drop eyed figurines have found a place in the hearts of every person who has come across them.
It's hard not to fall in love with these endearing works of 'heart'.
I'd love to hear from you. Hop over to chat with me on Facebook and/or Twitter