If you're looking to service your vehicle in the Wilmington, NC area, visit the Neuwirth Motors dealership, our partners for this sponsored feature. We recognize the importance of a reliable vehicle, hence encourage you to share these car tips with family and friends.
According to several studies, 40% of traffic fatalities occur in the night. Unfortunately, a myriad of drivers fail to recognize the fact that familiar roads look so very different at night. Optometrists will agree that we actually lose some of our peripheral vision once the sun goes down and this can affect us in so many ways. We also lose a great deal of our depth perception and color recognition, and this can certainly play havoc with our driving skills. Night driving comes with a host of challenges which many drivers fail to acknowledge until it is too late.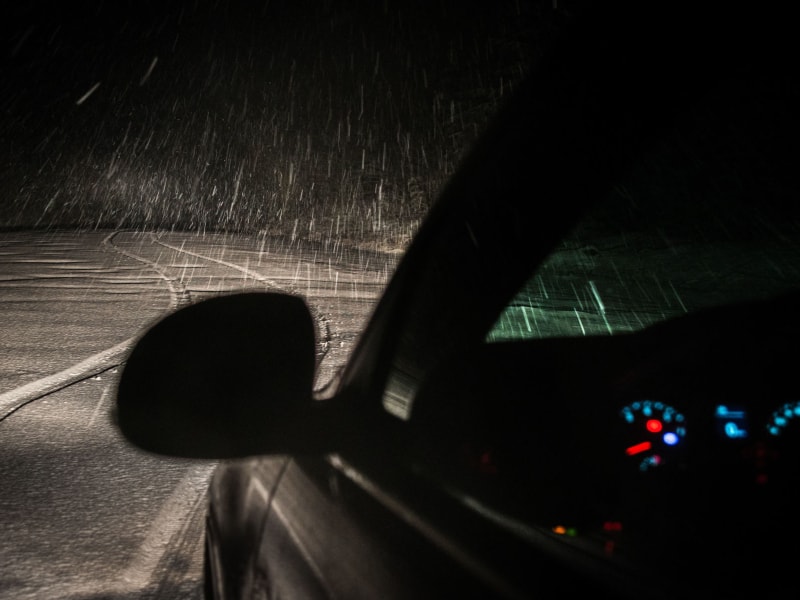 To improve your driver safety skills, read the top ten tips below :
Important driver safety tips for driving in the dark
1) Know your visual capacity
Have your eyes tested regularly so that you know your visual capacity. Many people need prescription glasses for night driving. You could be one of them. Night blindness is not rare!
2) Slow down
Speed and distance judgment can be impaired at night time. You may need to brake unexpectedly for animals, stopped cars, cars coming out of obscure driveways and roads, pedestrians, lights, stop and give way signs, railway crossings and so forth.
3) Road Conditions
When driving at night the road surface must be taken into consideration. Unlit sealed roads, gravel roads and tracks, pot holes, spotholes, road surface changes, snow, water covered roads, oil, mud and ice, can be detrimental to your safety if all these are not taken into consideration prior to heading out at night. Many road condition situations cannot be planned for, so being vigilant and scanning the road ahead, is vital to your safety. Sharp bends in the road, steep descents, single lane bridges, narrowing roads etc, all require special care.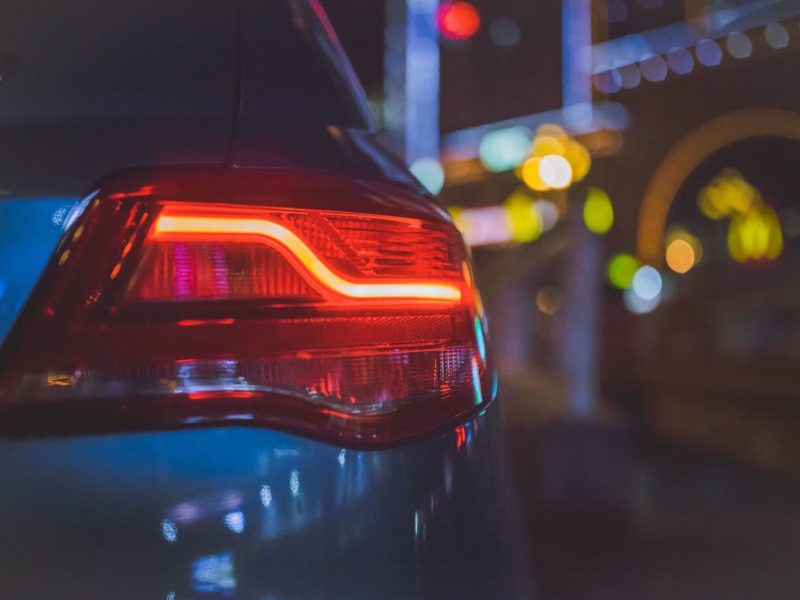 4) Is your car safe to drive at night?
Check that all lights are working correctly both front and rear, so that you can see and be seen. Check brakes regularly and ensure that your headlights are adjusted properly so that you are not blinding oncoming drivers. Ensure that your windscreen is clean and that the wipers function well. Do not forget to check your demister, otherwise your visibility could be impaired. Ensure that your car is completely safe for driving. Check tires, oil, water and fuel levels as you do not wish to stranded on the road at night. Ensure that you have a spare tire. Your safest bet is to schedule regular service appointments.
5) Are you safe to drive?
Night driving requires additional effort to meet the level of concentration required. Your body could be hampered by lack of rest. Ensure that prescribed medications do not interfere with your driving abilities. Do not drive after an argument or when upset as your emotional state can inhibit your concentration. If your reflexes have slowed down at all over the years, have a driving instructor assess your ability to drive at night. Carry a cell phone at all times and think of your own personal safety. Do not leave your car at all. If an accident or breakdown should occur, stay with the vehicle and ring for reputable roadside assistance or the police.
6) Maintain a reasonable distance from other vehicles on the road
At night time you need more reaction time to identify hazards and risks. Extend the 2 second rule to a minimum of 3 seconds between you and the vehicle ahead. This allows you the additional reaction time to identify any dangers.
7) Beware of obstructions
Driving through the countryside can be exhilarating but it can also be dangerous if fallen rocks and trees cover the road. There are more chances of animals wandering the road at night.
8) Arrive alive
If your journey is lengthy, plan to take a break every two hours. Don't fight the urge to sleep, especially at night as this is very dangerous. Pull over to the side of the road making sure it is safe to do so, and have a fifteen minute power nap. Having a break means to pull over, hop out of the car, stretch your legs, grab a drink and perhaps a light snack, wash your face and freshen up a bit. If you have been driving over 8 hours look for a motel or some form of accommodation and have an eight hour break if possible. Arriving safely also means to get there alive, so don't try to be Superman. It's better to arrive safely than never at all.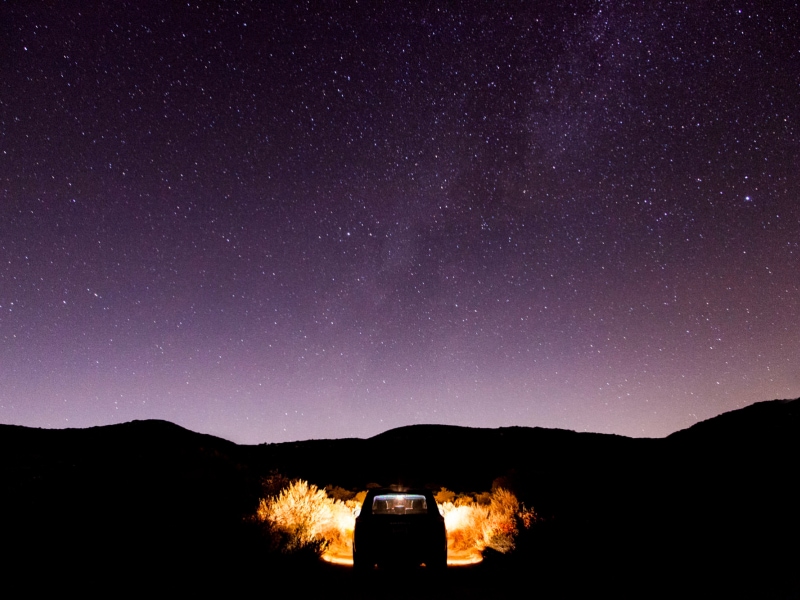 9) Share the driving
If it's possible, share the driving and ensure that the driver remains alert at all times. If the passenger suspects that the driver is becoming weary swap seats.
10) Reconsider the necessity of driving at night
As mentioned above, driving at night contains additional risks above those of daylight driving. Reconsider the journey and delay it until daylight hours if possible.
Hopefully, the tips above will enhance your awareness of the additional requirements and skills needed for night time driving. Taking these tips into consideration will no doubt reduce some of the underlying risks that you face and allow you to safely complete your drive in the night.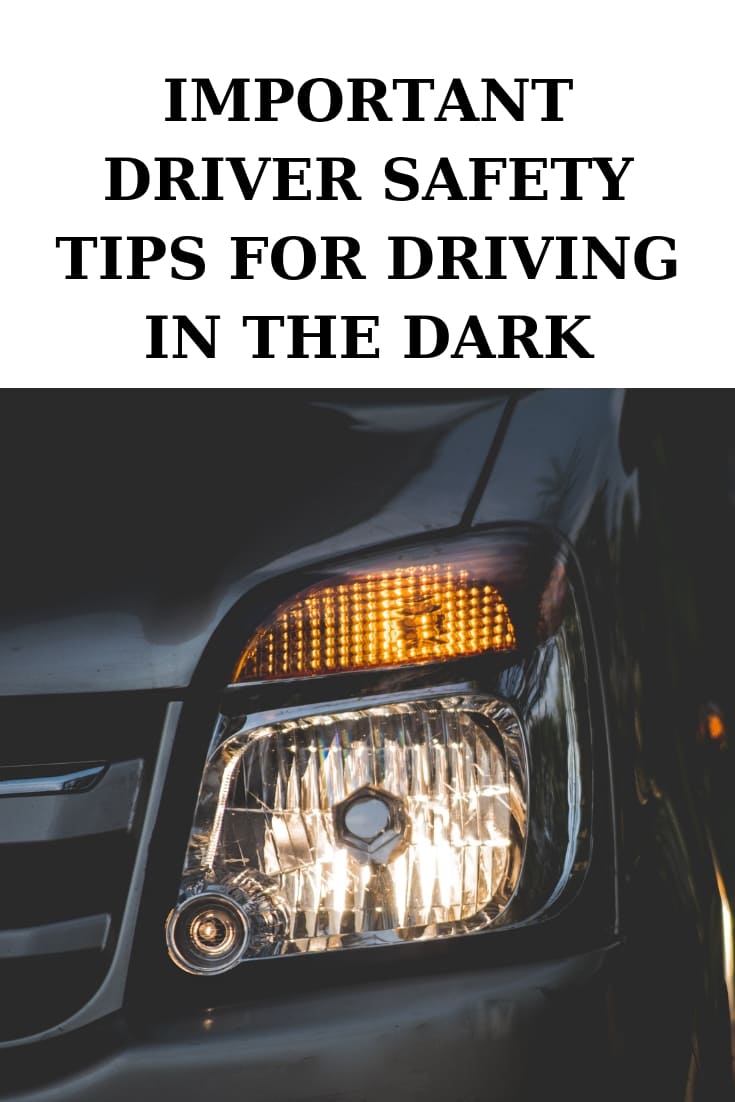 I'd love to hear from you. Hop over to chat with me on Facebook and/or Twitter