Bless more kids when you Donate to Toys for Tots through Alexa
This post contains editorial samples and/or affiliate links to products I recommend. While this adds no additional cost to you, I will earn a small commission on any sales made.
With the holidays right around the corner, the list of things to do only keeps growing.
Amidst the busyness and making lists, would you consider blessing a child or two, who are not as fortunate as your own?
This holiday season, and all the way through till the end of this year, Amazon is hosting a fantastic campaign to making giving a whole lot easier.
Bless more kids when you Donate to Toys for Tots through Alexa
All you need to do is tell Alexa, "Alexa, donate to Toys for Tots" and a toy will be donated to the Toys for Tots program, on your behalf.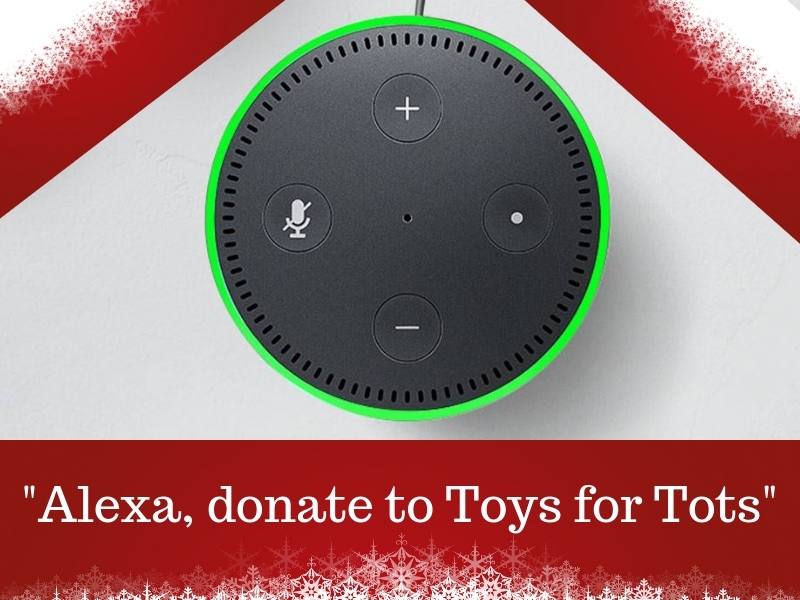 It doesn't stop there! With each toy donated, Amazon will donate a toy, to match every toy donation you make, thereby doubling toy donations and bringing smiles to more children's faces this Christmas.
Would you take a moment to do a little voice shopping?
Convenience and the ability to give back, what could be better?
Please share this with friends, family and everyone else on your contacts and friends lists across social platforms. Lets try and blow the roof off this campaign.
It's for such a great cause!
Amazon is on board, it's now up to us.
Happy shopping!
I'd love to hear from you. Hop over to chat with me on Facebook and/or Twitter