A few days ago while introducing the Christmas story to the kindergarten kids in my Sunday School class at church, we had to act out the verse for the month:
Then the angel said to them, "Do not be afraid, for behold, I bring you good tidings of great joy which will be to all people. For there is born to you this day in the city of David a Savior, who is Christ the Lord. (Luke 2:10,11)

We leaped up and down with bubbling happiness, like the angel, playing the role of messengers bringing good news of great joy. Great joy.
As I reflected on that after the class, it was impressed upon my heart that we are called to be, like the angels, messengers of love, hope and good tidings to our hurting world. God calls us to bring great joy to our surroundings.
This Christmas, would you consider doing just that?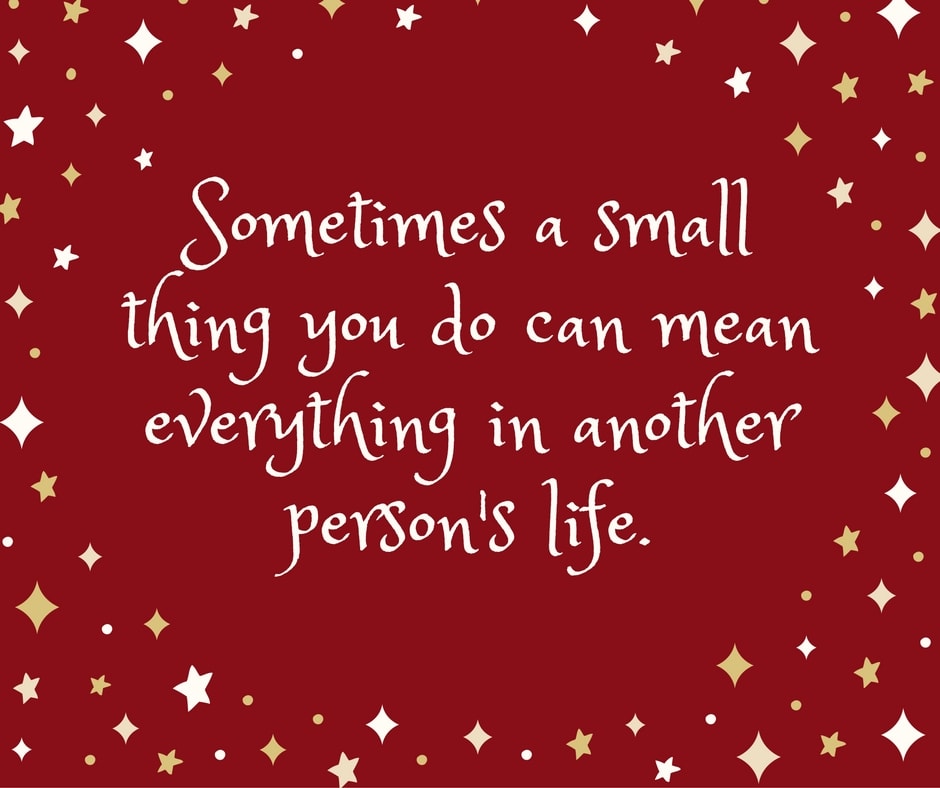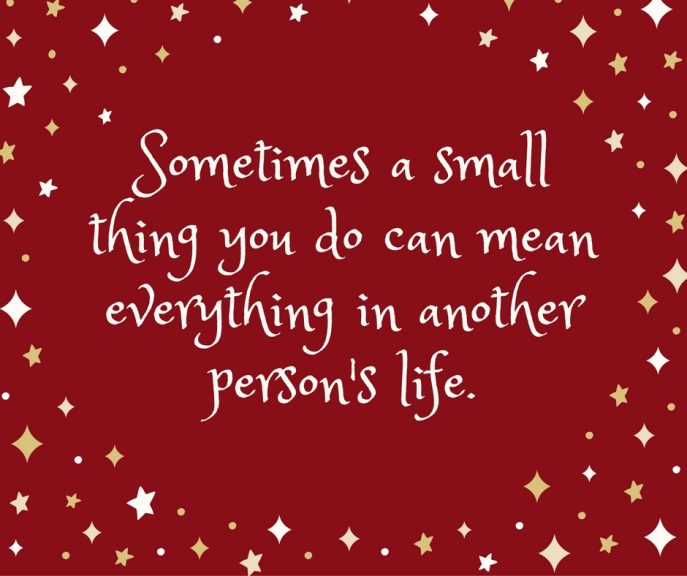 My husband treats several elderly residents from one of the local assisted living facilities. Each year when the holidays come around, there are more than just a few residents who experience the Christmas blues.
The loss of a spouse, no family living close by or even poor health are a few common dampeners to their spirits. I'm sure there are a few elderly neighbors, church members or acquaintances, you know, who would welcome a little extra love this Christmas.
How can you make this Christmas happier for the elderly?
1. Bake treats, sing carols, do Christmas crafts and/or encourage your children to draw Christmas cards.
These may seem like simple, unimportant things but for people with family miles away, having a child visit and spend some time spreading Christmas cheer and love, is a big deal. A great recipe to make to package and share at a neighboring retirement community or assisted living facility, would be these festive Candy Cane Blondie Bites.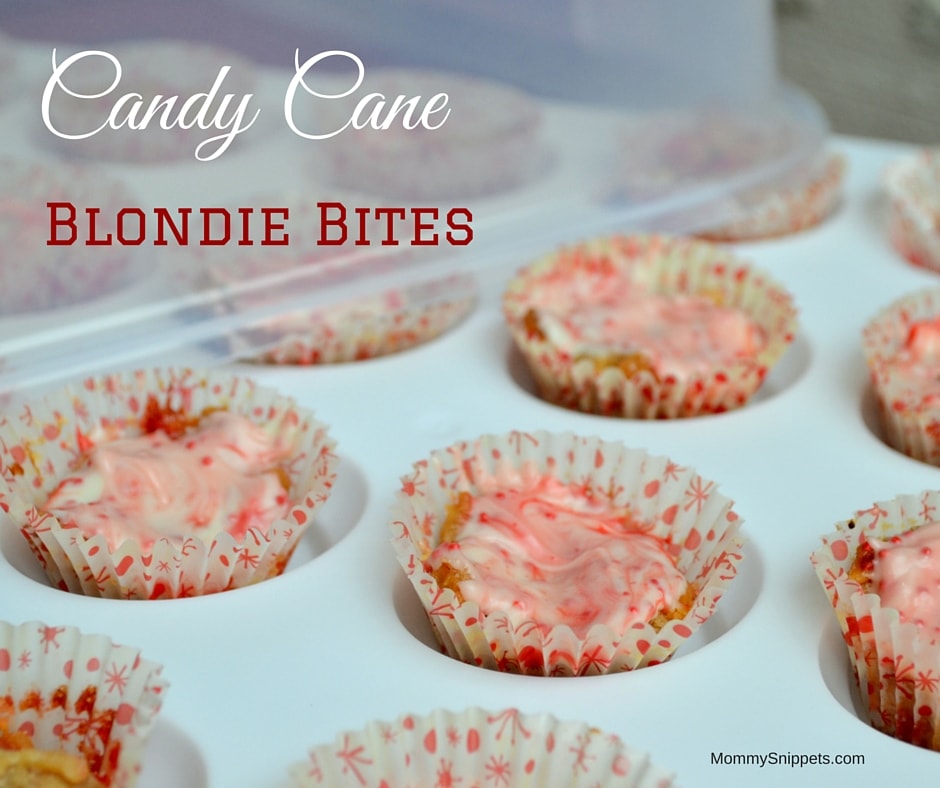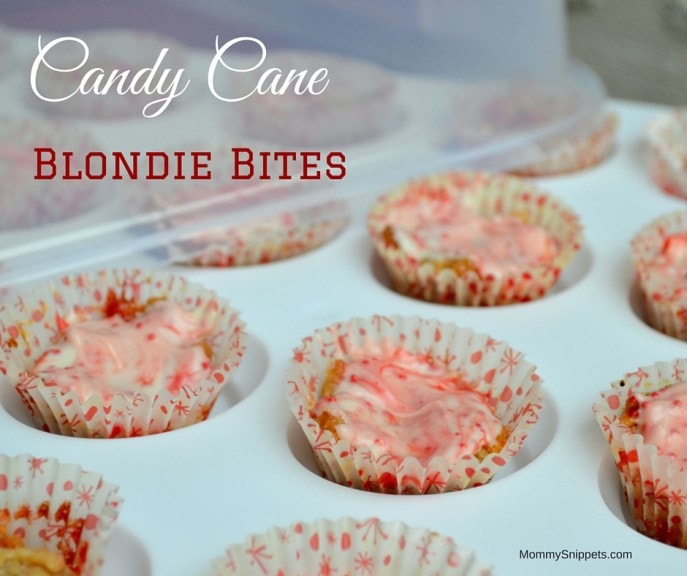 2. Invite an elderly friend over for a meal especially if he/she has no family in the area.
Ms. M, a sweet friend of ours who recently went home to be with the LORD, would insist my kids are her adopted grandkids and would proudly introduce them to her friends that way. Though our schedule during a regular school week would be hectic, we would make it a point to have her over as often as we could. The wide, joy filled smiles radiating from this photograph, taken last Christmas, are testament of how happy she would be around the kids.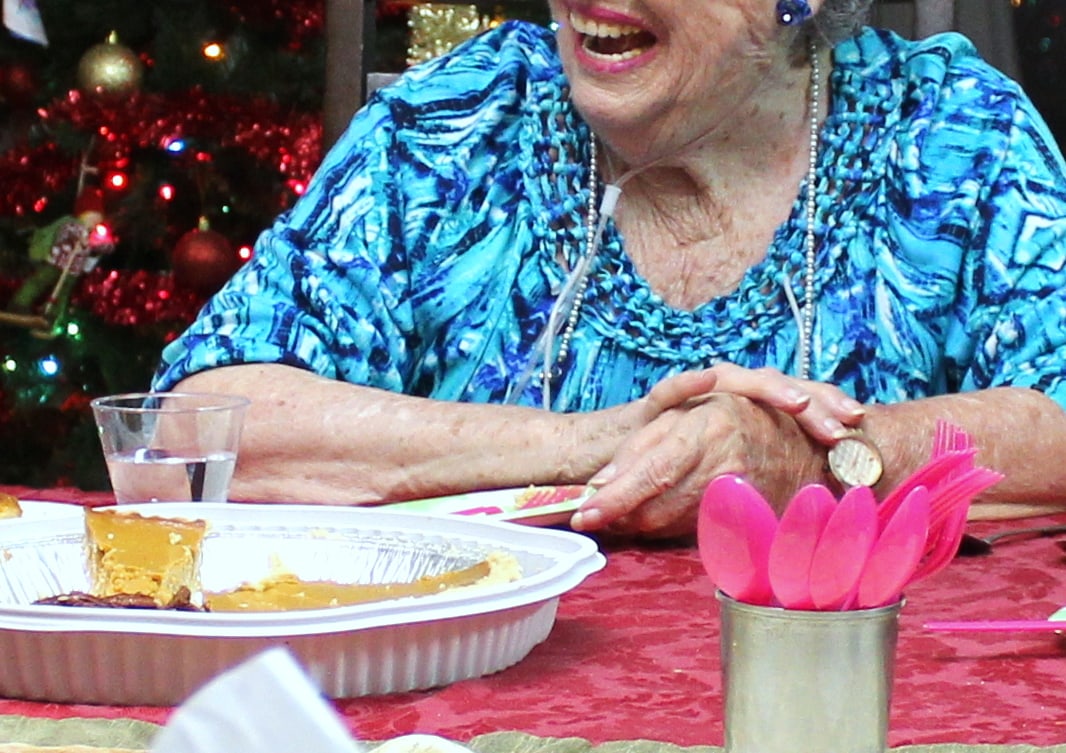 We miss listening to her hearty chuckles and southern drawl as the days draw closer to Christmas. 
3. Put together a Christmas basket or tote with carefully thought out gifts.
My husband has always been passionate about finding practical gifts. Thinking about the needs of an elderly resident in an assisted living home or nursing home, he recommends daily use gifts and a special "treat" gift the recipient would appreciate, especially as most are on a tight budget.
Besides being messengers of love and hope, angels are also, as we know them best, guardian angels.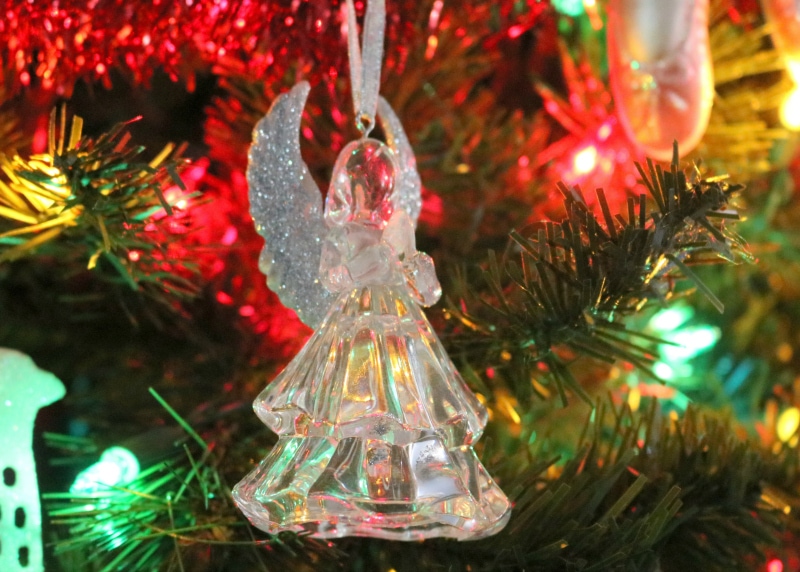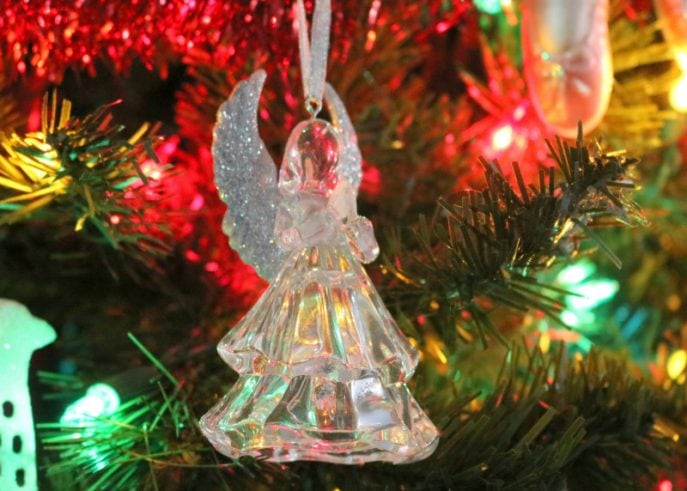 For He shall give His angels charge over you, to keep you in all your ways. (Psalm 91:11)
If you share a special bond, like the one we shared with Ms. M, consider this precious charm from James Avery's artisan jewelry collection.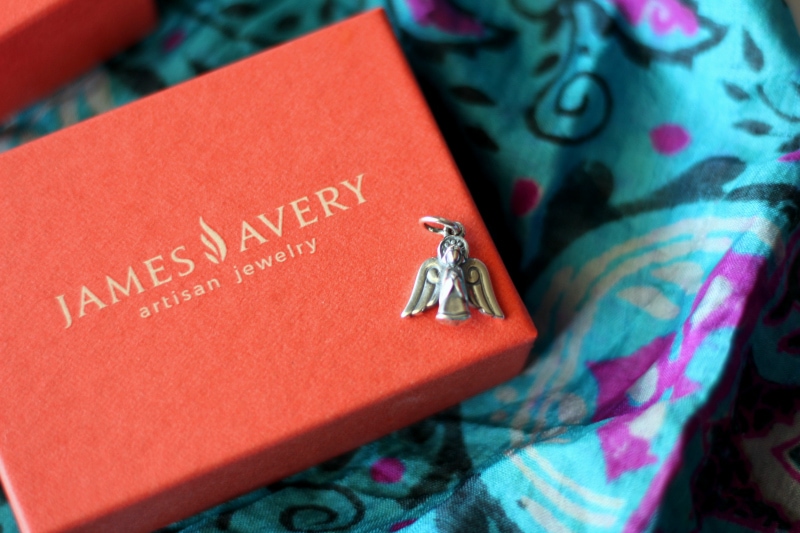 Symbolic of so much, this will be a gift your recipient will treasure.
The sterling silver angel of peace charm would be the perfect addition to a bracelet or even a simple strand necklace.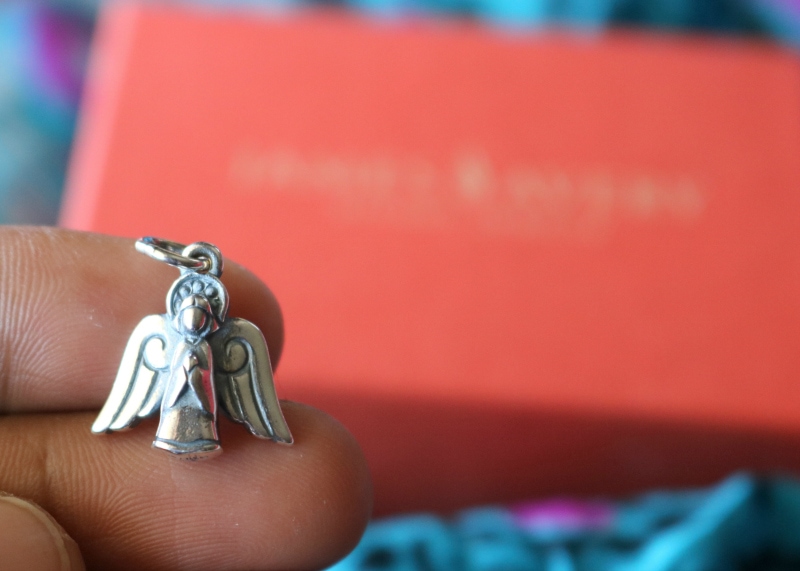 James Avery is more than just an artisan jewelry brand, they're a brand that's reflective of what's important in life. Simple beauty and elegance are trademark across their collections and yet another reason why they would make the perfect gift for your elderly friend, neighbor and/or relative.
Can you think of other ways you can bring joy to an elderly loved one?
I'd love to hear from you. Hop over to chat with me on Facebook and/or Twitter