Download your free printable Cat in the Hat bookmark.
This post contains editorial samples and/or affiliate links to products I recommend. While this adds no additional cost to you, I will earn a small commission on any sales made.
Republished to include the free printable
"Cat in the Hat", "I Can Read With My Eyes Shut", "Green Eggs and Ham", "Red Fish Blue Fish", "Mr. Brown Can Moo", "Fox in Socks".
What a contribution to the wonderful world of books!
We haven't found a single Dr. Seuss book we don't love.
So to celebrate this wonderful author's birthday, here's a free printable bookmark for the kids to take to school and share with friends.
Download your free printable Cat in the Hat bookmark.
At the kids school, to celebrate Dr Seuss' birthday and Read Across America Day, parents go to the kids' classrooms and read a book to the class. This year, I'll be reading to both Dottie and Little Man's class. (I still remember the first time I did it for Dottie's class when she was in Kinder. She's in 4th grade this year and I still can't believe how fast time has flown by!)
One year I passed out  Cat in the Hat stickers. This year, though, I thought it would be apt to hand out bookmarks with everyone's favorite Cat in the Hat, featuring one of my all-time favorite Dr. Seuss quote.
Click on the image or the Cat in the Hat bookmark link to download the file.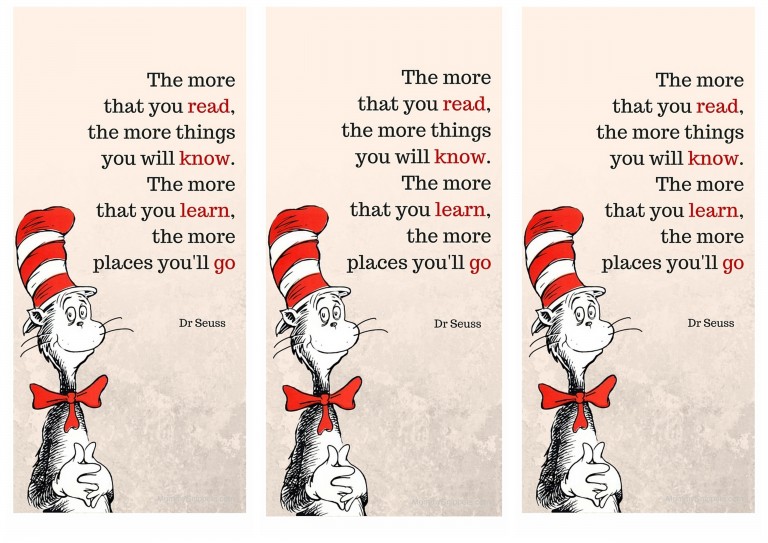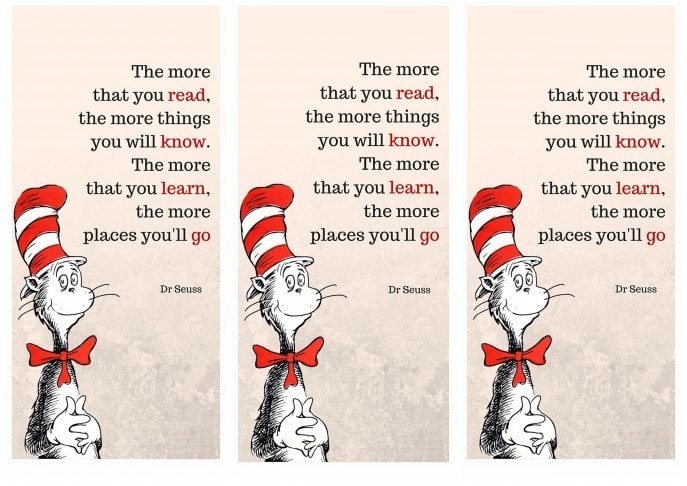 As long as you have a color printer and some 120 lb card stock, you can make these bookmarks at home.
I like using a paper trimmer to cut the bookmarks out uniformly but if you don't have one you can use a regular pair of sharp scissors.
I've also added a little extra margin below the bookmarks in case you want to use a single hole punch and tie some 5/8th inch red ribbon at the end of each bookmark.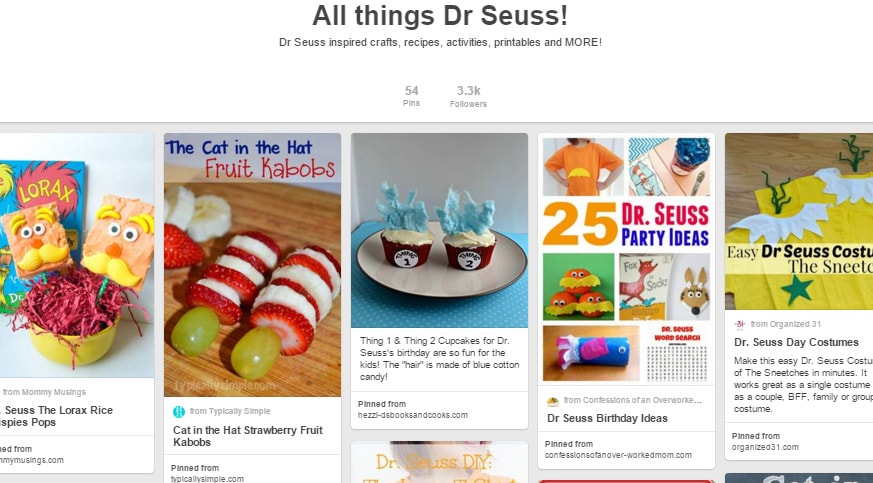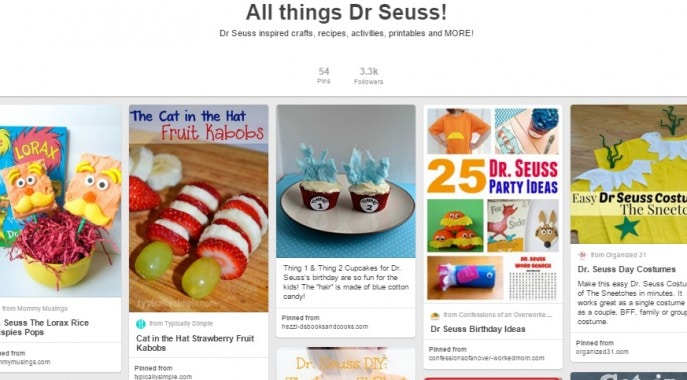 For more Dr Seuss printables or even if you're looking for some fun recipes to make for the kids or crafts to do with them, find inspiration from over 50 odd pins on my All Things Dr. Seuss Pinterest board.
I'd love to hear from you. Hop over to chat with me on Facebook and/or Twitter