The best advice on how to maintain your jeep
This post contains editorial samples and/or affiliate links to products I recommend. While this adds no additional cost to you, I will earn a small commission on any sales made.
If you're looking to service your vehicle in the Brunswick, ME area, visit the Bodwell Chrysler Jeep Dodge dealership, our partners for this sponsored feature. We recognize the importance of a reliable vehicle, hence encourage you to share these car tips with family and friends. 
Making the decision to invest in a Jeep is one that requires quite a bit of thought especially as any Jeep, new or pre-owned, doesn't come cheap.That being said, you can be sure that this is one reliable vehicle as long as you take care of it well and keep up with a regular maintenance routine.

The best advice on how to maintain your Jeep
To ensure your vehicle performs well and continues to look good, make a checklist of things to mark off on your regular maintenance and upkeep schedule. Some of these can be done at home, others are best done at your local dealership or Jeep service facility.
How often this should be done will be outlined in your vehicle's manual. (This changes with the brand, make and model of each Jeep vehicle)
A few musts include:
Check tire pressure regularly.
Rotate the tires approximately every 5000 miles.
Check the serpentine belt.
Change the engine oil and filter approximately every 3000 miles or get this done when you rotate your tires.
Clean the exterior of mud build ups. (Also it's always advised to invest in a sun cover to protect the body from gradual paint wear out) Wash the exterior with vehicle wash soap and water. Wax at least once in two months.
Check the essential fluid levels for the brakes, axels, coolant etc.
Check the headlights.
Check the spark plugs and replace when necessary.
Check the air filters
Stick to a maintenance schedule and you won't need to worry about your vehicle's performance. On exception, if you see any engine lights flashing, take your Jeep in immediately even if you just visited your local service facility the week prior. Deal with any functioning concerns immediately to prevent any potential problems from blowing up.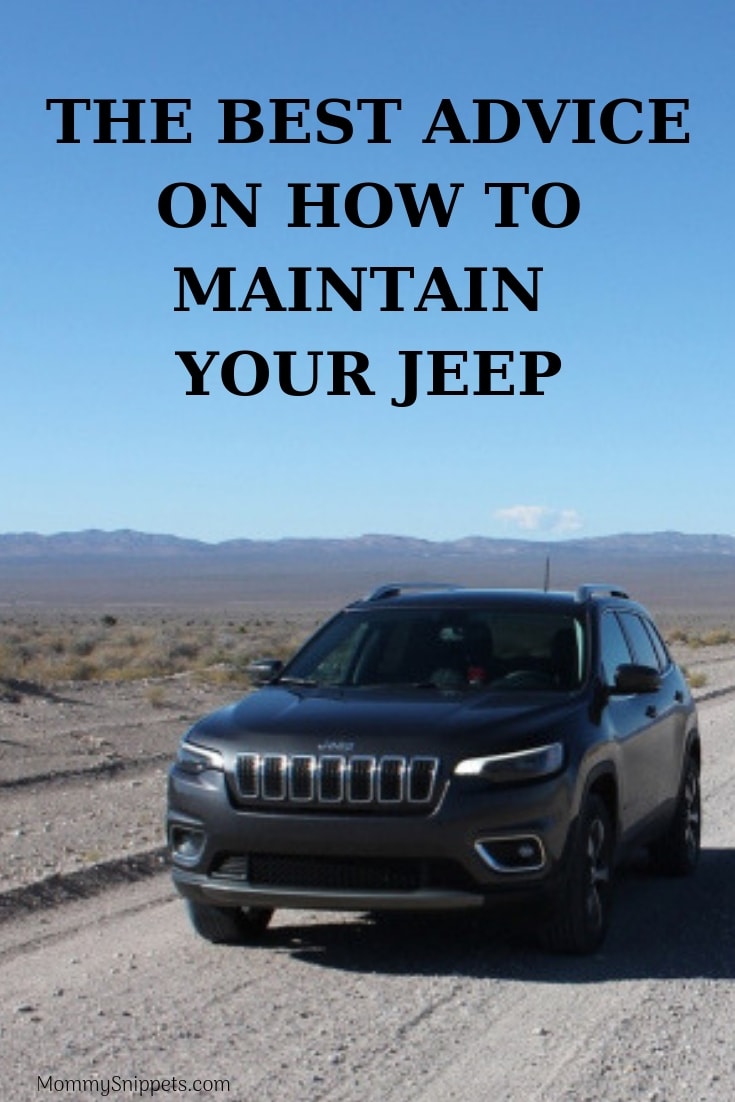 I'd love to hear from you. Hop over to chat with me on Facebook and/or Twitter