A special 6 year old's Arts and Crafts Birthday Party.
This post contains editorial samples and/or affiliate links to products I recommend. While this adds no additional cost to you, I will earn a small commission on any sales made.
7/15/2014 update: Parents Magazine stumbled upon this post and featured Michaels as one of the top 10 Kids Birthday Party Chains in the US. Click on this link to read the article.
.
To celebrate our creative and artistic Bunny girl's 6th birthday, we decided it would be fun to put together an…
Arts and Crafts Birthday Party.
Considering this would be a messy affair indoors and not wanting to rely on Texas' unpredictable weather for an outdoor's party, we decided to host it at Michaels Arts and Crafts Store.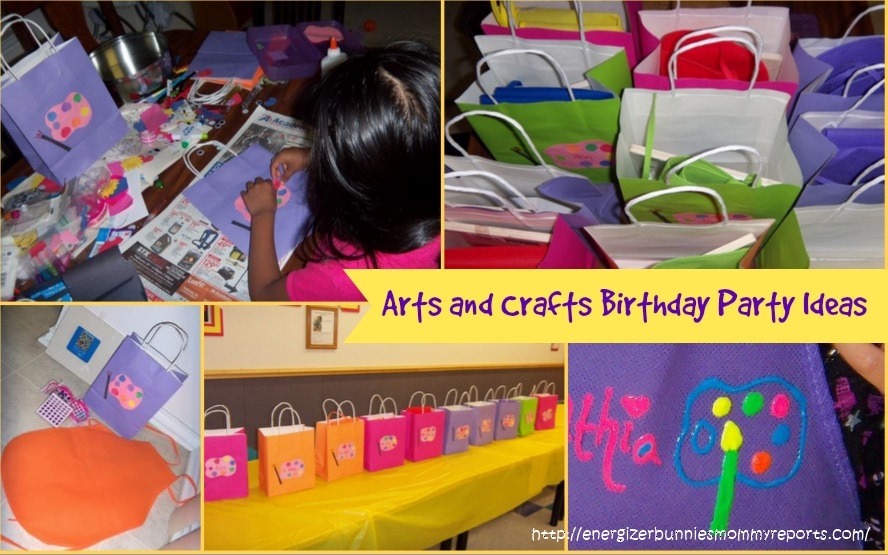 The kids had a blast and the parents were amazed at how unique and yet affordable Bunny girl's party was.
When the children arrived, they were given a personalized goody bag filled with their "craft projects" for the morning and a personalized art apron each. (Each apron had the child's name and the picture of an art palette and brush fabric painted on the same.)
Before the kids "attacked" their craft projects, I read Fancy Nancy's " Aspiring Artist to them.
This is a cute little book to encourage them to be creative and remember that there really aren't any rules with art and that one just needs to express one's self freely..
Once we were through with the reading, the kids were all geared to work on their wooden photo frames. (Heads up: These costed $1 a frame at Michaels. We were fortunate to pick up 15 frames for free last month when they had that $5 off $5 coupon. So yes, free craft projects!)
The neat thing about hosting a Arts and Crafts party at Michaels is that you don't have to buy a bunch of expensive art supplies for the party. They provide it all. (The decorations for the party, decorations for the party hall window, a "Welcome to ————- birthday party" on a huge easel at the entrance, art supplies, a 2 hour party time slot, the party hall and a dedicated party hostess, all for $50 only!!)
The kids went to town with the gorgeous acrylic paint shades and went absolutely crazy when the store's party hostess told the kids they could also use glitter! (You should see Bunny Boo's frame. It looks there was a glitter explosion on it!),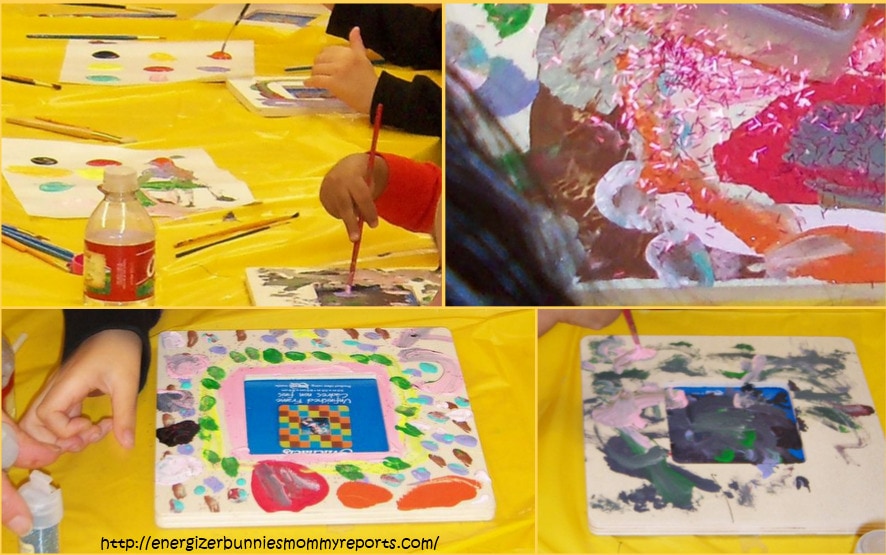 Since Bunny girl had invited more girls than boys, we also had the kids design their own blinglets. We did have an alternative project for the boys to work on but all of them wanted to make blinglets for their Moms..
These are great "design your own accessory" projects for little girls especially. The "bling" stickers are easy to peel off the sheet and stick onto the plastic bracelets. You do need to make sure you press them onto the bracelets with a little extra force, just to make sure you don't have your bling falling all over the place!
This was so much fun! (Even 22 month old Bunny Boo sat very focused making Mama a set of blinglets to wear!).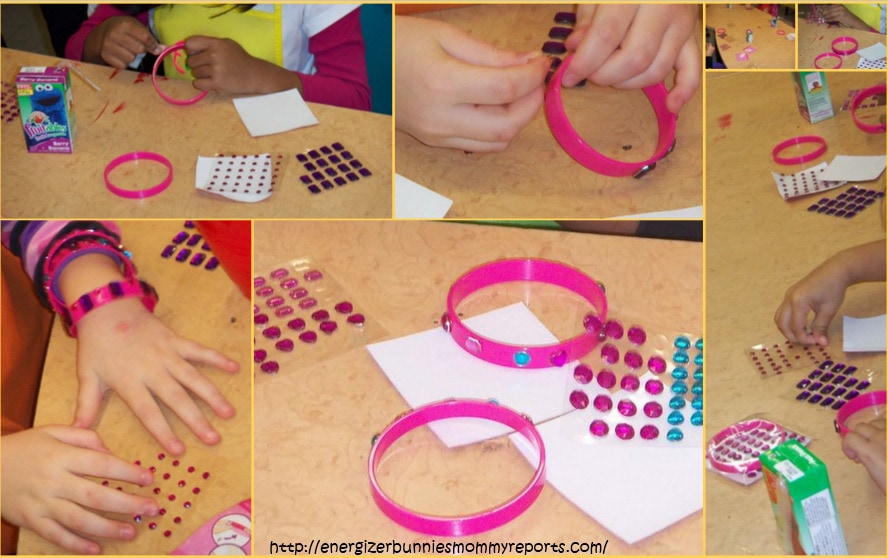 Once the kids were done with their projects, we sang happy birthday to Bunny girl and chomped on some hot pizza, yummy cake, brownie bites, rice krispie pops and sugar cookies. (All the sweet treats were homemade by Yours Truly!)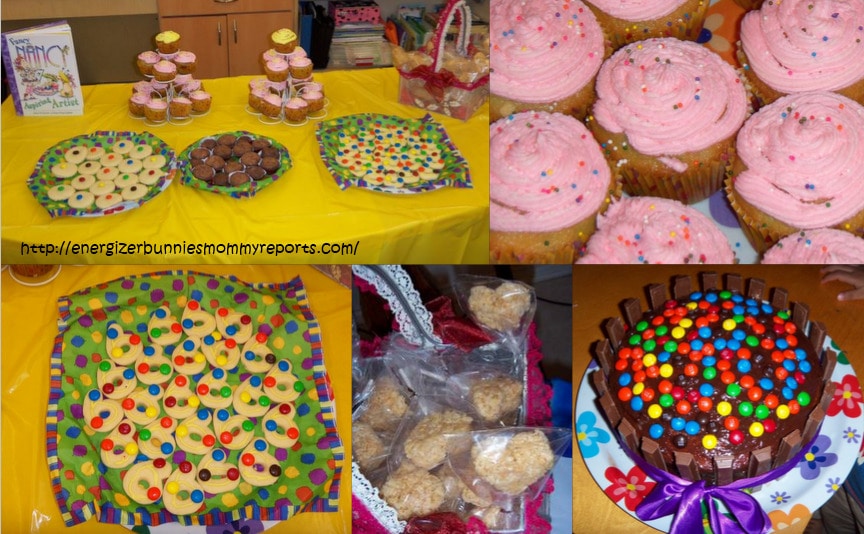 All the kids went home with wide grins on their faces and unique goody bag contents that won't be thrown aside and forgotten about in two weeks time.
We, as parents, were happy with the way it all went and the fact that there was a lot we didn't have to worry about (yes, I'm talking about "CLEAN UP" here!) made it all worth while!.
What did the birthday girl think?
She said it was her best birthday party ever!…but then she said the same last year too!!