zulily continues to wow customers with fantastic deals and amazing steals!
And now to honor all savvy online shoppers they launch their first ever zulily Thrill Week tomorrow headlining exclusive deals from boutique and stellar brands.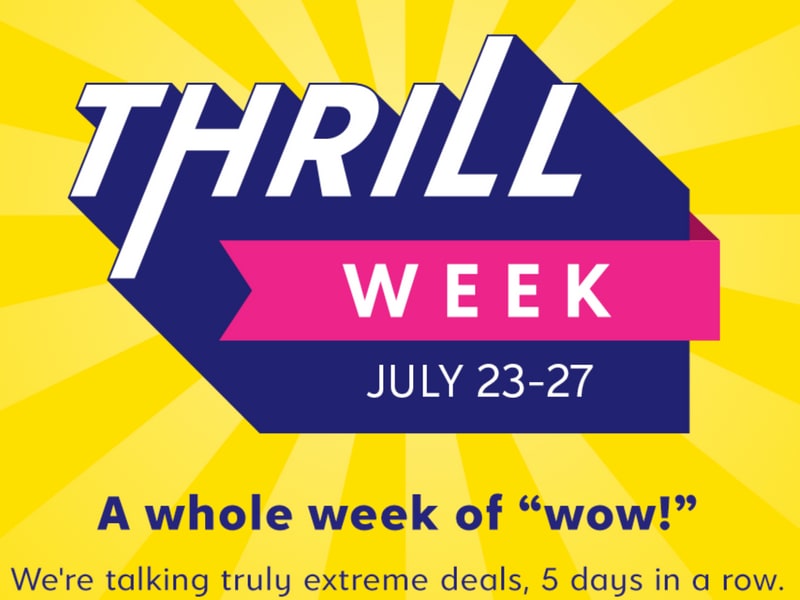 Why don't you want to miss the first ever zulily Thrill Week?
Simply because the deals are rocking enough to stock up for Christmas and birthday gifts without burning a hole in your wallet!
Every day a BIG THRILL will be announced but only ONE person will win the same. To find the BIG THRILL for that day you will need to follow clues and find the same before anyone else.
Who wouldn't want to win a $2000 cabi wardrobe for $10 or a romantic vacation for 2 for $15 or even a family vacation for 4, for a mere $30?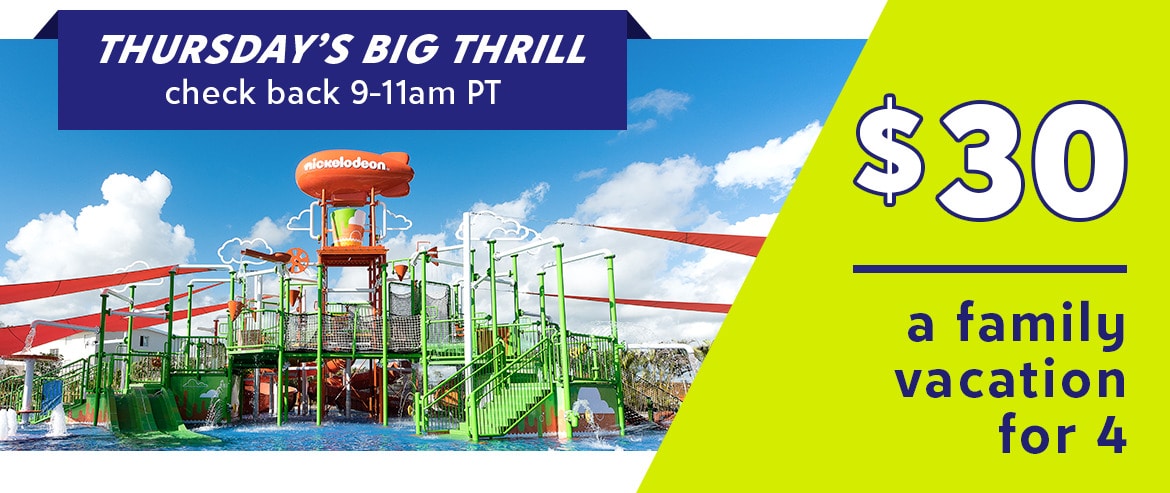 Besides the BIG THRILL each day, if you participate in the hunt all 5 days, you will be entered in a drawing for a chance to win a $150 shopping spree on zulily.com.
Oh and what are the odds of winning, you ask? Pretty sweet!
100 winners will be randomly picked to win the $150 zulily credit on Saturday, July 28th.
Besides all of this, don't forget to shop through the site for additional savings on big brands, next week only. Also keep your eyes peeled on the zulily Facebook page to jump on "Dash For Deals" throughout the week.