As soon as a baby begins to sit up unsupported, it's like there's a world out there for her to absorb.
While it isn't always possible for you, as a parent/caregiver, to sit by her side and stimulate her 24/7, there are learning toys that can help facilitate that.
The Little Tikes Discover and Learn Activity Center is one such interactive toy.
This toy has been designed to grow with its young owner. It starts off as an activity center for a child as young as 6 months and the included train track can be pulled out for independent play for a 3 year old.
Height levels on the center can be adjusted on the sturdy legs, between three levels,  to suit the young owner's height.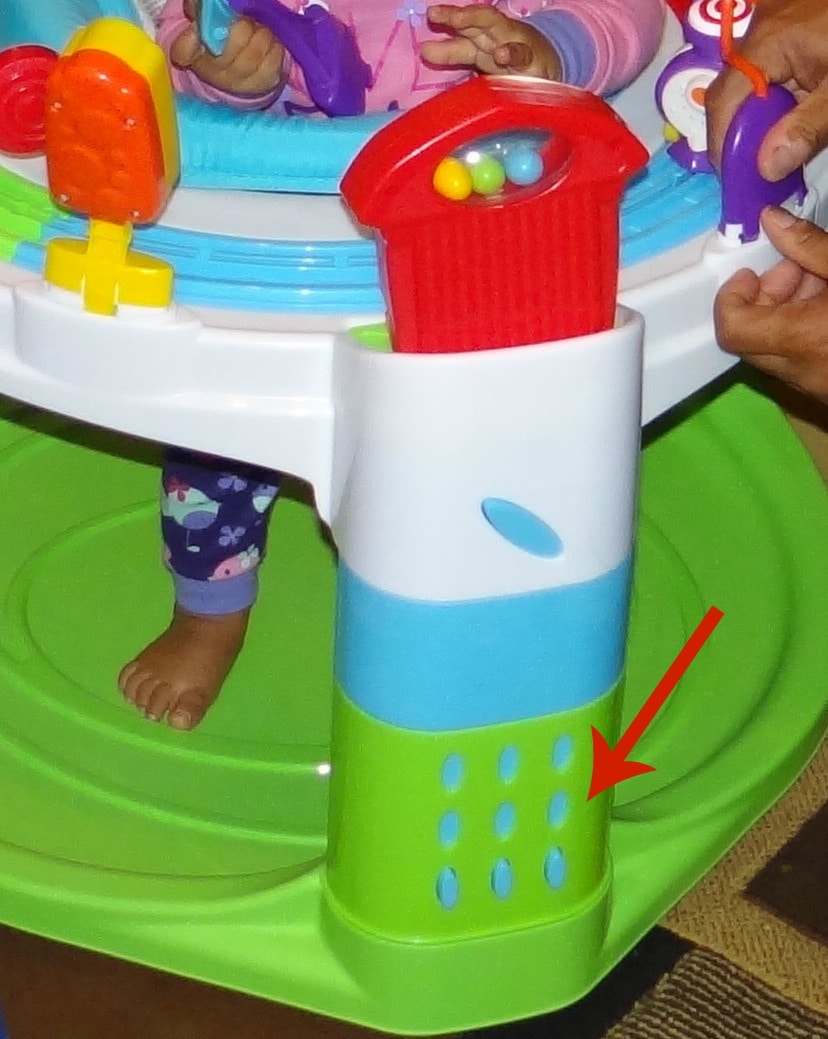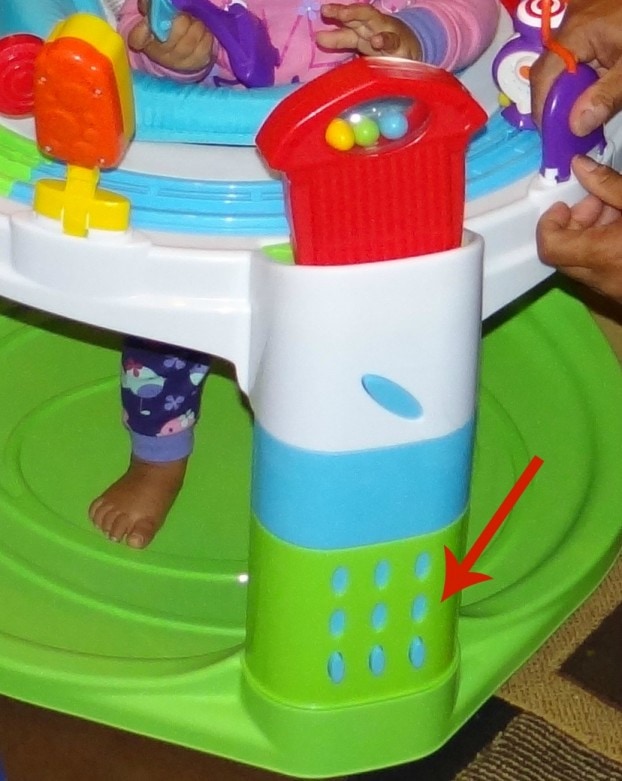 The Center holds upto 12 different fun, learning stimulators that include movable beads, rotating gears, a windmill with blades that spin and a musical train that chugs around the tracks bordering the seat the baby is in.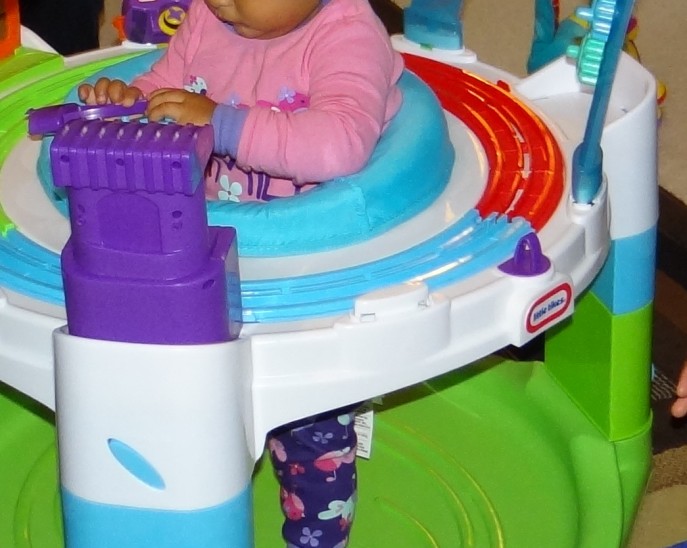 With a seat that rotates 360 degrees, my 10 month old is always turning one direction to the other, exploring the different little toys propped on the Center. She had just as much fun playing with the same prior to adding batteries to get the train moving as after.
This is a neat center to invest in especially for times you would like to put your child down, to say get dinner done. I would definitely not recommend leaving baby in the same unsupervised though. ( I pull the Center into the kitchen and watch as Baby Girl plays happily as I get dinner together.  This was she sees me and I can keep an eye on her as she plays.)