I have a single Aunt who lives alone in a house generously bestowed with windows. You can imagine how scary it must have been to find a pair of eyes watching her move around the house. Even though the police dealt with her unwelcome intruder , she had to live with the fear that someone was watching her every move after that.
Ever get the feeling you're being watched?
My kids go through this every time they step out into the backyard.
Two sets of eyes watch their every move.
Their every moment is tracked.
In this case though, my kids have no fear.
They actually love the attention…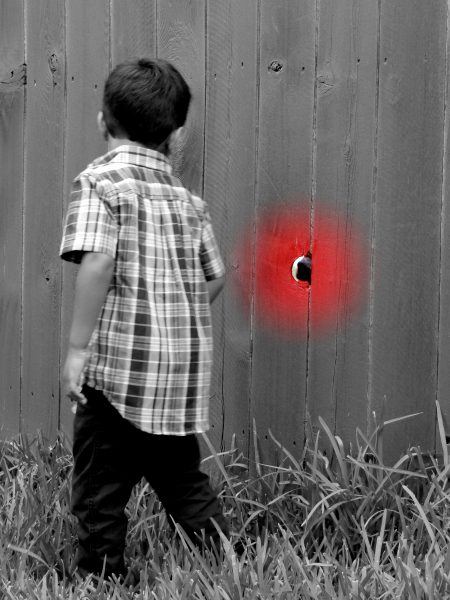 and even stop playing to run over to the hole in our fence to peer back!
Why, they even stick their elbow at the hole to get a slobbery lick from their ardent fans over on the other side of the fence.
If you've been reading Mommy Snippets for a while now you will know who the sets of eyes belong to.
And yes, I sense these posts are slowly going to be a series soon considering this is my fourth post on the beings on the other side!