Little Man has always been the shy one in our family. He has definitely come out of his shell since he started Kindergarten and has been finding his place both at school and on the soccer field.
My husband was an active athlete growing up and has always encouraged Dottie and Little Man to take up a sport of their choosing. It didn't matter what it was as long as they put in their best.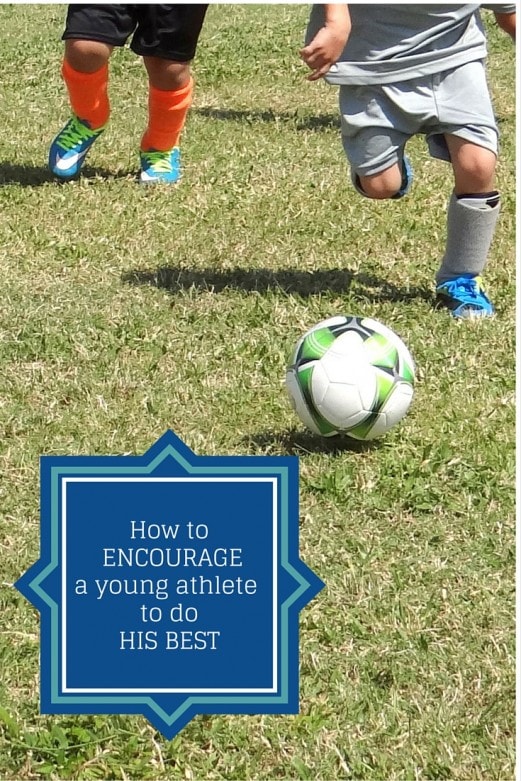 And soccer was the ultimate sport of choice for both.
How to encourage a young athlete to do his best
Several musts make an athlete stand out (in a good way!) on the field:
1. Practice is a must!
Rain or shine, encourage your young athlete to go practice with his team mates. The more they play with each other on a team, the quicker they'll pick up on each other's strengths and develop secret signals while passing the ball or even scoring.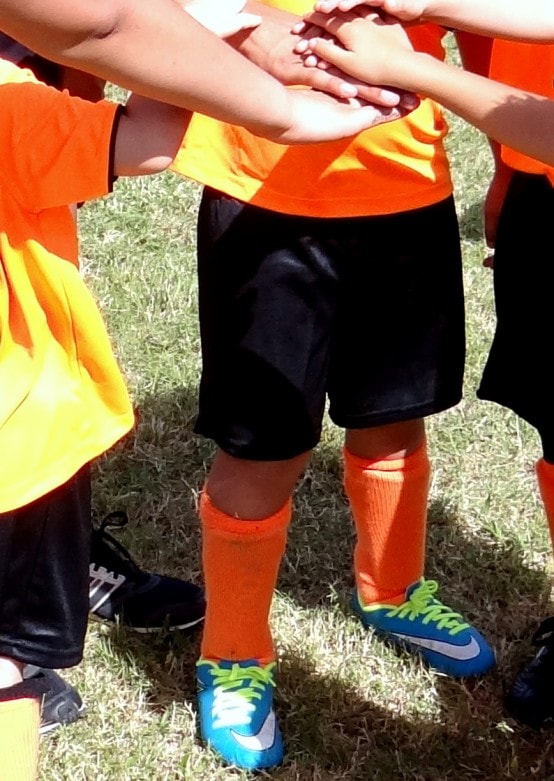 2. Eat healthy and try to eat light prior to a game.
Fast food is always a big no-no. Fruit, veggies, carbs and protein, the night before, are always a great boost for the next day.
3. Get a good night's rest prior to the morning of the game.
It's hard on the athletes in Little Man's team when they have Saturday games, especially as most want to stay up a little later than usual as the next day's not a school day. But the repercussions of a late night are always felt during the game.
A good night's rest is a mandatory requirement on the eve of any game!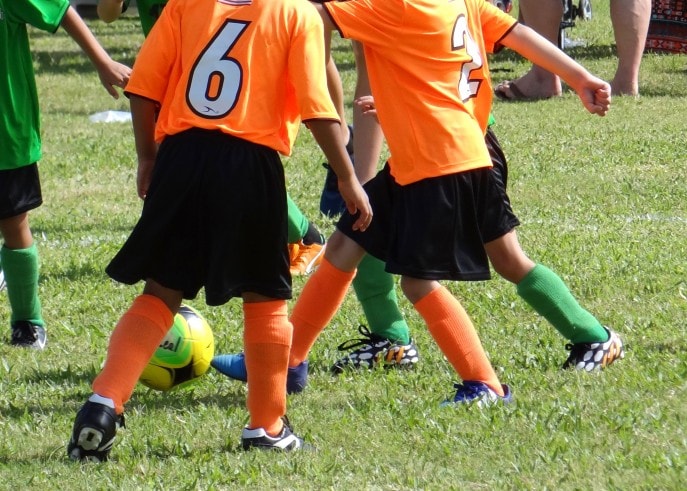 4. Rally up a cheerleading team for your athlete.
Little Man and Dottie insist I cheer way too loud when they play, but won't admit that they secretly love the support! In our family, we have a rule…
when one athlete plays, irrespective of how long a game may be, our whole family must be there to cheer him/her on, from start to finish.
Knowing that people are rooting for you when you play, always makes a world of difference!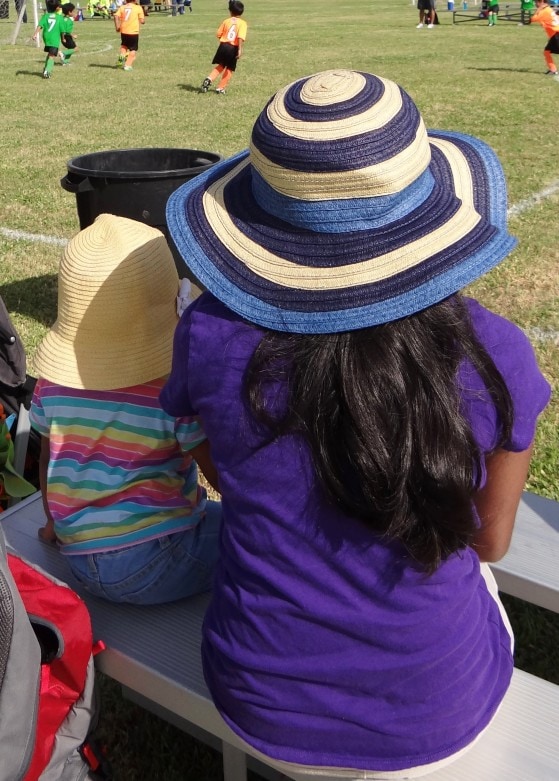 5. Hydrate. Hydrate. Hydrate!
Most important…the golden rule of sports!
Always drink water and bin the sugared drinks. Dottie's coach also makes sure the team's ice chest is stocked with POWERADE to help replenish the sweat lost during a competitive hour of play. (The ION4® Advanced Electrolyte System helps replenish four electrolytes lost in sweat: sodium, potassium, calcium, and magnesium. POWERADE is formulated with a 6% carbohydrate solution to help provide energy to working muscles, and vitamins B3, B6 and B12.)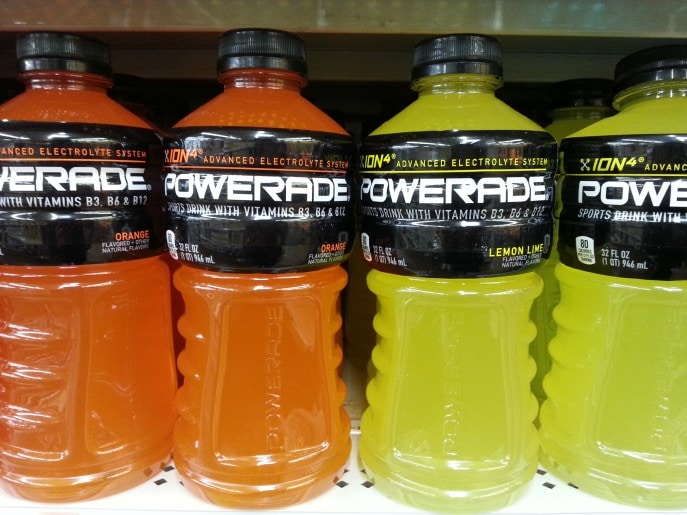 And after reading about POWERADE's new campaign, I'm in love with the message being sent out to all budding athletes, young and old.
POWERADE and 'We're All Just A Kid Somewhere' Campaign
There is potential in all of us. No matter what you achieve in life, you start in the same place as everyone else: as a kid full of potential and big dreams. At the end of the day, we are all "just a kid" from somewhere. POWERADE believes that with the right motivation these everyday athletes can realize their potential and one day be the athletes that they look up to. Sports have a major impact on our communities. Whether it is t-ball or the pros, every athlete in every league has a story waiting to be told.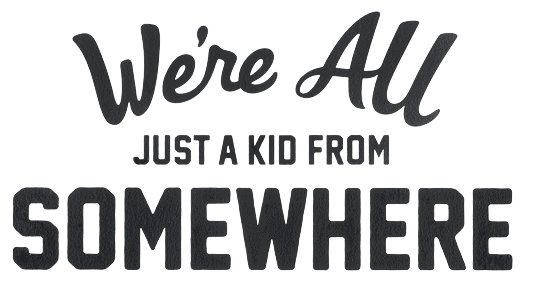 As part of the campaign, from now till April 4, 2016 (or while supplies last) when shoppers purchase two 8-packs of 20 oz POWERADE at Walmart, they'll be able to go online, submit their receipt, and order a free custom "Just a Kid" reusable sports bottle.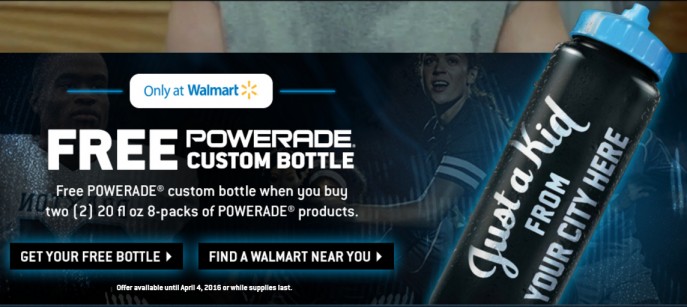 I'd love to hear from you. Hop over to chat with me on Facebook and/or Twitter