Most LEGO fans are counting down to the Feb 8th, 2014 release of THE LEGO MOVIE in theaters.  To be honest, the first time I watched the trailer was while we were waiting to watch FROZEN, at our local Cinemark, Fandango supported theater. And it definitely looks like it will be one action packed adventure…LEGO style.
I would do the movie no justice if I put in my two bits, so I would recommend you click over to the Fandango Family Room for more buzz on the movie, to watch the latest trailer, read reviews for the same and check out ticketing options.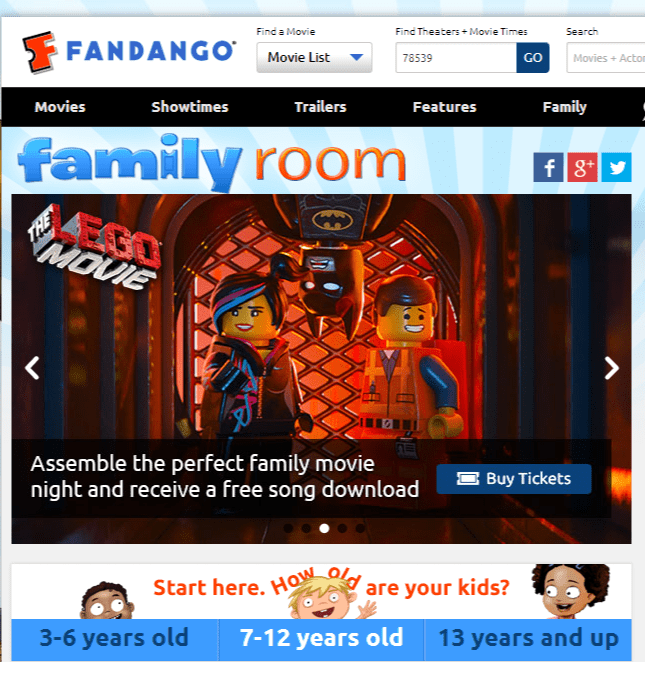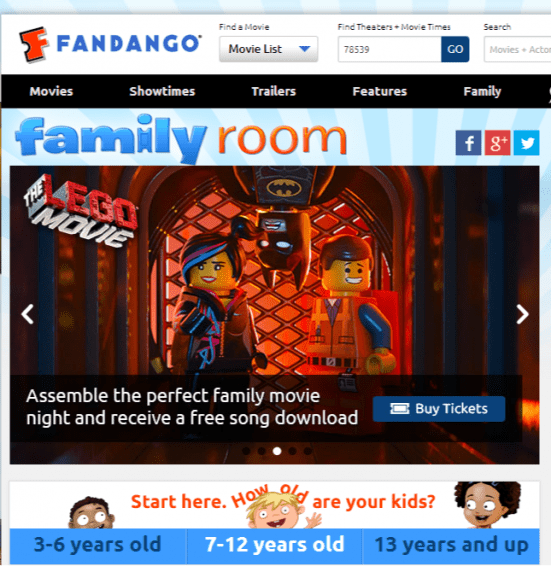 Now this holds good for all family entertainers. If you aren't sure what to make out about a new release, check out what the Fandango Family Room has to say and then make a decision.
(I love that movies are sorted age-appropriate wise to help a parent, grandparent or care-giver make a decision just before taking the munchkins out to the theater.)
So what's the scoop on these THE LEGO MOVIE Fandango gift cards?
Now these are exclusive, movie commemorative gift cards that have been released by Fandango and are available for purchase in Target stores only.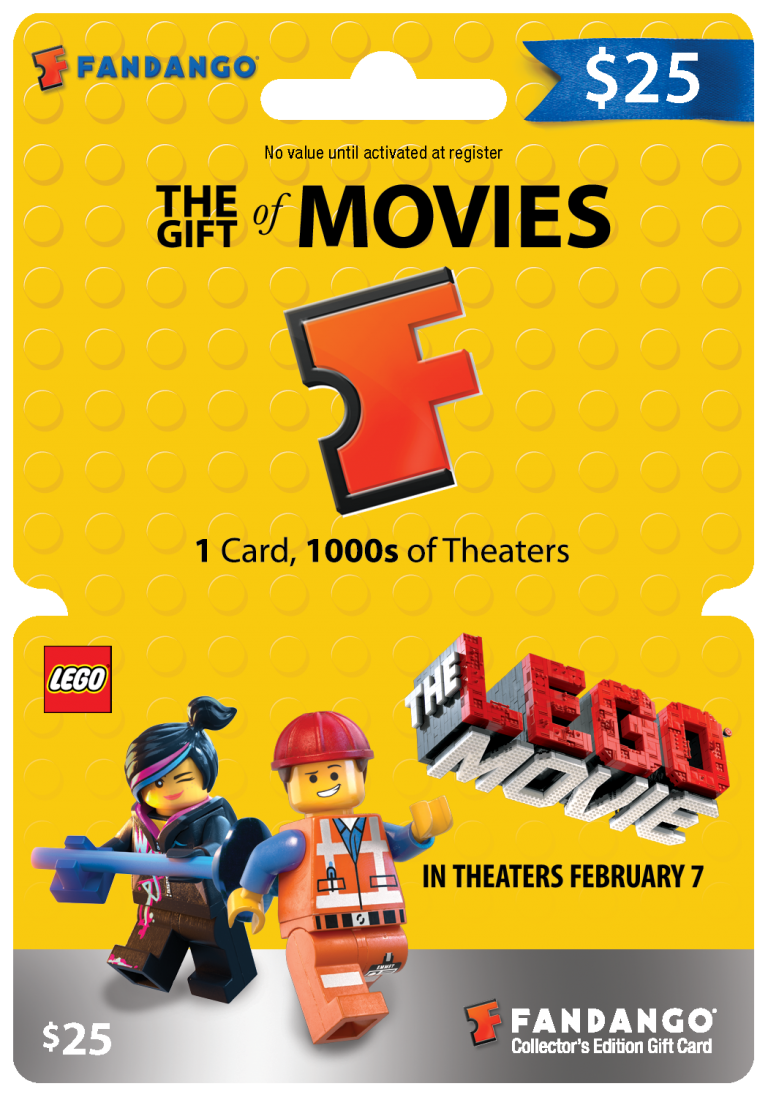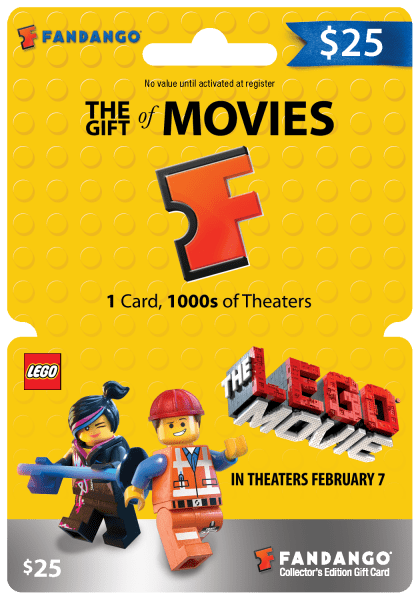 You can find these in the Toys & Games section alongside a selection of 17 THE LEGO MOVIE building sets that feature the ever-awesome, extra-ordinary, Emmet, Master Builders and more. *
* The gift cards may be used to purchase any movie tickets to over 22,000 theaters across the country,  from Fandango.com or the Fandango app and not just movie tickets to THE LEGO MOVIE.
 .
WIN a 25$ Fandago gift card right here!
Fandango is generously gifting four readers with a 25$ Fandango gift card to go check out THE LEGO MOVIE or any other family entertainer, you've been waiting to watch.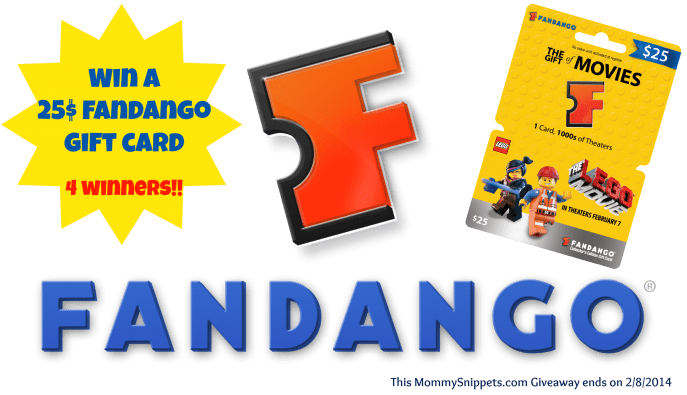 Use the Rafflecopter form provided below (or click the Rafflecopter Giveaway link) to enter the Mommy Snippets giveaway. Entries not recorded in the same will be disqualified.
** If you face any problems while entering this giveaway, please get in touch with me ASAP! ** .
.