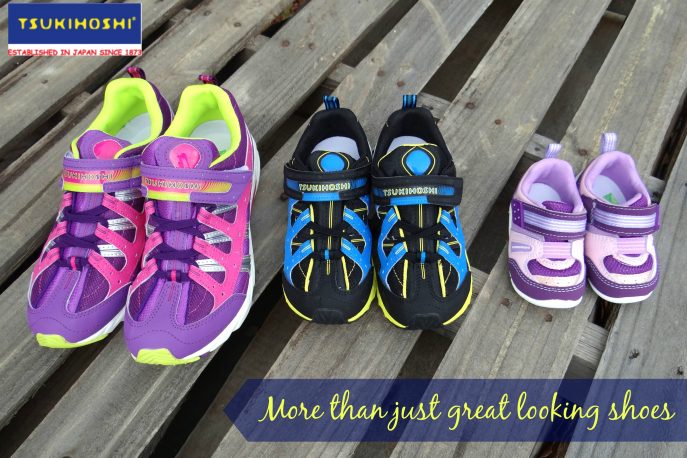 A few months prior to my son's birth in 2010, we were introduced to the Japanese original footwear for kids, Tsukihoshi.
Every year since then, we have been invited to review their back-to-school line and every year I've said yes because these are the only shoes that actually last my kids all through an entire school year. (The only reason we have had to move the kids out of a pair is because they've outgrown the same.)
Shoes average between $28-$66 a pair, dependent on the size, design, color you choose and while a $50 shoe for a child may seem a lot, I can assure you that these shoes are worth every penny you spend.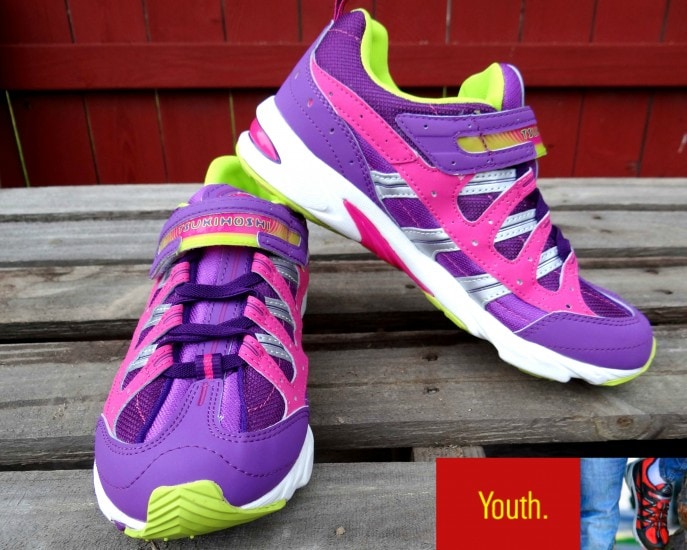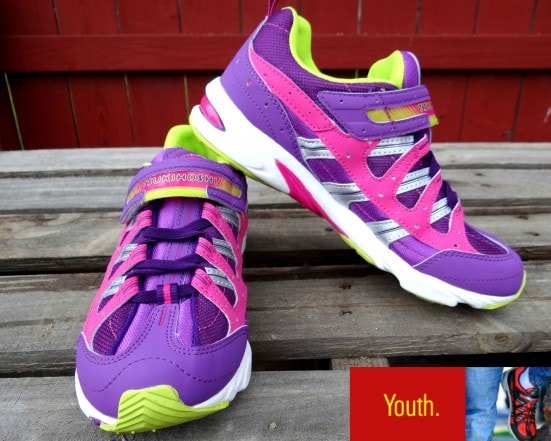 There are so many reasons why these are shoes our family loves. So many!
Foot support is primary. These shoes hold your child's foot while supporting the arch, heel and ankle.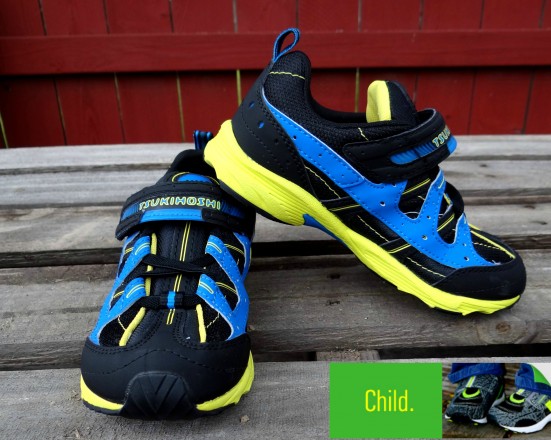 That being said the shoes aren't clunky but comfortable and when given a choice, I see my kids automatically reaching out to put on their Tsukihoshis over their other pairs. We now have a rule at home that they need to alternate their active-wear shoes for school else my son would be wearing his Tsukihoshis everyday.
In case your child does plan to wear these on a daily basis, you will be relieved to know that the shoes are machine washable.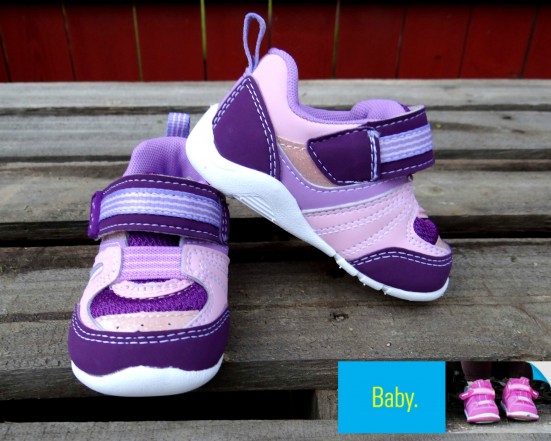 Each shoe comes with an inbuilt antibacterial insole coated with Green-Tea Polyphenol to cut the odor of stinky feet, after a long day at school. 
Most often than not, Hubs is in charge of helping the kids pick the right shoes for school and these passed his approval 4 years ago after testing these out on counts of comfort, flexibility and support.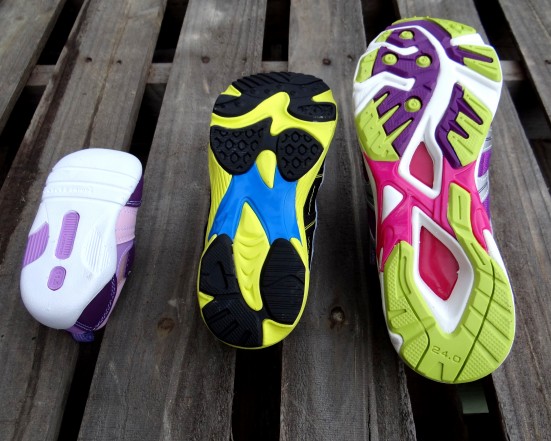 My 6 month old has just begun holding onto furniture and pulling herself up onto her feet. I know it will only be a matter of time before she starts creeping, holding onto furniture and cruising. While at home we keep her barefoot but when we go out I do like to ensure she wears shoes. Not for style alone but more so for protection and with cruising in the near future, support too.
I love that Tsukihoshi even has shoes for babies and considering they're light-weight, don't come in the way of a mobile baby!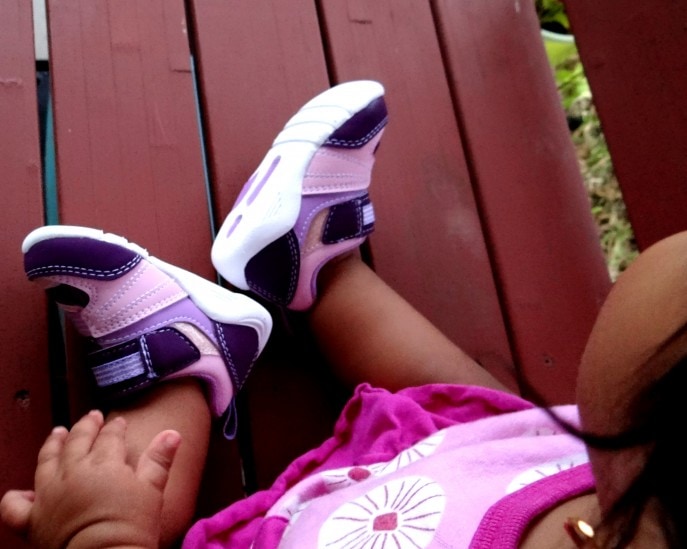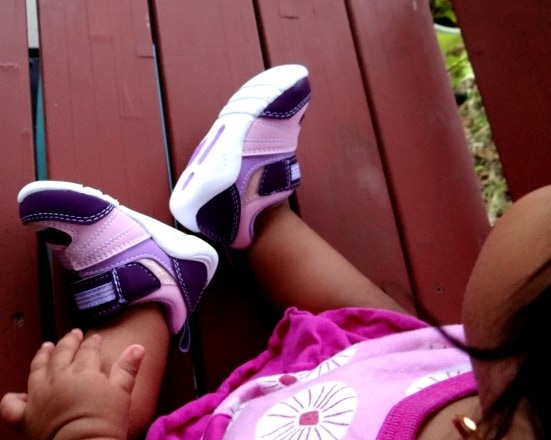 On a side note, these shoes will not get damaged if your child chooses to run through the water sprinklers in your backyard or decides to puddle hop during the rains.
So there you have it…
all the reasons why we choose Tsukihoshi shoes for our active kids!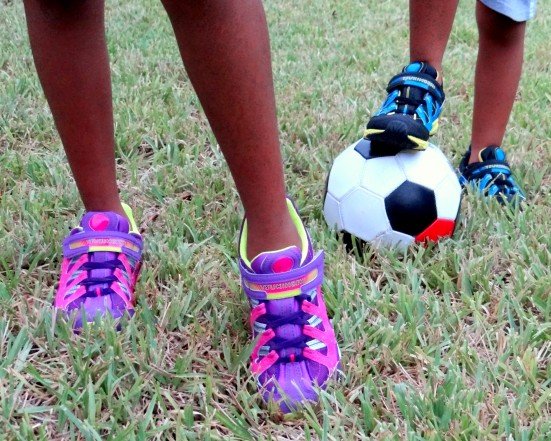 What do you look for while shopping for shoes for your kids?