How to make your own Trolls movie inspired holder.
This post contains editorial samples and/or affiliate links to products I recommend. While this adds no additional cost to you, I will earn a small commission on any sales made.
Several months ago, the Trolls lit up the big screen and won the hearts of both young and old. On February 7th, Twentieth Century Fox Home Entertainment made a lot of people incredibly happy with the release of not just an ordinary Blu-ray and DVD edition of the movie but the Trolls Blu-ray and DVD Party edition!
Trolls
TROLLS (Original Motion Picture Soundtrack)
DreamWorks Trolls Movie – Trolls Branch and Poppy 9
Dreamworks Trolls Movie 12
Trolls Collection Pack
We couldn't help but celebrate the way we usually do…
with a movie inspired craft.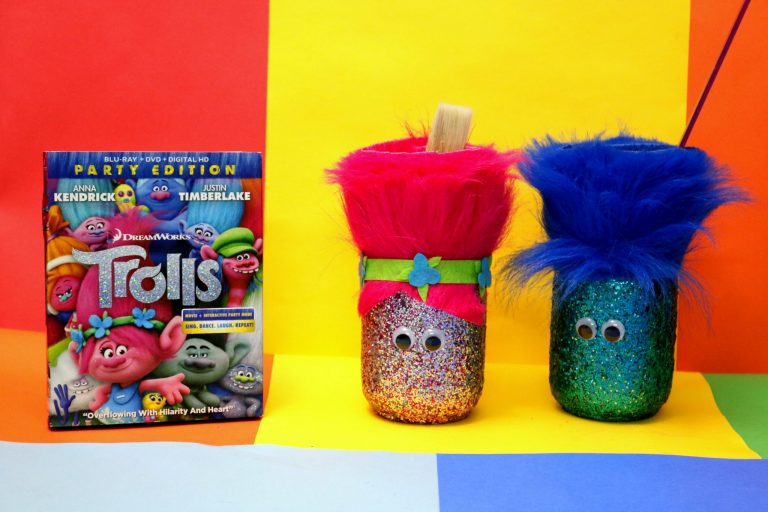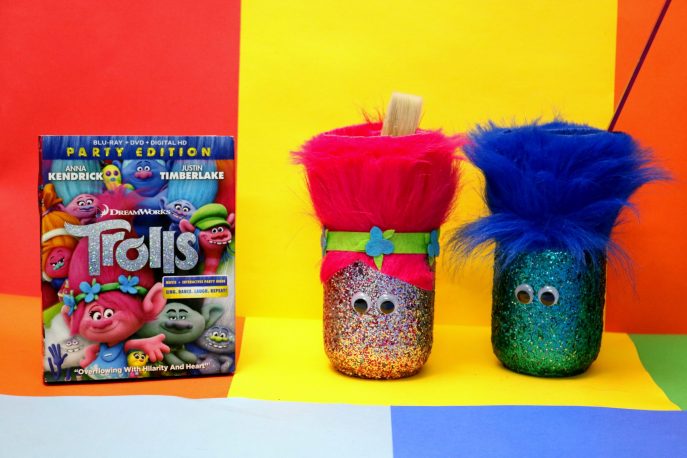 How to make your own Trolls movie inspired holder.
Materials required:
Hot pink faux fur (I got mine from JoAnns and ordered the minimum cut of 1/8th of a yard)
Blue faux fur (1/8th of a yard)
Hot glue gun and extra glue refills
Pink, blue and silver glitter
Mod Podge
Faux Fur Luxury Shag Hot Pink Fabric By The Yard
Royal Blue Shag Faux Fur Fabric 60
Martha Stewart Crafts Glitter Set, Rich Essentials
flic-flac 44PCS 4 x 4 inches (10 x10cm) Assorted Color Felt Fabric Sheets Patchwork Sewing DIY Craft 1mm Thick
Mod Podge Waterbase Sealer, Glue and Finish (16-Ounce), CS11302 Matte Finish
Paint brush
2 mason jars
4 wiggly eyes
Pair of scissors
Green and blue felt (Optional. This is if you want to make a hairband for Poppy)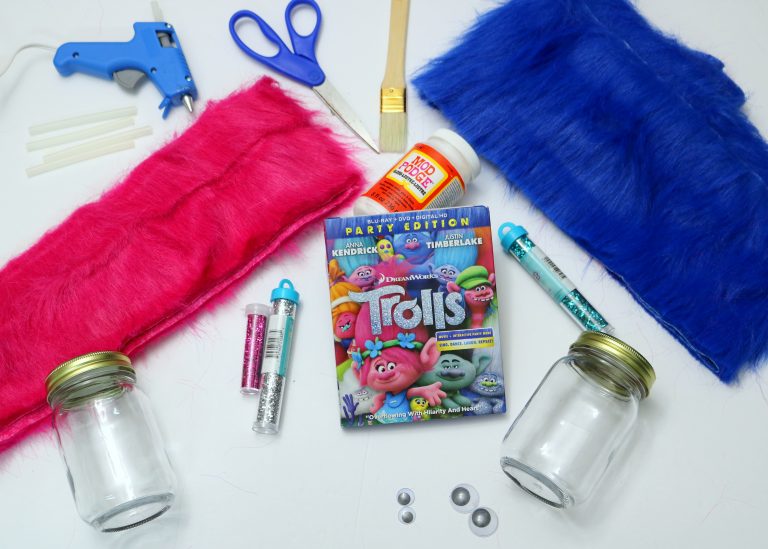 1. Cut 3 inch width and enough faux fur length to wrap around the mouth of a mason jar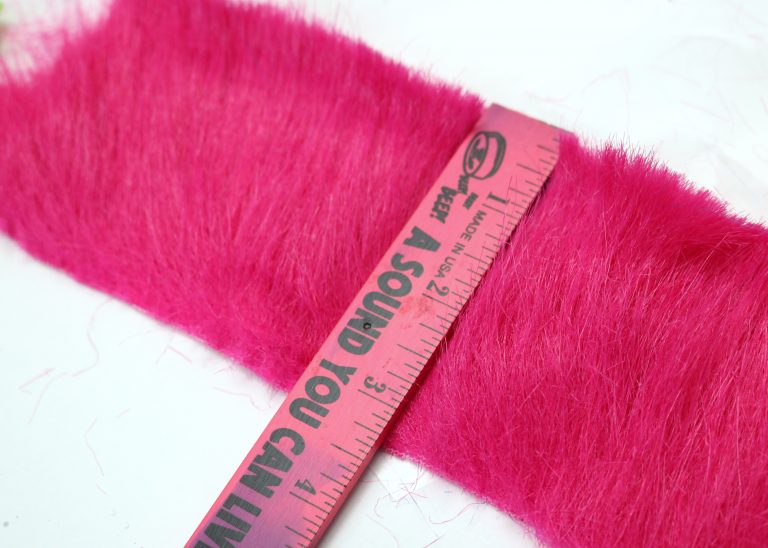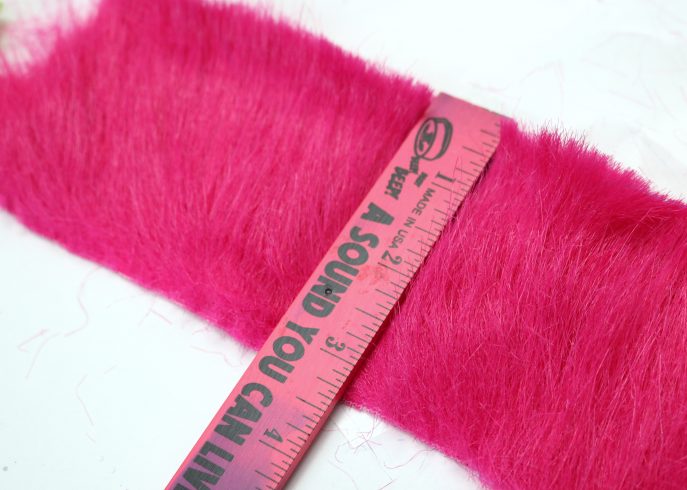 Once done, take your strip outdoors and shake off all the excess loose fur before you start working on your holder.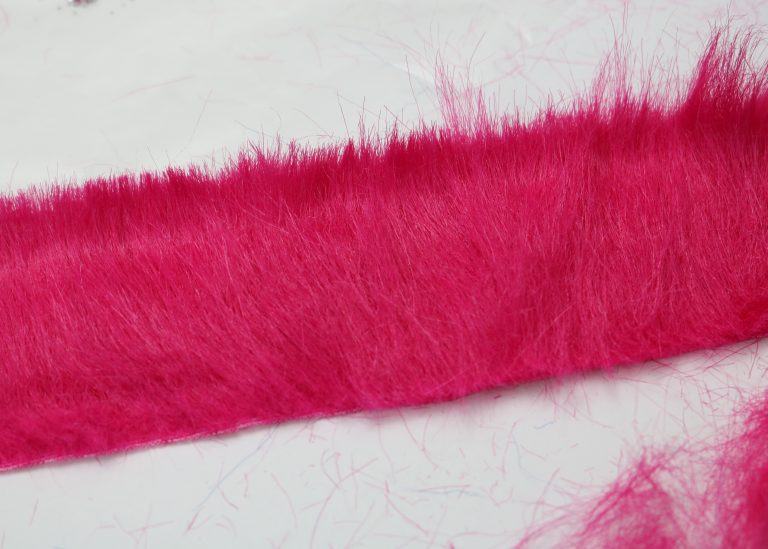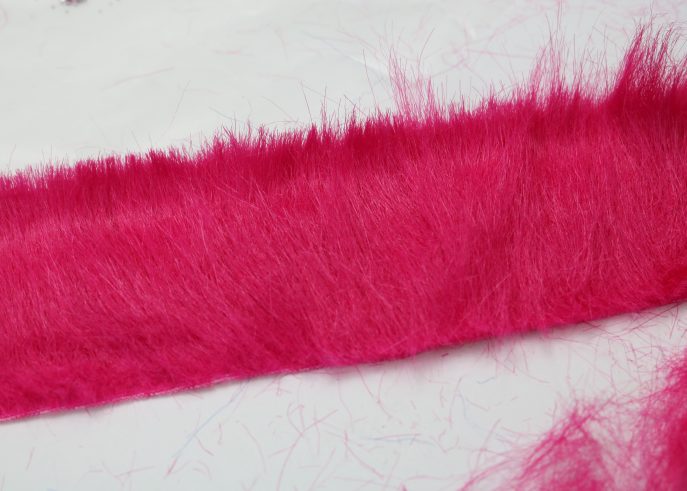 2. Take the silver and pink glitter. Mix both together. This will be the glitter you will use to make your Poppy holder.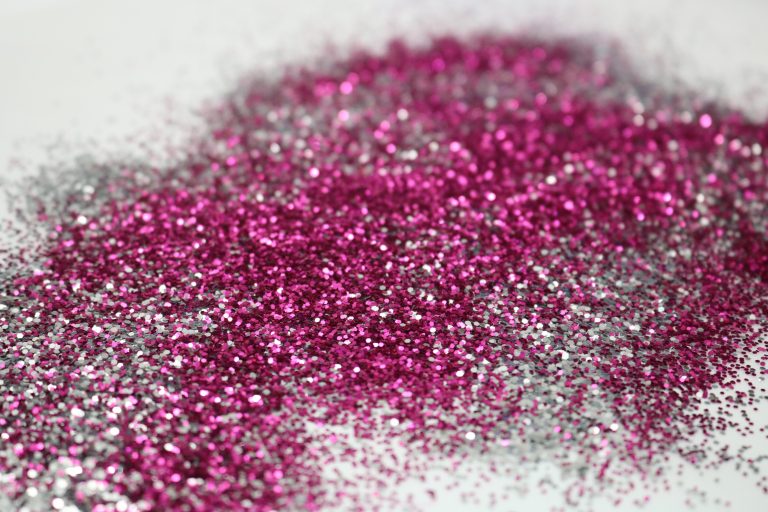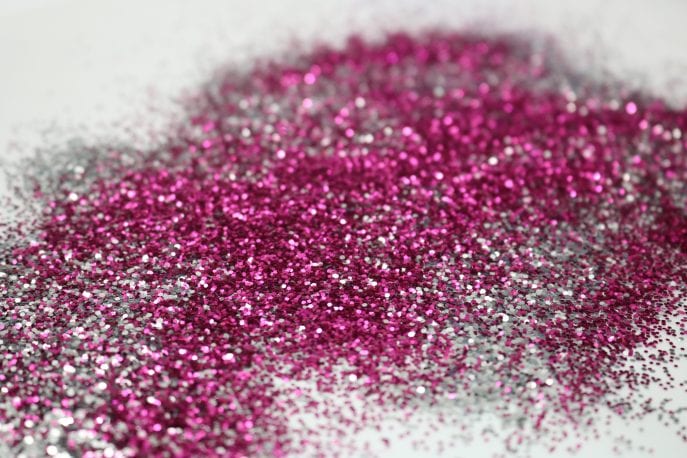 3. Now take a mason jar, remove the lid and paint Mod Podge all over the surface.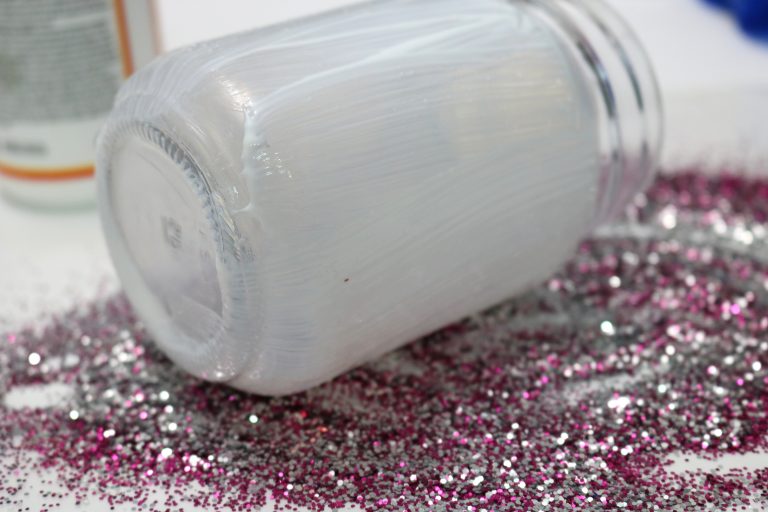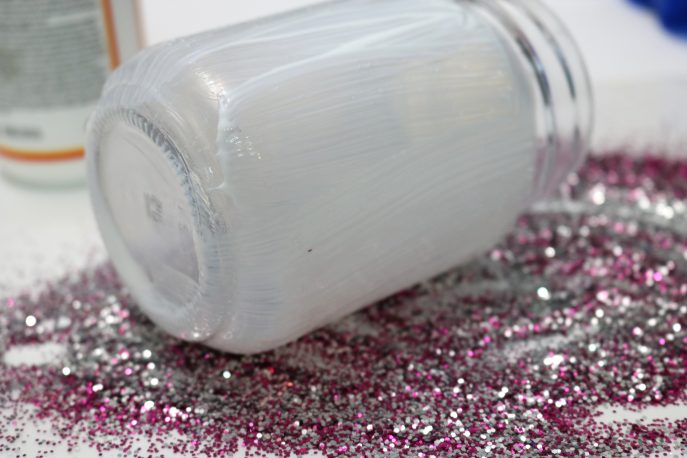 4. When finished, roll the jar on top of the glitter, making sure every area on the Mod Podged jar has glitter on it.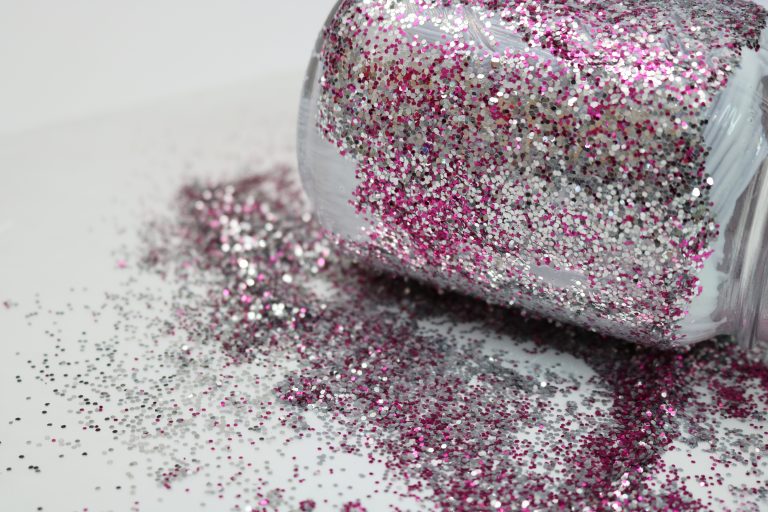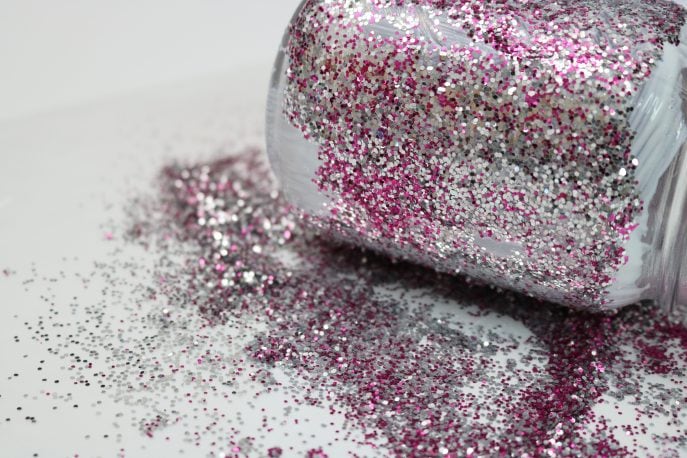 5. Set aside to dry and work on the Branch mason jar next, repeating the steps followed above.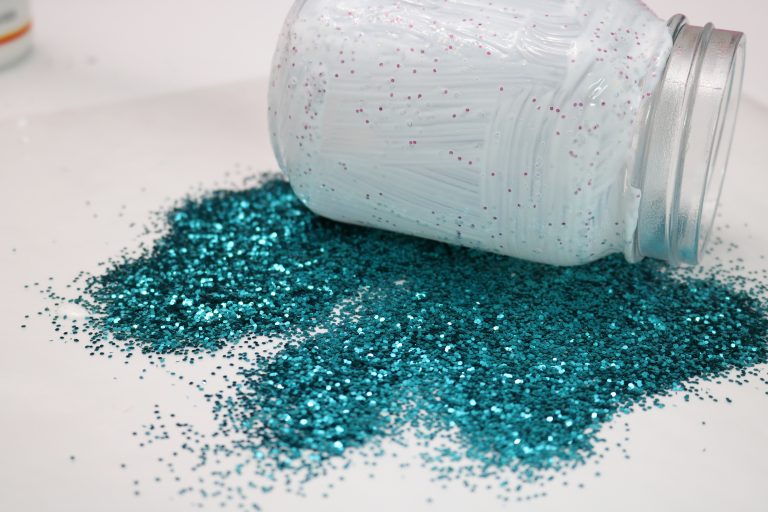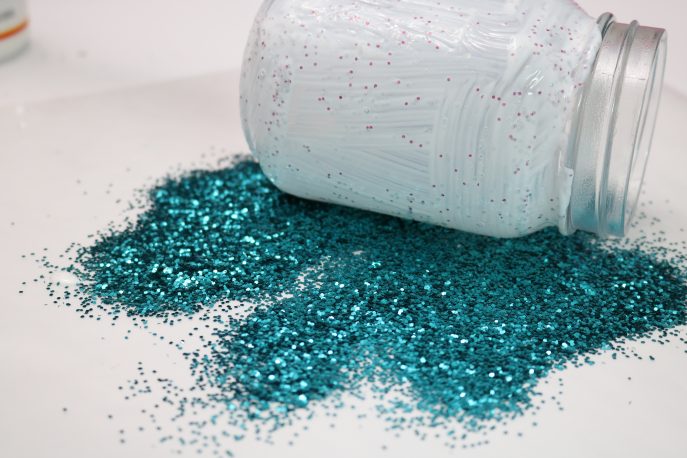 6. When the Mod Podge has dried, you can apply another layer of Mod Podge, more glitter and wait for it to dry again.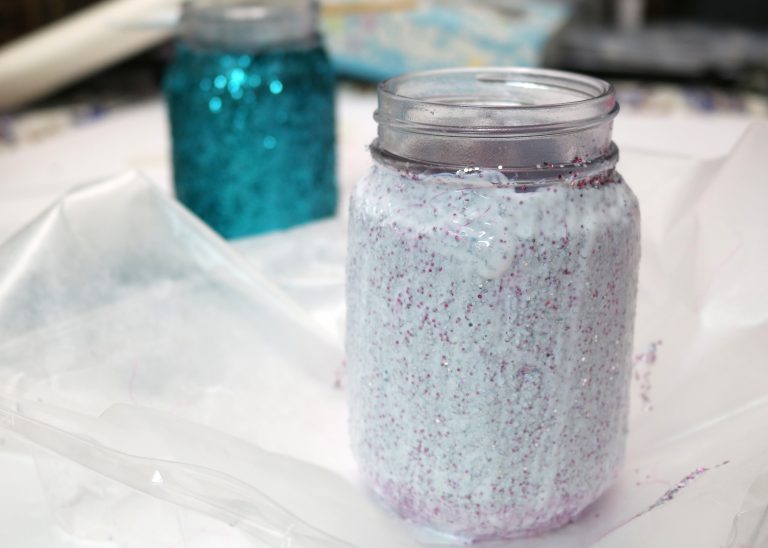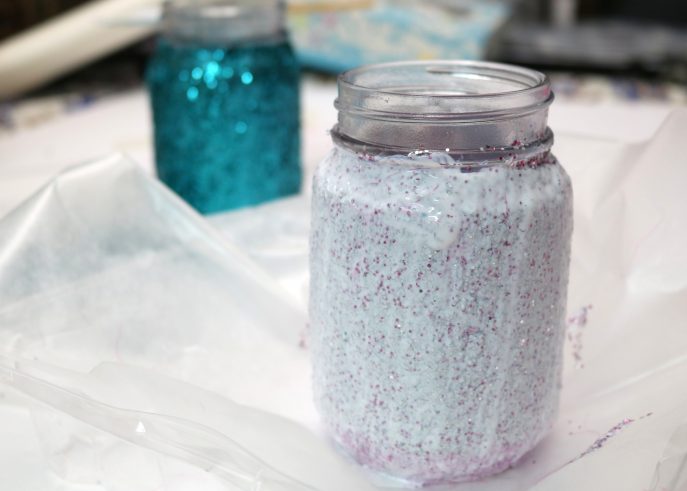 Just make sure you stick the eyes to the Mod Podge when working on your final layer.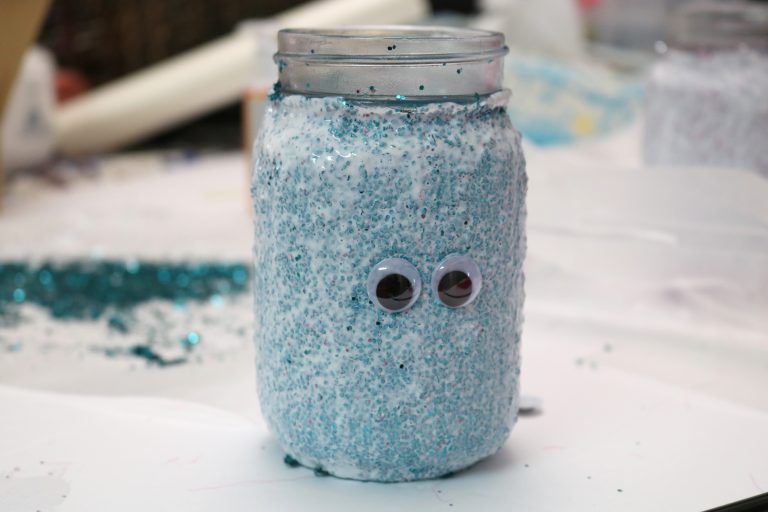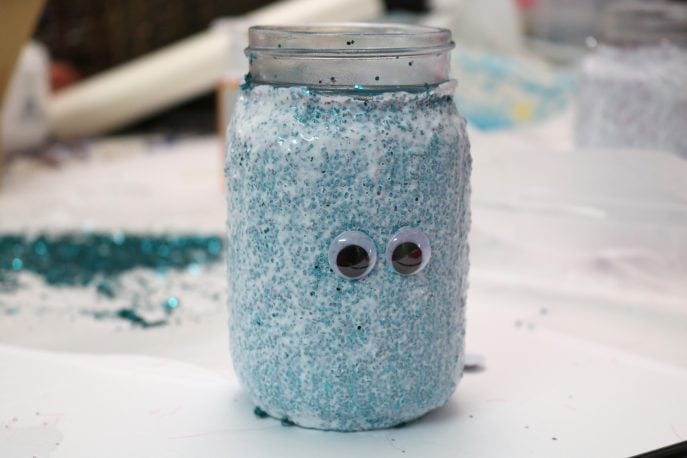 7. Once the jar has dried all the way through, hot glue the faux fur to the mouth of the mason jar, to form Poppy and Branch's hair.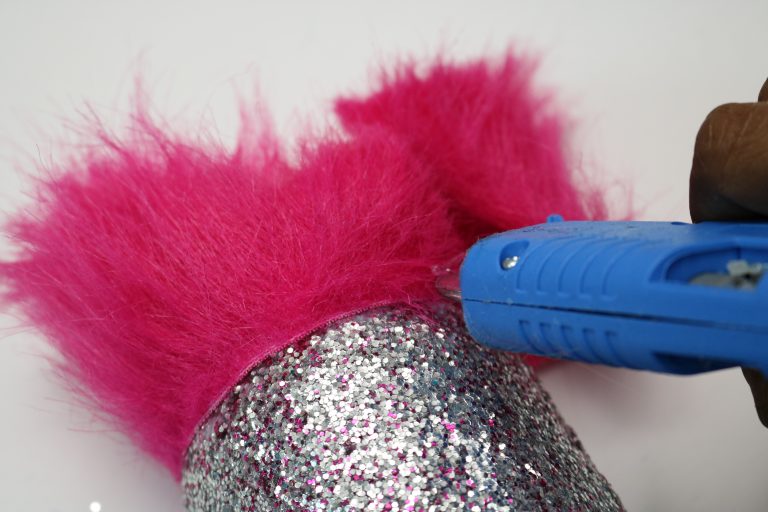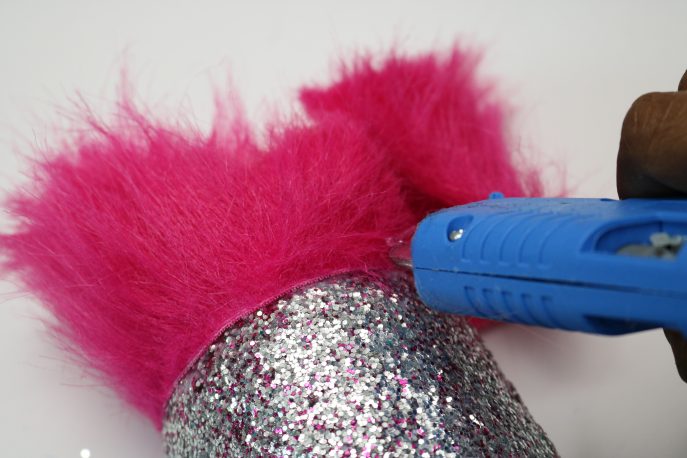 8. If you plan to make Poppy a hairband, get blue and green felt.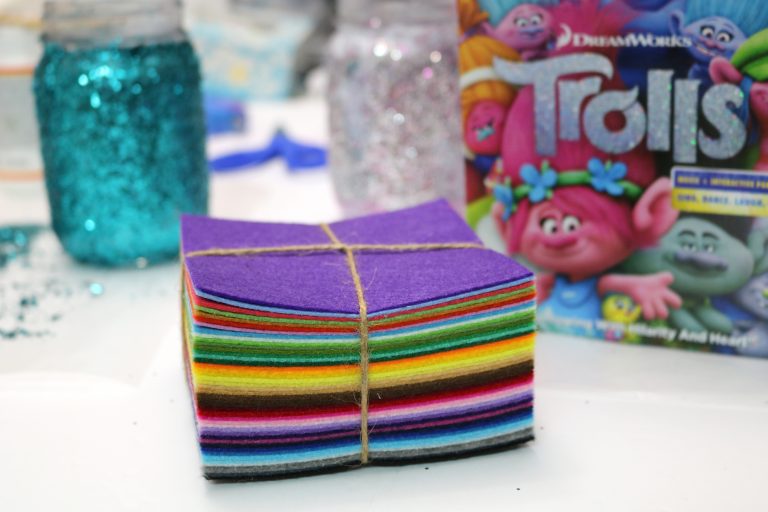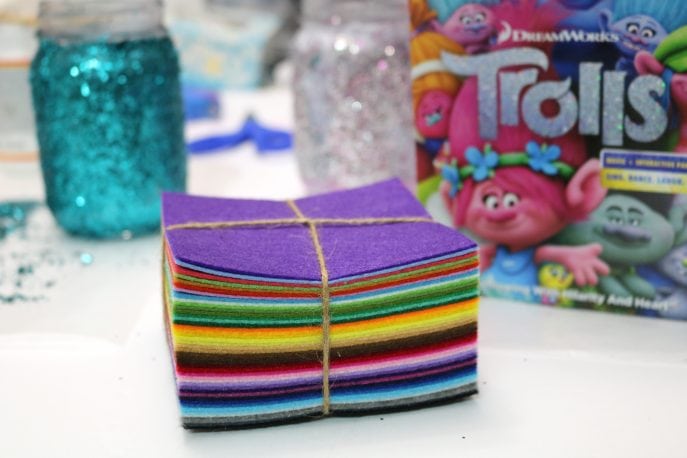 Draw out the band and flowers, free hand.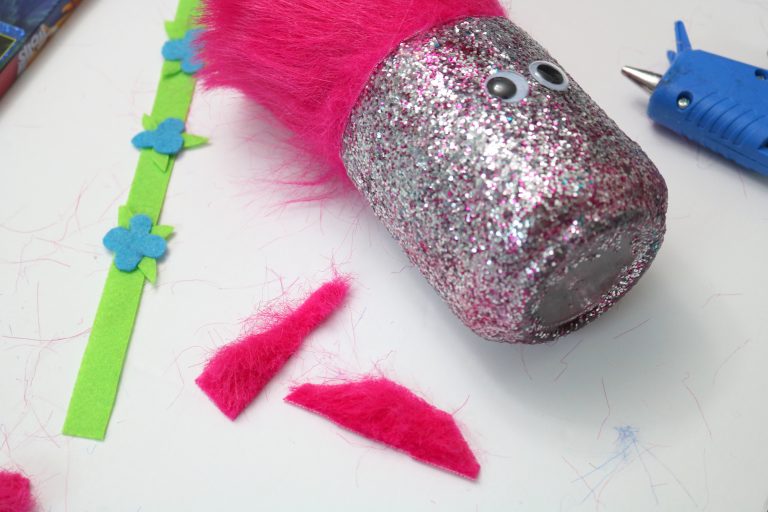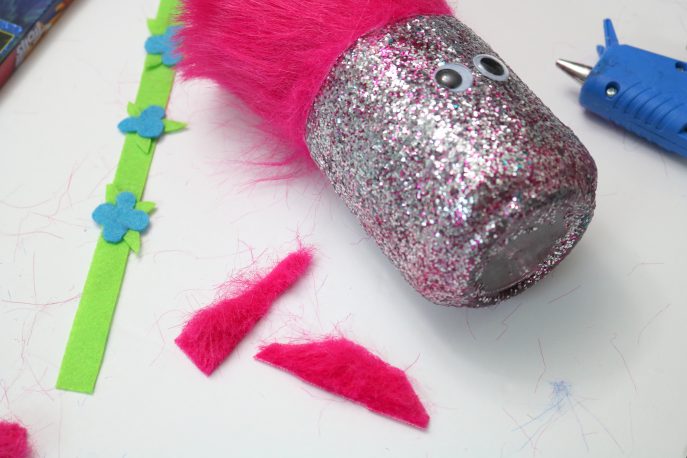 While you're at it, you can also cut out 2 tufts of pink faux fur, to give Poppy bangs!
9. Hot glue the flowers to the band and then hot glue the band to the faux fur.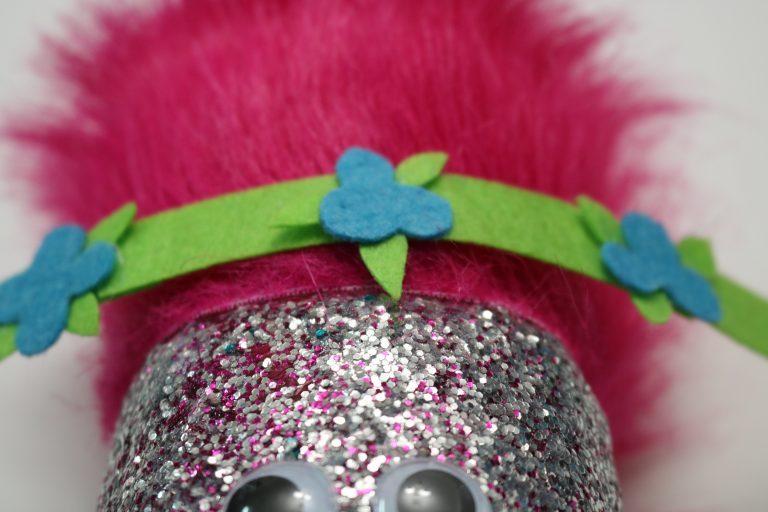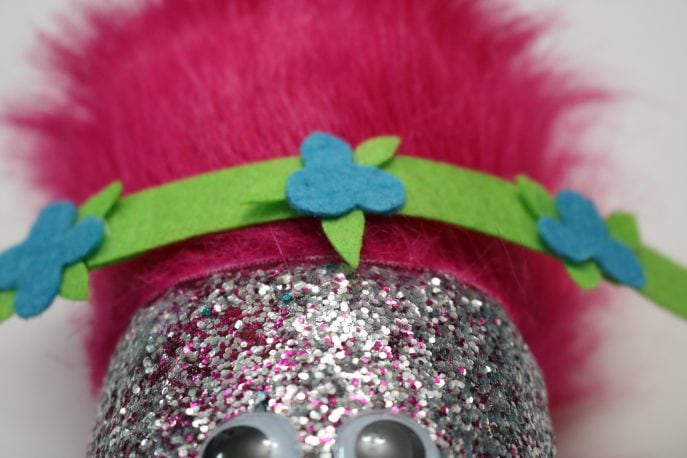 And there you have it. Poppy and Branch holders to store your / your child's pens, stationery, cutlery, paintbrushes etc.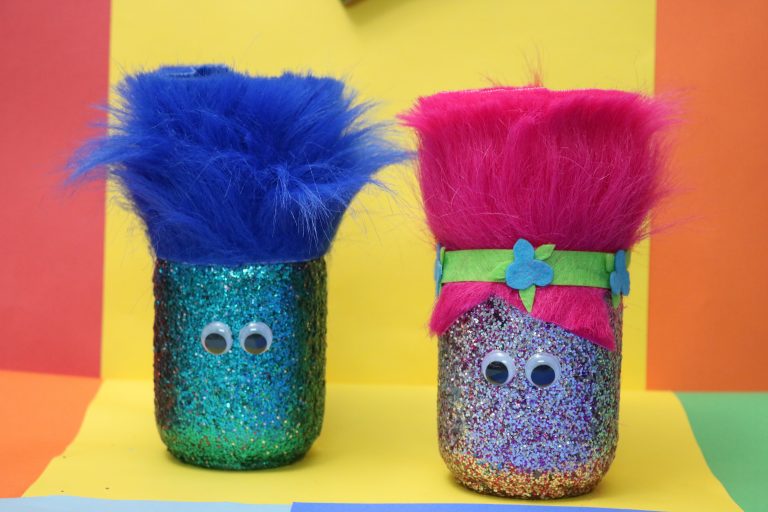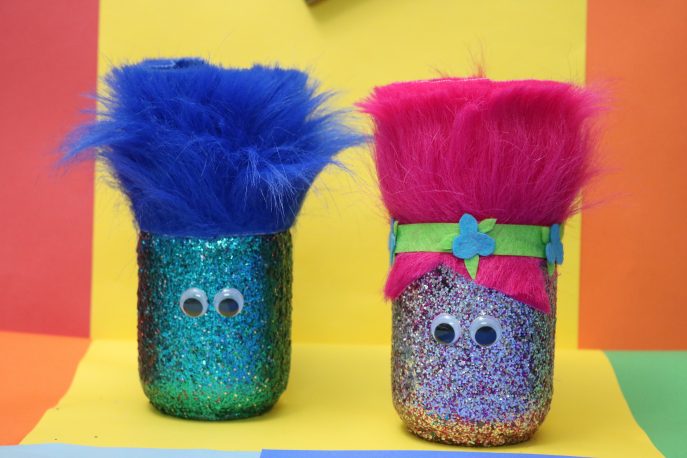 Isn't this adorable?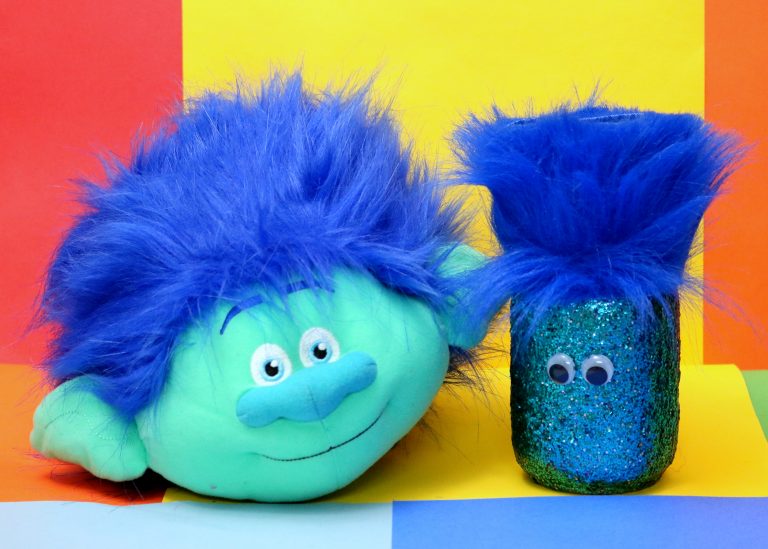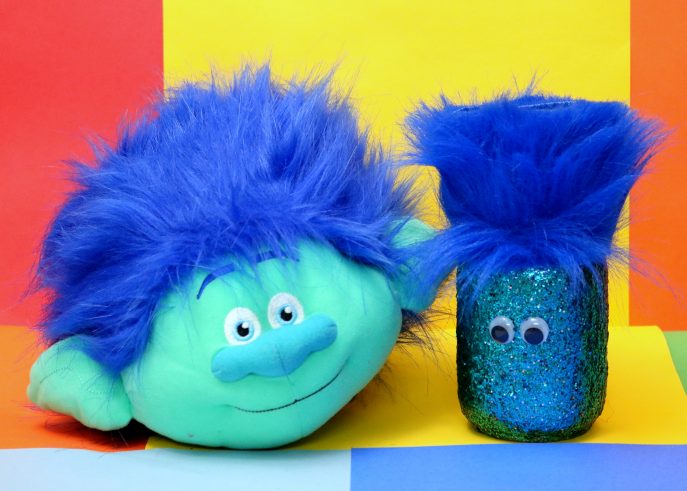 This is a great craft to start before popping the movie into the player and once the movie is over, the Mod Podge would have dried, allowing you to finish hot gluing the hair and hairband.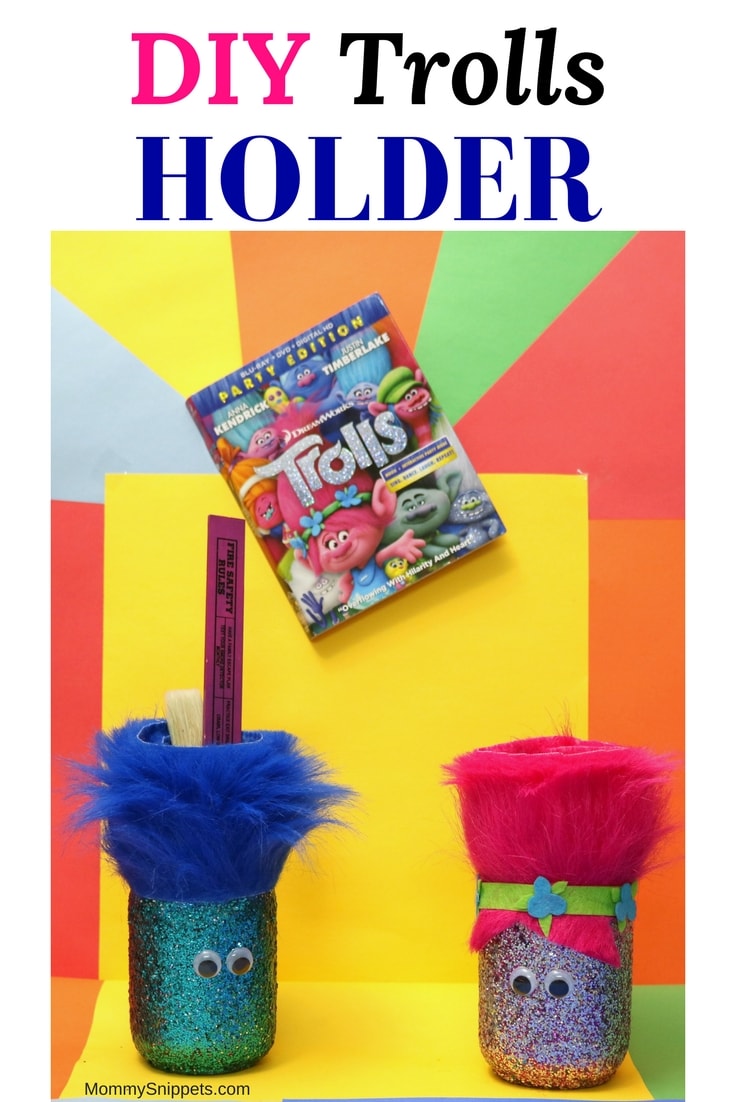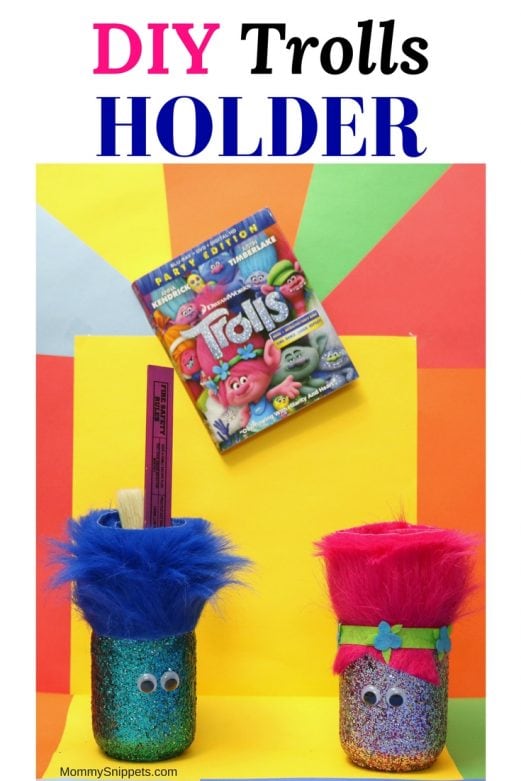 Now the BUZZ about the Trolls Party Edition
So after watching the Trolls Party Edition, the unanimous consensus was every family entertainer should be made into have Party mode!
Besides being able to sing along to all 15 songs in the movie,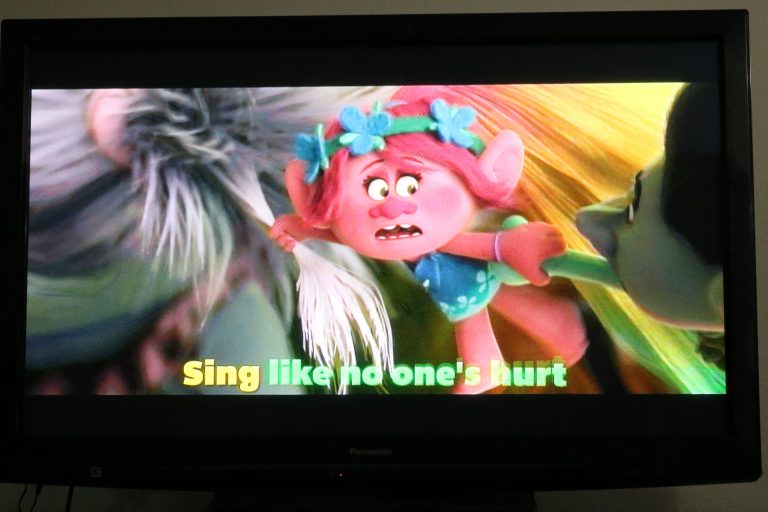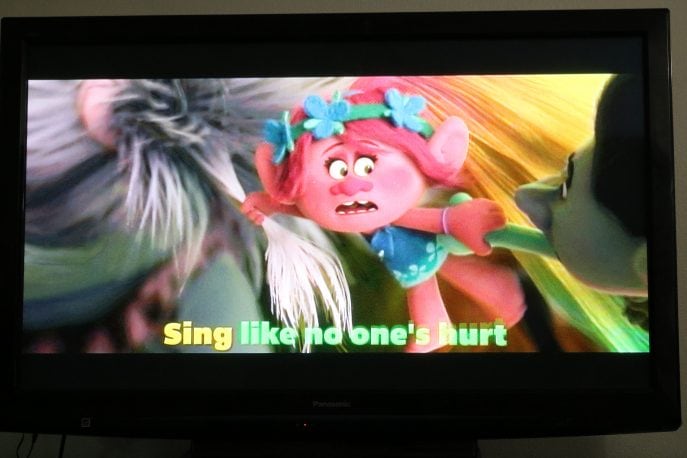 using the buttons on your remote you can trigger a glitter party each time the yellow icon pops up on the left hand corner of your screen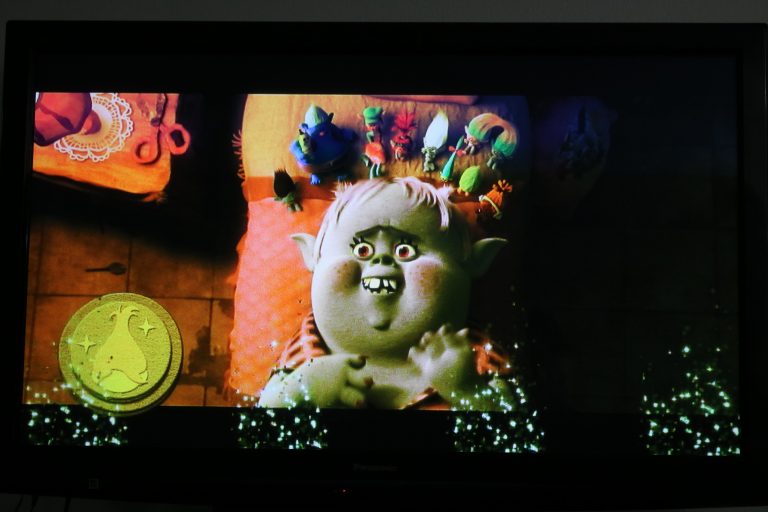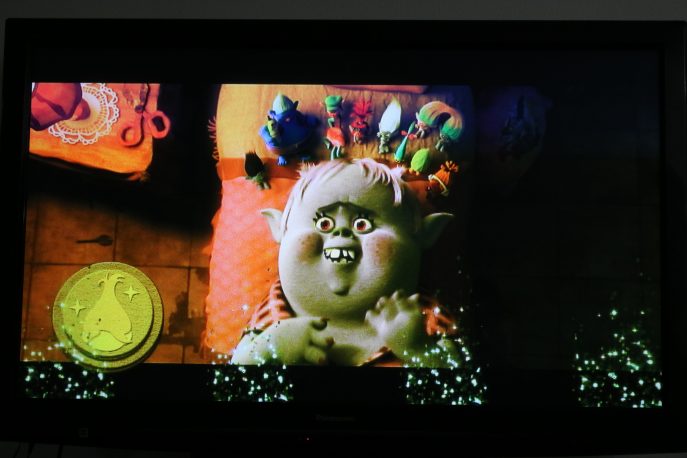 or make the possibly scary scenes for little ones seem lighter with cupcakes being pooped out, as if on command! (Little Man and Baby Girl was so tickled by this.)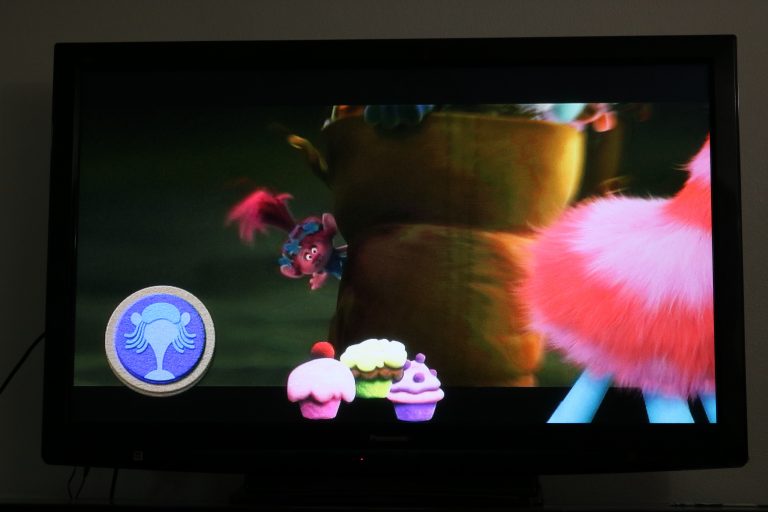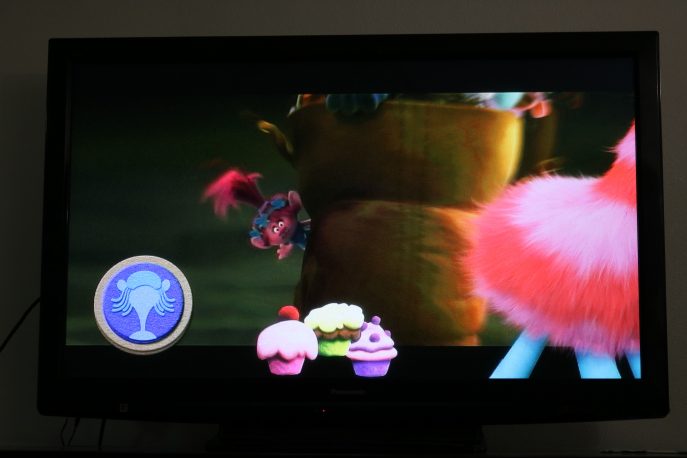 Additional interactive features include Mr Dinkles moaning "Oh Snap!" and Cloud Guy encouraging everyone to give out "High Fives"!
My favorite parts were when the glowing watch appeared and we had to jump up and hug each other.
Such a cute, fun, family movie night entertainer. Lots of great take-home lessons and a fantastic soundtrack.
Why wouldn't you want to grab a copy for your home library and #BringHomeHappy ? (Yep! Go check out all the Trolls movie fun on that hashtag.)
Besides my adorable Trolls holders, check out over 50 awesome crafts and activities pinned to my Trolls Party Ideas exclusive Pinterest board.