Little Man can get lost for long pockets of time if you empty out a box of building parts in front of him and walk away. So when I opened up the 150 Piece TINKERTOY Essentials Value Set, his face lit up.
And in true follower fashion, Baby Girl quickly made herself comfortable right next to him, so that she could replicate try to replicate whatever he was creating.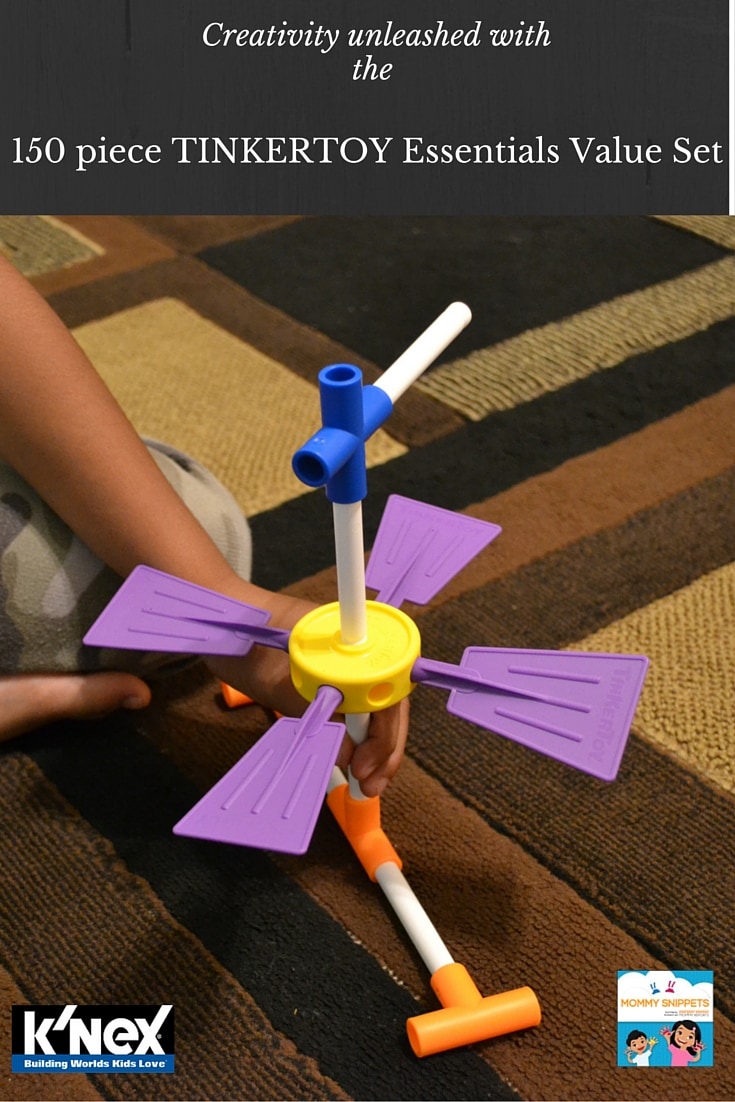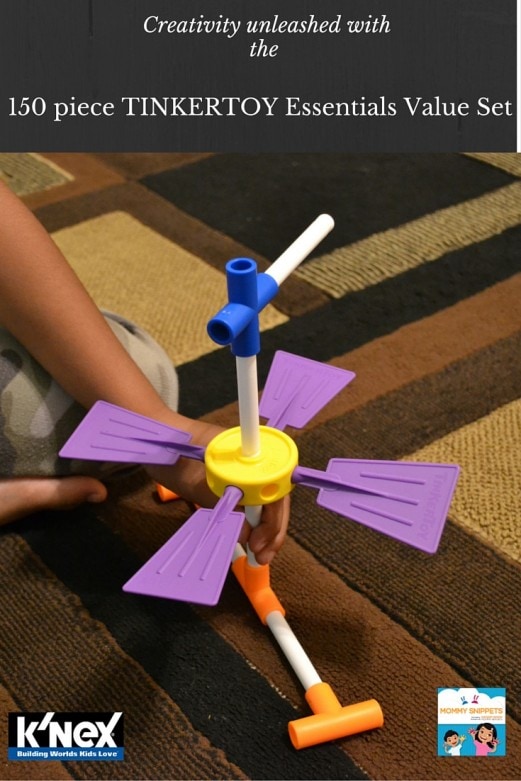 Creativity unleashed with the 150 Piece TINKERTOY Essentials Value Set
The set includes spools, flexible rods, flags, washers and end caps. It's upto your child to create, construct, put together and build his/her own creations.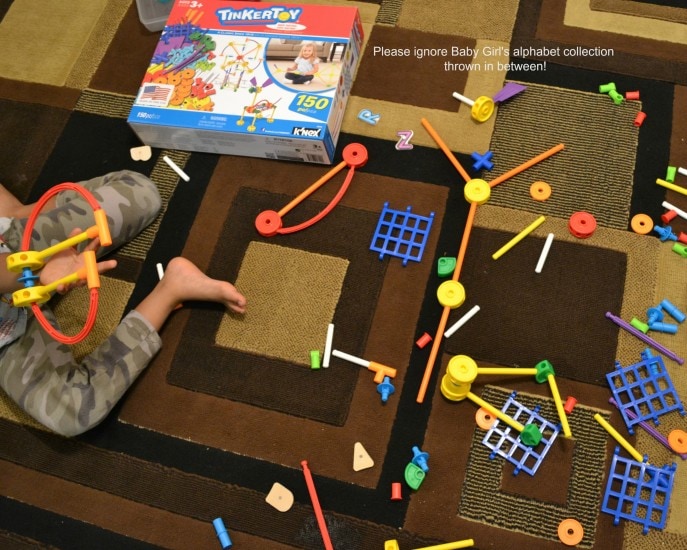 While the set does include an instruction sheet with 15 building ideas, it's always so much more fun to watch the kids get creative with all the pieces scattered around them.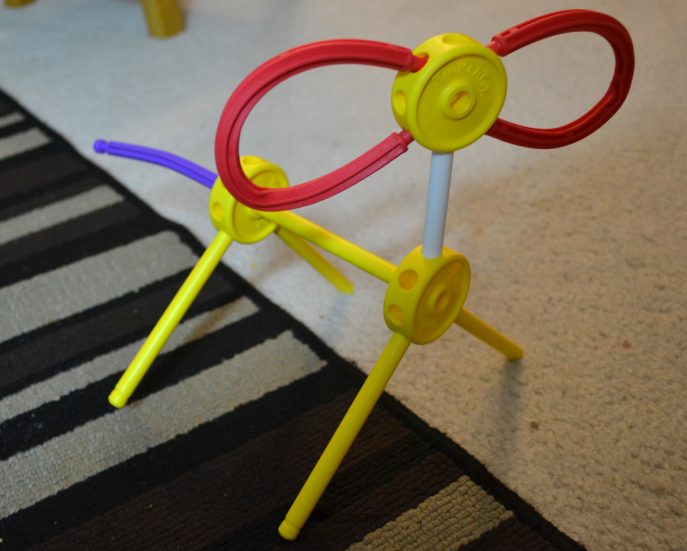 Dottie will soon turn 10 in a few months and insisted she was too old to join the younger two. But after she saw them creating abstract models and adorable animals she quietly joined in the fun!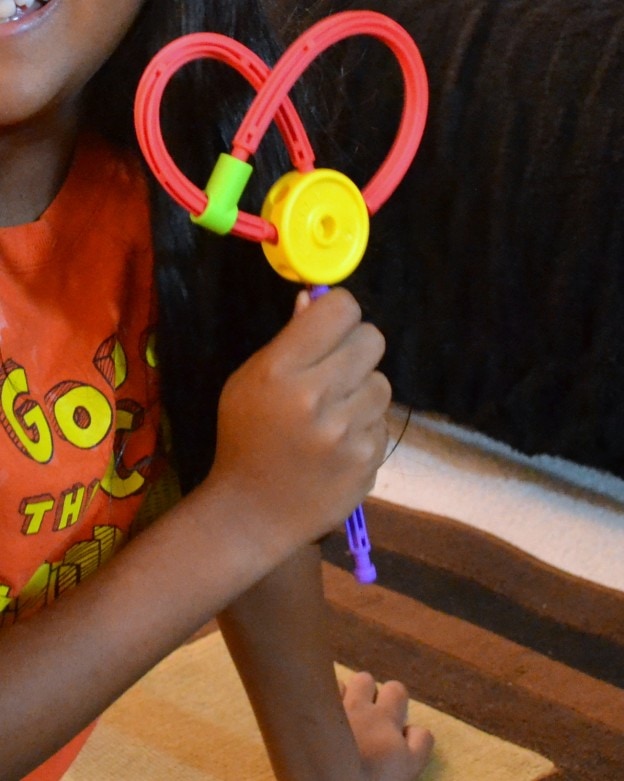 The all plastic set is recommended for children aged 3 and older. And as is fashion with all K'nex products, this is easy to maintain, easy to clean and durable.
If you're looking for a non-electronic, good old fashioned, educational, creative, fun gift idea for a child, then this is it!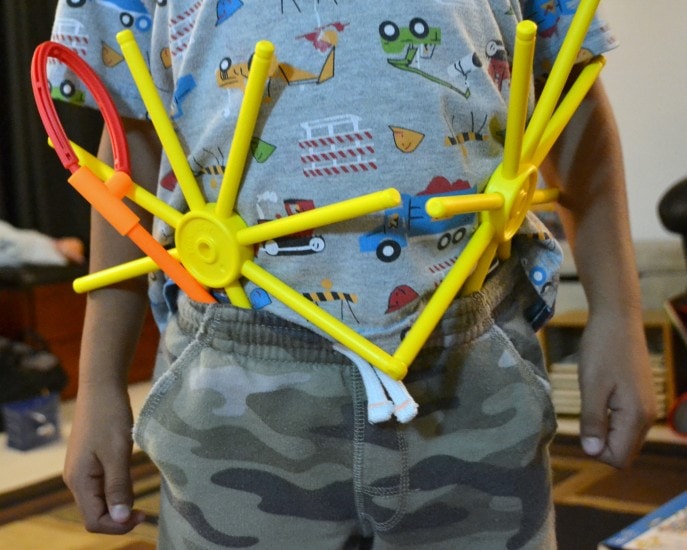 Win It!
How would you like to win your child a 150 Piece TINKERTOY Essentials Value Set? ($49.99 value)
Please use the Giveaway Tools form provided below to be eligible for this Mommy Snippets giveaway.
** If you face any problems while entering this giveaway, please get in touch with me ASAP! **