Science Fair Project time is not always looked forward to with eagerness in most households. And if you have younger kids you would flinch looking at the cartoon below!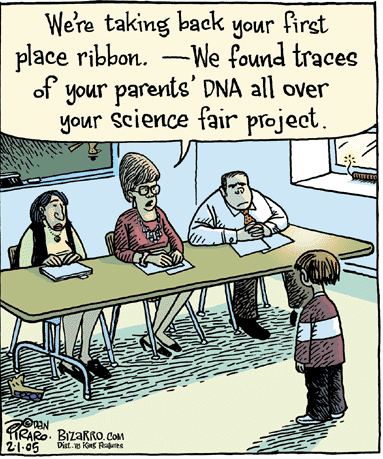 But honestly, parents do play a very active role in elementary school kids' science projects. While you can't expect your child to wing his/her way through the project solo, you can encourage them to explore project ideas with you and allow them to choose the project they plan to work on.
For this year's Science Fair Project, my daughter chose to study what effect carbonated and non carbonated beverages would have on raisins placed in a glass filled with each beverage.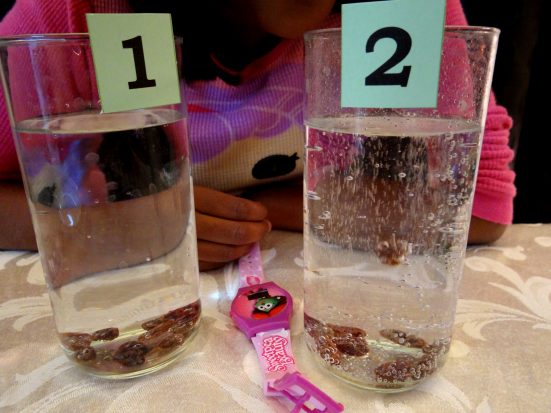 She chose the project, worked on the elements of the same with me and enthusiastically presented the same without any hesitation. The idea came from a book she read and while books are her best friends, I've noticed the TV shows she enjoys watching run along the lines of the books she loves to read.
And being one to watch what my kids are watching to ensure they're benefiting while being entertained, I can second her choices on the same.
So if you're looking for a TV show on Netflix that will tickle your child's curiosity and educate while entertain, check out these favorites from my 8 year old and soon to be 4 year old…

Their hands down favorite has been (and will always be…I believe!) the Wild Kratts. Martin and Chris Kratt do wonders with this TV show and if your kids are yet to watch the series, I have to warn you, one viewing will have them hooked for a good long while!
My little man is also crazy about Busytown Mysteries and feels immensely accomplished when he's able to solve a "mystery" before Huckle and his friends crack it down!!
.
Are any of these a favorite with your child?
Is there a curiosity tickling kids show on Netflix that you would include in this round-up?