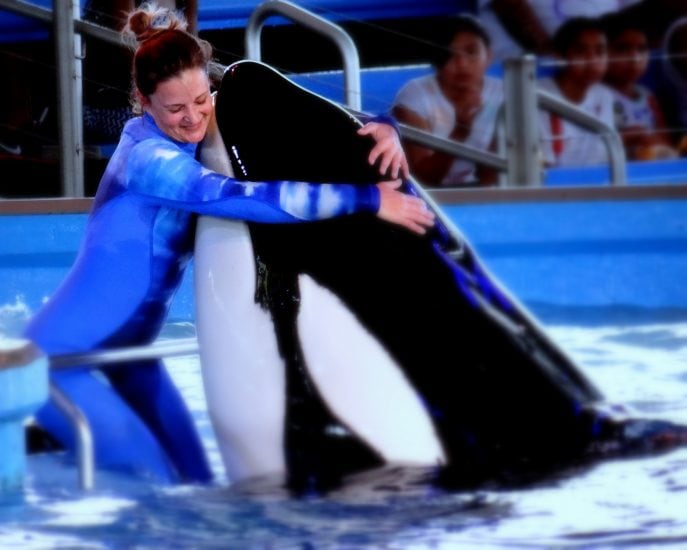 Photograph taken at SeaWorld San Antonio- June 2013
This is love! Wouldn't you agree?
We spent Father's Day weekend at SeaWorld for AdventureCon13 (SeaWorld San Antonio's Blogging Conference. As a member of the Wildside Blogging Team, the conference expenses were covered along with our entrance to the Park.) And though we've watched every one of the Shamu shows, the kids always have it as a must-see on our list, each time we visit!
So this weekend was no exception. We couldn't leave without going through our family's traditional ritual of walking all the way to the other end of the Park to watch Shamu and his friends!
From what I've read, SeaWorld San Antonio is home to five full-grown killer whales and a baby killer whale. They're housed in a 7 million gallon habitat. (Wow!) And though each of the killer whales have their own unique names, they're all "Shamu" to us!
I'm always in awe of the beautiful bond shared by the killer whales and their trainers. It obviously takes a lot of time, effort and sacrifice to build that bond. But to have a huge killer whale smack a slobbery wet kiss on one's cheek, must definitely make it all worth it!
If you've visited SeaWorld, which show would you recommend as a must-see?
.
Join me in linking up your photograph(s) for the week with
and feel free to add your photographs to our Wordless Wednesday linky too!